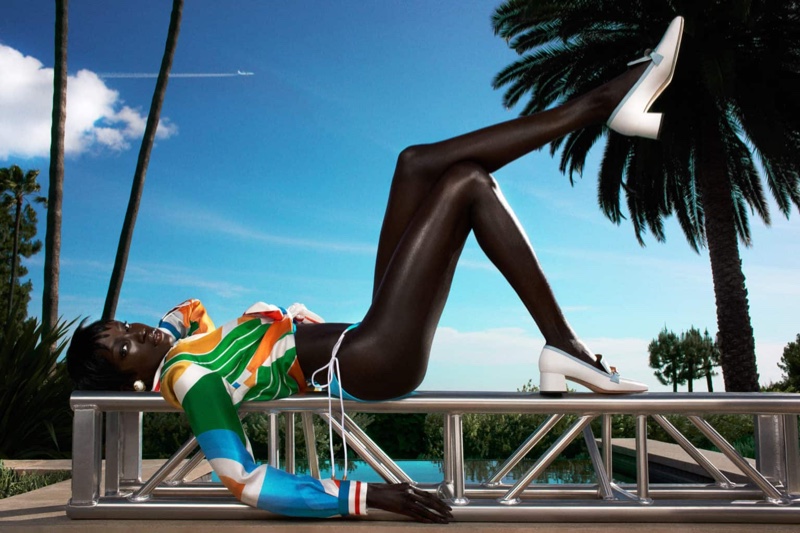 The fall 2022 campaign for Casablanca, which is centered on the idea of Hollywood glamour, has been launched. Designer Charaf Tajer selected the stunning model Anok Yai to represent women's fashion alongside actor Nicolas Cage and male model Alton Mason.
Casablanca Fall/Winter 2022 Campaign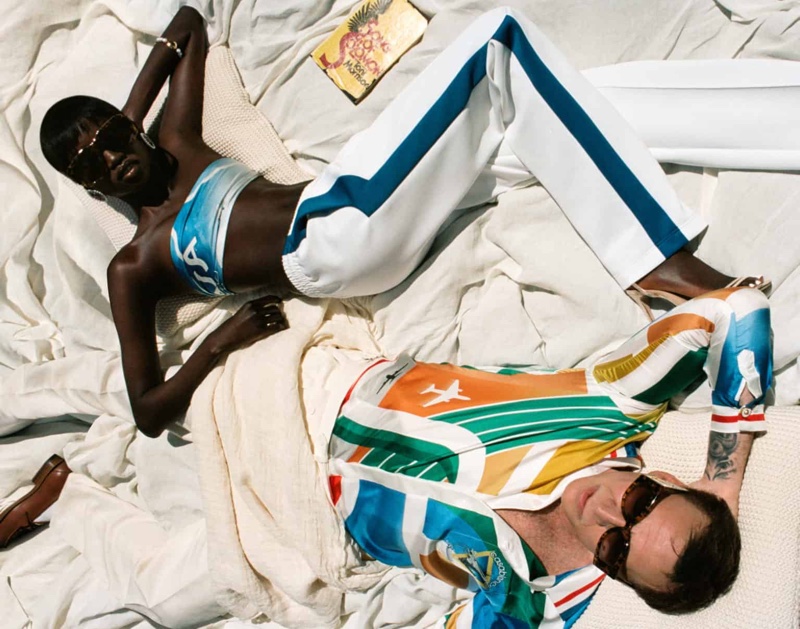 As a representation of a key look for the season, Anok Yai can be seen in one shot wearing a black blazer with white details and a pleated skirt with red and blue lines. Hugo Comte took photographs of the advertisements while shot on location in Beverly Hills.
Related: Mica Arganaraz is a Modern 'Pretty Woman' in Casablanca High Summer 2022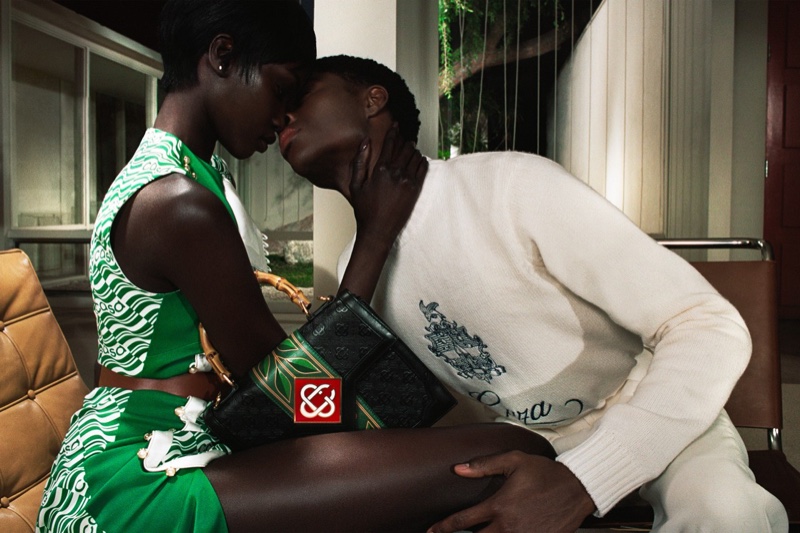 In addition to the glitz and glamour of Hollywood, the conceptual paintings of American artist Eric Fischl served as a significant source of inspiration. The majority of the collection comprises daring prints and sleek lines throughout the design. The shoot takes place against a backdrop that features palm trees, blue skies, and fast cars.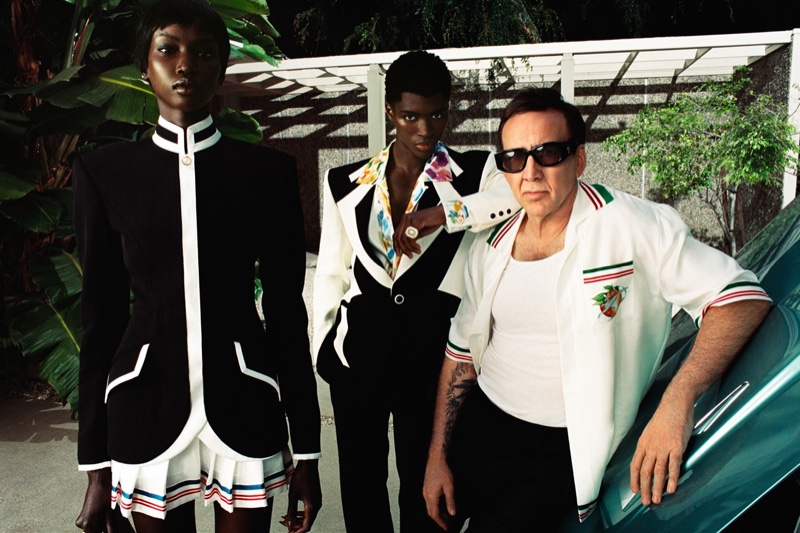 The clothing that Tajer designed features a play of contrasts through the use of black and white, with lines of green, red, and blue interspersed throughout to break up the monochrome hues. The vibrant feel of the collection was further enhanced by the designer's addition of abstract prints. Helena Tejedor styled the shoot, and Olivier Leone was responsible for the art direction.