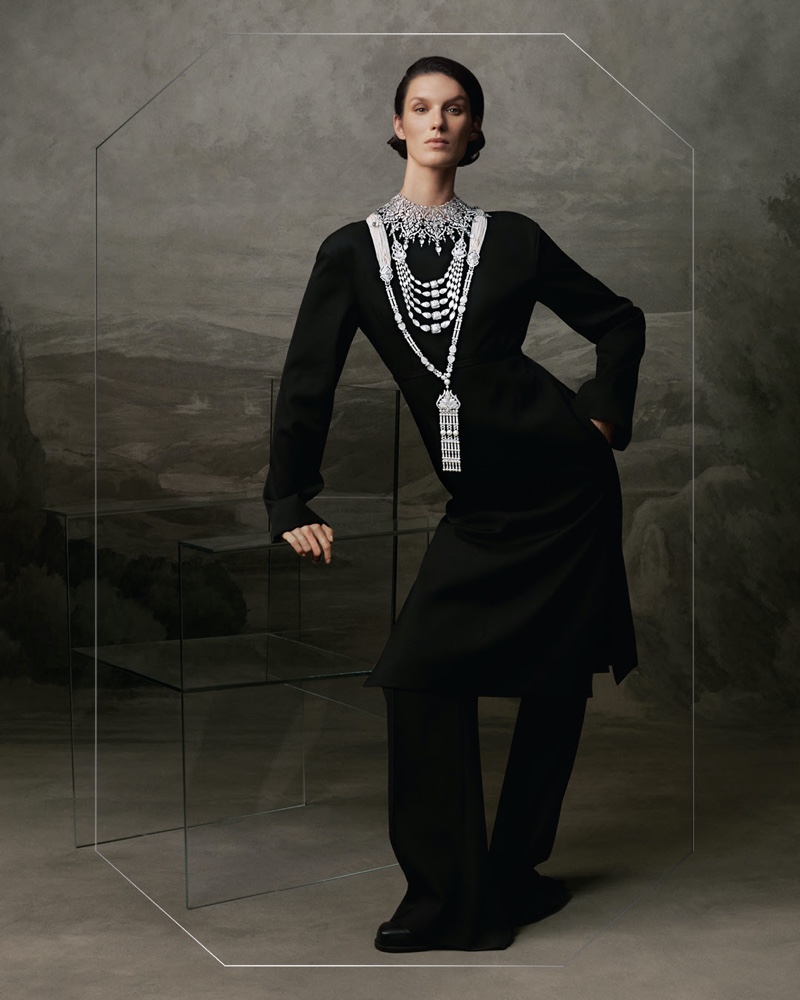 Boucheron unveils its New Maharajahs collection of high jewelry inspired by the largest special order in Place Vendôme history in 1928. Bhupinder Singh, The Maharajah of Patiala, ordered 149 pieces filled with precious jewels. Claire Choisne, Creative Director of Boucheron, pays homage to this treasure in 2022, writing a new page in Boucheron's History of Style.
Boucheron New Maharajahs High Jewelry Campaign
A campaign stars model Marte Mei Van Haaster wearing elegant pieces. Made with creative direction by Al Dente Paris, the images channel classic portraits shot by Luis Alberto Rodriguez (model images) and Charles Negre (still life). Emeralds, pearls, diamonds, and white gold stand out in the line. Virginie Benarroch also styles the shoot with hair by Yann Turchi and makeup by Stephanie Kunz.
Related: Cara Delevingne Enchants in Gem Dior Jewelry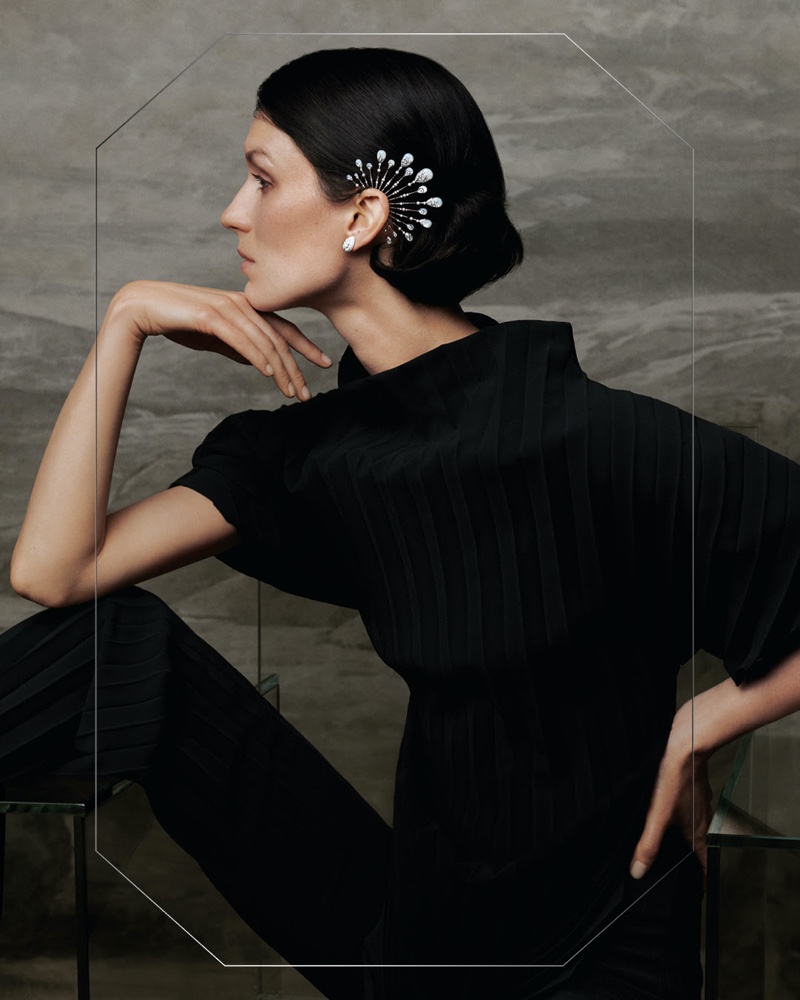 "This commission by the Maharajah of Patiala seemed like a fairytale, it is the stuff of dreams," states Claire Choisne. "In our archives, we have kept the 149 original designs from which I got my inspiration for this collection. I wanted to transpose these designs into the 21st century, and to reinvent them for today's Maharanis and Maharajahs. For these women and these men who want to express their personality and their own style."

Claire Choisne, Boucheron Creative Director