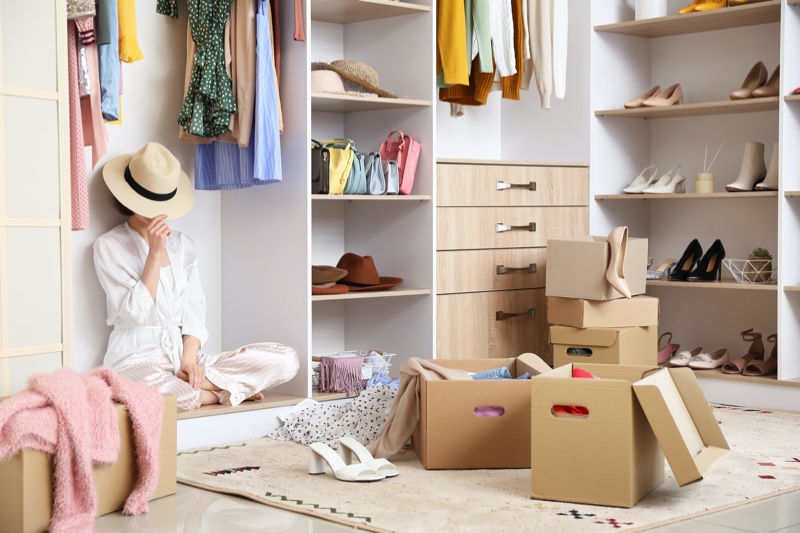 Packing your shoes when relocating can be a real pain. In addition to being heavy, they come in various forms and sizes, and they're almost always dirty (pun intended). You still need to bring your shoes to your new residence, and they won't be able to walk there independently. Would they?
Packing shoes for the moving day requires some ingenuity and time, but they aren't any more difficult to pack than the rest of your wardrobe. Using these tips, you'll be able to get the job done quickly so that you may focus on other essential items while moving.
Decluttering is a Good Place to Start
The best time to go through your shoes is when you're moving. Try to segregate the ones that are worn out from the fresh pairs. This would be when you decide which ones you want and which ones you would like to dispose of.
In this guide, we begin with sorting out what you already own and then how you may pack them neatly. Repairing high-quality shoes that you wear year after year is an excellent way to reinvest in an item that has earned its place in your wardrobe (and on your feet). Decluttering your belongings is a great way to further improve your organizing skills and mental health.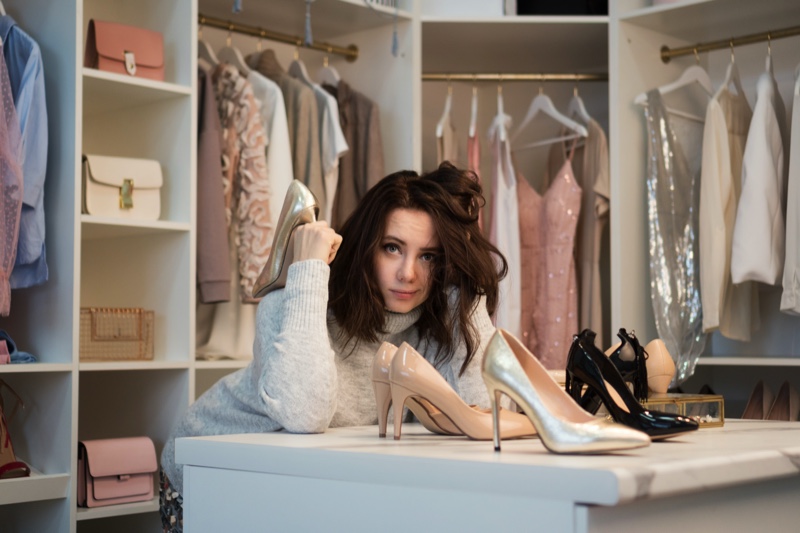 If you've accumulated a sizable collection of sought-after designs and brands but rarely wear them, now is the time to sell them and recoup some of your investment. Consignment shops often accept premium and designer footwear, which you may sell on eBay or Facebook Marketplace.
Children's shoes that are barely worn or outgrown can be donated to charity shops; just verify with the store's representative to make sure they accept footwear. Consider investing extra cash in a brand-new pair of shoes you've been eyeing or a shoe organizer.
About Stuffing Your Shoes
Your shoes should be stuffed next to maintain their shape in the moving box. If you pile a bunch of shoes in a box and don't have anything to hold them together, they'll fall over and get crushed. Dress shoes, loafers, and boots have a lot of structure; therefore, stuffing them is necessary. Even your socks can be used for stuffing.
Don't fold your knee-high boots if you have tall ones because you'll get wrinkles in them. You can use a boot tree, a lot of packing paper, or a pool noodle chopped into tiny pieces that fit the length of your boots to insulate your footwear.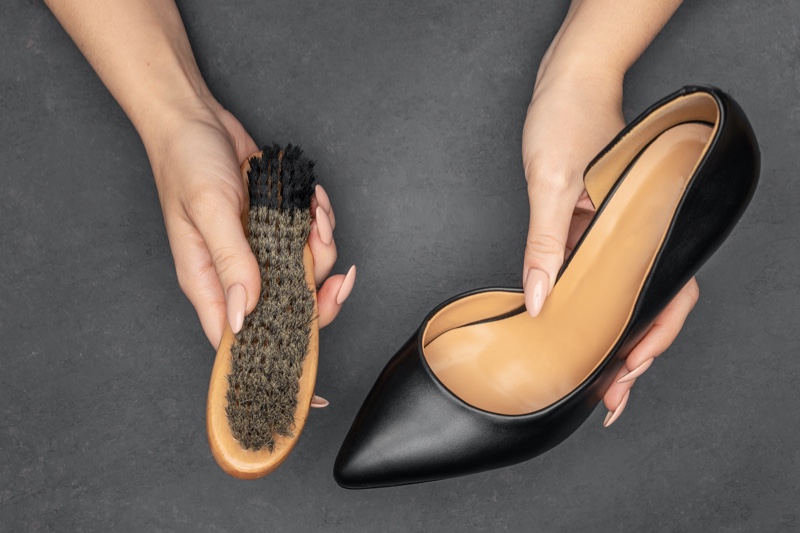 Get Them Cleaned & Repaired
Analyze your footwear and discard anything that could use a little TLC (tender, love, and care). Check to see if anyone's shoes require new laces or soles. Drop in any shoes that need resoling at a shoe repair shop four to six weeks before you move so that you may pick them up in plenty of time.
Take care of your leather boots and shoes by having them cleaned and repaired. Use a little soap and water to clean your sneakers and synthetic shoes. Before packing your shoes, make sure they are completely dry.
Do Not Use Plastic Bags
People sometimes get tired while packing, then they give up and toss the entire shoe collection into a single bag. Let us be clear: If you care about your shoes (and yourself, let's face it) whatsoever, we strongly advise against it.
Your shoes will likely be smashed in the moving process, and you'll end up with a sad pile of shoes if you use plastic bags. Spend a little money on proper packing, and you'll save yourself a lot of grief.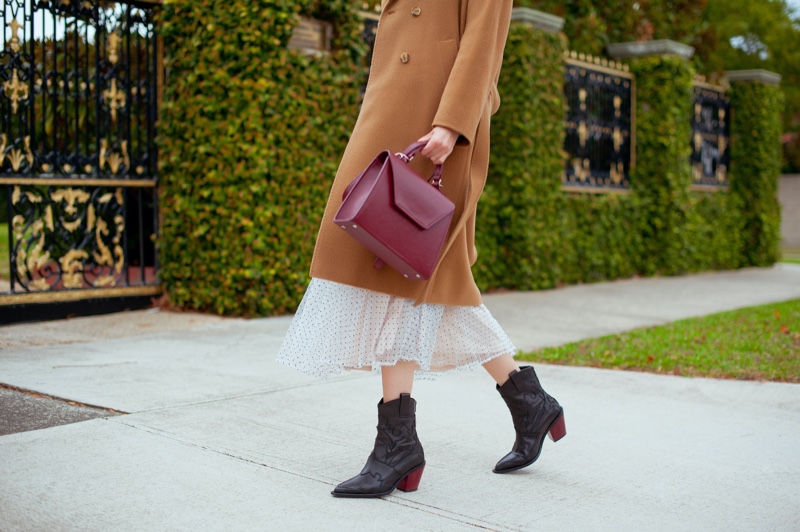 Pack the Heaviest Footwear at the Bottom
Even if you don't need to store each pair of shoes separately, you still want to keep them excellent enough to be used regularly. Winter boots and soccer cleats should go in the bottom of the box, while lighter shoes should go on top. This prevents your work bellies or loafers from being crushed by heavy block heels.
Lastly, Don't Forget to Label Your Products!
The unpacking process will go more smoothly if the boxes are correctly labeled once the shoes have been safely packaged. Create a list of the shoes stored in specific cardboard boxes and color code or number them.