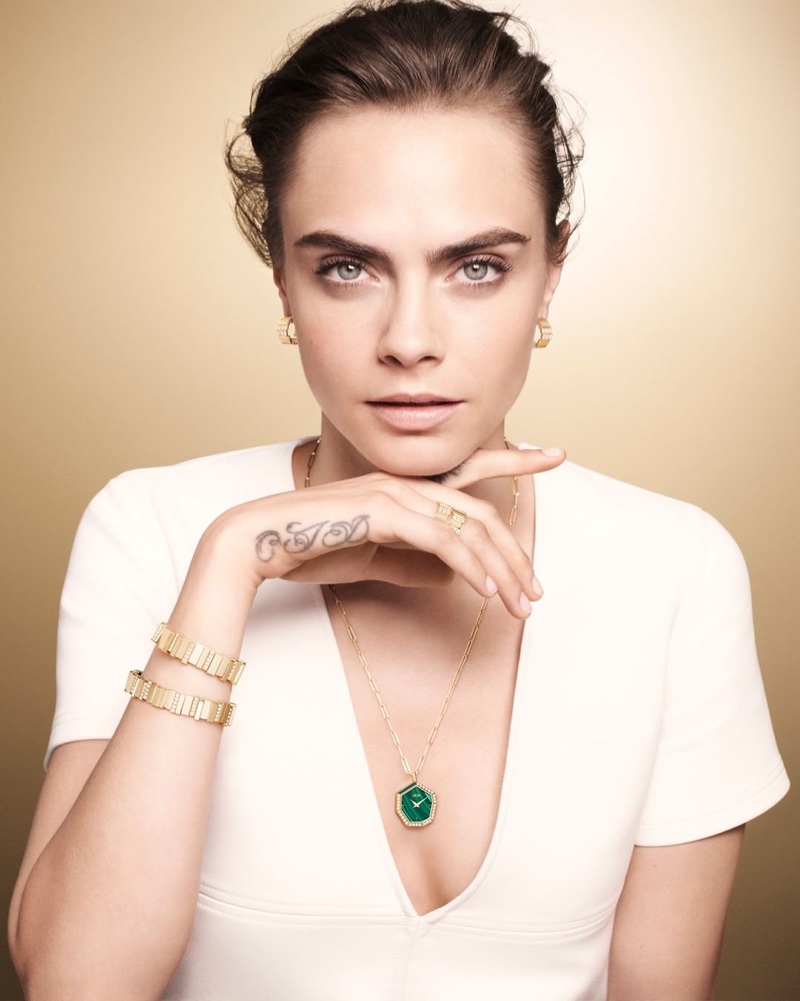 Dior's Gem Dior collection, which debuted last year, will include new styles for 2022, with house muse Cara Delevingne starring in a campaign. Photographed in a studio by David Sims, the studio portraits feature designs that combine the styles of a watch and jewelry pieces.
Gem Dior Jewelry 2022 Campaign
As the creative director of Dior Jewelry, Victoire De Castellane designs striking earrings, rings, bracelets, watches, and necklaces. A picture of Cara wearing a pink dress and rose gold jewelry with diamonds and decorative stones like tiger's eye, carnelian, and pink opal can be seen.
Related: Cara Delevingne Impresses in New Dior Rose Des Vents Jewelry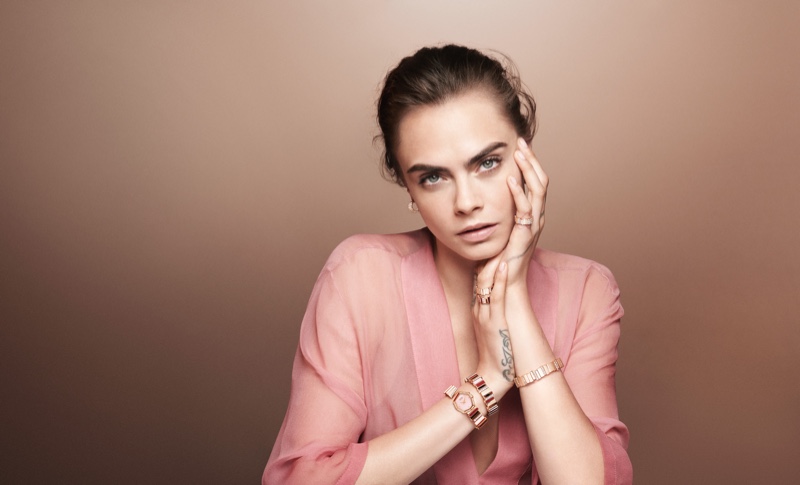 Another image depicts the British actress dressed in a black suiting style while flaunting a timepiece made of steel and diamonds, as well as black mother-of-pearl. Another photo features yellow gold pieces, with the centerpiece being a medallion necklace with a green Malachite stone set at its face.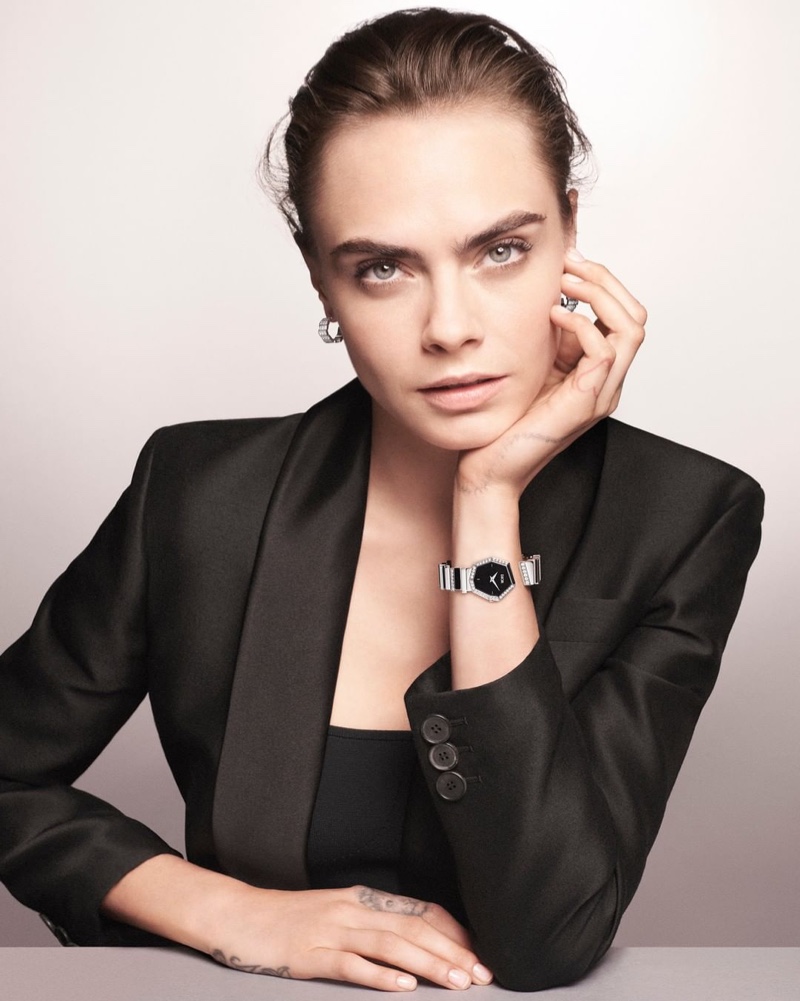 Designed by Victoire de Castellane, the new GEM DIOR collection surprises with its organic abstraction, asymmetry and array of colors. Born of a subtle harmony between nature and couture and sublimated with ornamental stones, these pieces finish the silhouette with a flash of audacity. 

Dior