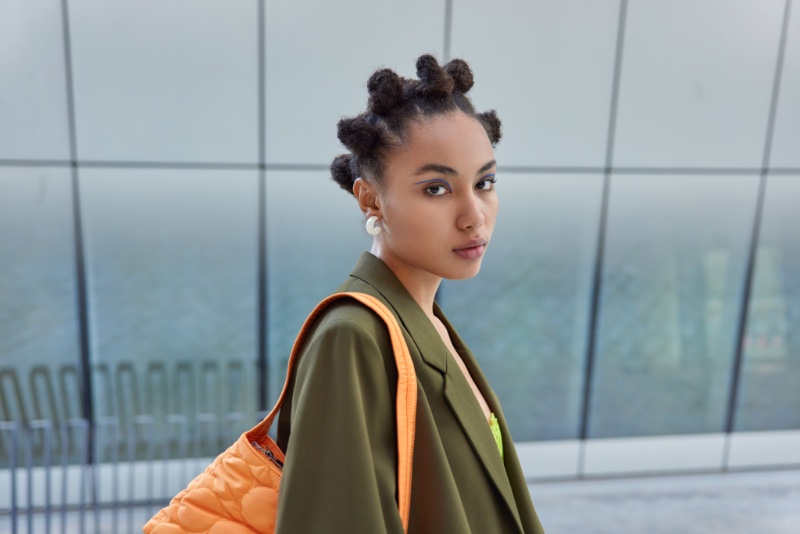 As the times and trends change, beauty lovers continuously discover new makeup techniques to take their looks up a notch. That's why we've rounded up five of our top tips for 2023 that won't just make your makeup pop but will also turn heads! From adding a soft line with a blue eyeliner pencil to powdering your lashes, these simple tricks can help you create eye-catching looks this year—so if you're ready to learn how to level up your style, start reading.
1. Coordinate Your Eye Color with Your Eye Makeup
As our priority, we want to ensure that everyone is familiar with the eye makeup colors that flatter their specific eye color. It might shock you, but certain shades of eyeshadow and eyeliner look better on some people than others depending on the color of their eyes! Knowing which hues work best for your particular hue can profoundly enhance your appearance.
Let's take brown eyes, for instance. Though they pair nicely with a range of eye makeup, only this eye color truly benefits from blue eyeliner. With any other shade of eyes, adding some bright blue liner could be too cool-toned; however, dark navy hues are the perfect marriage between casual and effortful and emphasize the depths of brown irises to perfection!
No matter your eye color, research which eyeshadow shades best complement it to make your eye makeup pop this year. If you have brown eyes, we highly recommend picking up a blue eyeliner pencil ASAP!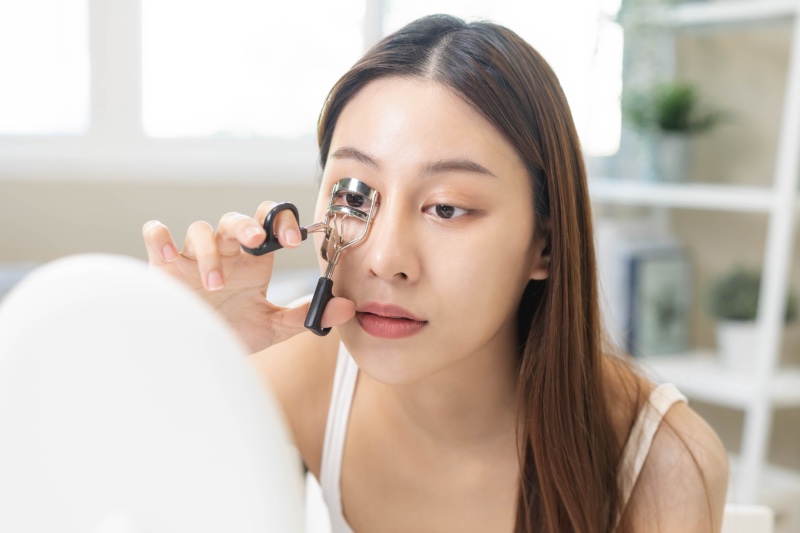 2. Warm Up Your Eyelash Curler
Next, we have a makeup tip that will astound you; before curling your eyelashes, give your eyelash curler a quick blast with the hair dryer. You may wonder what advantage this provides—imagine how much more effective an iron or curl wand is for styling your hair after it has been heated. Now apply the same concept to heat-treating your lash curler before use!
This simple makeup hack will give your eyelashes a beautiful, long-lasting curl you can't get anywhere else. By warming your eyelash curler with heat and applying it to your lashes, you'll achieve an effect that would never have been possible without the extra warmth! Enjoy feeling confident all day knowing that your lashes are gorgeous thanks to this super easy hack.
3. Exfoliate Your Lips
If you're looking for that perfect lip makeup look but can't seem to get there, no matter how many tricks and hacks you've tried, this tip is your answer! In recent years we have seen many ways to do lip makeup. You may know all the proper techniques, such as accurately setting lipstick or lining lips, but if your lips are not smooth and soft, nothing will look great on them. Therefore our recommendation today: exfoliate regularly for smoother, more beautiful lips.
When browsing through the beauty store, you'll come across myriad lip exfoliators that range from economical to high-end. Look for one with natural ingredients that fit your budget, or make a lip scrub yourself. Regular exfoliation will reveal the smoothness and plumpness of your lips, consequently making any lip product look divine on them.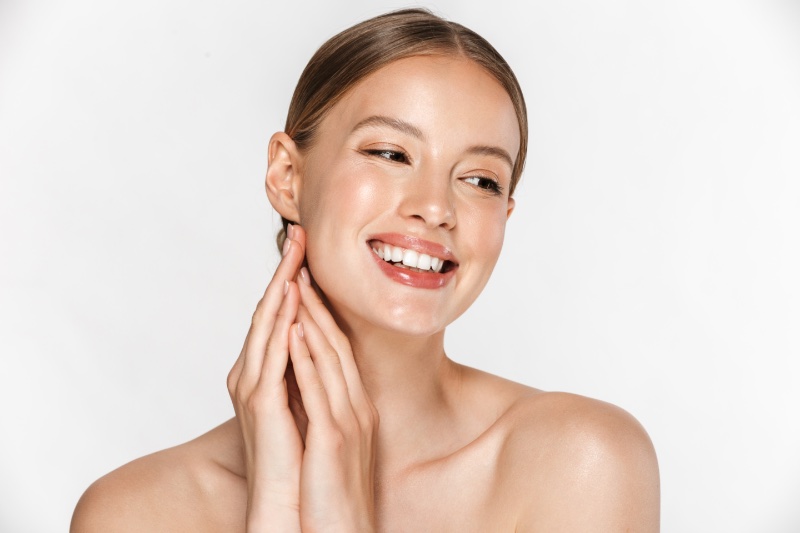 4. Mix Pearly Eyeshadow Into Your Foundation for Glowy Skin
Recently, the beauty world has shifted from matte foundations to luminous, more natural-looking face makeup. To make your foundation look less heavy and brighter overall, mix in a pinch of pearly white eyeshadow, or add some champagne or copper tones to boost it. This small hack can result in significant differences without much effort.
If you want to create a magazine-ready look, the hue of your eyeshadow should be chosen according to your skin tone. Incorporating pearlescent colors into this mix will transform your face makeup, and you won't go back once you experience it yourself.
5. Powder Your Lashes in Between Coats of Mascara
Get ready to achieve your most luscious lashes with this unique makeup tip. After you've applied a coat of mascara, lightly dust on some translucent powder over your lashes before the second layer—it'll create fullness without appearing unnatural or clumpy! You won't believe how voluminous and glamorous your eyes look after using this offbeat beauty hack.
Final Words
We hope these five makeup tips have inspired you to step out of your comfort zone and try something new. Don't be afraid to experiment and have fun! With a bit of practice, you'll find that perfect combination of colors, textures, and tools that will make you look like the best version of yourself.