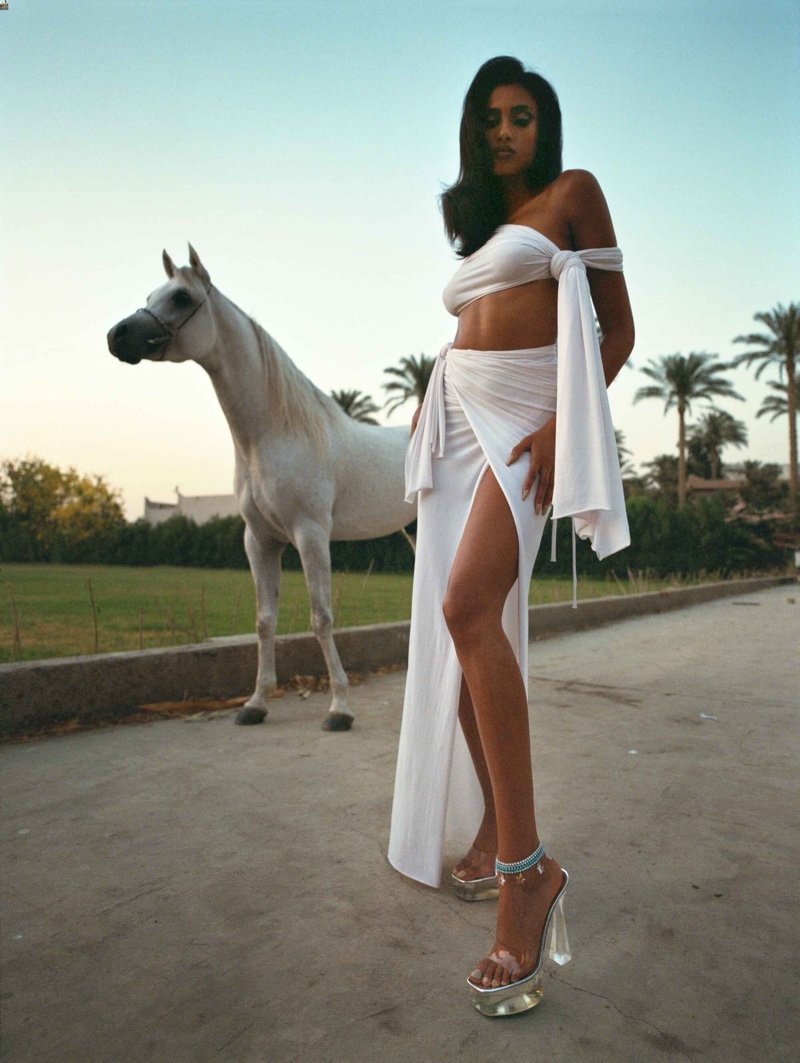 Amina Muaddi, a footwear and accessories designer, introduced her Drop 2/22 campaign, which was conceived with her Arab roots in mind. Photographer Dexter Navy went to Cairo, Egypt, to capture these striking photographs featuring leading model Imaan Hammam.
Amina Muaddi Drop 2/22 Campaign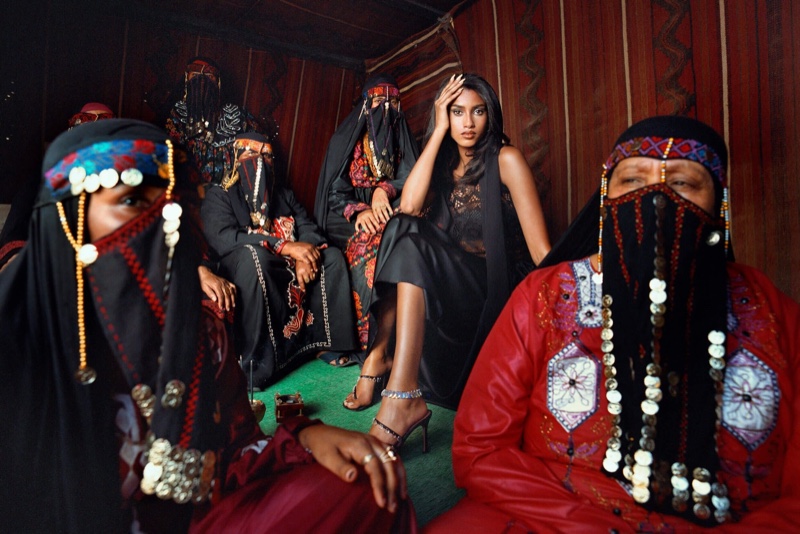 The bags and footwear were paired with body-conscious clothing in vivid hues by the fashion stylist Jahleel Weaver. In one photograph, Imaan Hammam can be seen lounging in a silver top while wearing the crystal embellished Bella mini purse and the Lily denim slippers.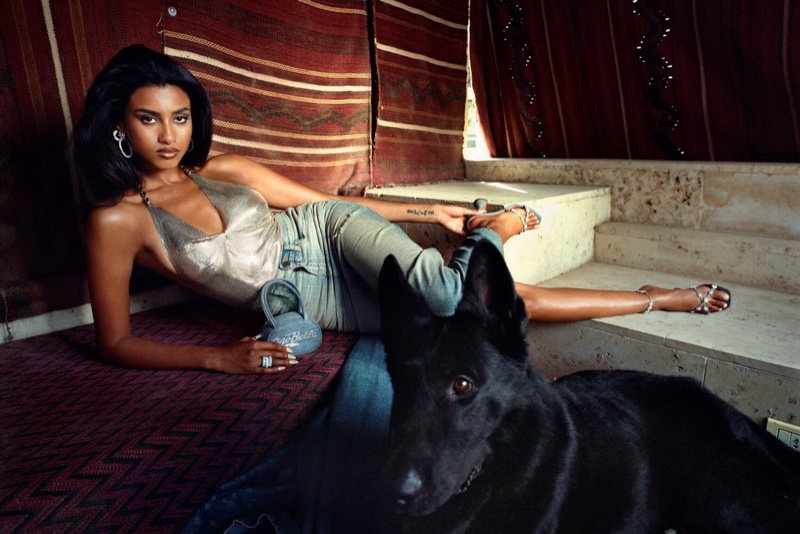 In another picture, the Dutch and Moroccan-Egyptian beauty is seen modeling the Dalida Glass slipper, which is constructed from transparent PVC and boasts a Plexi platform. In the realm of beauty, Hos Hounkpatin works on Imaan Hammam's hair, while Naima Bremer and Cam Tran are responsible for makeup and nails, respectively.