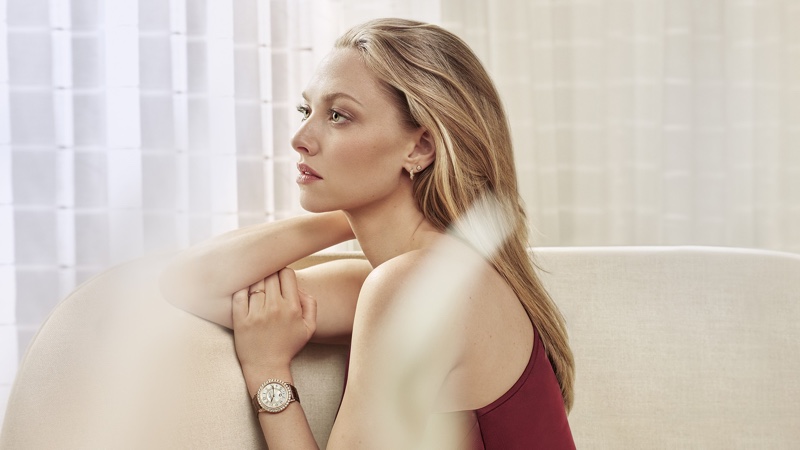 Since 2019, Amanda Seyfried has fronted images for Jaeger-LeCoultre. The actress appears in a 2022 photoshoot spotlighting the watch brand's Rendez-vous Dazzling Night & Day style. Photographed by Alique, the blonde wears a round design that includes a mother-of-pearl dial with an iridescent disc strewn with golden stars.
Jaeger-LeCoultre Rendez-vous Dazzling Night & Day Watch Photoshoot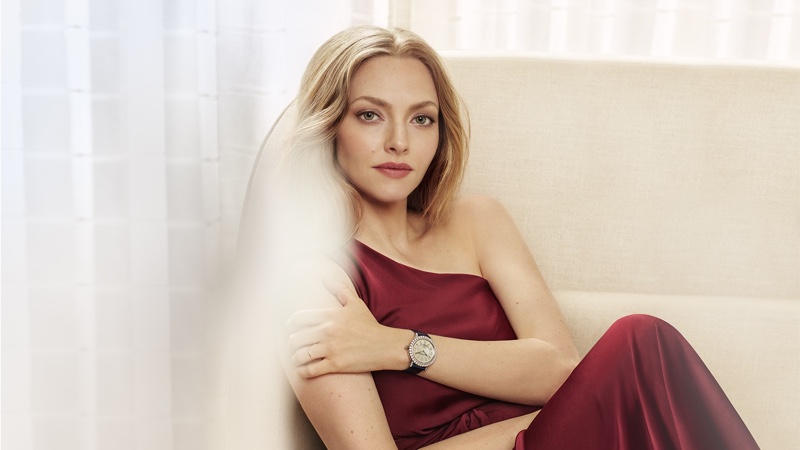 Two rows of diamonds surround the dial, including an outer ring of 36 set stones. Styled by Elizabeth Stewart, Amanda wears a one-shoulder red dress to go along with the timepiece. She also shows off a black turtleneck style for another look.
Related: Amanda Seyfried Enchants in Jaeger-LeCoultre 'Reverso' Watch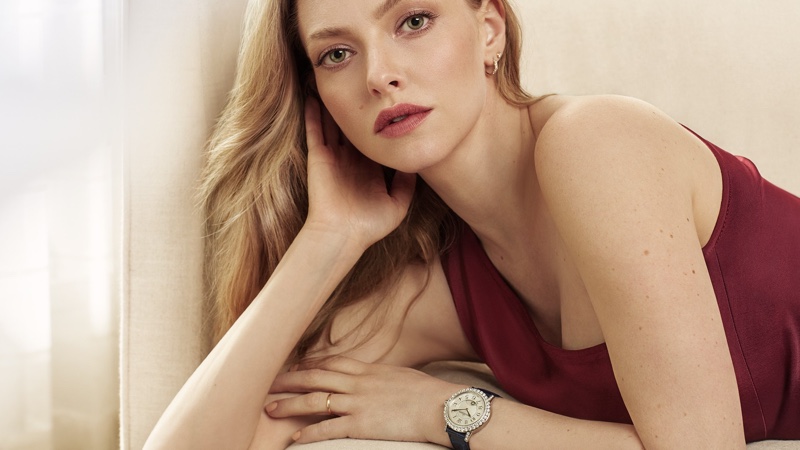 Hairstylist Renato Campora completes her look with a sleek ponytail and polished waves, along with flawless makeup by Genevieve Herr. "The diamonds on the Dazzling Rendez-Vous take the round case to another level. There's something totally mesmerizing about that sparkle," Amanda says.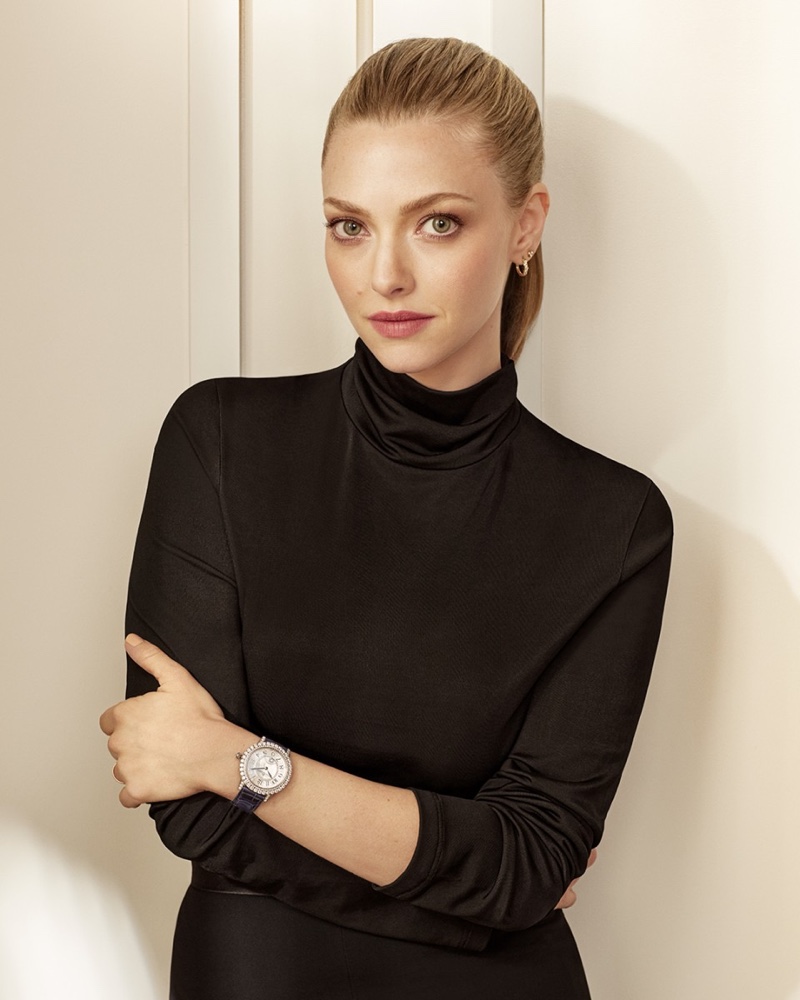 The actress also states about the timepiece: "I've always been fascinated by the sky at night. There's something so mysterious and romantic about it. Adding such refinement to watchmaking know-how is amazing to me."