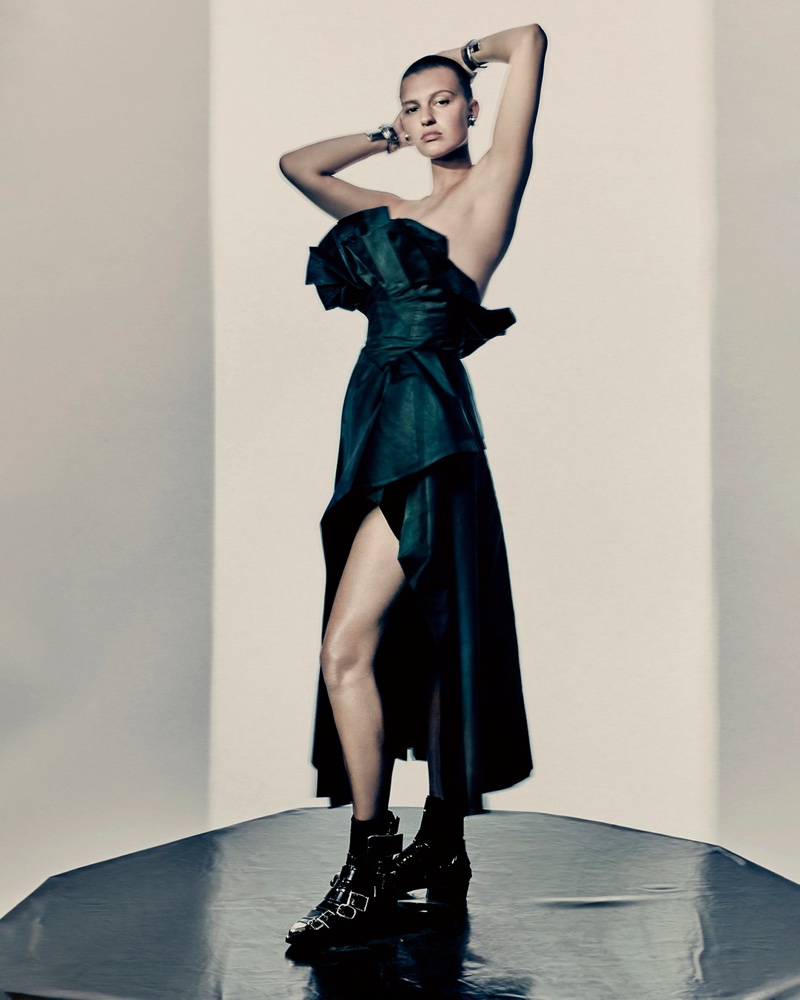 Alexander McQueen reunites with photographer Paolo Roversi for its fall-winter 2022 campaign. The new season's designs were inspired by the concept of community, according to Sarah Burton, who is the brand's creative director. Models Achenrin Madit, Awar Odhiang, Lucia Fairfull, Wang Han, Florence Nicholls, and Celina Ralph appear in a series of stoic portraits.
Alexander McQueen Fall/Winter 2022 Campaign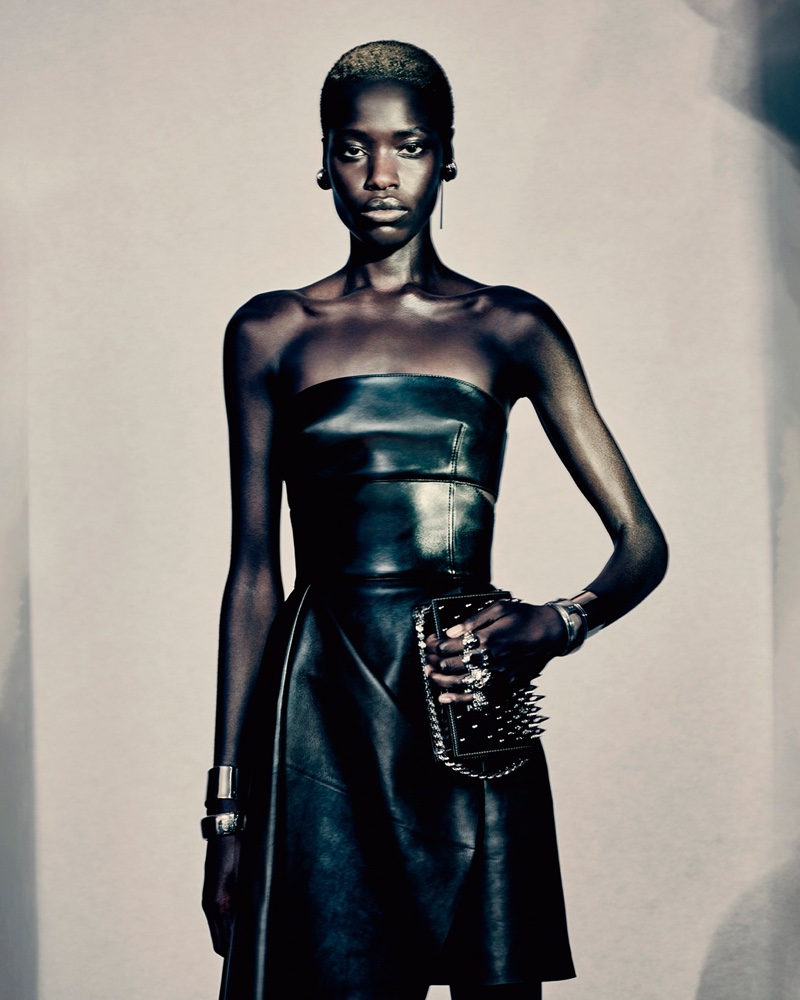 M/M Paris worked on art direction for the fashion shoot. In one of the images, Celina can be seen a strapless black dress with a high slit and a ruffled neckline. To complete her look, she wears buckled-adorned shoes. A color palette of black, bright yellow, green, and red highlights the collection's bold shapes.
Related: Fashion Frames | Alexander McQueen Unveils Spring 2022 Campaign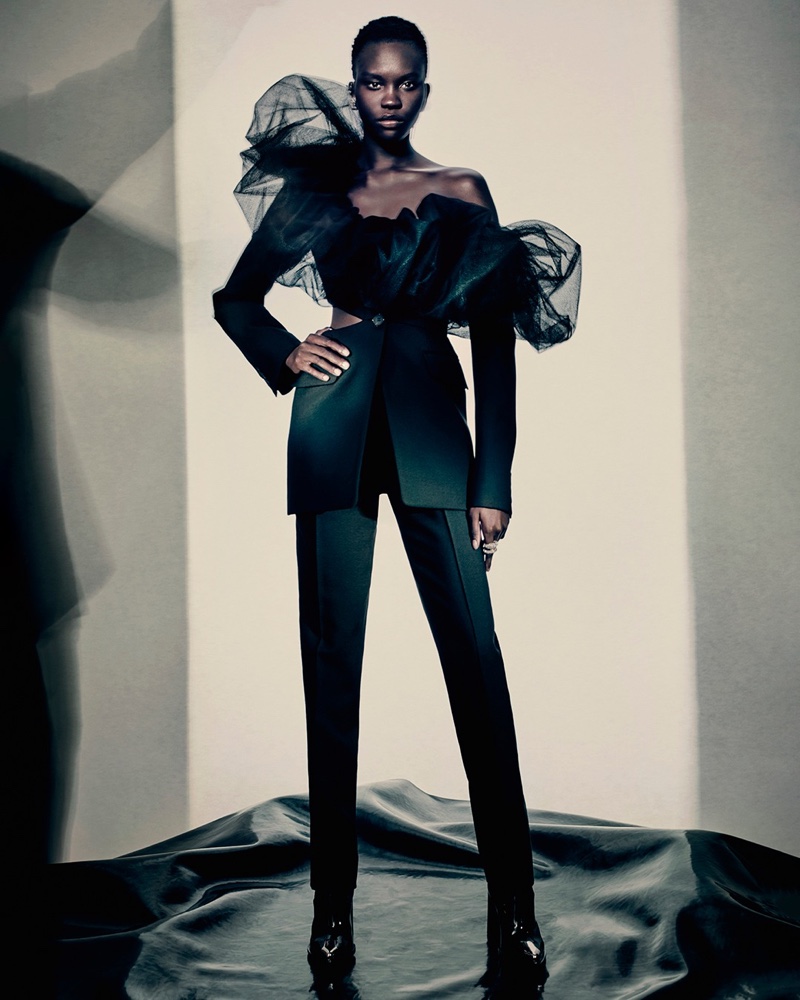 Achenrin strikes a pose while wearing a corset dress in neon yellow with frilled accents at the waist and an asymmetrical skirt. In a different photograph, Wang can be seen donning a slashed skirt in addition to an acid green distressed sweater featuring mushroom imagery.