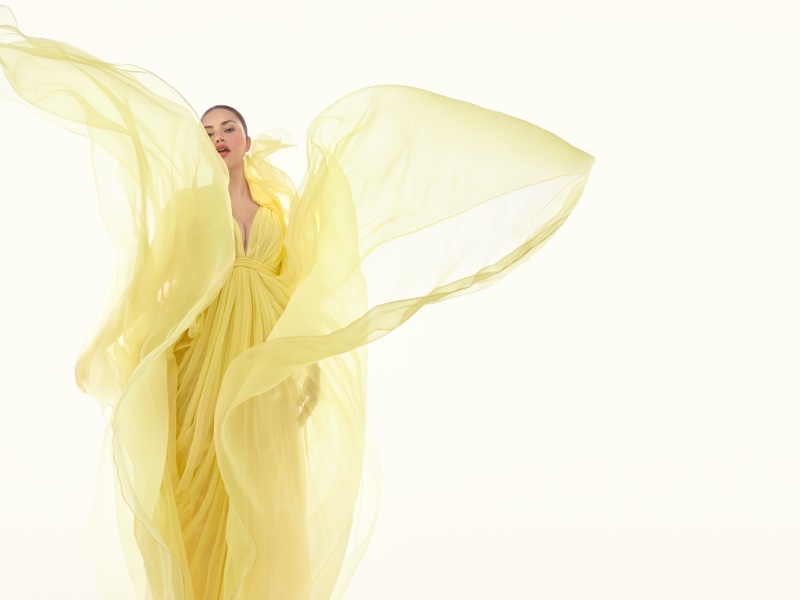 Adriana Lima has returned to Victoria's Secret as the face of the brand's Heavenly Eau de parfum campaign, and we couldn't be more thrilled. Lima retired from the Victoria's Secret Fashion Show back in 2018, but now she's back and looking as gorgeous as ever in a series of stunning photographs shot by Sølve Sundsbø.

Adriana Lima for Victoria's Secret Heavenly Perfume Campaign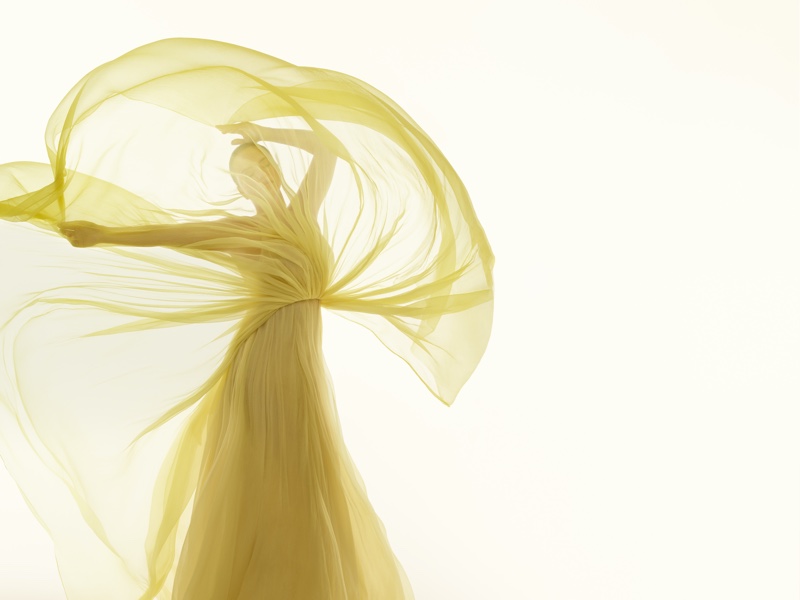 In a statement, Lima expressed her excitement about working with Victoria's Secret again, saying, "the brand has always been like family to me." She described how special it was to be the face of this iconic campaign and fragrance, as it celebrates every woman's radiance, symbolizing Victoria's Secret's inspiring mission.
"It was amazing being on set again with everyone," Lima added, "and we had the best time bringing this message to life through this timeless fragrance."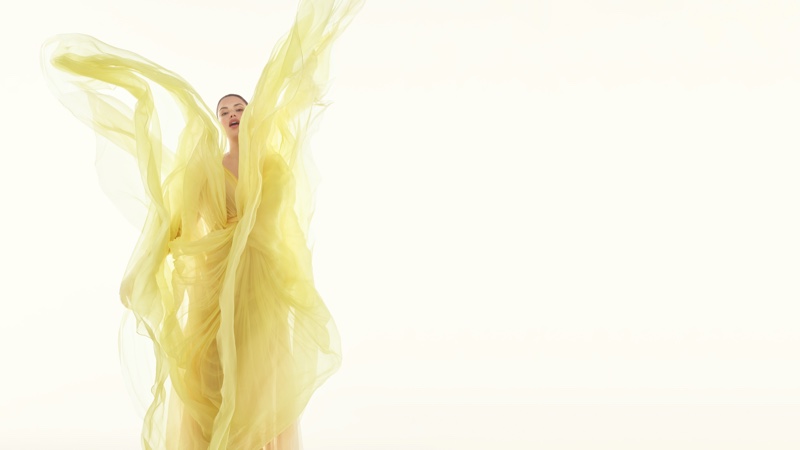 The supermodel is perfectly styled in a yellow, airy dress by Anastasia Barbieri, with dewy makeup by Dick Page and slicked-back hair by Jawara. The Victoria's Secret Heavenly perfume is a warm scent featuring white jasmine, vanilla sandalwood, and gold musk notes.
Master Perfumer Ilias Ermenidis describes it as "where absolute femininity meets luminous sensuality," and it's clear that this fragrance is the perfect complement to Lima's radiant beauty.
Victoria's Secret Heavenly Commercial
Prepare to be enchanted by Adriana Lima in the Victoria's Secret Heavenly perfume commercial, set to the backdrop of a dreamy tune. The fragrance itself is a sensory experience, opening with the essence of fruit before transitioning to a romantic heart of white florals like freesia, lotus, and jasmine.
As the scent settles, it's enveloped in the warmth of gold musk, creamy sandalwood, and bourbon vanilla, resulting in a signature fragrance that exudes pure sophistication. Check out the VS Bare fragrance for more scents.