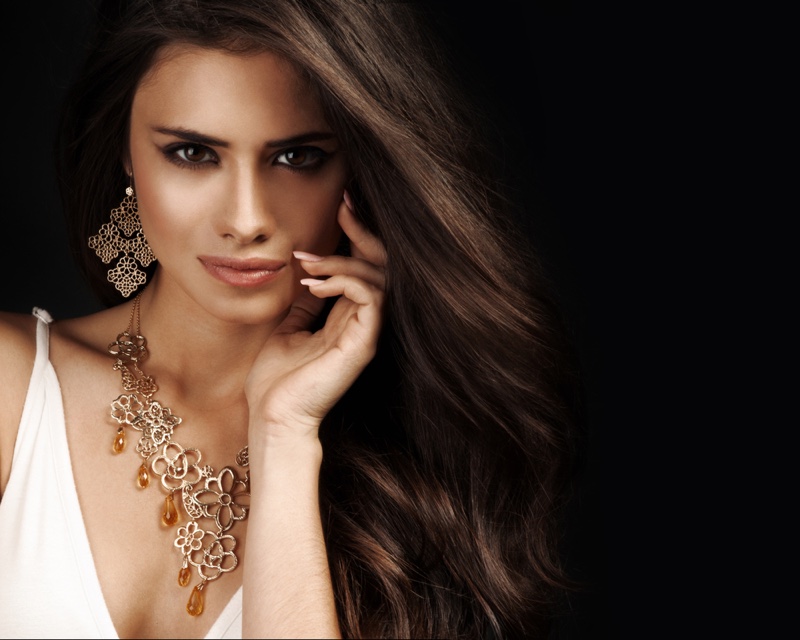 Jewelry holds a special place in the hearts and wardrobes of many women and men too. It has the power of making or wrecking any outfit. You must have come across numerous stores in your travels that sell exquisitely designed jewelry. Whether it is a vintage necklace from an online jewelry store or custom made jewellery by Holdsworth Bros, every woman in Melbourne knows where to get the best jewelry she wants.
Despite having numerous jewelry items in the collection, you need to know how to style each of those jewelry pieces. To help you in the mission, here are eight jewelry styling tips that every woman should know to understand how to style their jewelry. Let's take a look.
1. Learn the basics of accessorizing.
Before you go on and try something weird, you need to understand the fundamentals of styling and accessorizing. There are numerous styling guides and video tutorials from various styling experts to help you understand the do's and don'ts of styling jewelry. You can get insights into different color combinations, jewelry types, dressing techniques, layering, accessorizing to help you wear your jewelry confidently.
2. Understand how to accessorize jewelry to compliment your outfit.
The secret of a perfect outfit lies in wearing the right jewelry. You need to understand what goes best with what. You might think how difficult it would be to style jewelry. But once you start trying different jewelry items, you'll realize that you should not wear any piece of jewelry with whatever outfit you want. Before you choose a particular piece of jewelry to wear, you need to consider the occasion or event you are attending. Wearing jewelry according to the occasion helps you not to be the centre of attention and yet stand out in the crowd. When worn correctly, even a tiny necklace can spectacularly complement your outfit.
There are two ways you can accessorize jewelry with your outfit. You can choose the piece of jewelry first and then decide what to wear with it or you can choose the outfit first and then style it with different jewelry items. Either way, if you spend some time experimenting with the jewelry, you'll understand how to accessorize it in the best way.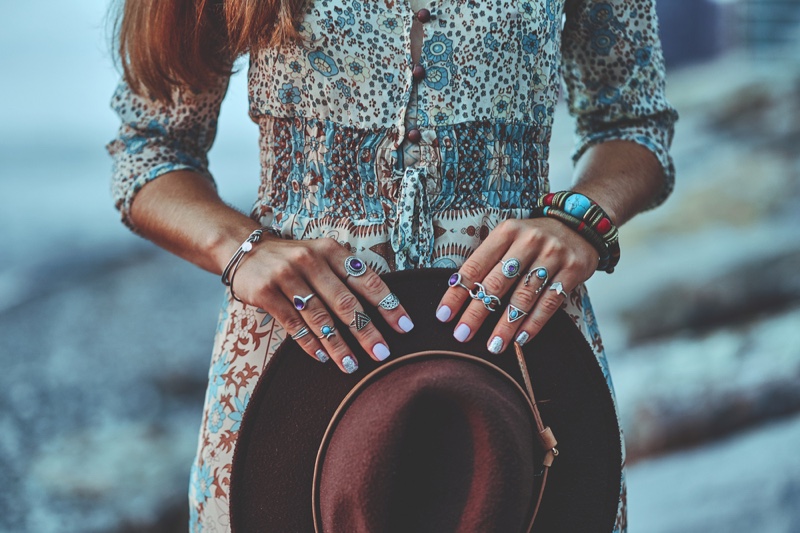 3. Try different layering combinations of jewelry.
Sometimes a single piece of jewelry is not enough. In such cases, you need to experiment with layers of different lengths, textures, shapes and colors of necklaces, earrings, bangles and rings.
If you plan to layer multiple necklaces, make sure you go to different lengths to emphasize your face. While wearing bracelets and bangles, you can layer numerous similar yet different bracelets and bangles that will dance and jangle when you move.
You can also layer multiple rings with different designs to mix, stack, and match in various combinations. If you have multiple ear piercings, you need to experiment with earrings, ear cuffs and studs to find a great combination.
4. Know how much jewelry is enough.
If your layered necklaces are enough to draw eyes towards you, you don't have to worry about adding more bracelets or earrings. Over-accessorizing the jewelry can lead to a fashion disaster and indicate that you are trying too much.
While styling jewelry, you need to be aware of when to stop. If you have a good feeling about a distinctive piece of jewelry you plan to wear, it is probably enough. You don't have to go crazy with wearing every piece of jewelry you own. Sometimes matching earrings and necklaces can take the beauty of your evening gown to another level.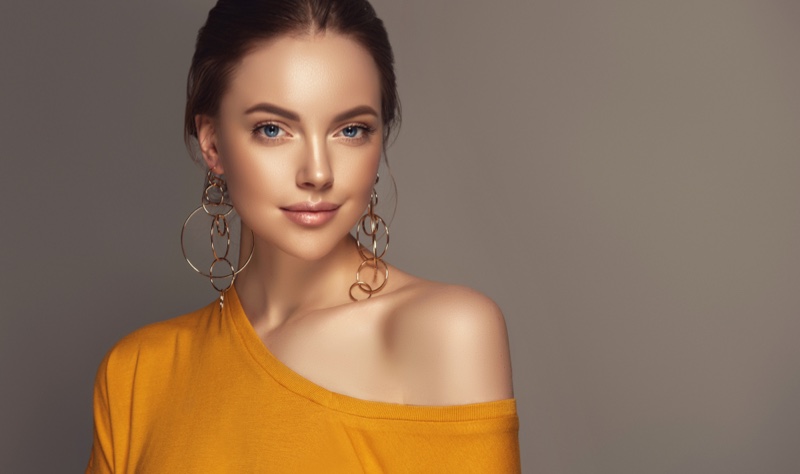 5. Pay close attention to earrings.
Earrings are closest to your face; that's why you need to be careful while choosing the earrings. You can try different lengths, colors and sizes of earrings to find the one that goes best with your outfit. It would be best if you prefer wearing earrings that compliment your face shape, skin tone, hair and eye color. There is a strong correlation between face shape and jewellery. Always remember to choose the earrings that complement your face shape and not divert the attention away from your face.
6. Determine the focal point of your outfit.
There are different focal points of your body, such as your face, wrists and neck. Once you choose the body part that you want to highlight, you can select the jewelry accordingly. For example, if you're going to highlight your face, you can wear more eye-catching earrings while choosing more subtle jewelry for your neck and wrists. Determining these focal points will help you style your jewelry the way you want it.
It's also vital to determine whether you want people to focus on your dress or jewelry. If you're going to draw attention to your jewelry, even a minimum dress with striking jewelry can work like magic. On the other hand, it's better to go with smaller and subtle jewelry pieces if you wear a bold dress.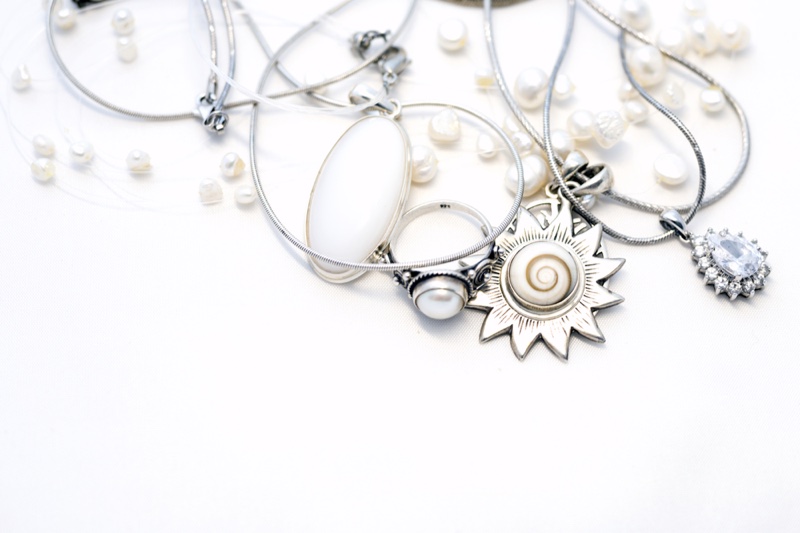 7. Try customized jewelry for a change.
Custom made jewelry has its own charm. Customized jewelry is specially made just for you and reflects the essence of your personality. Whether you are a dancer or an artist, you can get yourself some custom made jewelry that matches your personality and brings out who you are. That's why many top celebrities wear custom made designer jewelry to complement their personality and style. If you have an event or function to attend in Melbourne, you can try the custom made jewelry by Holdsworth Bros to take your outfit up a notch.
8. Don't go crazy over trends.
Fashion trends highly influence the styling choices of the masses. It's okay to let trends dictate your styling decisions to some extent, but you should never be a slave of trends. Trends come and go, but your eternal style and confidence remain. That's why it's essential to understand what suits you better, and how you can integrate the latest trends into your current styling choices. Never lose your original style and essence to follow fashion trends.
Try to evolve your style with the time that makes you feel confident and suits your personality. You may face some criticism for that, but it is fine as long as you are comfortable with your outfit and jewelry. Keep this in your mind while choosing your jewelry too. Never go overboard with trends; stick with what suits you the best while experimenting with new jewelry trends.
These were the eight jewelry styling tips you need to know. Always remember that the best and most expensive jewelry you can wear is your confidence.