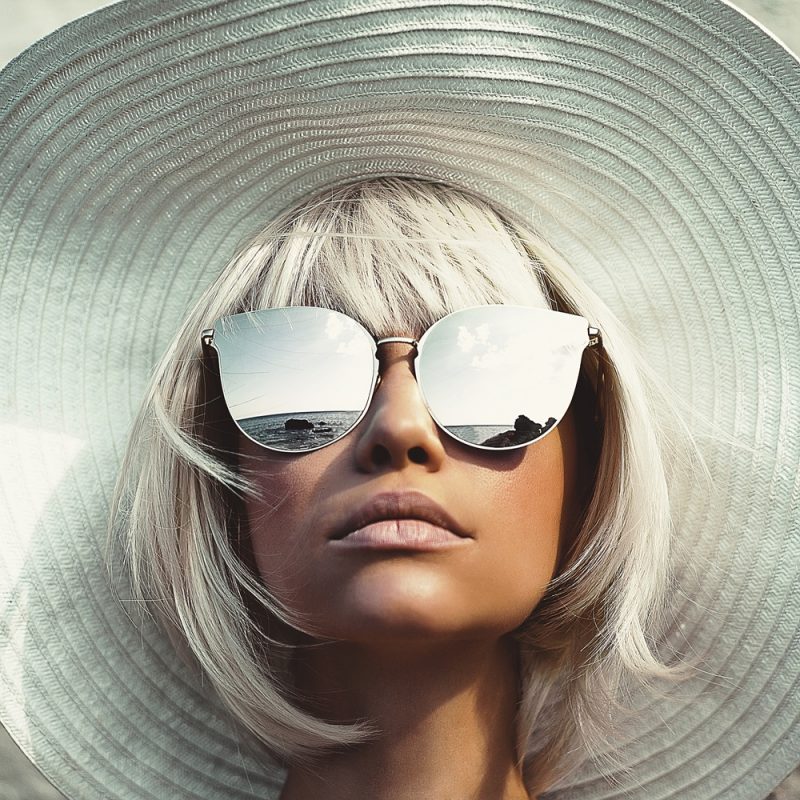 The hat. Is there anything more basic but necessary when it comes to beating the heat in the hot summer sun? Perhaps you're a landscaper who spends their day out in the hot sun. You're going to need a sturdy, reliable hat, or your scalp is going to bake. Or perhaps you're a fashion-conscious woman heading to the racetrack to bet on the horses. You'll want to wear a hat that reflects your fashion etiquette.
Be it rain or shine, no matter what the summer situation calls for, you're going to need a hat for that. In particular, you want a hat that will be both good-looking and durable, which is why you should always look for union made hats that are constructed in the good ole USA. There's nothing worse than depending on a cheaply made hat that's going to fall apart when you need it most.
That said, hats are healthy. Says a recent report from the folks at Reader's Digest, summer translates into many hours under the sun. While this can be comforting after a long, cold winter, it can be harmful when exposed too long to dangerous UV rays. According to New York City dermatologist Marina Peredo MD, it's vitally important to wear hats outdoors to protect your skin, scalp, eyes, and hair.
Hats worn during the summer are also said to prevent sunburns, wrinkles, collagen damage, and more. In a word, wearing a hat to beat off the hot summer sun is akin to preventative medicine. Here are five of the most popular summer sun beating hats on the market today: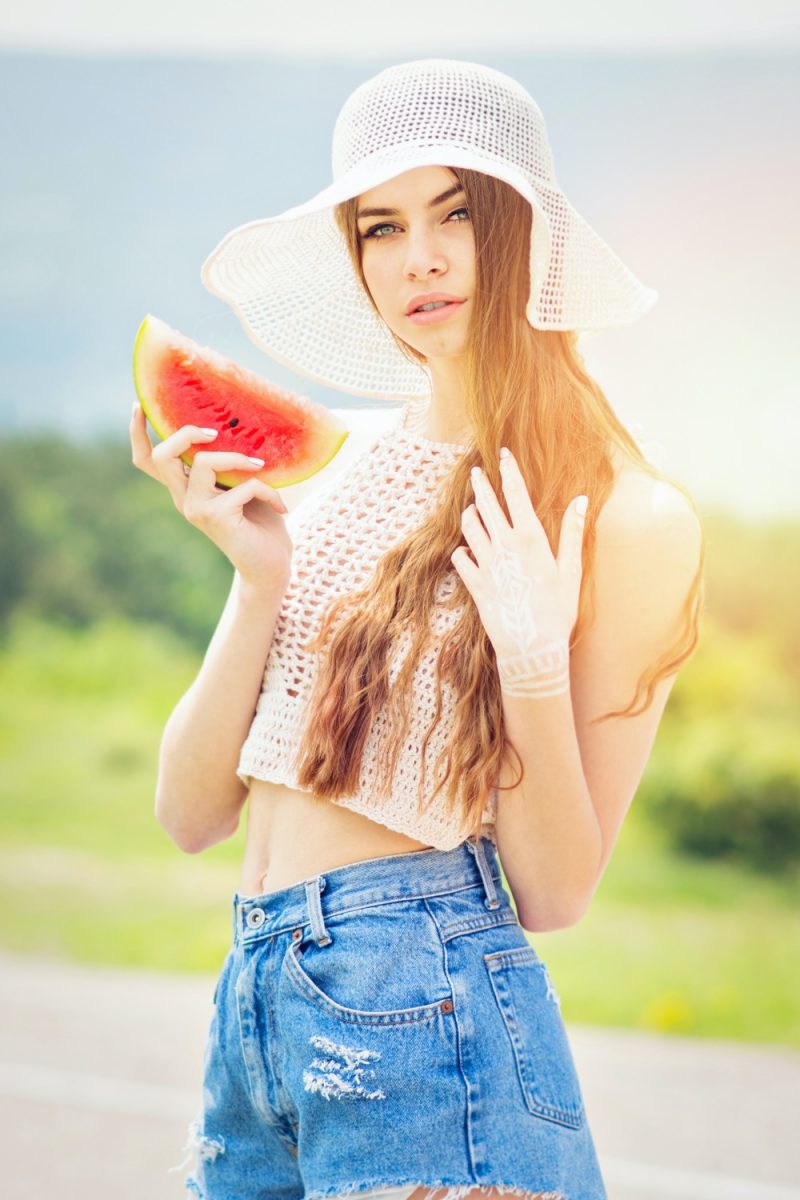 Best Beach Hat: Foldable Floppy Sun Hat
Okay, this one is admittedly for the ladies (but that doesn't mean a guy can't wear one). The foldable floppy sun hat is perfect for the beach and the surf. It's got a wide, two to three-inch brim, and it looks good. The wider the brim, the better, is the motto for this hat since you'll deal with direct UV-filled sunlight.
The oversized straw version of this hat generally supports an extra-wide 6-inch-plus brim. Since it's foldable, it's easy to cart around or stuff in your beach bag when you decide to jump in the water. It's also washable.
Best Hat for Sporting Events: Baseball Caps
Is there nothing more quintessentially American than the traditional baseball cap? They are entirely genderless, meaning they look great on both men and women, boys and girls. You might be watching your child's soccer match or a Little league baseball game at a field located outdoors.
Or you might be watching a professional baseball game in an exposed stadium. In either case, you can wear a baseball hat the supports your team's brand, or you can choose a special baseball hat that's engineered to provide UPF 50-plus protection. The latter baseball hat might also be constructed with a "moisture-wicking material" that repels rain and sweat. It's also collapsible so that you can carry it around in your pocket.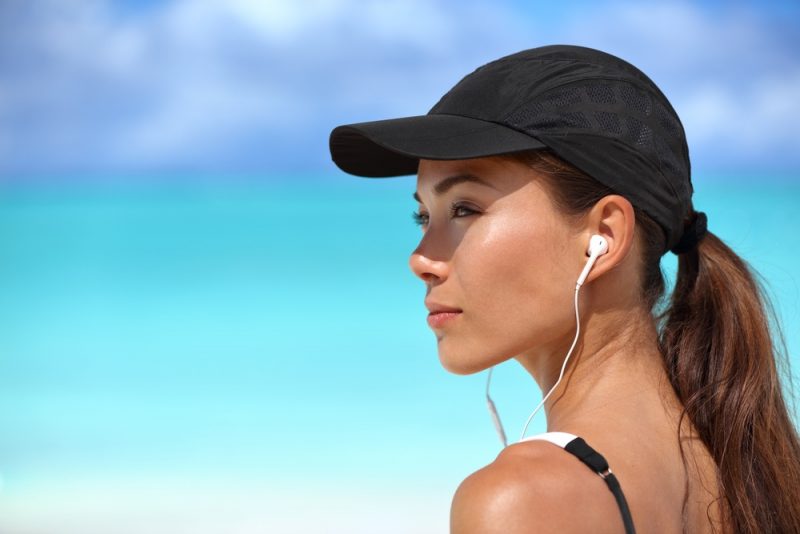 Best Hat for Jogging: Runner's Pocket Hat
The design of the runner's pocket hat is that of a baseball hat with an extra-long brim. But this hat explicitly designed for runners/joggers/walkers is made with a moisture-wicking fabric that contains mesh panels offering maximum airflow. That means your head stays cool even when you're running those long hills in the hot sun.
Adjustable Velcro will allow for maximum adjustability under any weather condition. But the hat also offers super convenience since you don't have to carry your cash, car keys, credit cards, and more in your pockets or a bulky fanny pack. You take them in the pockets sewn into the hat.
Best Hat for Bike Riding: The Peloton Cap
Hands down, you're going to want to wear a helmet for protection when riding your bike. But at the same time, you need to wear a cap that will also offer protection from the sun. The Peloton cap is engineered to fit perfectly beneath your helmet. It's said to be thin and lightweight so that it doesn't bunch up. Also, its classic short brim design provides for all-important maximum peripheral vision when riding busy streets.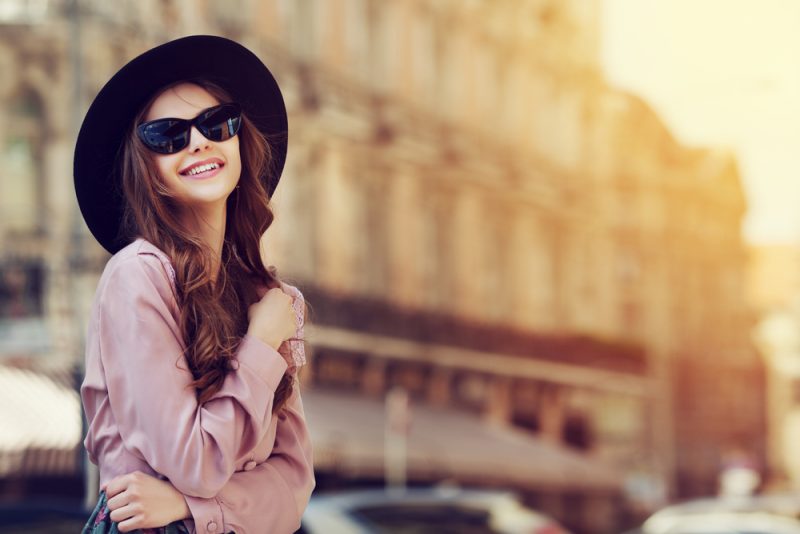 Best Walking Hat: The Fedora
The classic fedora looks excellent on both men and women. It's said to be the perfect hat for sightseeing the ruins on a Roman holiday or for simply taking a nice walk in your neighborhood. In particular, fedoras made from a tightly woven fabric like ivy provide more protection from UV rays than a fedora made of canvas.
Also, the design of the fedora is classic and never seems to go out of style. Just ask Indiana Jones! While the fedora is said to look good on most people, you can Google fedora style guides to see which best suits the shape of your face.