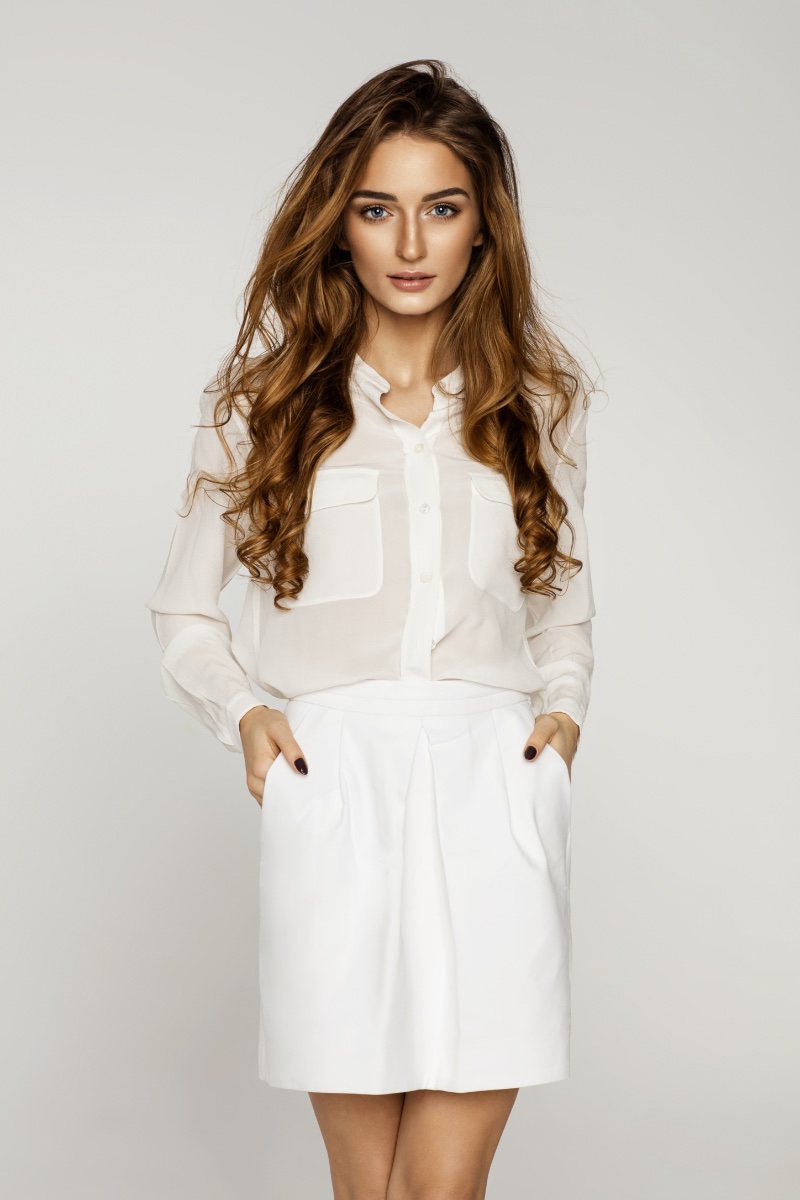 Building a minimalist wardrobe allows you to focus on finding staples that are free from trends and never go out of style. Also known as a capsule wardrobe or collection, these clothes are at the core of the minimalist principle, which is a 'less is more' approach to dressing.
The many benefits of having a closet of necessities are reducing spending on an outfit as all the items are created to match and interchange. More importantly, many clothes and accessories are of high quality to last longer and lower the textile industry's environmental impact.
So, to begin with, here are five essentials of a minimalist wardrobe:
1. A Quintessential Shirt
A classic shirt is the foundation of an understated wardrobe as the building block and starting point of an entire outfit. Depending on the layers, they can make an outfit look dressed up or down. A pack of minimalist cotton shirts should include a short sleeve T-shirt and a long-sleeved button-down dress shirt, preferably in monochrome colors for a toned-down and everyday style evoking quiet luxury.
It can be worn for work or as part of everyday wear. Since many shirts also come in numerous designs, cuts, and shapes, they can still make part of a simple wardrobe. In this case, single artwork graphic prints with retro iconography or simple stripes are top choices for awesome street style tshirts that add some color and personality to your apparel.
2. Classic Jeans
It's hard to imagine a capsule wardrobe without classic jeans that go with everything. These are jeans that are ideally slightly fitted around the ankle and more stretchy when sitting on the hips for ultimate comfort and room for changing body sizes. The fun with minimalist jeans comes with choosing the tint of blue that will become the outfit's signature hue.
The dark blue to black denim suits people with more formal dress tastes, while the light and acid-washed white blue looks cool on young and trendy urban dressers. Additionally, there are different styles, from straight leg to a 70s flare-out and the modern take on high-waisted jeans. Thus, choosing a pair should match it with a jacket and shoe style.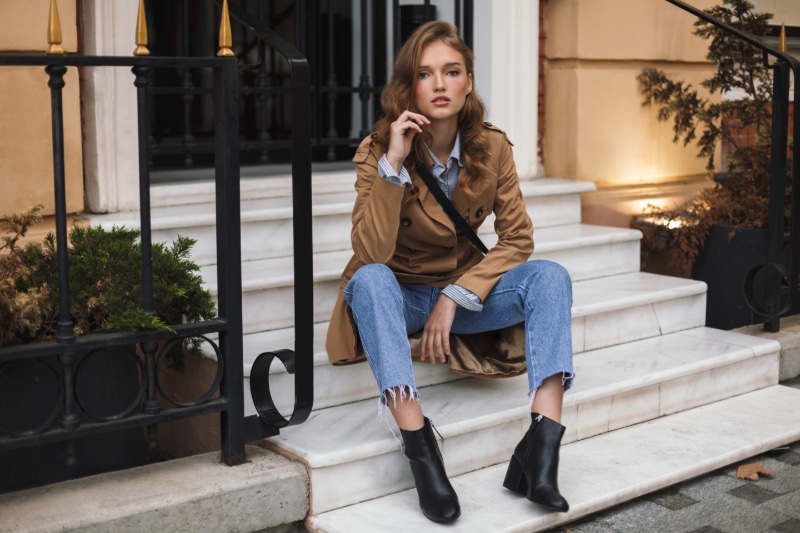 3. Trench Coat
There are few jackets and throw overs that are wardrobe staples, quite like the trench coat. This multi-use raincoat can be worn in any weather, such as thick cotton for colder months and thin lighter textiles for warmer and breezy conditions. Furthermore, as the top layer of a minimalist outfit, it becomes the muted statement piece that defines the complete look.
Though they fall more on the formal side, trench coats can be casually worn when untied or unbuttoned. Fortunately, there are as many lengths as there are trench coat designs, while the basis of the trench features double-breasted pockets and should fall just below the hips. From here, they can come fastened with belt ties, large buttons ups, and traditional prints.
The most versatile minimalist trenches that can last for decades are the full-length coats that end at the knees and double as a coat dress. Dark colors and white are some of the best matches for an elegant style.
4. Leather Bag
As one of the last essentials of minimalist style, the leather bag is by no means overlooked. A genuine leather bag is a must-have for any capsule wardrobe collector because it evokes timeless vintage qualities that can be passed down as an heirloom while fitting into any fashion era.
Leather bags can be charming, strappy satchels, crossbody bags, briefcases, and messengers for on-the-go minimalists. The best attributes of leather bags have to be how long-lasting and durable they are, which makes them perfect for a particular single case.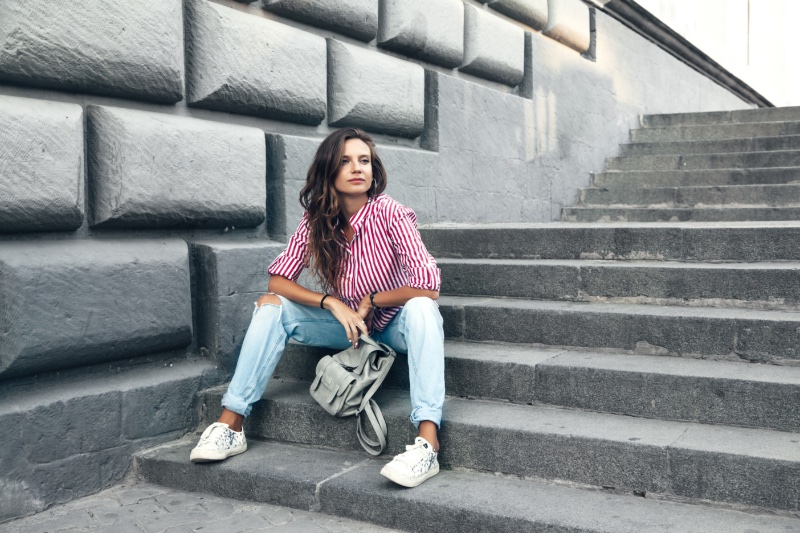 5. White Sneakers
A pair of brilliant white sneakers are necessary for minimalist style because it represents the idea of simple comfort as a priority. These are the shoes that can be worn until they're worn out and occasionally cleaned to preserve their crisp white color.
Furthermore, simple style closets are spoilt for choice because the sneaker industry never slows down with creating new and unique designs, even for purely white shoes. There are the 90s-inspired chunky white sneakers with their thickened outsoles, platforms to give you a boost, and the everyday friendly white running trainers.
To make the most of white sneakers, they should be mid to low tops depending on where on the legs the jeans end.
Conclusion
The essentials of minimalist style consists of staple items that never cycle out of fashion. It starts with shirts, pants, a jacket, closed shoes, and a bag. The clothes are more understated, simple, and made to match each other.
Monochrome or single tones are the preferred colors for a classic look that suits all wearers. Furthermore, each item is used to build an entire outfit, so fewer clothes need to be bought. All these are part of a lifestyle philosophy of keeping a wardrobe simple and comfortable.