Tag Archive movie trailer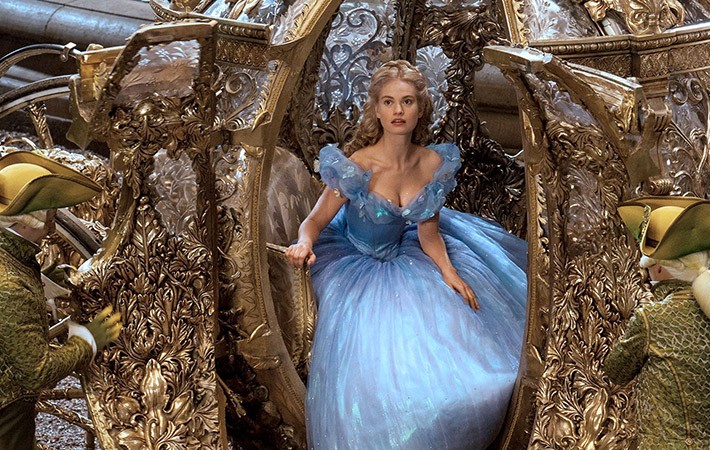 Set to debut in theaters on March 13th, Disney has released a new trailer for its upcoming live adaptation of "Cinderella" starring Lily James, Cate Blanchett, Richard Madden and Helena Bonham Carter. After seeing the…
Arriving in theaters on March 27, 2015, Kate Winslet stars in the period film "A Little Chaos". The movie is directed by and also stars Alan Rickman as King Louis XIV. Winslet plays Sabine, a…
Insurgent Trailer–A new trailer for the Divergent movie series' sequel "Insurgent" has been revealed. Tris (Shailene Woodley) and Four (Theo James) play fugitives on the run who are searching for allies and answers in a…
Mad Max Trailer–After seeing a teaser earlier this year, an official trailer has been released for "Mad Max: Fury Road" featuring Tom Hardy, Charlize Theron, Zoe Kravitz, Nicholas Hoult, Riley Keough, Abbey Lee Kershaw, Rosie…
Earlier, we gave a look at the "Pan" movie poster featuring Rooney Mara as Tiger Lily and here is the official trailer. You get just a little glimpse of Cara Delevingne as her role as…
See the trailer and poster for "Pitch Perfect 2". The Bellas are back with Anna Kendrick, Rebel Wilson and Brittany Snow reprising their roles from the first film.
See the trailer for the live action version of "Cinderella" starring Lily James, Cate Blanchett and Helena Bonham-Carter. Also see the poster of the 2015 film by Disney.
Watch "The Age of Adaline" trailer and see the poster starring Blake Lively. The film tells the story of a woman, Adaline, who does not age for nearly eight decades.
Serena Trailer–You have already seen the stills, and now here is a look at the trailer for Jennifer Lawrence's upcoming film "Serena". She reunites with Bradley Cooper for the third time in a Depression-era film…
Mad Max: Fury Road Trailer–The first official "Mad Max: Fury Road" trailer was released at Comic-Con in San Diego today, and you may recognize a few model faces. Abbey Lee Kershaw, Rosie Huntington-Whiteley and Courtney…