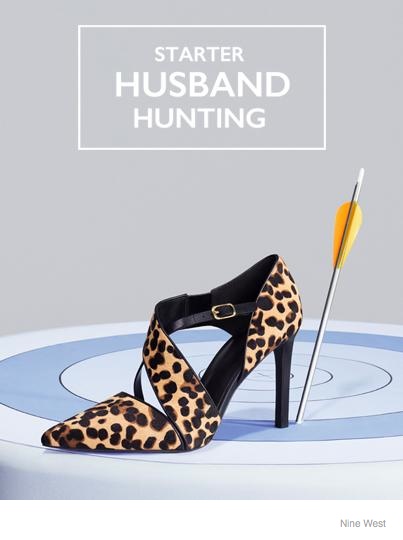 Nine West is usually in the news for its shoes, but the footwear and accessories brand has stirred controversy with a new ad campaign that some call sexist. The images feature a closeup of leopard print shoes with a bullseye target and the tagline "Starter Husband Hunting". On Facebook the image was posted with a caption that reads: "It's hunting season. Whether you're looking for Mr. Right or Mr. Right Now, we have a shoe for that." Many commenters on the Facebook post took issue with the fact that the ad implied that a woman would go shoe shopping to find a man rather than just look good for themselves. One woman, Julie, wrote: "Stupid campaign 9W. Love your shoes but don't patronize your customers by an outdated ideal. Women are hunting success and goals, dreams and visions. Not husbands."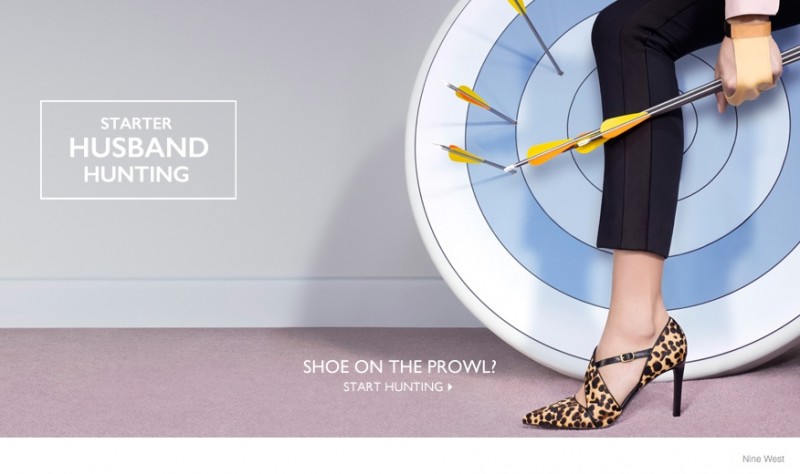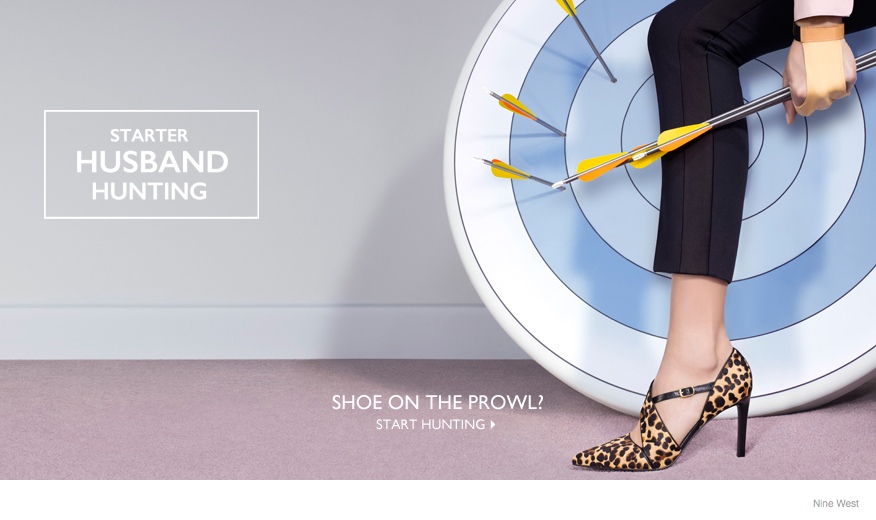 Another commenter by Carloline T. wrote: "As a professional woman, that's an offensive campaign based on an outmoded ideal. Apparently, your marketing team must be comprised of misogynists."
While voices of support for the campaign were far and in-between. One user claimed, "People need to loosen up lol" So is the ad offensive or just poking fun at modern dating life?
More Controversial Fashion Stories:
NOWNESS Takes on the Controversial 'Thigh Gap' with New Video
Controversial Kate Moss Tee Pulled From Shelves
Enjoyed this update?