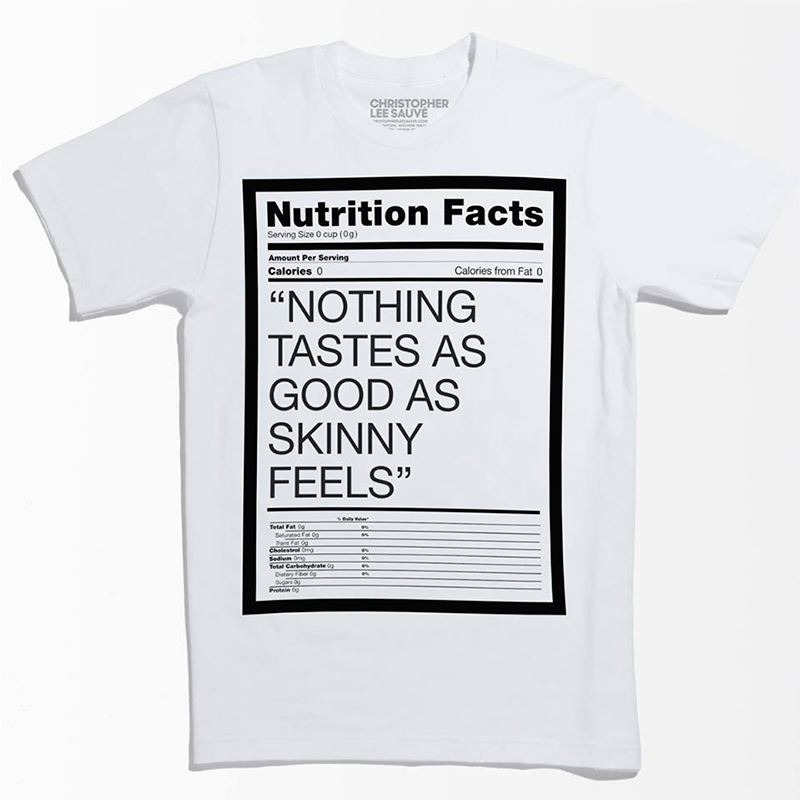 Supermodel Kate Moss is known for her glamorous photos and style, but is in the news for causing controversy now. Her seemingly pro-anorexia statement, "nothing tastes as good as skinny feels" still haunts her from a 2009 interview with WWD. This phrase has become known for its relation to so-called thinspiration blogs of the modern Internet age according to Fashionista.
Recently, t-shirt designer Christopher Lee Sauvé used this as his inspiration in his latest creation—a t-shirt, which has been on sale in Hudson's Bay Company stores. Customers have been outraged at the t-shirt, in which the company promptly pulled in from shelves and its website. If you are still yearning to get your hands on one of these, you can purchase it through the designer's website for $65 though. Do you think the response to the shirt is appropriate or an overreaction?
Enjoyed this update?