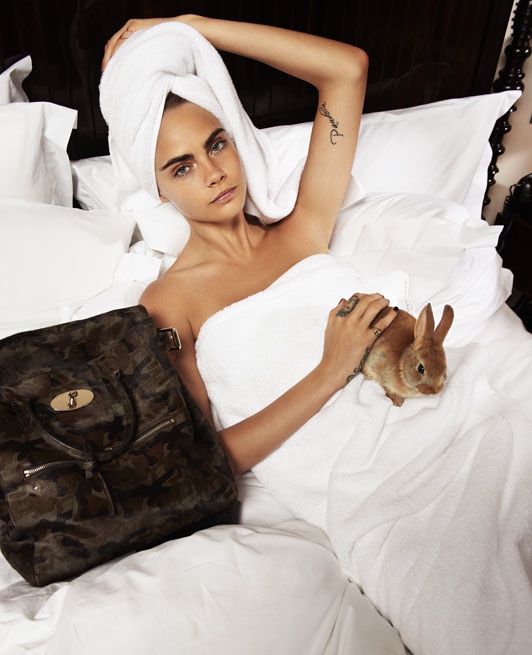 In the news once again, Cara Delevingne poses in bed for a recent feature shot for British newspaper The Telegraph. The bedroom setting is quite coincidental after a recent Vogue US article wrote about Cara falling asleep during an interview which prompted a Twitter rant from the DKNY model. Posing for Sonia Sieff, Cara wears towels alongside her pet bunny Cecil and Mulberry handbags. The interviewer asked Cara about her sexuality which she has not spoken on publicly until now. The model was vague, "On that topic, I think…" She pauses then continues.
"What do I think? I think people shouldn't be scared of that. I'm young, I'm having fun, I don't want to pretend to be something I'm not." She says. "So I don't really care on that matter. People can say what they want, but I'm having a good time. I know what people are doing who are my age; I just think it would be a lie to pretend that I'm not having a good time."
See more images below and view the entire feature on Telegraph.co.uk.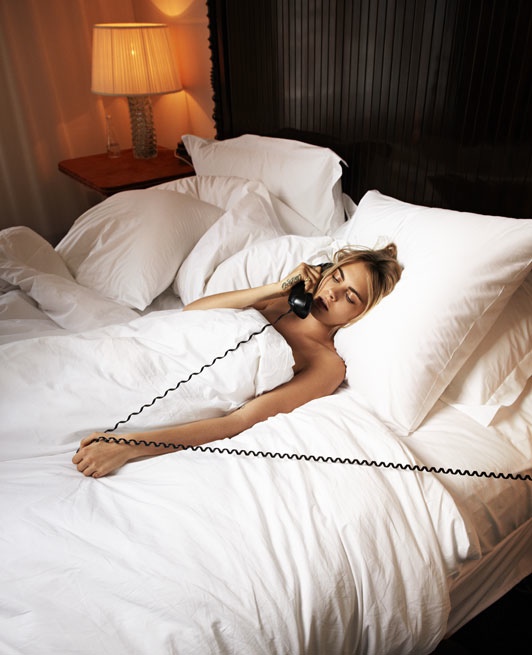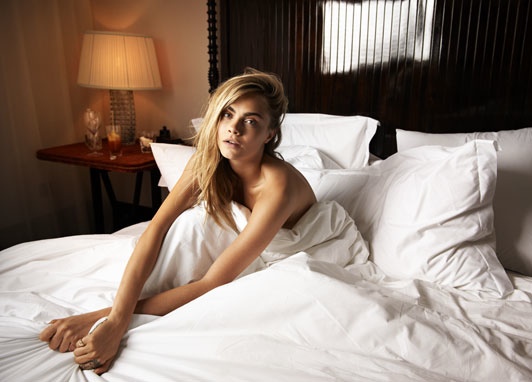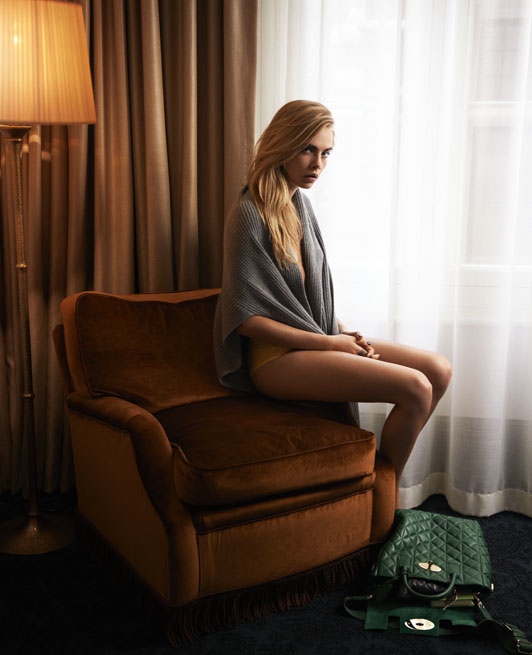 Images: The Telegraph Online