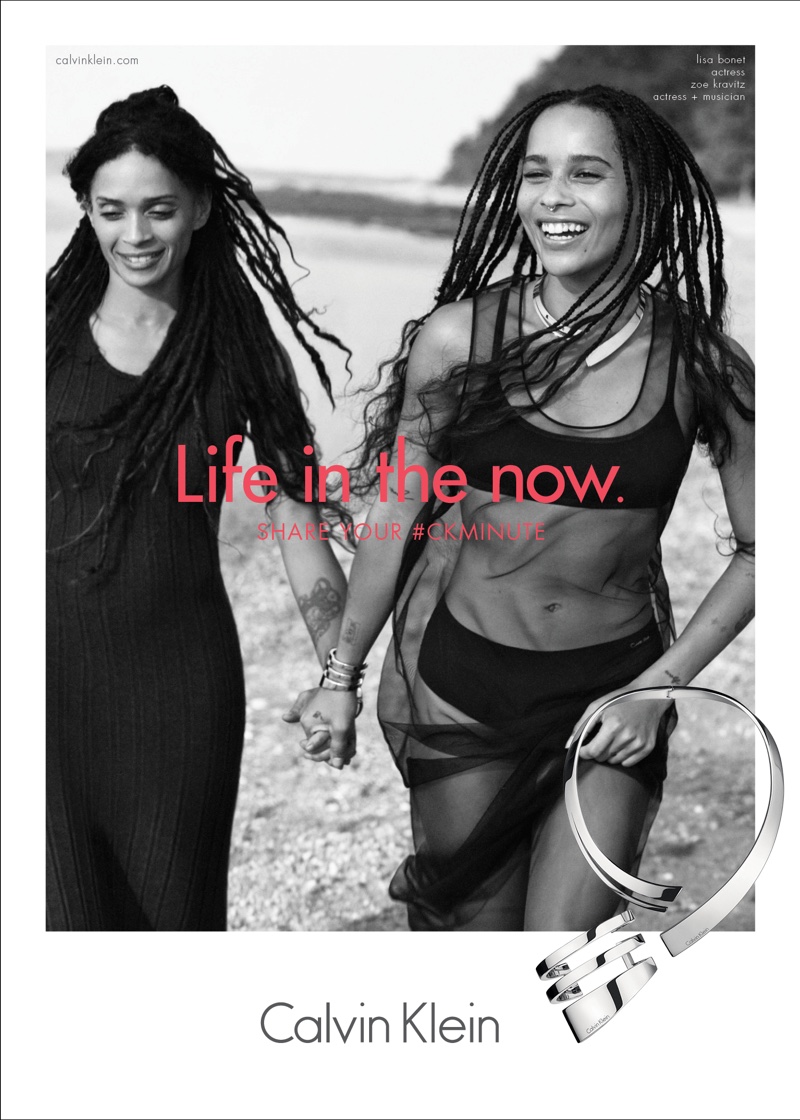 For its 2016 Watches + Jewelry campaign, Calvin Klein taps mother and daughter, Zoe Kravitz and Lisa Bonet. The two actresses pose on location in New York City for photographer Cass Bird. In the image, Zoe and Lisa are all smiles as they walk the beach holding hands and modeling wrap bracelets.
Related: See Calvin Klein's Most Memorable Models
Zoe Kravitz – Calvin Klein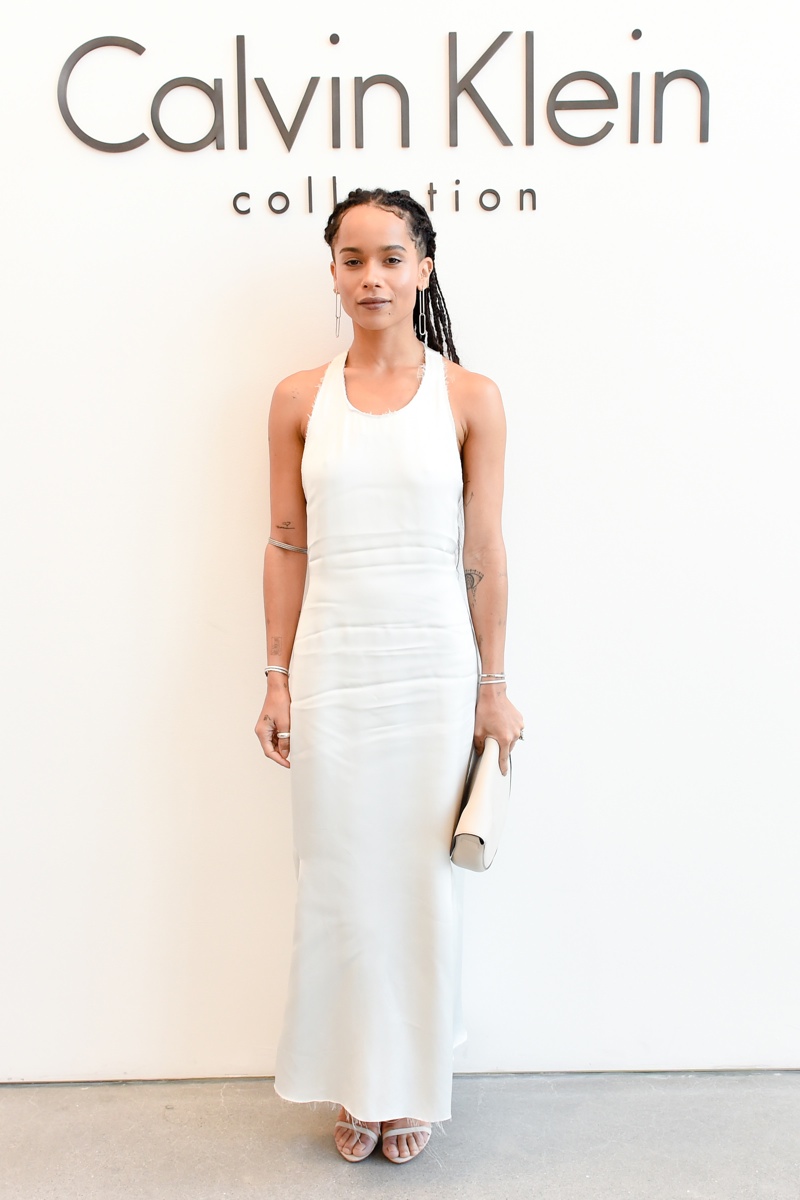 Zoe Kravitz also attended the spring-summer 2016 runway presentation from Calvin Klein Collection held in September of last year. The actress was joined by Brie Larson, Eve Hewson and Anya Taylor-Joy in the front row.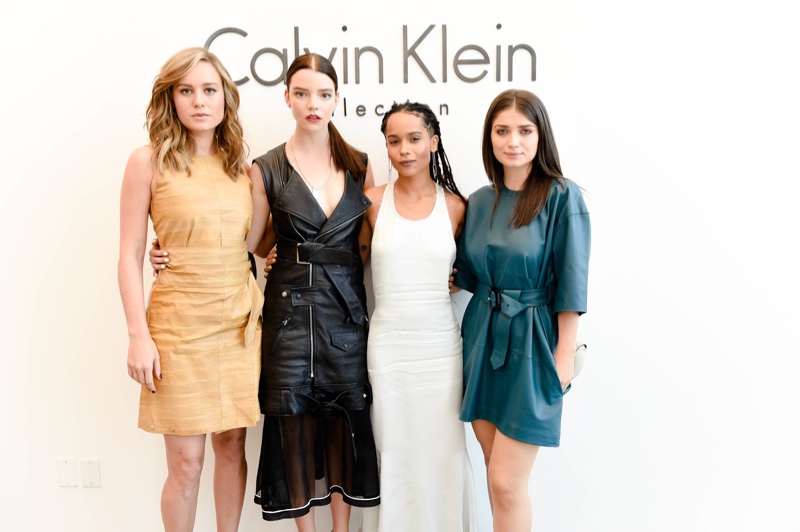 Calvin Klein 2016 Watches + Jewelry Campaign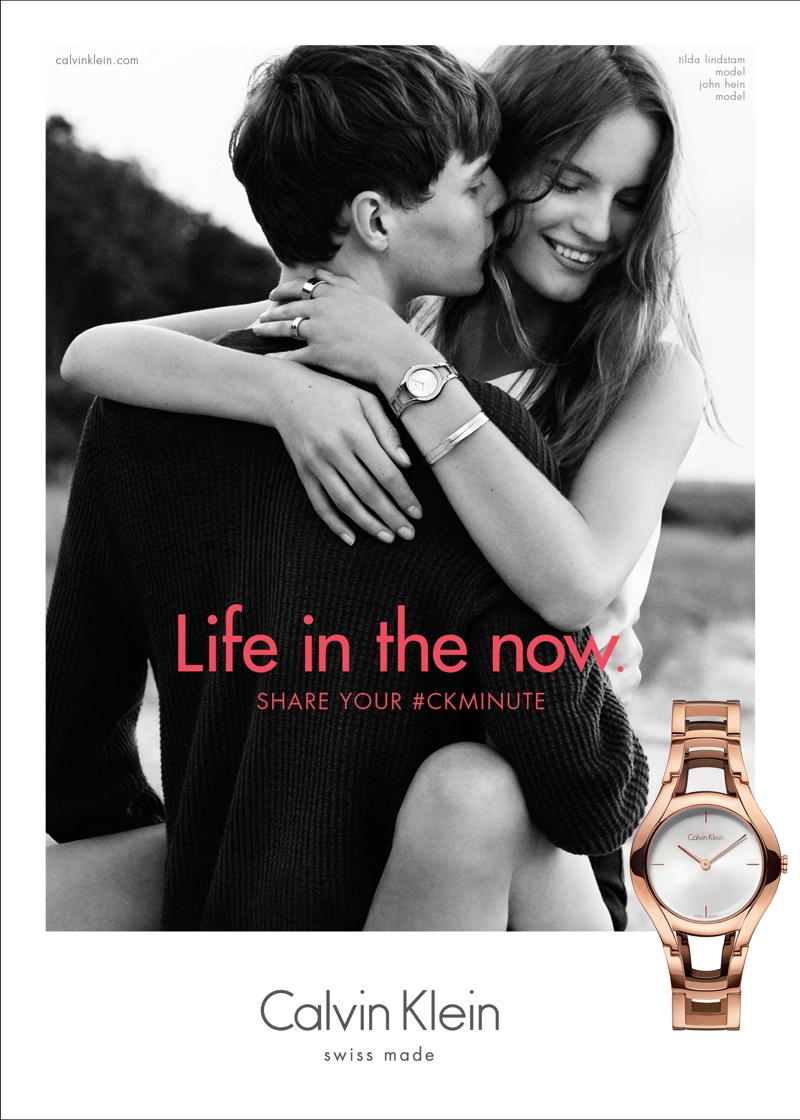 Calvin Klein's new advertisements feature six more stars. The cast includes American actor Will Peltz and his girlfriend, model Kenya Kinsi. Model couple John Hein and Tilda Lindstam also join the campaign while Korean actor and model Kim Woo Bin is featured alongside his friend and model, Xiao Wen Ju. Focusing on the concept of "Life in the now", the black and white images spotlight relationships as well as positive emotions.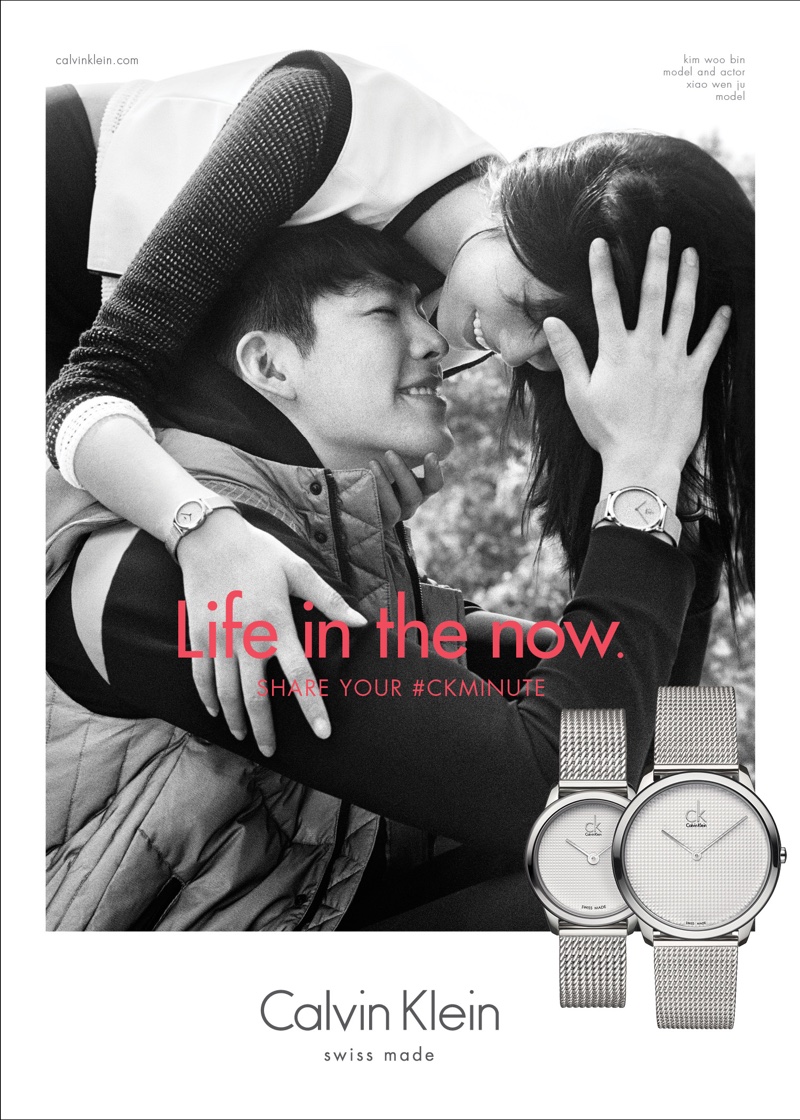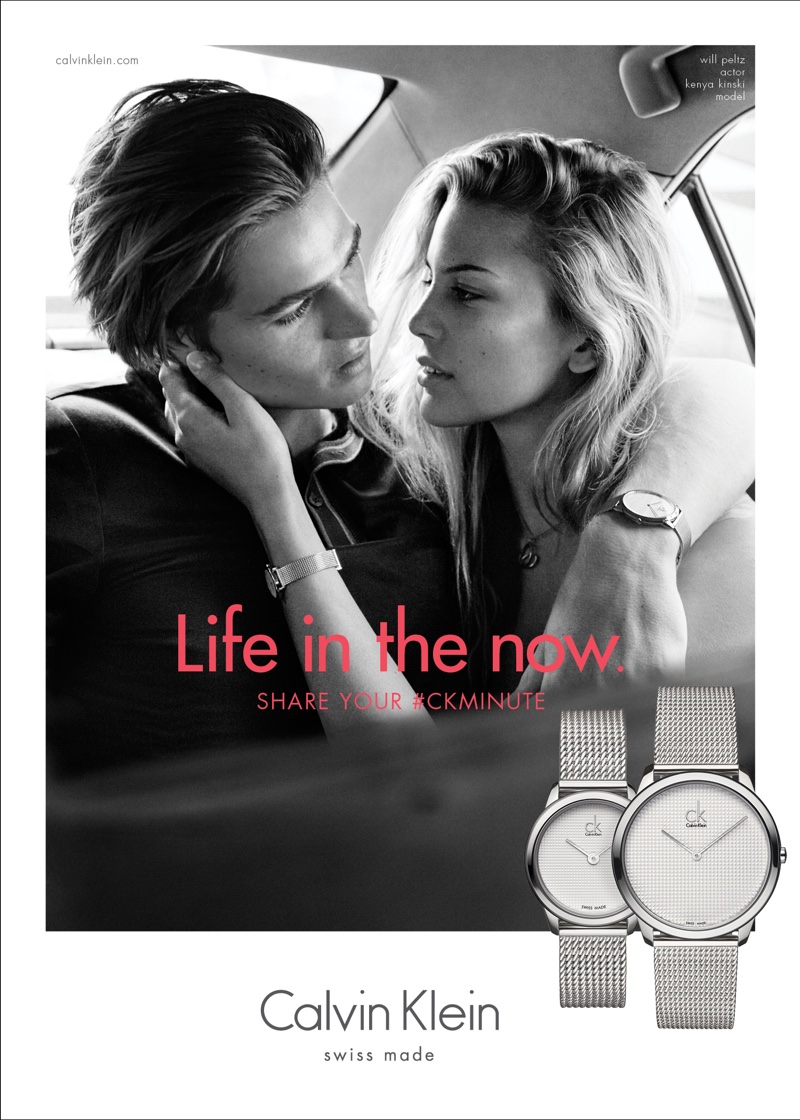 Calvin Klein Watches & Jewelry – Shop New Arrivals