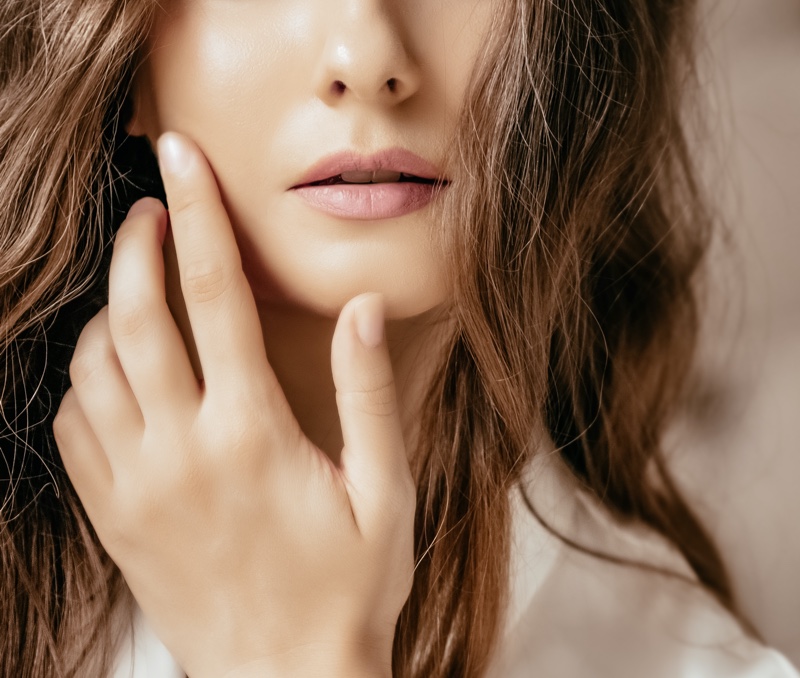 Every year, a new trend takes the beauty industry by storm, giving skin and beauty enthusiasts a chance to explore new options and stand out. With the growing interest in skincare since the multiple global lockdowns, there has been widespread awareness of the compulsory consumption of clean products. Beauty enthusiasts are setting trends with natural deodorant, new technology, products, and routines that reduce the number of chemicals they have to apply to their skin.
Unlike previous trends, the switch in 2022 is the most expected and predictable. In 2021, many focused on making the eye pop, as it was the only part visible above the mask. But with the mandatory mask era slowly coming to an end, individuals now have their whole face to pay attention to.
In this post, we'll be discussing the biggest beauty trends in 2022, ranging from hair to skin and makeup.
1. Skincare will still remain the top priority
There is no personal care without an outstanding skincare routine. When it comes to beauty's global expansion, skincare is the pacesetter. People no longer want to use makeup solely to hide their flaws; they now only want to use it to enhance their features.
This year, many want to flaunt their skin and go out barefaced without feeling even slightly uncomfortable. Remote working is now the norm for many. Individuals no longer want to step out with a lot of makeup just to run a few errands or grab a bite during their breaks. As the year goes by, the industry will introduce innovations that meet the demands of customers who want to prioritize and embrace their 'flawless skin era'.
2. A rise in the grooming industry as masculinity takes a new form
Masculinity is being reformed as the collective interest of men in beauty and skincare gradually rises. This interest stems back to the lockdown when many men experimented with different skin routines – some for the first time.
Before now, the beauty sector only paid attention to the beauty needs of women. In 2022, however, the industry will target the male demographic and provide a variety of options for them.
Men no longer have to stick to the traditional stereotypes that tag men's indulgence in beauty and skincare routines as strictly feminine or outrightly ridiculous. We have celebrities like Machine Gun Kelly, Harry Styles, and Lil Yachty launching their nail polish brands. And others like Diplo, Pharrell Williams, David Beckham, and Kevin Hart shattered the outdated gender norms with their epic skincare routines.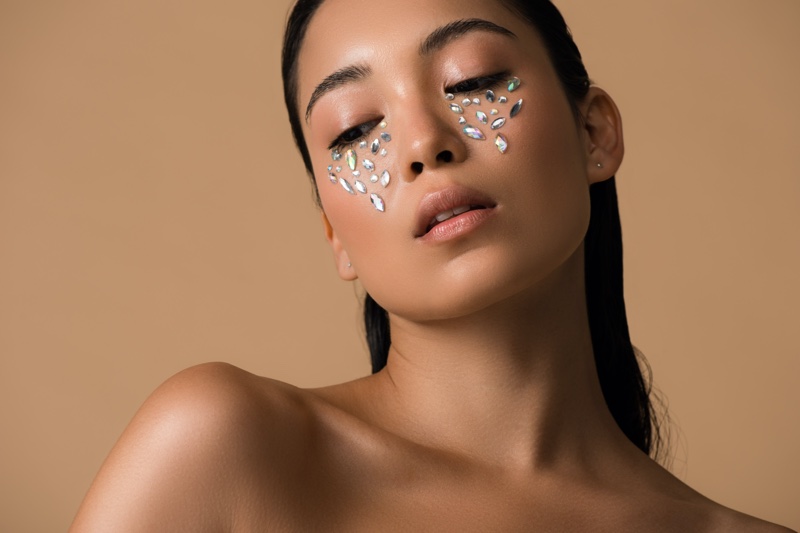 3. Face Gems
Face Gems are the new trend for individuals who want to make a statement whenever they step out. Give the corner of your eye, your brow bone, or your cheek a little bit of sparkle with the trendy gems. Like 1980s makeup, this style is all about standing out.
The inspiration for this makeup style mainly originated from the highly talked about Euphoria television series. The casts looked absolutely gorgeous as they always had their face gems matched with their eyeshadow/eyeliner for every event. Elegance is just a few rhinestones away in 2022.
4. Faux Freckles
The beauty sector is now more welcoming to a lot of facial features that some have considered insecurities in previous years. Faux freckles are making a wave this year. Several beauty hacks show people how to use makeup to highlight their freckles or create their own.
It doesn't end there. Many social media platforms also have the freckles filter. It sure feels great to see that what people spent hours trying to hide is now an epitome of beauty.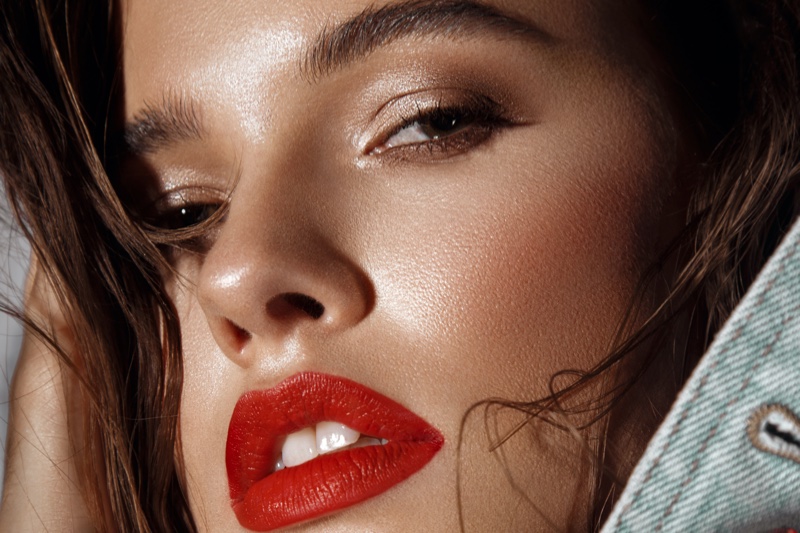 5. The Lip Gloss Resurgence
Matte lipstick took the spotlight last year, and lip gloss plans to steal the crown back this year. Many now want a liquid product for their lip. Their love for a shinier lip is increasing. Now, lip gloss can rise to the occasion and give them that shimmer they want on their lips.
6. Sustainability in the Sector
The beauty sector will also participate in the global quest to promote a more sustainable environment. Consumers are expecting sustainable practices from their favorite brands, and these brands are willing to act accordingly.
Beauty brands are now producing refillable packaging, plastic-free products, ethical sourcing, and adopting a more proactive approach to eliminating overconsumption. These brands now have the environment to think of before releasing any product.
7. Digitalization
Technology is also making its way into the beauty industry. With augmented reality, artificial intelligence, and DNA analysis, the industry is beginning to work on personalizing beauty for many.
Consumers will no longer have to deal with unauthentic skin and beauty products. They can now rely on technology to create custom results that identify skin type and genetics and then match with the exact skincare routine and personalized formulas that'll work perfectly for each consumer.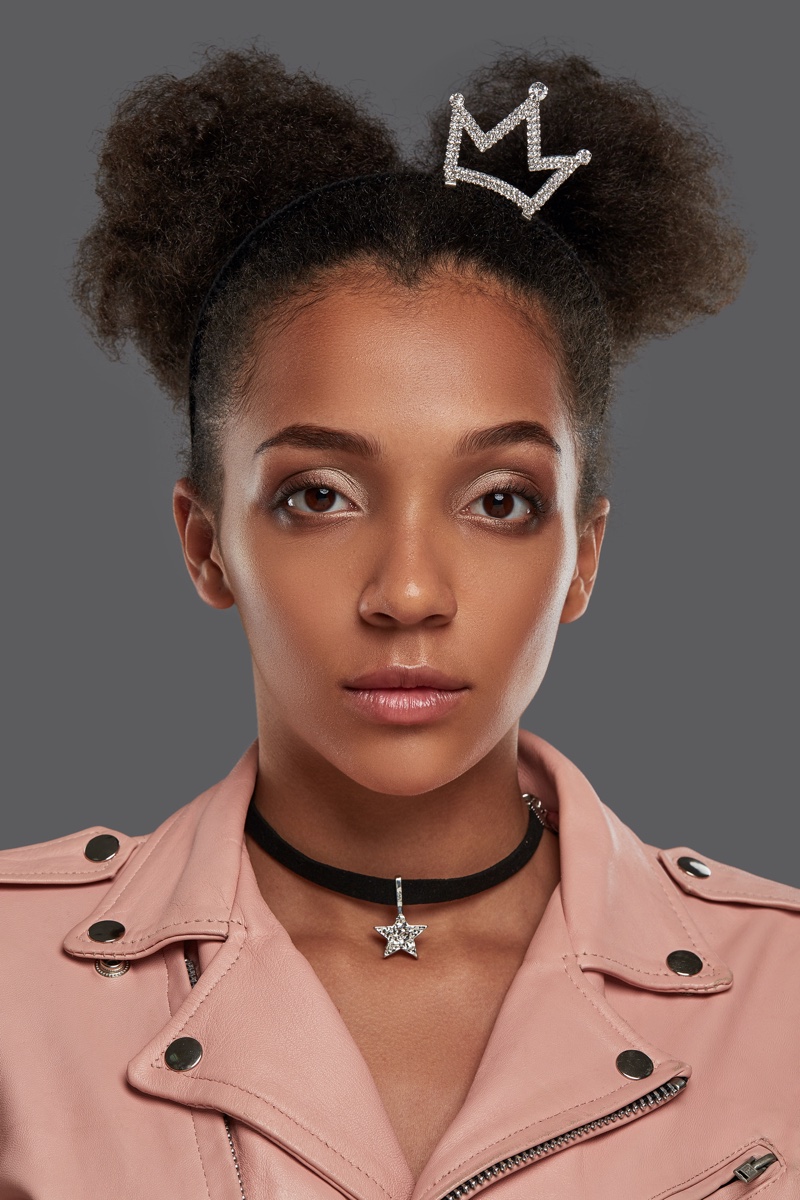 8. High-Puff Hairstyles
Many celebrities are stirring the latest beauty trend by embracing their natural hair on and off the red carpet. People are now looking into height-defying hairstyles like high puffs, top knots, and high buns. They no longer want to hide their hair, and they now want it to have all the attention it has been deprived of in previous years.