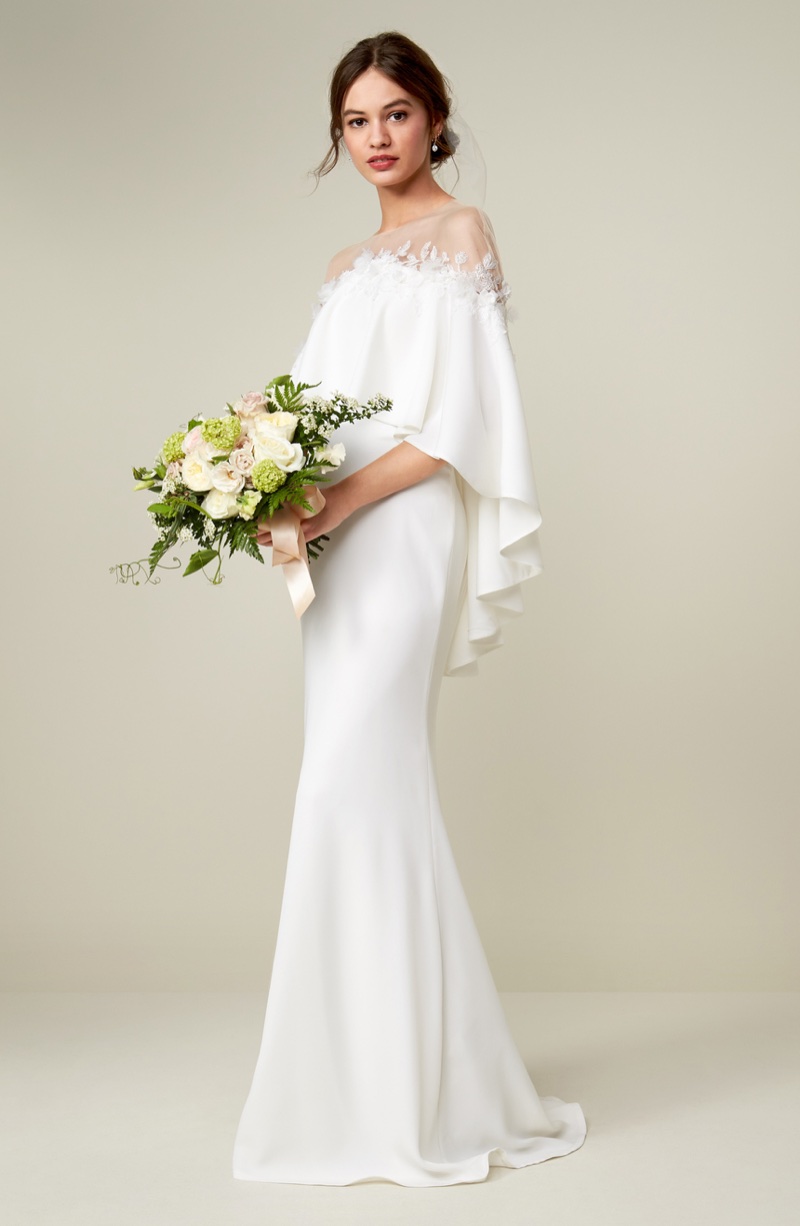 You have looked through all the bridal magazines, social media sites and blogs, but you may have forgotten one major thing about your wedding dress. It's all about finding the perfect, most flattering silhouette for you to wear. And an important part of this is finding the right fabric.
Whether looking for lace, silk or tulle; it's all about finding a material that will work for you and the dress's design. Luxury bridal fabric has so many options out there, and we want to help with this guide. Whether buying a wedding dress from off the rack, getting it custom-made or ordering online, make sure to know these important facts before making your decision.
Chiffon
The first fabric we will be taking a closer look at is chiffon. This dreamy material comes in an airy, lightweight and oftentimes sheer material. If you want to stay comfortable and not be too burdened by heavy fabric, look for a chiffon style gown. One thing to remember about this fabric is that it does not keep shape well, so if you want a more structured silhouette, look for a more sturdy fabric. Chiffon works perfectly for a lightweight gown with an off-the-shoulder neckline or thin straps. We recommend this style for a beach wedding or a summer ceremony.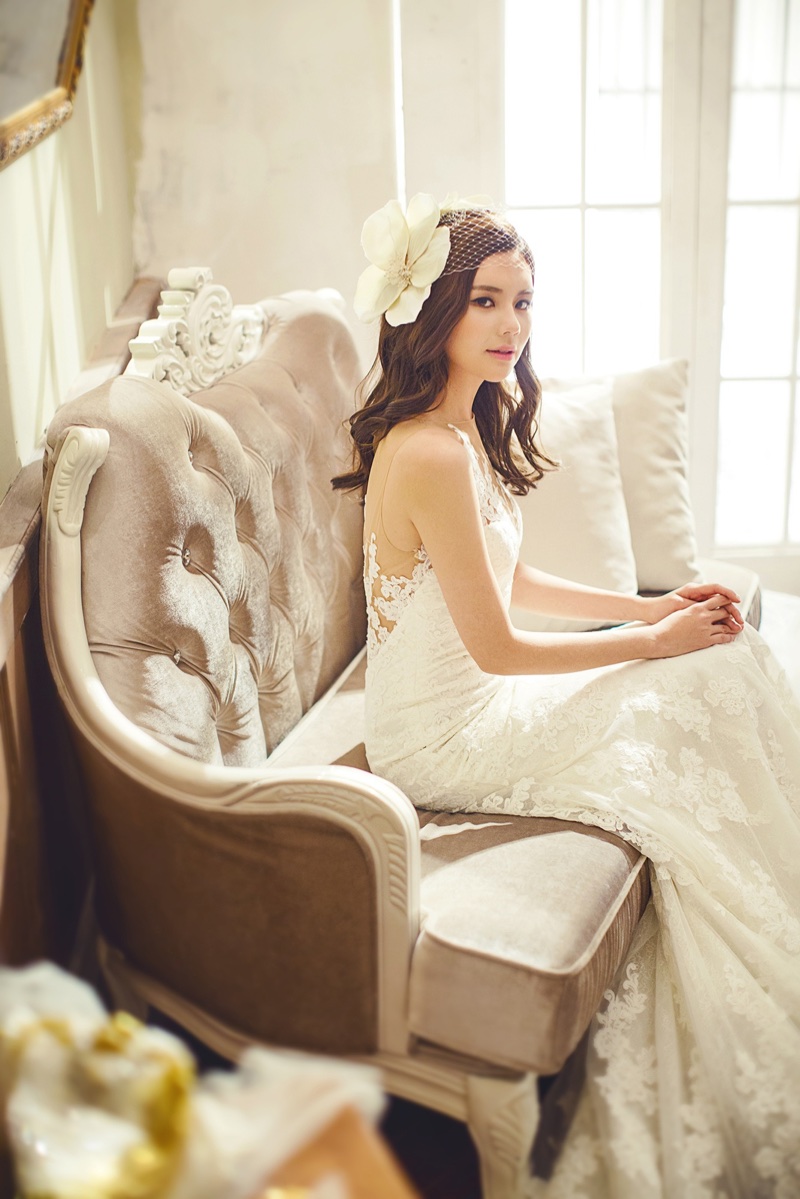 Chantilly Lace
Lace is a fabric which is probably most widely associated with wedding dresses. But when it comes to lace, some of the best happens to be Chantilly lace. The delicate fabric dates all the way back to the 17th century. Named after a French town of the same name, Chantilly lace became known for its attention to detail and outlined pattern. Whether you want to wear a gown made entirely of lace or one with lace details, you will want this particular fabric. A gown made of this material would look absolutely gorgeous on a mermaid silhouette which hugs the figure.
Silk Crepe de Chine
Another fabric that will be amazing for your wedding gown is silk crepe de chine (or crepe of China). This fabric is favored for its lightweight yet versatile use. Made from silk or artificial silk, this material works perfectly for a lightweight dress or gown that drapes effortlessly. Silk crepe de chine would look gorgeous in a strapless silhouette which cascades to the floor. Paired with a lace embellished veil, you will have a winning look for your wedding day.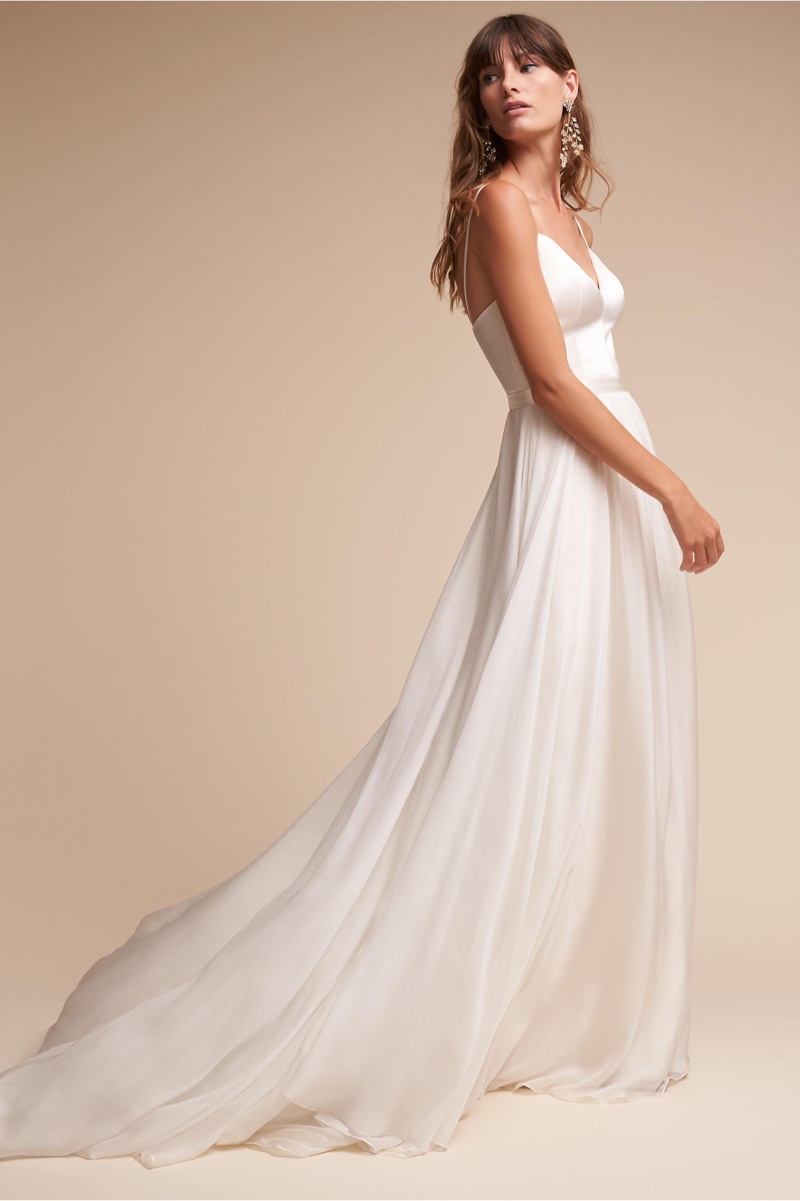 Amazing Satins
A dreamy material for your wedding gown is satin. The fabric became well-known for its lustrous sheen and typically has a dull back. Satin comes in a different number of weights, making it perfect for an airy, lightweight dress or dramatic ballgown. From charmeuse satin to double-faced satin, find the perfect fabric for a silhouette that will flatter. Column gowns would be great in a jacquard satin while charmeuse fits for a more languid silhouette. This versatile material is perfect for a wedding dress.
Now that you have found out more about fabrics, and their pros and cons, which material will you choose for your wedding day? Will it be Chantilly lace, satin, chiffon or silk crepe de chine? Remember that a wedding is a once in a lifetime event, so you should put as much thought into your dress's fabric as the cake or flowers.