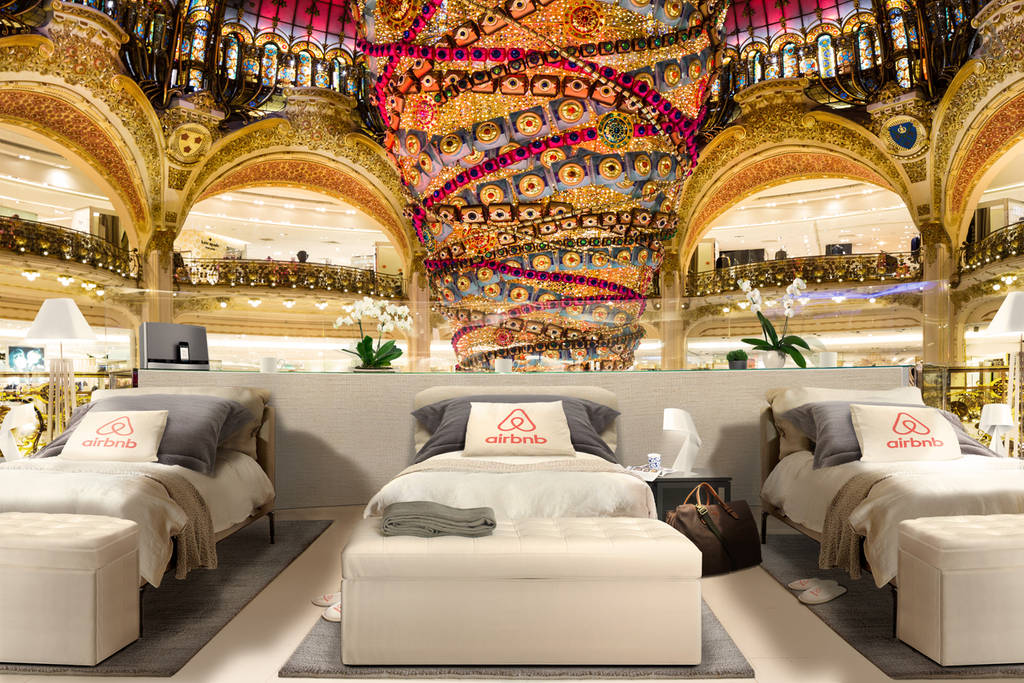 Known as one of the world's most famous and largest department stores, Paris' Galeries Lafayette is opening up its doors to six lucky fashion lovers on January 6th. The competition hosted by Airbnb ties into their "#NightAt" campaign where fans can stay at some unique spots around the glob. Galeries Lafayette opened in 1907, and boasts of some top brands including Alexander Wang, Calvin Klein and Lacoste. Winners of the competition will be able to stay in the store before one of their biggest sales starts on January 7th.
So what can winners expect? Travel to Paris (with a couple of extra days accommodation). A gift voucher worth €200, a luxe dinner and breakfast. And oh, you will also get a personal shopper to help you find the looks of your dreams.
How to Enter
How can you enter to win this fabulous prize? Visit the Galeries Lafayette page on Airbnb, click on Contact Host to enter and choose a date and tell Airbnb why you should win at 100 words maximum. Maybe you can talk about your awesome personal style or how you would make your mark on Paris. Just make sure to enter before midnight on December 29th on Airbnb for your chance.