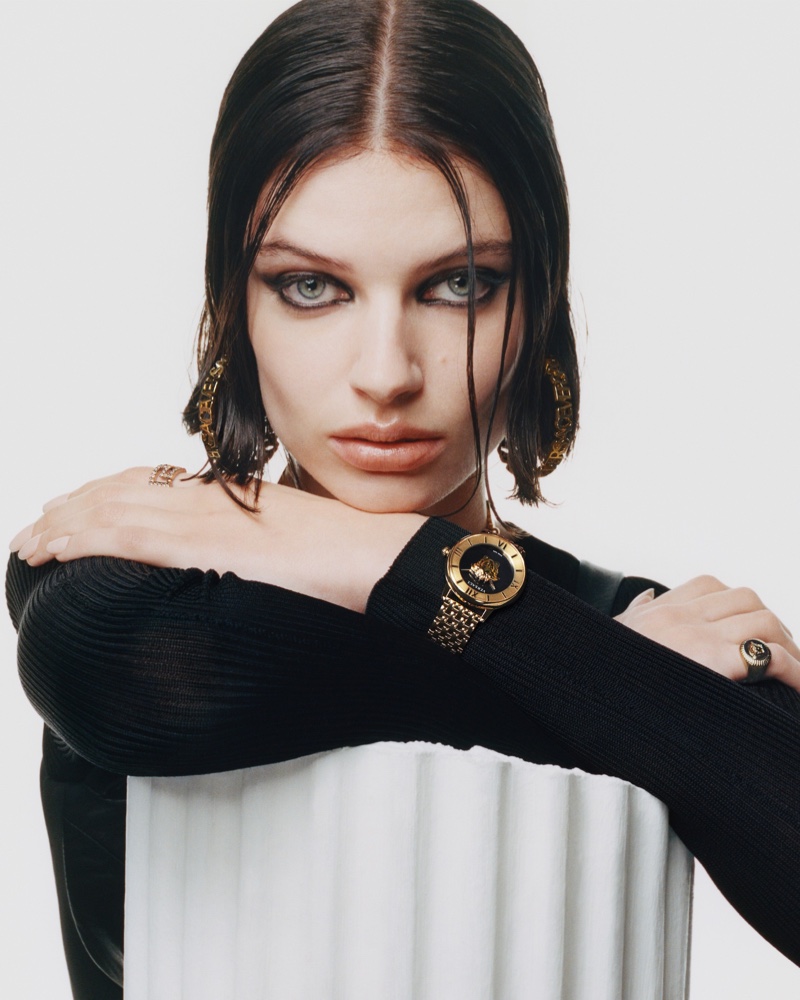 Versace Watches draws influence from mythology as well as classical iconography for its spring-summer 2022 campaign. Studio portraits of models Mila Van Eeten and Victor Vuokko are dressed in the latest season's looks.
Versace Watches Spring/Summer 2022 Campaign
For one image, Mila proudly displays the La Medusa watch, which features a three-dimensional gold Medusa on the face of the watch and a black bracelet to complete the look. Her outfit gets accessorized with rings and hoop earrings that bear the Italian brand's name.
Related: Emily Ratajkowski Strikes a Pose With Versace La Medusa Mini Bag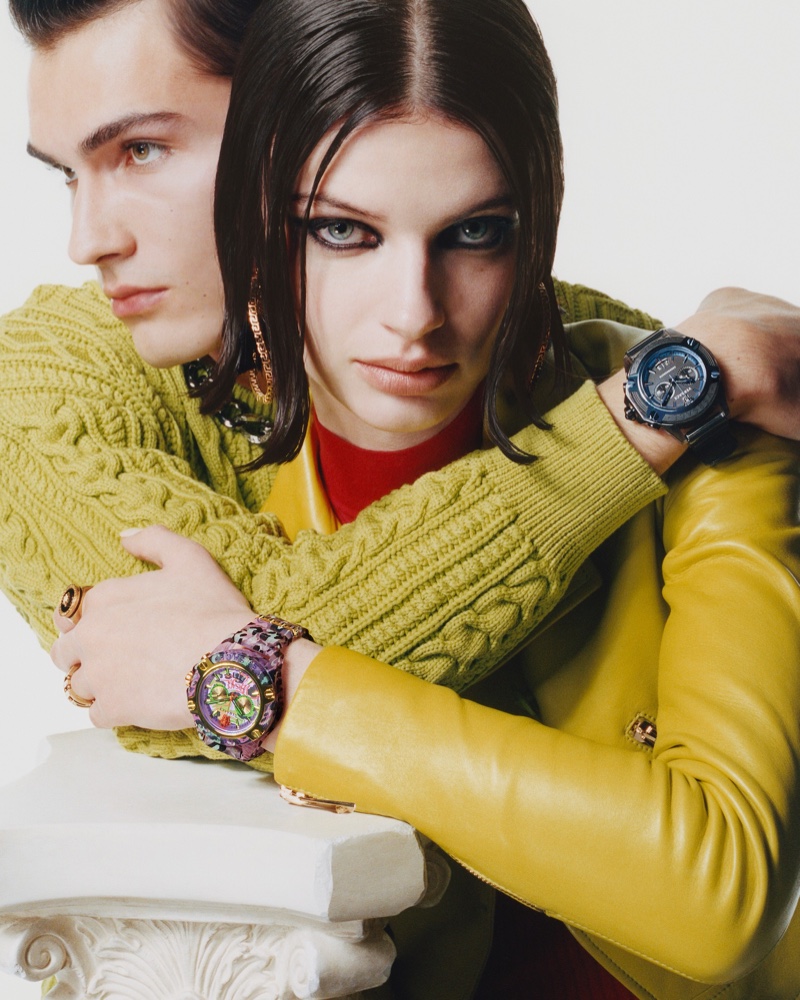 In another photo, Mila and Victor are seen embracing while wearing the Icon Active watch, dressed in chartreuse green apparel. Mila also appears in a short film where the sound of a ticking watch permeates with flashes of statues.
Placed atop columns and plinths, the new season watches are elevated to the timeless allure of antiquity, whilst remaining undeniably contemporary in the sleek and sensual campaign imagery. The futurism of the trend-focused Icon Active watches is enhanced within the mythological context, as the plays of transparency and color, material and camouflage pattern, are brought into focus.

Versace