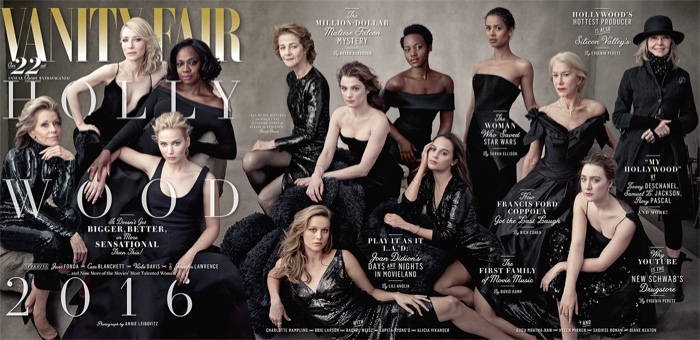 The 2016 Hollywood issue of Vanity Fair taps an all-star cast of twelve leading actresses dressed in all black. Jane Fonda, Cate Blanchett, Viola Davis and Jennifer Lawrence land the outside cover. The first fold-out cover stars Charlotte Rampling, Brie Larson, Rachel Weisz, Lupita Nyong'o and Alicia Vikander. And the third section includes Gugu Mbatha-Raw, Helen Mirren, Saoirse Ronan and Diane Keaton. Annie Leibovitz photographed the actresses with styling by Jessica Diehl. The Hollywood issue of Vanity Fair hits newsstands on February 9th.
Vanity Fair Hollywood 2016 Hollywood Issue Cover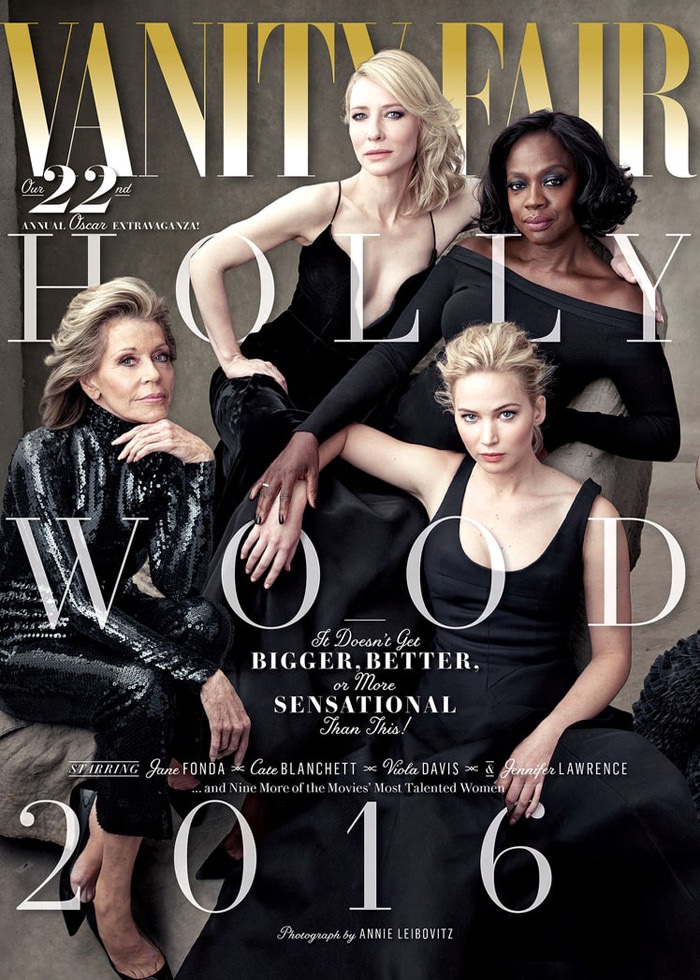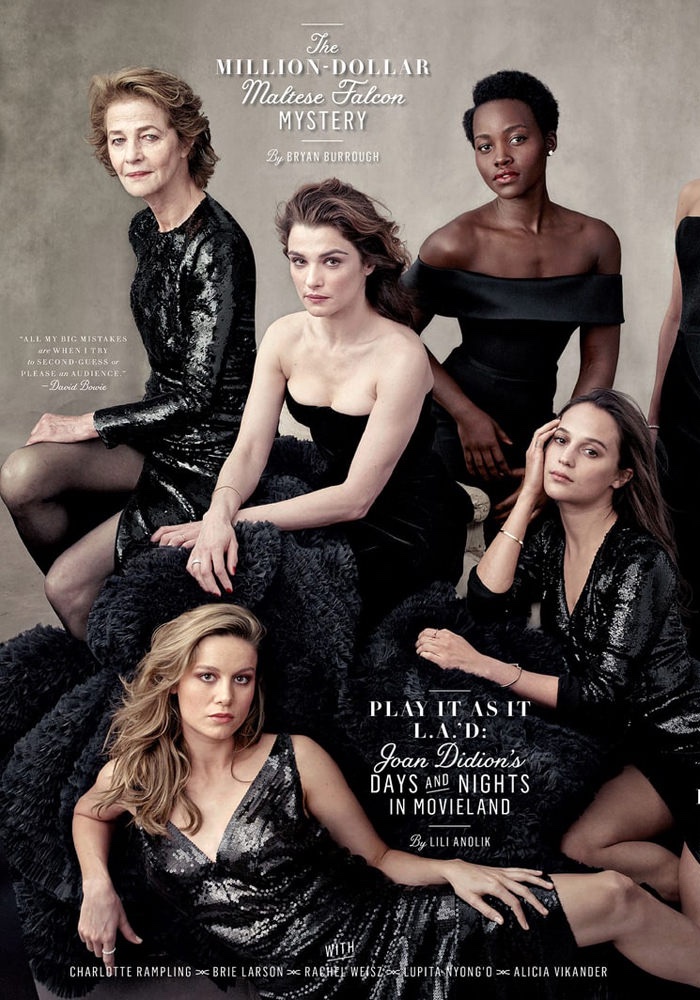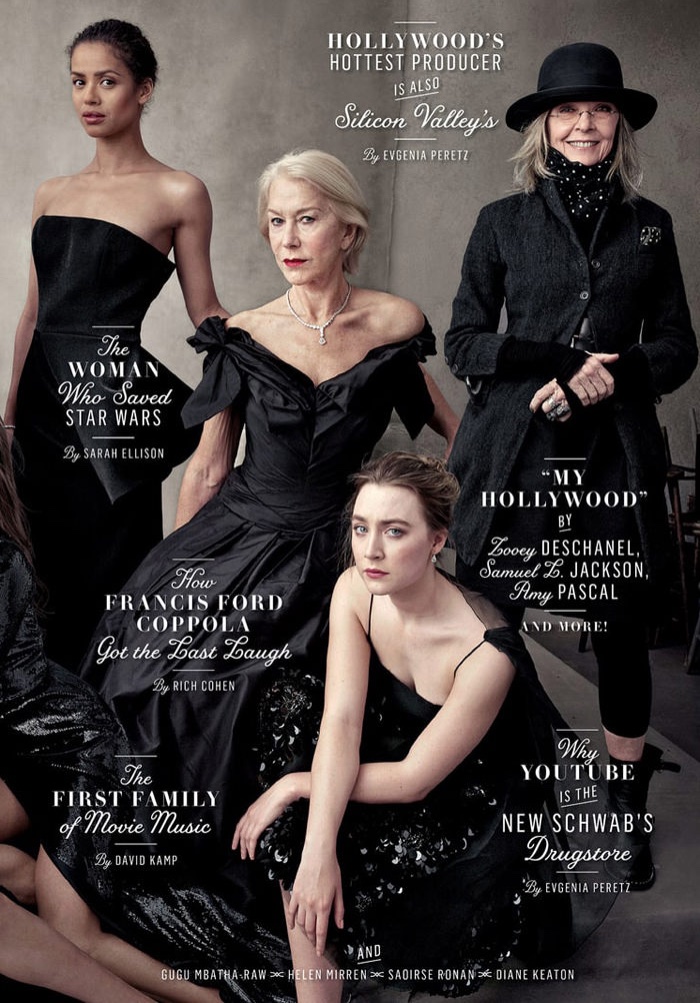 Actresses at the 2016 SAG Awards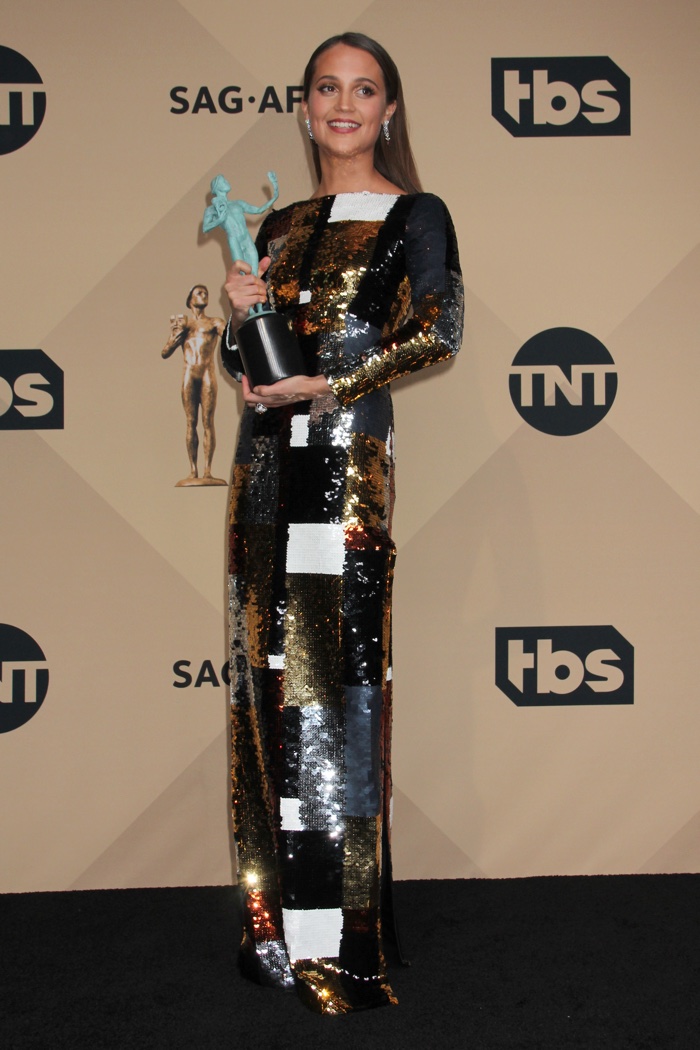 Held on January 30th in Los Angeles, California, the SAG aka the Screen Actor Guild Awards were attended by the top talent in Hollywood. Vanity fair cover stars Alicia Vikander, Viola Davis, Saoirse Ronan and Brie Larson attended the ceremony. Alicia won Best Supporting Actress in a film for her role in 'The Danish Girl', Brie won for Best Actress in a film for 'Room' and Viola won Best Actress in a Television Series for 'How to Get Away with Murder'.