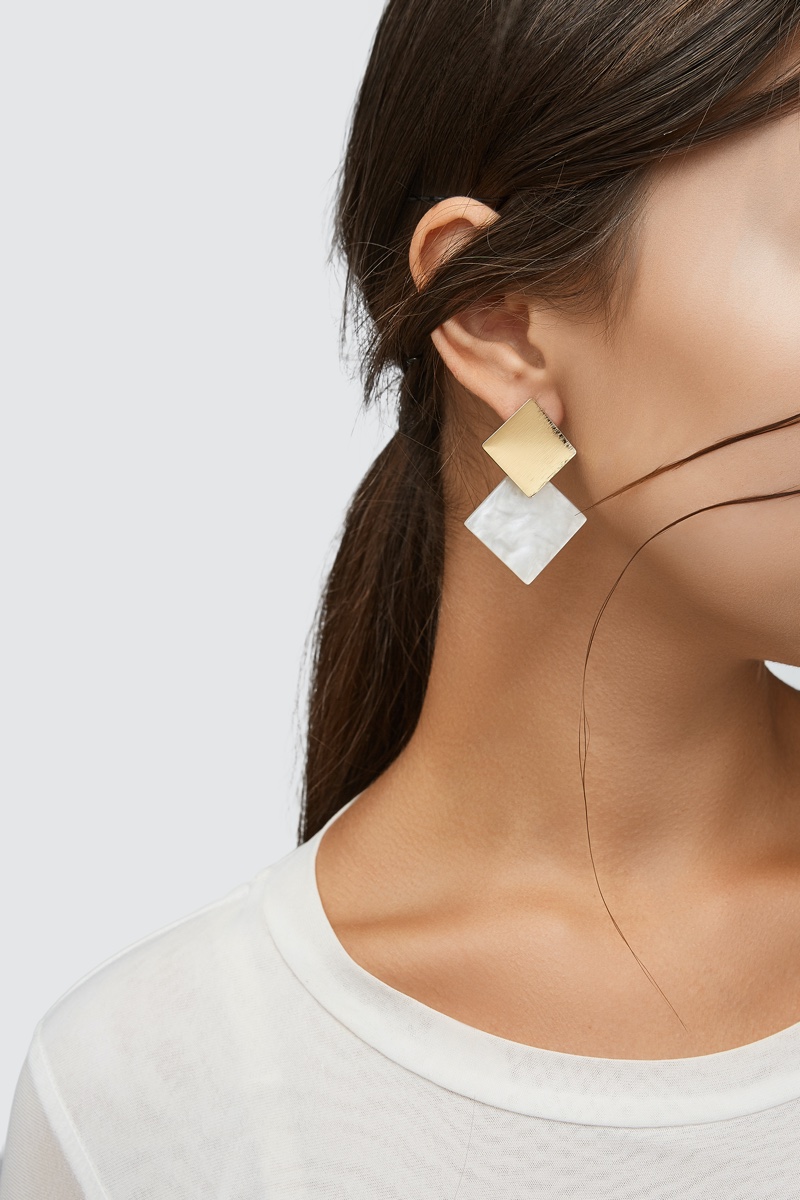 Jewelry has been a beloved adornment for centuries, worn by individuals to express their unique style, enhance their beauty, or symbolize their status.
As the world evolves, so do unique jewelry designs, with new trends emerging each year. From minimalist chic to bold statement pieces, the world of jewelry offers endless possibilities for self-expression.
In recent years, designers have been pushing the boundaries of traditional jewelry, experimenting with unconventional materials, shapes, and styles.
Today, we'll explore some of the most exciting and innovative unique jewelry designs that are taking the fashion world by storm in 2023.
Geometric Jewelry
Geometric jewelry is a popular contemporary fashion trend emphasizing clear lines, shapes, and angles. These designs typically feature geometric shapes like circles, triangles, or squares. You can also get a combination of these shapes rendered in acrylic, urethane, or metal materials.
Geometric jewelry has increased in popularity due to its unique and striking patterns, which can instantly add a contemporary accent to any ensemble. It's no secret that geometric jewelry is the trend among the fashion class; the catwalk and the pages of fashion publications are rife with examples of this trend.
In addition to being a fashionable option for special occasions, many individuals now wear geometric jewelry daily.
Chic Choker Jewelry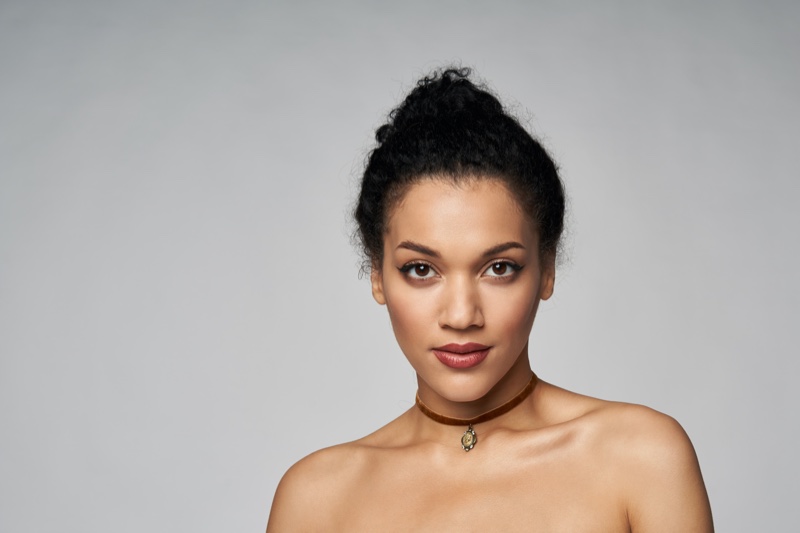 Even though chokers have been around for centuries, they have greatly revived the jewelry industry lately. They have risen in prominence from their initial appeal among celebrities and style icons to the general public. Their cultural and historical importance is substantial; ancient Egyptians and American Indians wore them to display social rank or religious beliefs.
Chokers are necklaces that sit snugly around the neck and come in various materials and styles, from velvet and leather to metal and beaded patterns.
Chokers' widespread appeal stems from the edgy and stylish edge they lend to any ensemble. They are available in many designs to accommodate individual tastes and are appropriate for daily and formal use.
Chokers are versatile accessories that can also be worn on their own to make a bold statement or stacked to create a more complex and fashionable appearance.
Arm Cuffs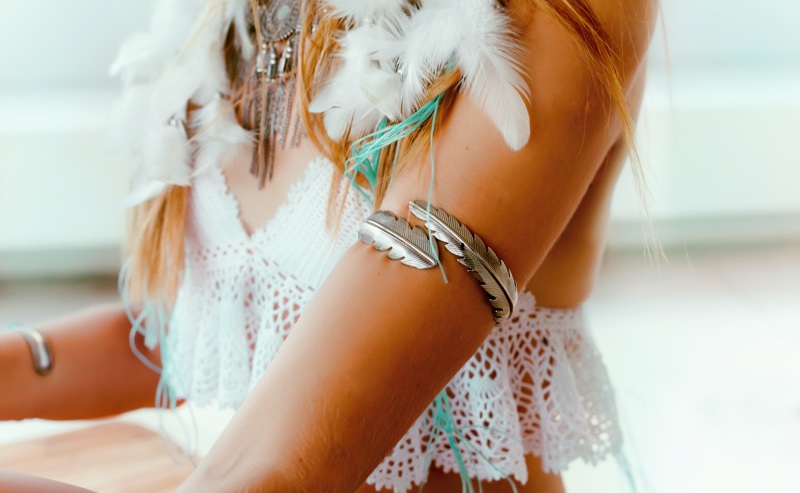 Arm cuffs are reappearing in the jewelry displayed this season by clasping their way in. This year has seen an increase in the popularity of wearing ornaments around the biceps. Exceptional jewelry pieces, such as snake cuffs, dome cuffs, and chain-link bracelets, are helping to bring attention to this fashion trend.
Arm cuffs have multiple applications and can be worn in several ways. They are versatile enough to be worn with casual and formal outfits and may even be layered with other bracelets to create a more complex appearance. They come in many shapes, sizes, and designs, enabling you to customize them to provide a snug and comfortable fit on your arm.
Rings with a Twisted Design
Rings with twisted designs are a unique trend in the jewelry industry. These rings are characterized by their twisted or coiled design, which can add a sense of movement and dimension to an otherwise plain ring. The twisted design can be subtle or bold, depending on the wearer's preference and the ring's design.
Many twisted pattern rings are available across markets, each being special and one-of-a-kind. Handcrafted rings place particular importance on details and can be modified to suit the style and choice of the person wearing them.
These rings may be worn as wedding bands or engagement rings. They are often crafted out of gold or platinum due to the sturdiness and elegance of these materials.
Plain Stud Earrings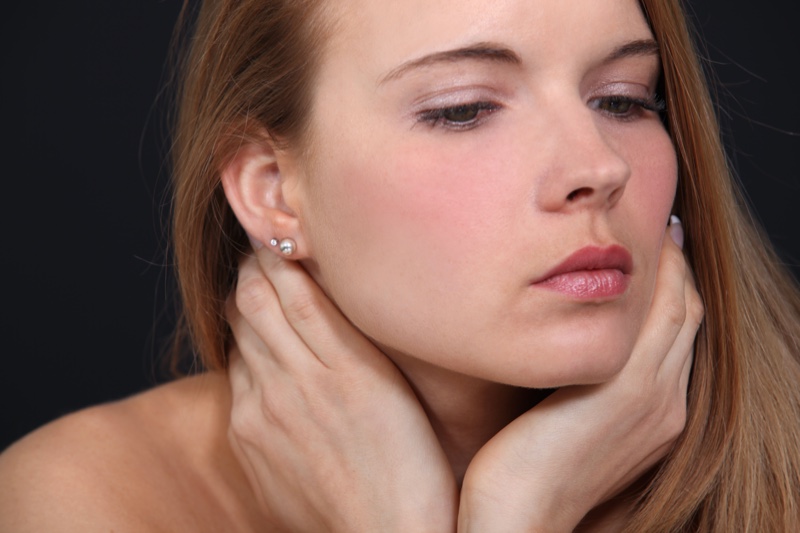 A pair of simple stud earrings will never go out of style. You can find them in various materials, sizes, and forms. They are simple, beautiful, and flexible, suitable to be worn with anything without stealing the show from other accessories. Those who value simplicity will find them to be an excellent option.
Since they do not dangle or move about like other earrings, studs are more comfortable. In addition, they can best suit people with earlobes that are often irritated by heavier earrings because of their low weight and lack of strain.
Given their straightforward style and the simplicity of the materials they are made from, plain stud earrings are less expensive than other earring styles. Hence, they're perfect for expanding their jewelry collection without breaking the bank.
Final Words
The world of unique jewelry designs continues to evolve with innovative and exciting pieces in 2023. Geometric jewelry, chic chokers, arm cuffs, rings with twisted designs, and plain earrings are among the popular trends this year. 
These unique accessories offer endless possibilities for self-expression, allowing individuals to showcase their style and make a bold statement. Whether it's minimalist elegance or bold and intricate designs, jewelry remains a beloved adornment that enhances beauty and reflects personal taste.