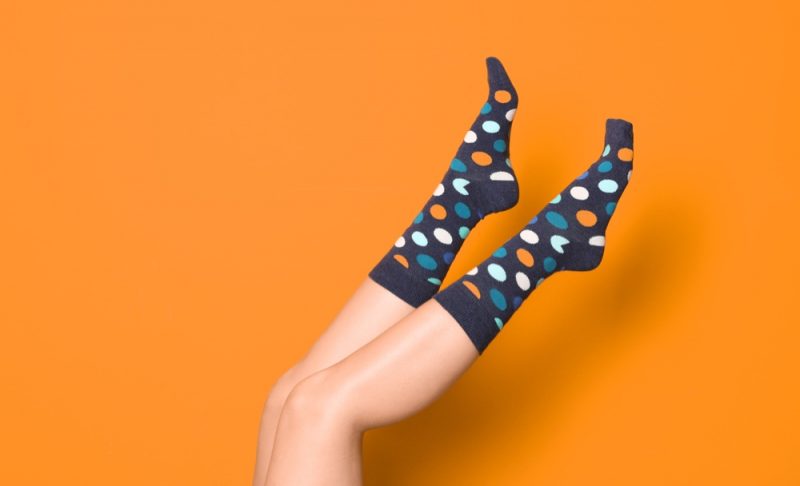 When it comes to styling the perfect outfit, attention to detail is a must. While most of us worry about finding the perfect shirt or the right-fitting dress, we often forget that to make an outfit stand out; you need to nail all aspects of your attire.
In this case, socks are those inconspicuous yet essential items of clothing that are often ignored yet make all the difference to your overall look. They aren't just functional pieces that keep your feet warm, comfortable, and protected, but they can also be a fashion statement if styled correctly. 
Finding the right socks to match your outfit can be challenging, mainly if you aren't used to paying attention to building your wardrobe around them. You need to find the perfect balance between comfort, confidence, and personal style for the ideal look.
You might not own a large variety of socks or know where to buy them, so signing up for a sock subscription is a great idea. By subscribing to a package, you get to build a stylish collection of socks each month while enjoying exclusive subscriber perks, a definite win-win.
Stay with us as we share our top tips on how to perfectly style and match your socks with your casual outfits. 
Look Beyond the Blacks & Whites
Typically many of us own a drawer full of plain black or white socks that we put on for just about any occasion. We suggest you leave your blacks and whites at the gym and explore the world of colors and patterns. While it is easy to stick to safe choices, your clothes are an outlet to let your personality shine, so go for stylish options that help bring out your flair.
If you want to play it safe, there are plenty of color options available for neutral shades like gray and earthier tones like beige, brown, and taupe. While these may not be the most stand-out color options, they look sharper than a plain white or black pair.
For women, a pair of colored socks can bring personality to your entire wardrobe. We suggest adding striking pink socks to a black-and-white striped dress to spice up the whole look. If you are wearing jeans, roll the cuffs to show off your bright-colored socks.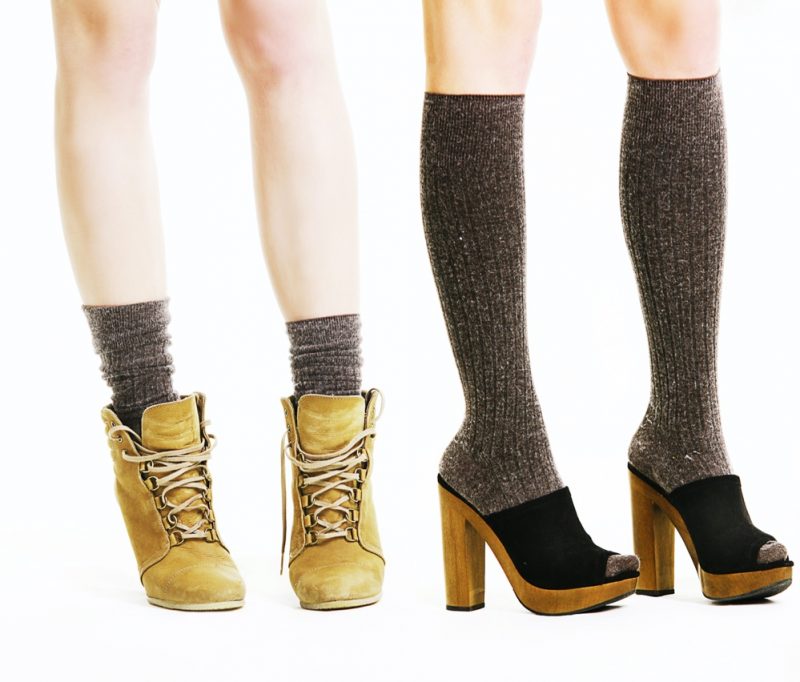 Avoid Matching Socks with Your Shoes 
If you are confused about what color socks to wear with your outfit, a general rule to remember is that you should not try to match your socks with the color of your shoes. While it is okay to wear dark-toned socks with dark shoes, the idea is to try and match your socks with other parts of your outfit for a more put-together look.
For a simple yet classic look, you can match your socks to your pants or go for a shade darker than the pants. Otherwise, the key is to create the perfect contrast between your shoes and the socks you wear so that there is a clear distinction between where your shoe ends and where your socks begin. Be it solids or patterned custom socks, choosing the right color contrast will take your style game up.
Bring Out the Funk 
Flip through a fashion magazine or simply scroll through your Instagram feed, and you will find that funky socks are all the rage nowadays. Bright and jazzy patterns in cheerful colors are the perfect way to bring joy to any everyday outfit and inject your unique taste into your attire.
A pair of bold and brightly patterned socks matched with simple jeans and a T-shirt can liven up the whole look to make it appear curated and more detailed. If you are going for statement socks, it is best to keep your overall outfit neutral so that well-deserved attention remains at your feet. Style them with a comfortable pair of sandals for a fashionable and sporty look that will show off your fun side to the fullest.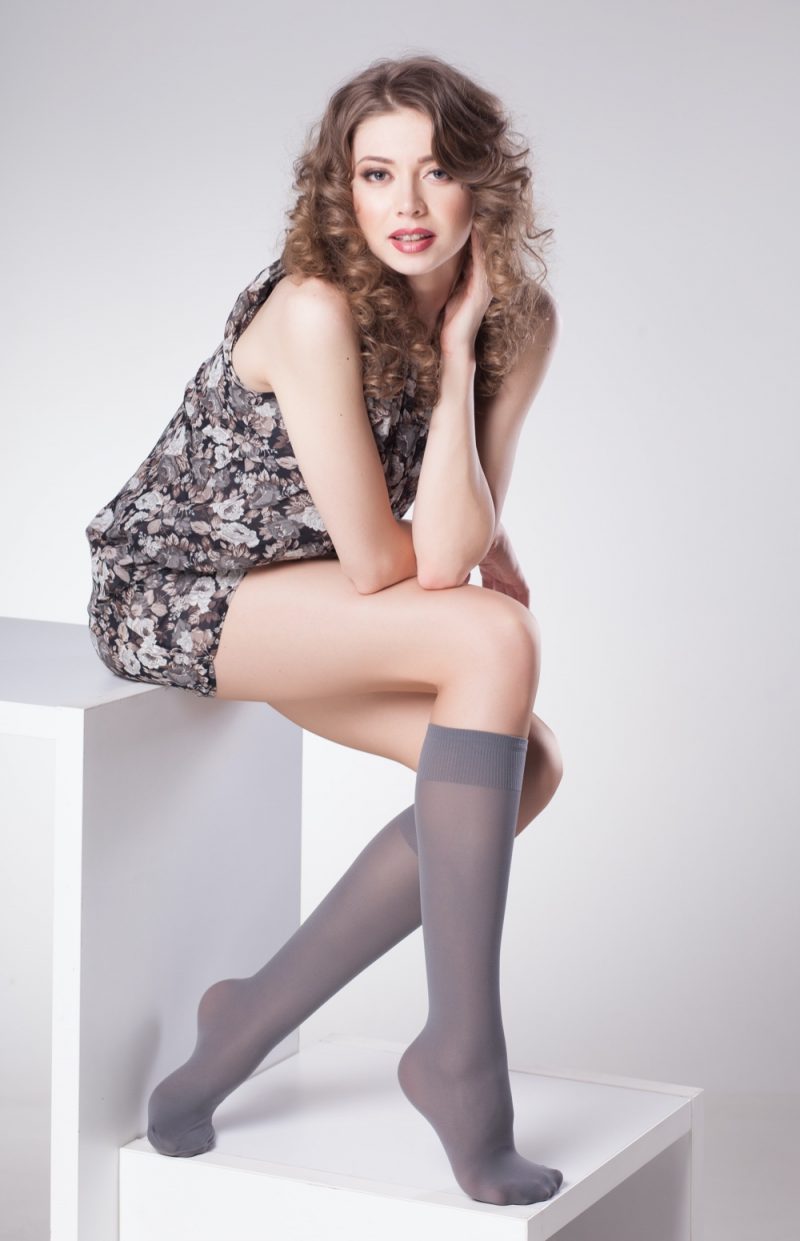 Pay Attention to the Length of the Socks 
While understanding color, pattern, and texture is essential for styling socks, you need to know how to pair your outfit with the right length of socks as well. Let's talk about some popular sock styles and how you can pair them with your ensemble.
No Show Socks 
Do not confuse these with ankle socks because they typically end at the ankle bone and are designed to be invisible. This makes them a perfect option if you need to protect your feet while making it appear as if you are not wearing socks. Low-cut or no-show socks are the ideal choice for sneakers, loafers, and boat shoes to give your casual outfit a clean, crisp look. 
Ankle Socks
These hit right at the ankle bone and are the perfect way to bring sophistication to a casual gym or everyday outfit. While they are an ideal match for sneakers, there are different ways to style them. Women looking for a jazzy look can wear sheer ankle-length socks with heels or flats.
Long Length Socks 
Knee-high or even calve-length socks are the perfect way to stay cozy and fashionable in the colder months. You can make a fashion statement by wearing bold and contrasting colored and patterned socks under a dress or long boots. They even look stylish paired with the right heels. 
Final Words
Socks are a piece of the puzzle that perfectly ties your outfit together and makes you stand out from the crowd in terms of style. This is why you must learn how to mix and match different colors, patterns, and textures to pair them with your clothes correctly.
Our guide's goal was to share our know-how on how to style your socks to look effortlessly chic every time you step out of the house. We hope it helps you achieve an on-point look.