Furry Creatures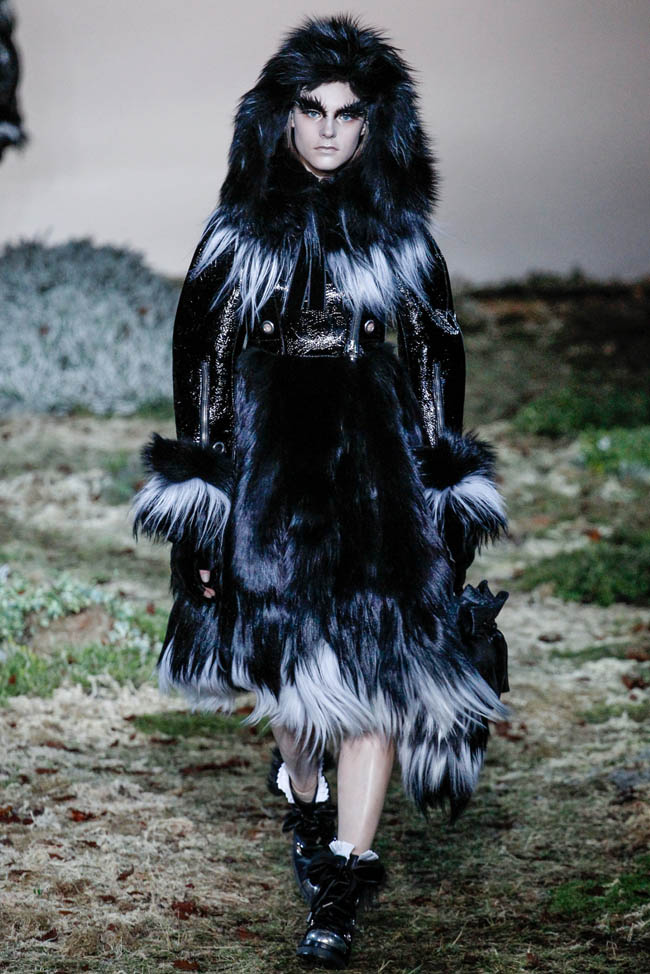 Over the past few years, it seemed as if more and more labels have been moving away from incorporating fur in their designs, but the fall 2014 show season proved that the controversial textile is back with a vengeance. More than just trimming, designers sent out coats in dramatic shapes that embraced the furry look. Alexander McQueen's fall runway show had a fairy tale theme which featured feral looks with shaggy coats complete with hoods.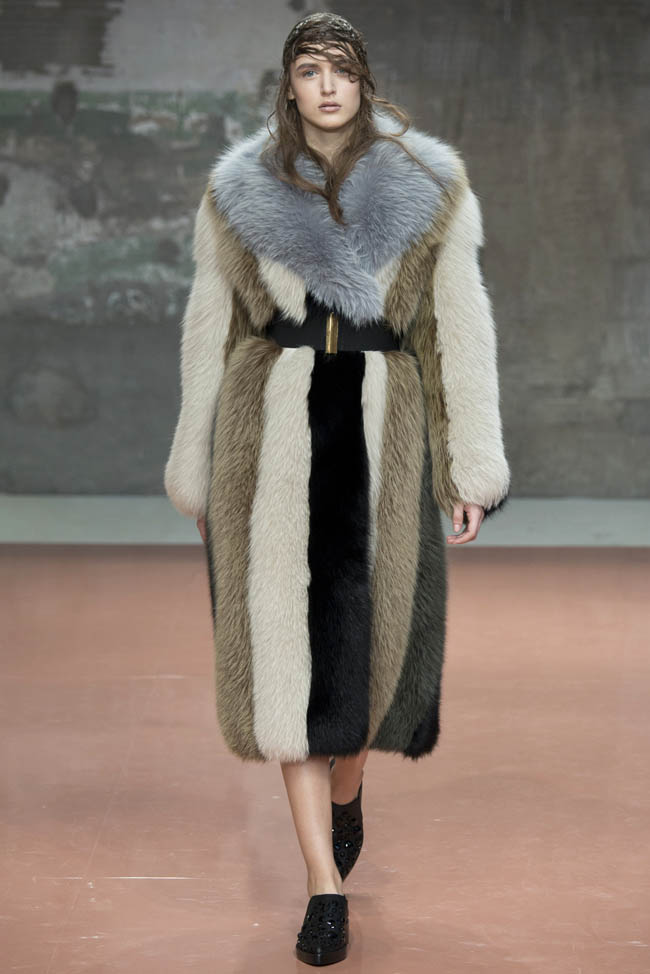 Furry Creatures–At Marni, Consuelo Castiglioni embraced nomadic themes with feathers, furs and long tunics. Using color-blocking, the Italian designer brought a new take to the luxe textile for the upcoming fall season.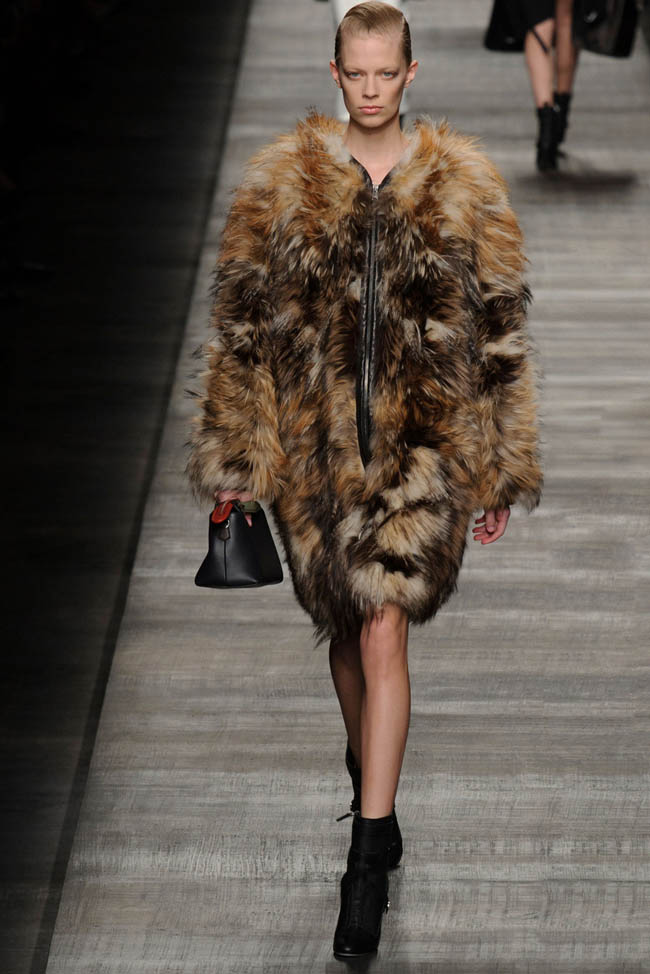 Furry Creatures–Despite the camera drones and Cara Delevingne competing for press at Fendi's fall runway show, the clothes had a story to tell too. Karl Lagerfeled juxtaposed a balance of strength and romance for the new season using the house's signature of fur and feminine details.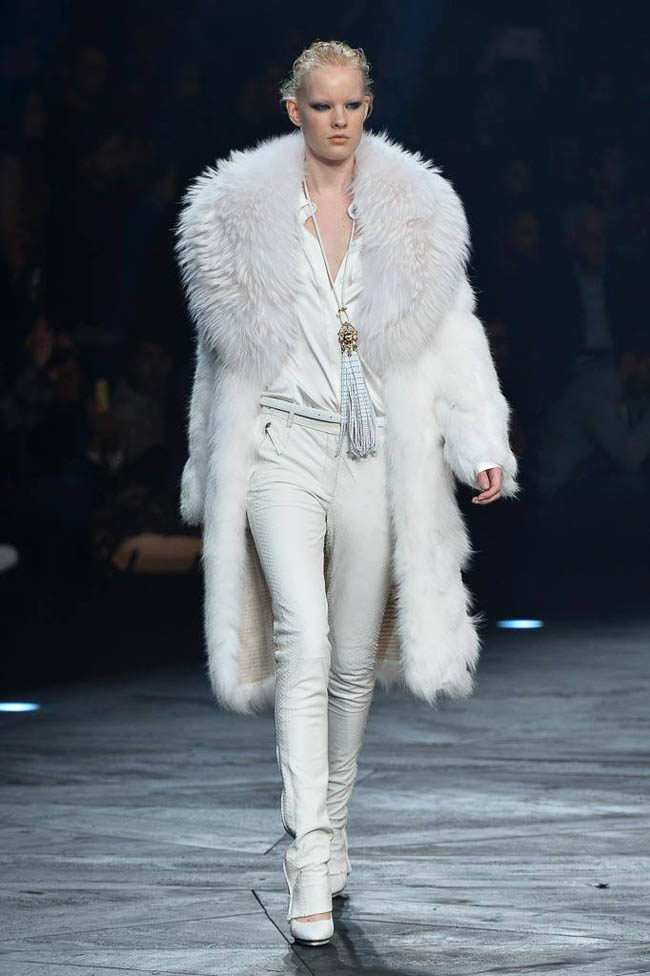 Furry Creatures–A rock and roll attitude was embraced by the Roberto Cavalli woman for the upcoming fall. Form-fitting pants paired with un-buttoned shirts and shaggy furs give the perfect fantasy look to the inner bohemian goddess in every woman.