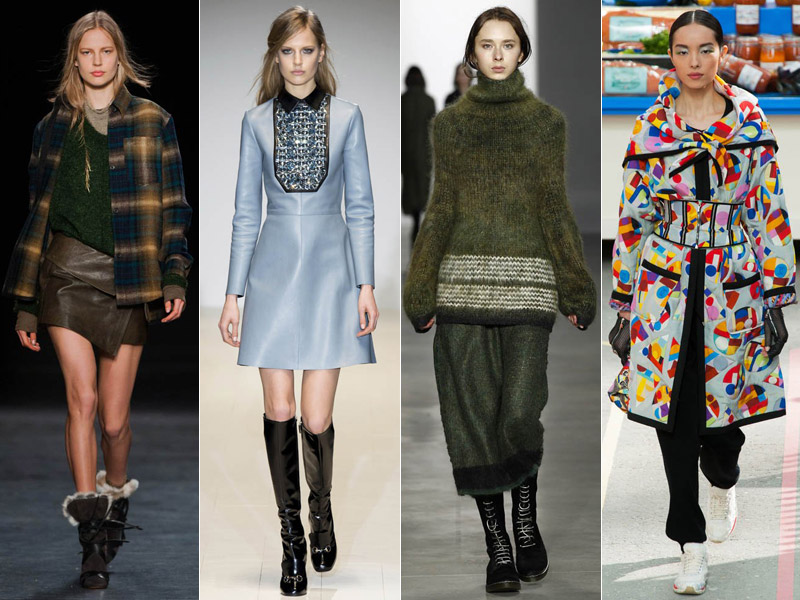 Top Fall 2014 Trends–With the last of the fall 2014 runway shows presented yesterday, now is as great of a time as ever to take a look back at some of the top trends of the season. Featuring labels such as Marc Jacobs, Miu Miu, Saint Laurent and Celine; check out our roundup of the top five trends from the autumn season below.
Luxe Sport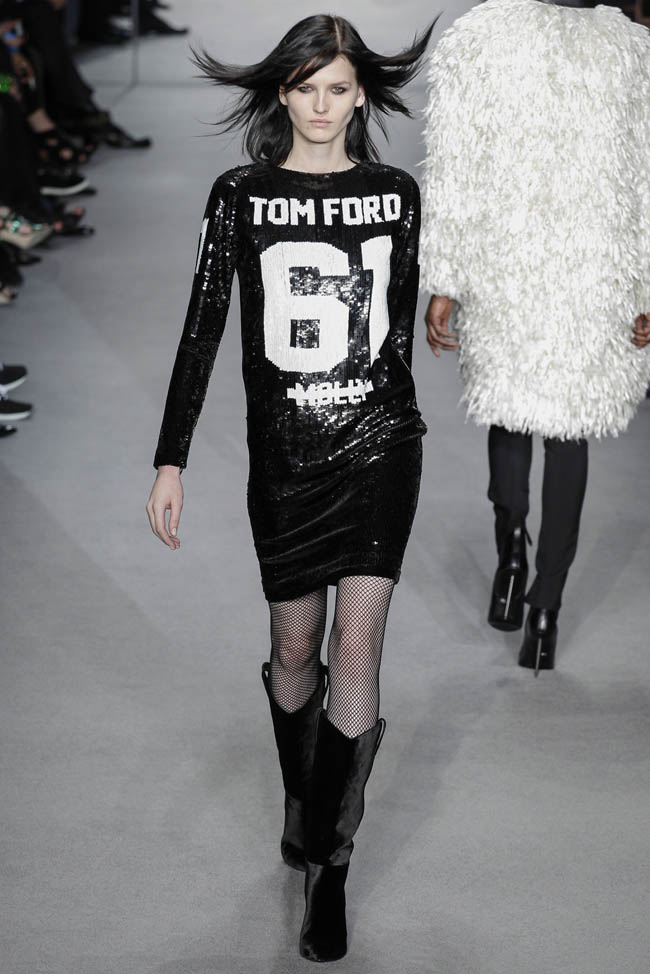 As street style begins to influence even luxury fashion houses, the runways are starting to show more athletic and wearable looks. But of course, labels are adding their own touch to this trend with sequins, tweed and even PVC. At Tom Ford, the designer showed off shiny football jersey inspired dresses with the number 61 (the year Ford was born) for his London Fashion Week presentation.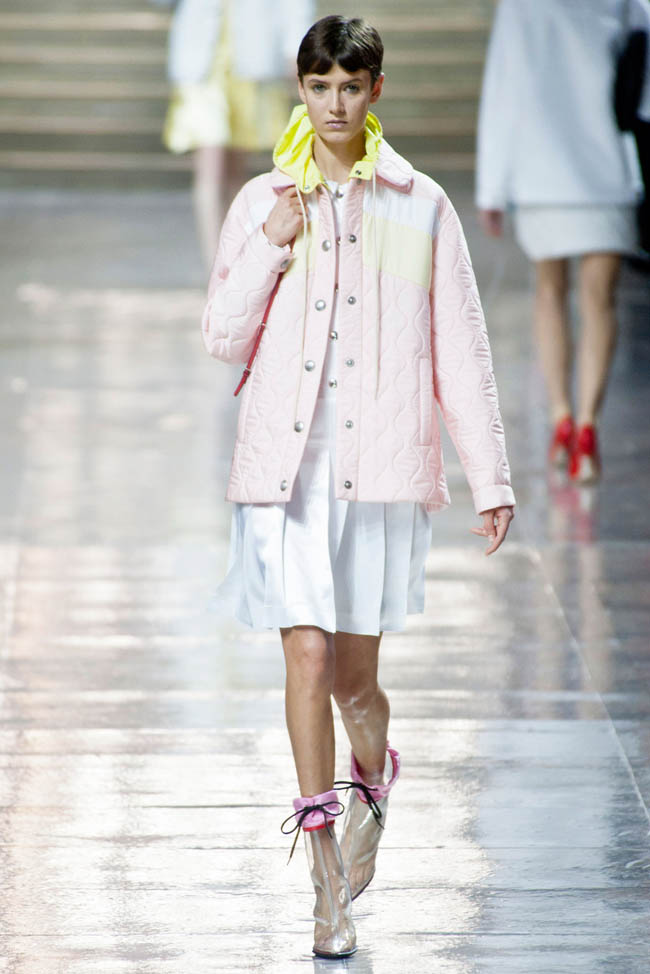 Luxe Sport–Miuccia Prada delivered sporty ski jackets and miniskirts in pretty pastels for Miu Miu's fall 2014 runway show. Balancing the need for wearability and a sense of femininity, the Miu Miu woman dons a peek-a-boo bra underneath her boxy outerwear.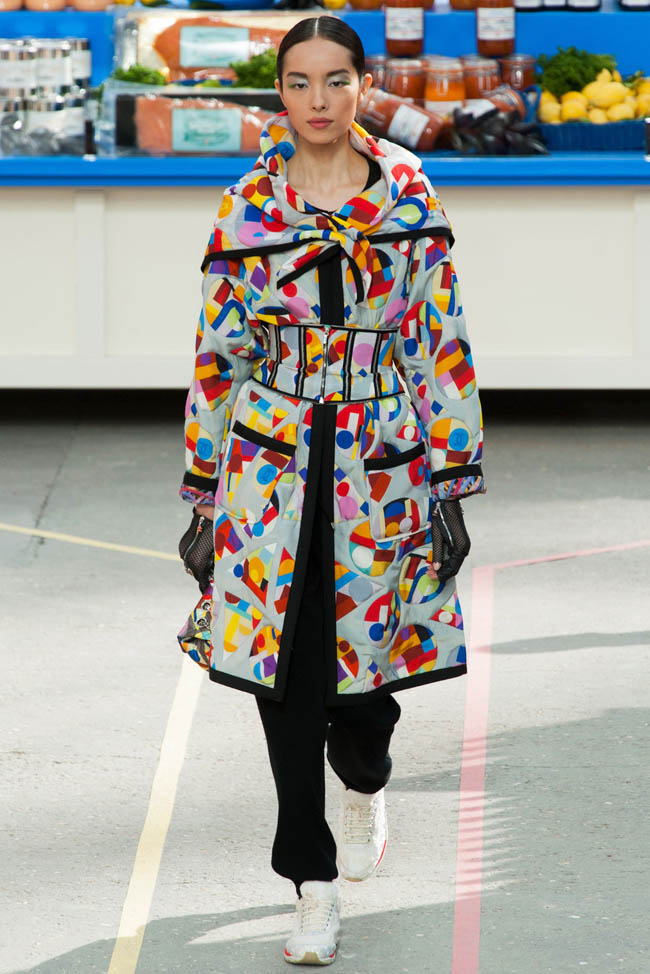 Luxe Sport–At Chanel's fall show, creative director Karl Lagerfeld set the fall show against a supermarket backdrop. Wearing sneakers, (yes, Chanel is now doing sneakers) baggy pants and a large overcoat the Chanel woman looks ready to shop for her produce in glamorous style.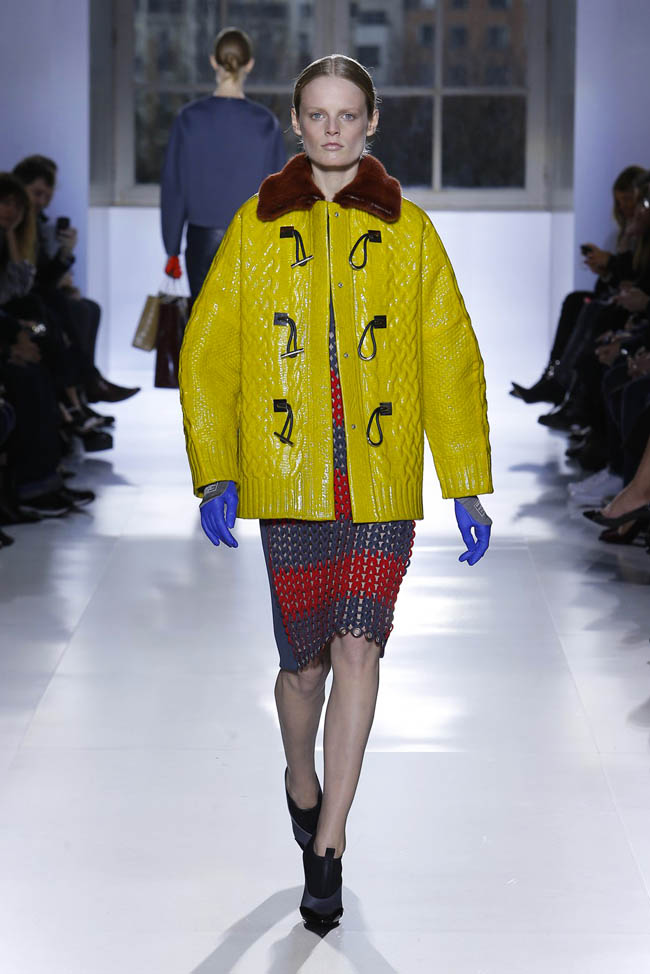 Luxe Sport–Alexander Wang infused his sporty attitude with Balenciaga's heritage of sculptural silhouettes. A fisherman's jacket served as a starting point for the fall collection along with stripes in bold colors.