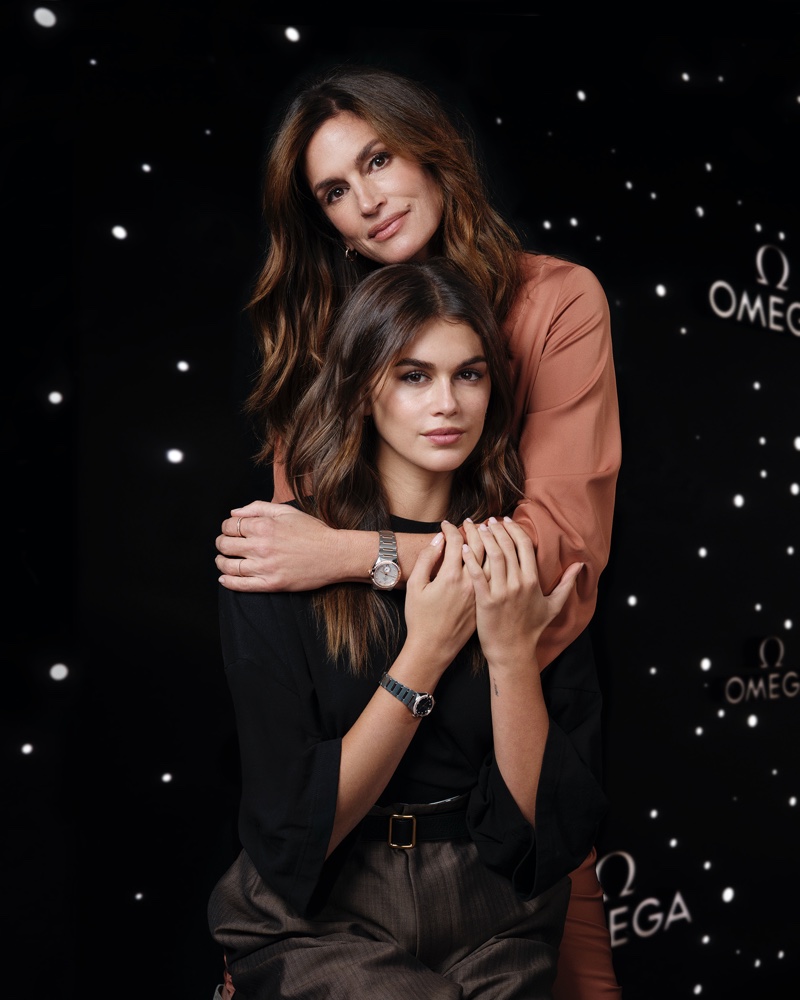 This week, New York's bustling fashion scene witnessed a momentous event as iconic supermodel Cindy Crawford and her daughter, Kaia Gerber, graced the Planet OMEGA exhibition.
The showcase, held at the Chelsea Factory, unfurled the rich tapestry of the brand's watchmaking legacy, with the two generations of OMEGA ambassadors adding to its splendor. This follows up the pair's appearance at the 2023 Casamigos Halloween party.
Planet OMEGA November 2023 Event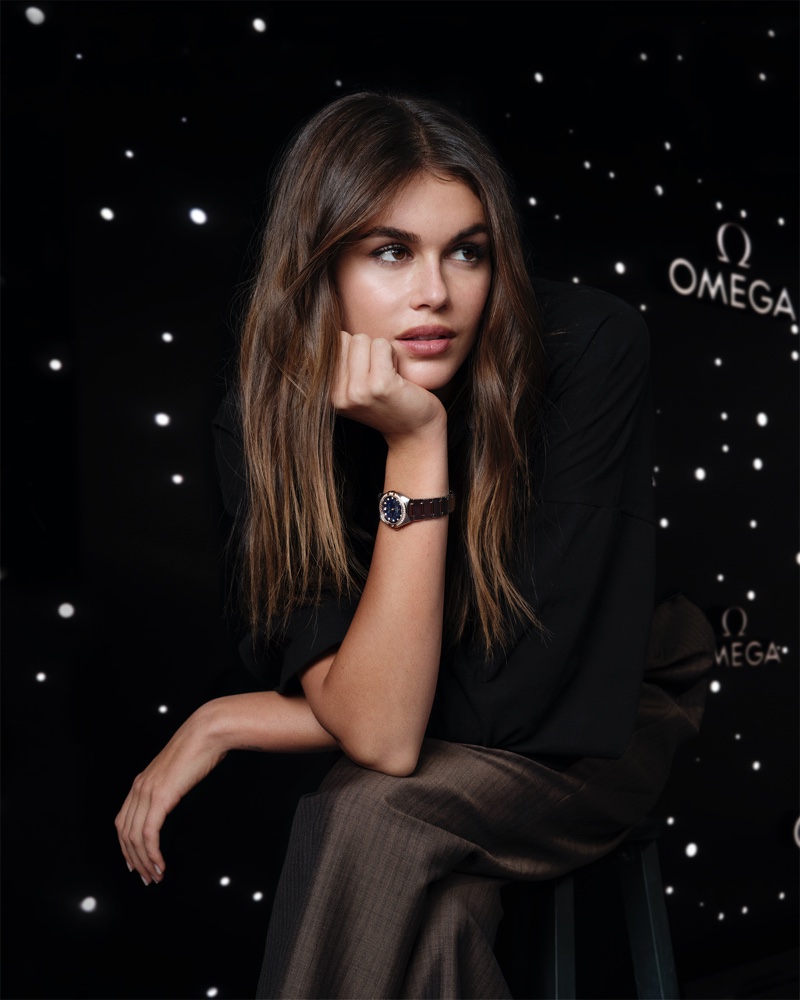 The exhibition, a vivid showcase of OMEGA's illustrious history, is open until November 19. It invites visitors to delve into a world where precision meets artistry, featuring six distinct areas focusing on Sport and Olympic Games, Space, Ocean, James Bond, Friends, and Precision.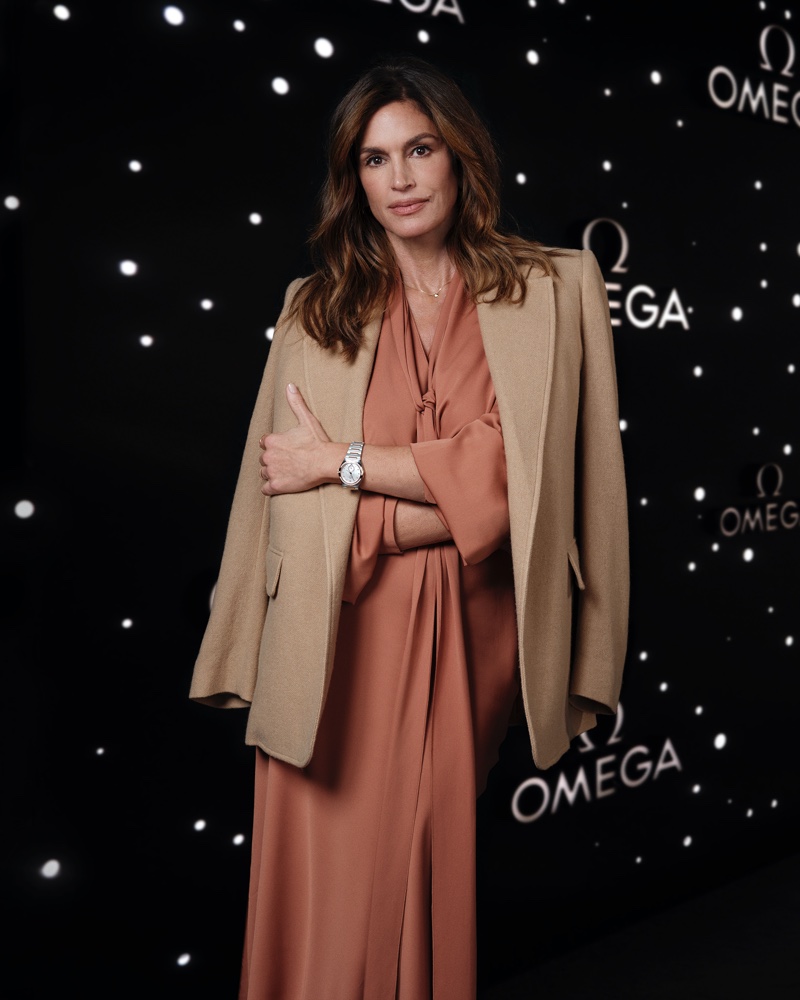 This immersive experience offers a glimpse into the brand's significant impact on various realms, from lunar expeditions to Olympic victories. During their visit, both Cindy and Kaia engaged in a panel discussion, sharing insights into their careers, their special bond with the watchmaker, and the concept of time while showcasing all-black outfits.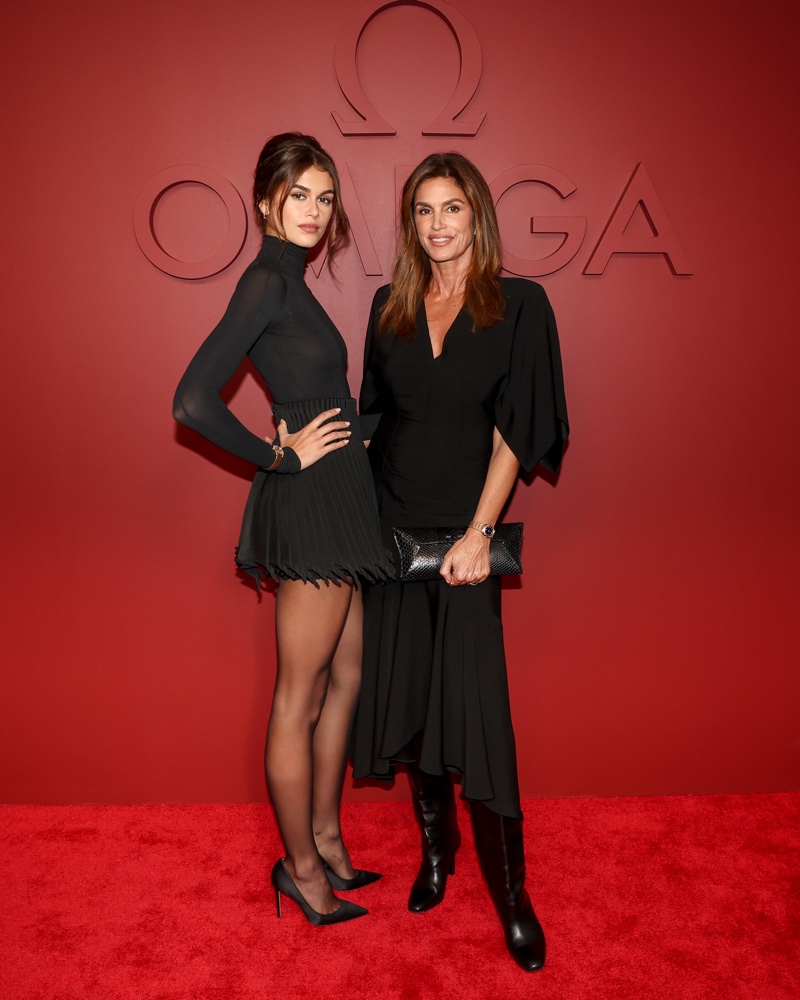 Cindy Crawford, the 90s supermodel synonymous with fashion and elegance, has been the cornerstone of OMEGA's image since 1995. Her journey with the brand spans almost three decades, marked by her presence in globally recognized advertising campaigns, especially for the Constellation collection.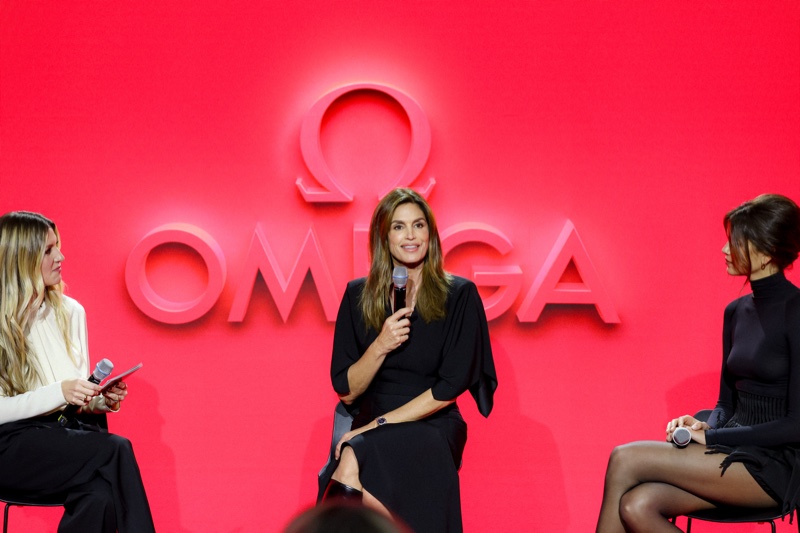 At the event, Cindy reflected, "I've been with OMEGA for almost 30 years. It's a brand I really value, and we've experienced so many different things together over the years. This exhibition is a great reminder of OMEGA's incredible journey. I feel quite proud that we've grown together, and always been able to support each other in our passions."
In 2017, Kaia Gerber, following her mother's illustrious path, joined the OMEGA family, bringing a fresh and youthful energy to the brand. Kaia shared, "I've always loved their quality and the expressive designs they create, but also the impact they've had outside of watchmaking, whether that's going to the moon or timing the Olympics. It's a joy to be part of this iconic brand."