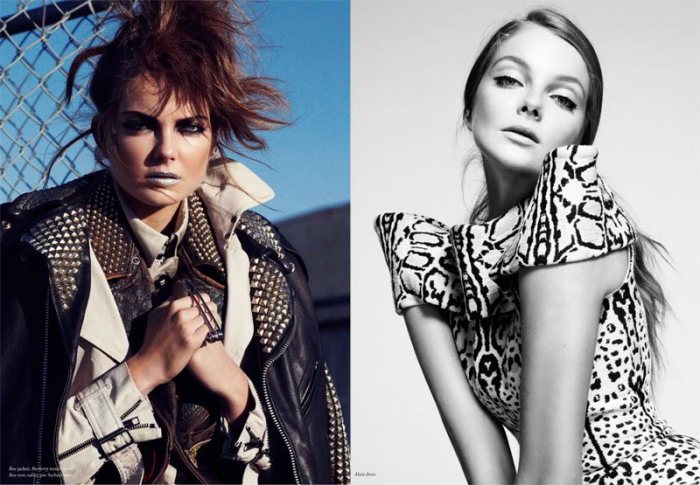 Dance's work for Russh #37, photo by Benny Horne
New York based stylist Stevie Dance first got her start as an intern for Australian publication RUSSH. Soon after that, she moved up the ranks to become fashion editor of the magazine. This summer Dance wrapped her last issue as editor and although her unique and evocative style will be missed at the publication, Dance shows no sign of slowing down as a stylist or creative consultant. Recently, FGR got a chance to ask her a few questions about her personal style, hobbies, music tastes and much more.
For my work and for me, it's about what I love. From a Lisa Bonet hair-do when I used to be a nut for The Cosby Show, to some t-shirt Courtney Love wore to memories from growing up in Connecticut and on the beach in Australia.
Where did you get your start?
I always thought I would be a writer–a film critic was the first dream. I studied cinematography and journalism at the University of Sydney. Just after graduating, I was handing in my first freelance article, to a small magazine that was just starting up in Australia. There was an open plan office. By some stroke of fate the Fashion Director yelled out just as I walked into the office "I wish I had a great assistant". That was RUSSH, eight years ago. I'm not sure how time has managed to roll on so fast.
I'll never forget knocking on doors for my first shoot in New York with a suitcase of clothes in one hand and the hope of a shoot in another.
The name Stevie–is it inspired by Stevie Nicks or is there another story behind it?
My parents love music. Fleetwood Mac was big deal to them.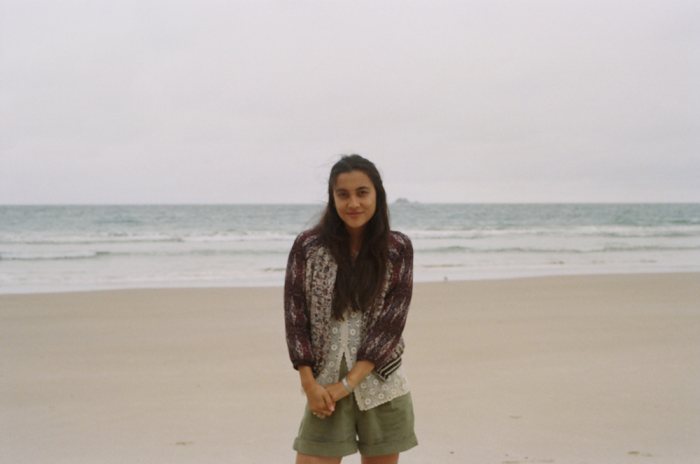 Photo of Dance on the beach
What do you like to do in your free time?
To be honest, because I work for myself, there is not much free time. I love music-The Zombies, Mississippi Blues, Guided by Voices, Sonic Youth, early Elvis, Grinder Man, Eno, My Bloody Valentine, The Them. They keep me company. My friends–I have to somehow persuade as many as I can, to come and work with me, in order to see them!
Living in New York means I bike ride whenever I can. Also I love good classic American road trips too, preferably through the desert. I just got back from Tennessee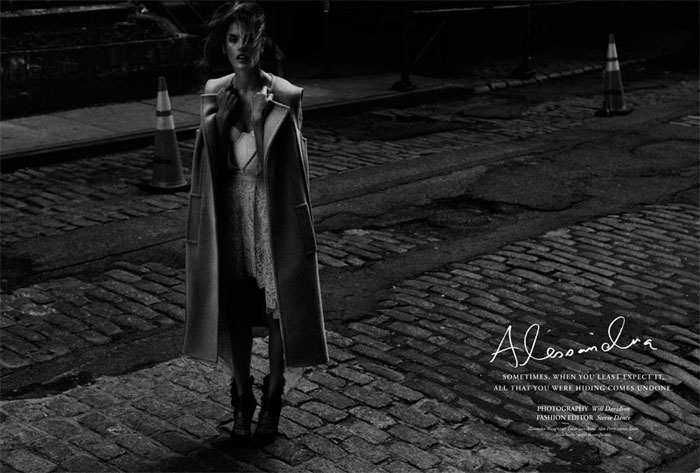 Dance's work for Russh #35, photo by Will Davidson
Looking at your portfolio, a lot of your work seems to be inspired such as the Alessandra Ambrosio shoot and Delfine Bafort shoot. Can you name some of your inspirations?
We love being able to tell a story. History, films, literature and art all play a huge part. I always wonder if the readers can see what is going on in our heads? The Ambrosio shoot was inspired by the wind, by this great scene of Diane Lane in a wind tunnel. Delfine's shoot was really an homage to an early nineties Madonna.
Besides styling, you have also gotten into photography. Could you ever see yourself making a career change?
I love pictures. I work as a stylist to be around creative people who are obsessed with photography. I have an old Nikon fm2 that I use but the photos are really used to just to activate my eyes and to remind myself how subjective it all is. I get to work with some really talented people.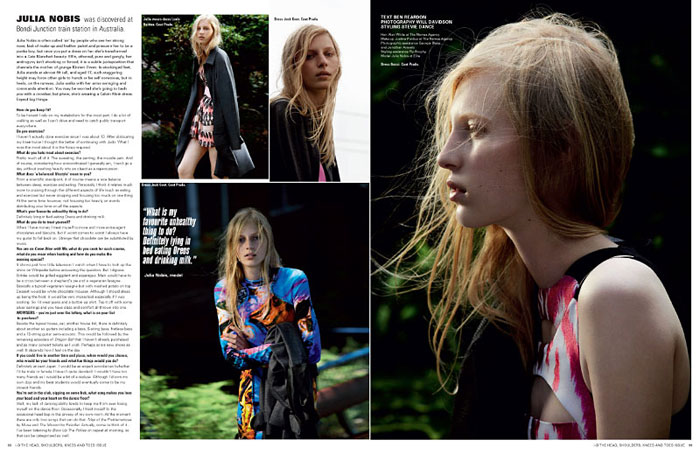 Dance's work for i-D, photo by Will Davidson
Styling is such an integral part of any great fashion shoot. Do you think it is the photographer or stylist who makes the shoot? Or is it a partnership?
It's always about the whole team dynamic and the collaboration process from me to the photographer, to your subject, to your assistant. It's about everyone and the energy.
Looking at your portfolio, you have a very cohesive and unique vision, how would you describe your aesthetic?
I like raw, arresting, active, beautiful, endearing, true, and sincere pictures and people
How do you do pulls for a shoot? Do you go to showrooms or do you go through look books for inspiration?
With the help of my lovely assistants and all the press teams, I cover both and the collections are a big resource.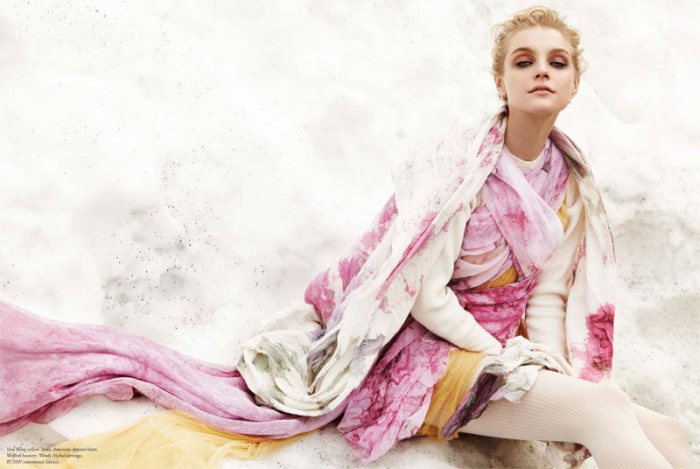 Dance's work for Russh #39, photo by Will Davidson
Would you say your work is influenced by your personal style or do you like to keep that separate?
Every style reference to me is just based on amalgamations of the popular culture that has impressed me as time passes. For my work and for me, it's about what I love. From a Lisa Bonet hair-do when I used to be a nut for The Cosby Show, to some t-shirt Courtney Love wore, to memories from growing up in Connecticut and on the beach in Australia.
Personally, I'm not into trends so much. More so about a story.
Any advice for aspiring stylists?
Shoot!
Can you tell us anything about any future projects?
I am writing a film…
What was the last album you listened to, and did you enjoy it?
A mix tape with The Kynds on it. It was epic.