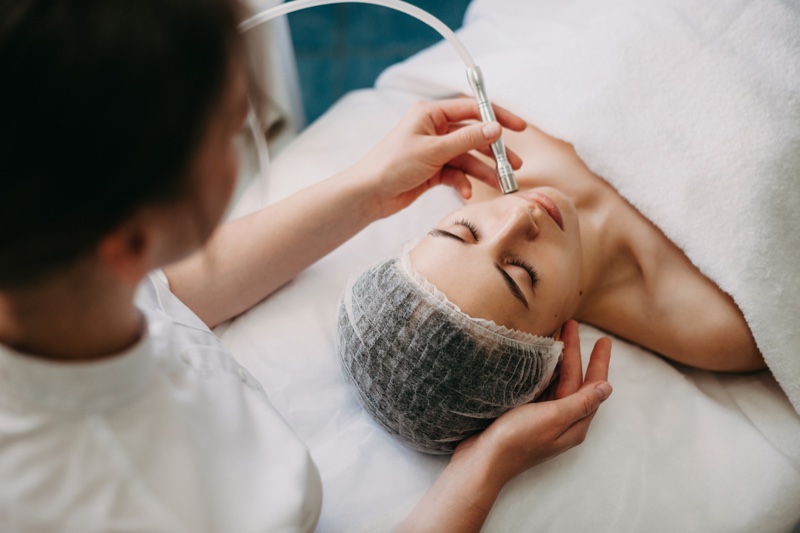 Finding the perfect skincare treatments and practicing healthy habits can be the most worthwhile investment you'll make in your life. The skin suffers the most from inherent and outside aging factors, making it one of the most important organs to care for.
But finding the best face mask or using the right serum doesn't always take care of all damages and imperfections. Many people with severe conditions are serious about getting treatment but are unwilling to go under the knife for a significant procedure.
Non-surgical cosmetic procedures are becoming more and more popular and for a good reason. They're minimally invasive, have little to no downtime, and can produce incredible results.
But it can be challenging to find the right treatments for your condition. Read on as we will explore two skincare treatments that work amazingly in tandem and offer many benefits for a range of conditions.
Microneedling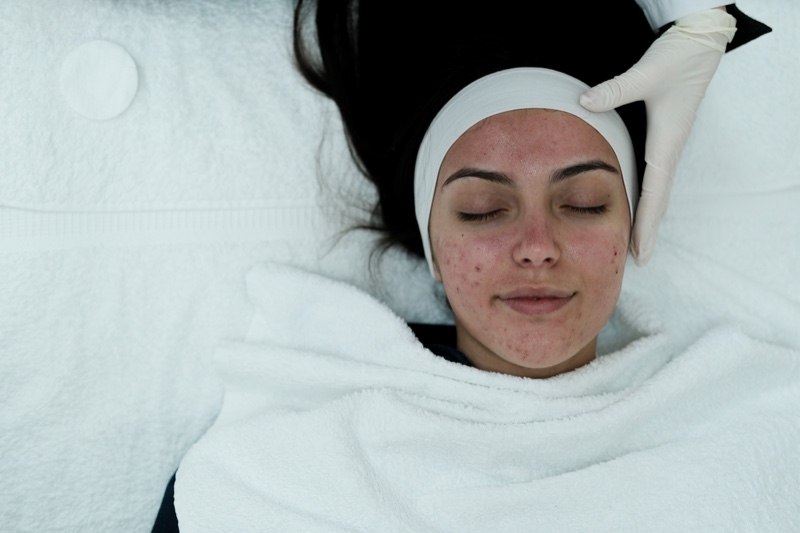 If you've struggled with acne scars, wrinkles, or sun damage, you've probably come across microneedling, a treatment that uses controlled micro-injuries to stimulate your skin's natural healing process. This procedure also stimulates extra collagen production, which can help heal scars and reduce signs of aging.
Microneedling is great for addressing many skin concerns like acne scars, dark spots, and large pores. It's quick, effective, and can be performed on almost anyone.
It's also a remarkably easy procedure requiring only a few days of downtime. For remedies, you should not need anything other than a little soothing ointment for any redness or irritation and sunscreen for UV protection.
Platelet-Rich Plasma (PRP)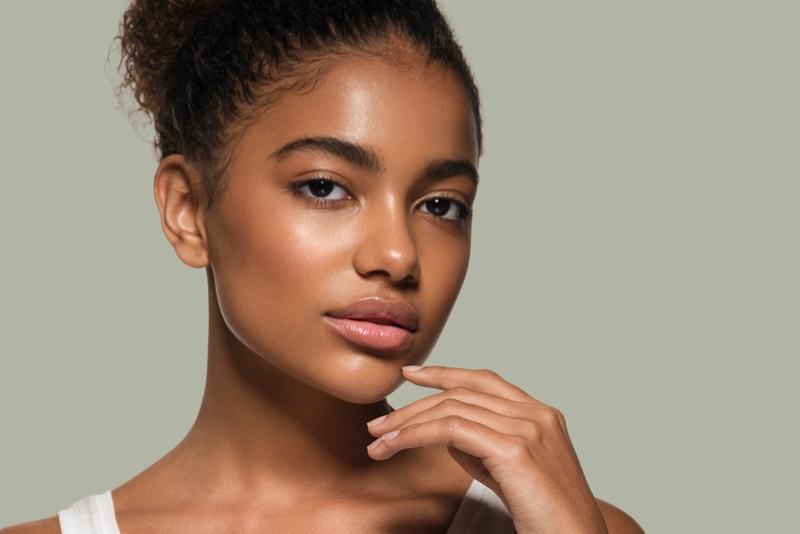 If you're new to the world of cosmetics and skincare, you may have yet to hear of this treatment. Platelet-rich plasma is an autologous treatment that uses blood components from the patient to stimulate healing and growth factors. This treatment is used in both medical and aesthetic fields and offers many benefits, especially for skin rejuvenation.
The process involves taking a small blood sample from the patient and spinning it in a process called centrifugation to concentrate the platelets. These platelets contain a high concentration of growth factors that can help to stimulate tissue regeneration and promote healing.
Microneedling with PRP
Now, try these two skincare treatments and tandem, and you get the new and improved combination procedure, famously known as the "vampire facial." While the name might sound like something straight out of a horror movie, this treatment is gaining immense popularity, thanks to endorsements from celebrities like Kim Kardashian.
The Vampire Facial Process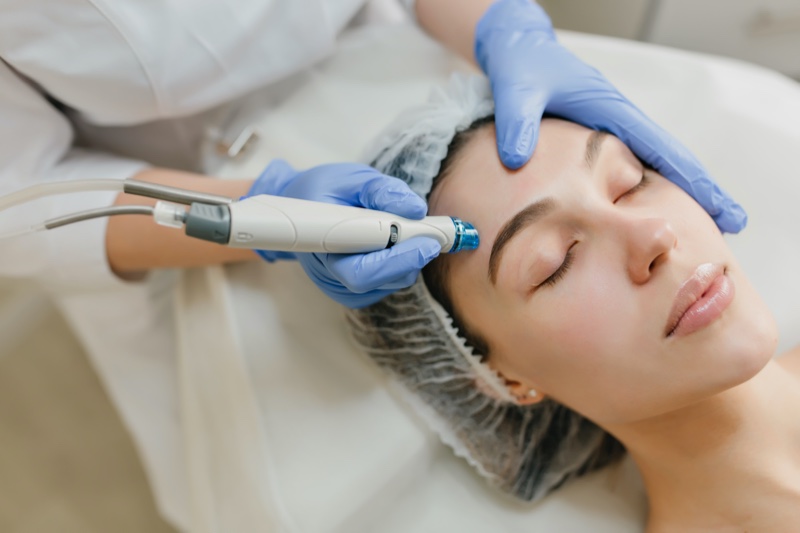 The procedure begins with a small blood draw, like any other PRP procedure. Once the centrifugation process is complete and the blood platelets are collected, they will be "microneedled" into the area you're treating.
A microneedling pen or derma-roller will gently pass over your skin, creating minuscule punctures that stimulate the skin's natural healing mechanisms and provide channels for the PRP to get through.
Benefits of PRP Microneedling
This procedure is commonly used by individuals wanting to treat certain marks, blemishes, or pervasive skin imperfections that can't be treated with your typical skincare routine. Microneedling with PRP is excellent for treating acne scars and can also help with wrinkling, hyperpigmentation, and other concerns like scarring or burns.
A 2016 study looked at the difference between standard microneedling and PRP microneedling in the treatment of acne scars. It found that traditional microneedling improved acne scars by 45%, and PRP microneedling improved acne scars by 62%. More research is still being conducted on the benefits of platelet-rich plasma treatments, but they are still widely supported by anecdotal evidence.
Final Words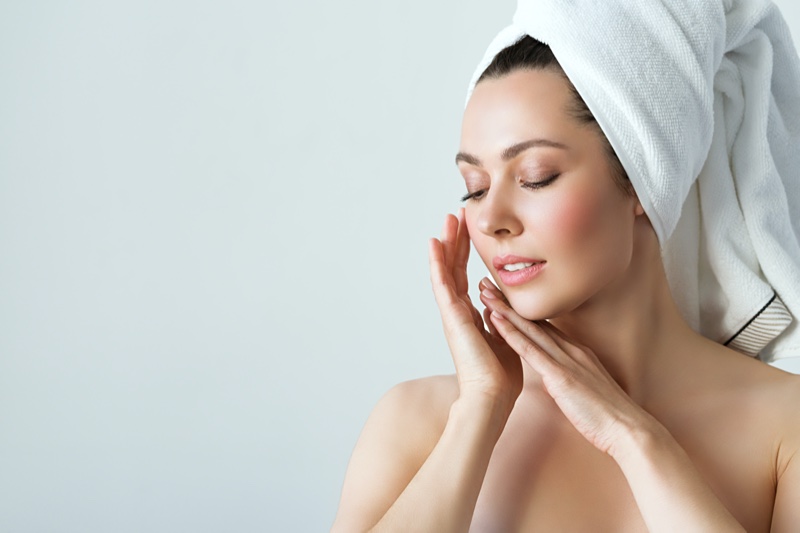 It's important to note that this treatment doesn't produce an immediate onset of results. Depending on the severity of the condition being treated, it may take up to a few weeks to see the effects.
The growth factors of PRP and the collagen stimulation from microneedling take time to rejuvenate the skin. As a result, individuals can expect to see gradual improvement rather than immediate efficacy.
For the best results, seek out a qualified medical professional with good reviews and experience in PRP microneedling. If you want to improve the appearance of your skin but don't want to go under the knife, then this may be the treatment for you.