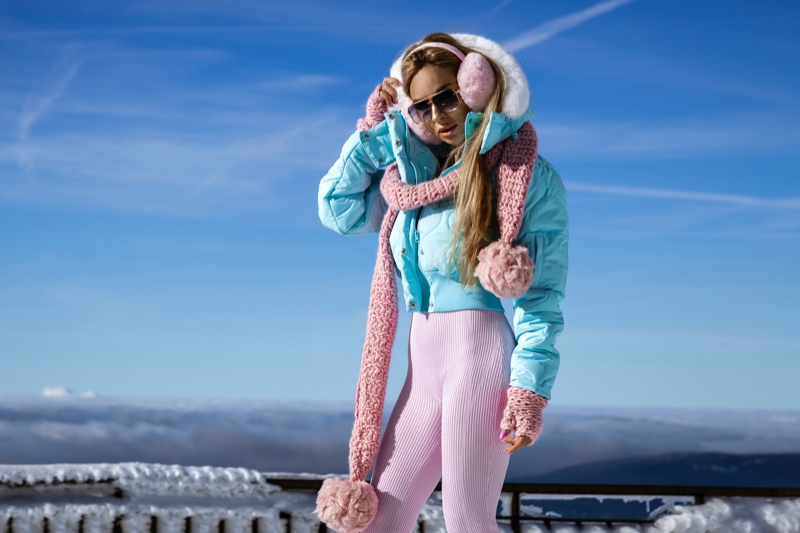 As winter approaches and ski fashion trends take center stage, snow enthusiasts worldwide are gearing up for an exhilarating ski season. Whether you're planning a cozy chalet retreat in the Colorado Rockies, chasing powder in the Swiss Alps, or exploring the breathtaking slopes of Japan, one thing remains constant – the desire to look and feel your best while conquering the iconic ski destinations.
This season, we're here to help you achieve just that. For all the stylish women adventurers out there, let's dive into the essential wardrobe pieces you need to stay warm, comfortable, and chic on your ski holidays.
Base Layer Basics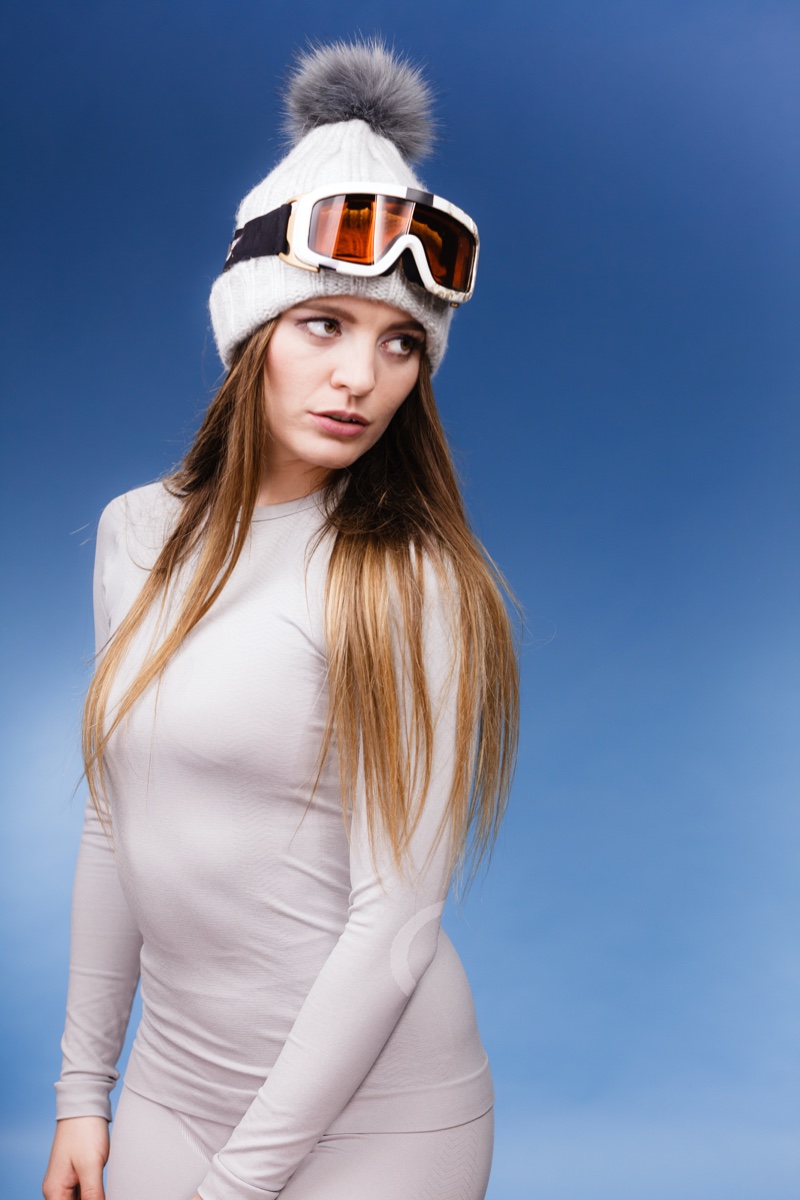 Before discussing the flashy ski outfits, let's start with the foundation – your base layers. These unsung heroes are crucial in keeping you warm and dry on the slopes. Opt for moisture-wicking, thermal tops and bottoms that fit snugly but allow for mobility.
Consider merino wool for its natural warmth and breathability. Layering is essential, and don't forget thermal socks to keep your toes toasty!
Functional Outerwear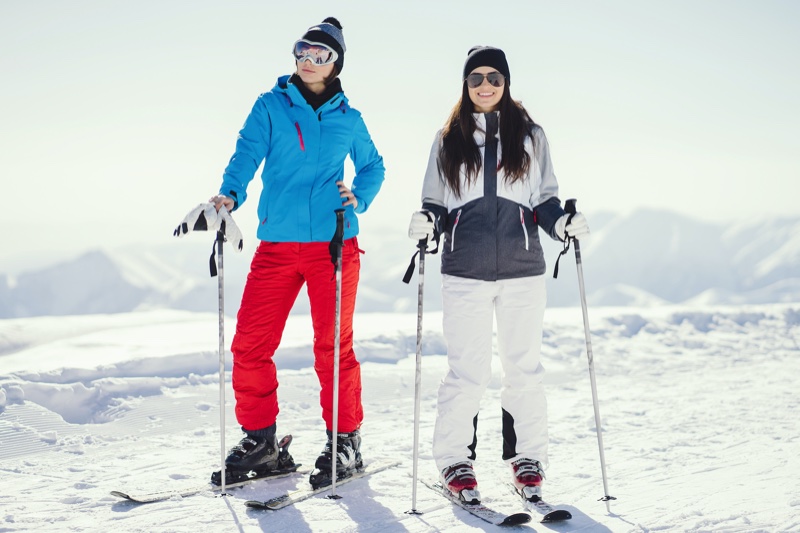 While staying warm is essential, you don't have to sacrifice style for functionality. Modern ski fashion offers a variety of chic and practical options. Think insulated jackets with flattering cuts and vibrant colors paired with matching ski pants.
Stay stylish on the slopes by choosing outfits that keep you warm and make a statement. A well-fitted ski suit can be as fashionable as it is functional.
Accessorize with Flair
Accessories can elevate your ski outfit from practical to glamorous. Remember to pack a stylish beanie or headband to keep your ears cozy. Add a pop of color with a vibrant scarf or neck gaiter. Invest in some touchscreen-friendly gloves so you can snap pictures without freezing your fingers off.
Shield Your Eyes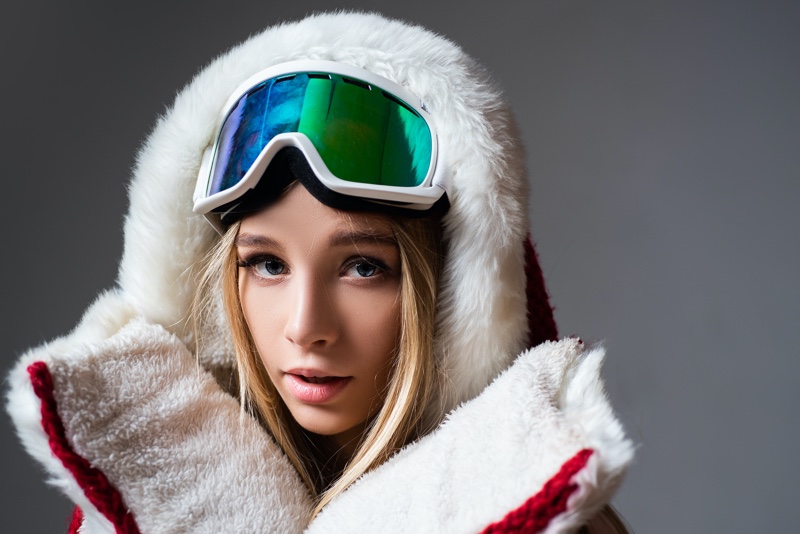 Protecting your eyes from the blinding sun reflecting off the glistening snow is crucial. Skiing without proper eye protection can lead to discomfort and even long-term damage. Opt for high-quality ski goggles that provide UV protection and anti-fog features. For those who wear prescription glasses, consider investing in prescription sunglasses for women. These not only shield your eyes but also keep you looking fabulous.
Boots Made for Walking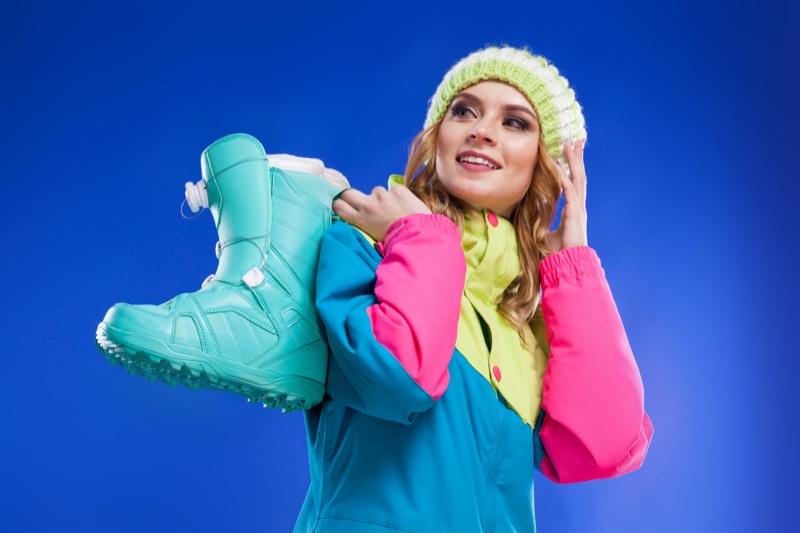 Your choice of ski boots can significantly impact your skiing experience. Make sure they fit snugly, providing both comfort and support. Modern ski boots come in various styles, some even resembling fashionable winter boots, allowing you to maintain your slope chic look from head to toe.
Ski Tech & Gadgets
Ski fashion has evolved, effortlessly blending with modern technology to elevate your on-slope experience. Today's ski fanatic can enjoy smart helmets with built-in headphones and Bluetooth capabilities for an immersive ride. Heated apparel, from jackets to gloves, promises warmth at the touch of a button.
Meanwhile, touchscreen-friendly gloves keep you connected without the frostbite. Don't forget digital insoles that offer real-time feedback on your skiing performance. As you glide down those slopes, it's not just about style anymore; with these gadgets, you're geared up for a fusion of fashion and function in the snowy outdoors.
Après-Ski Attire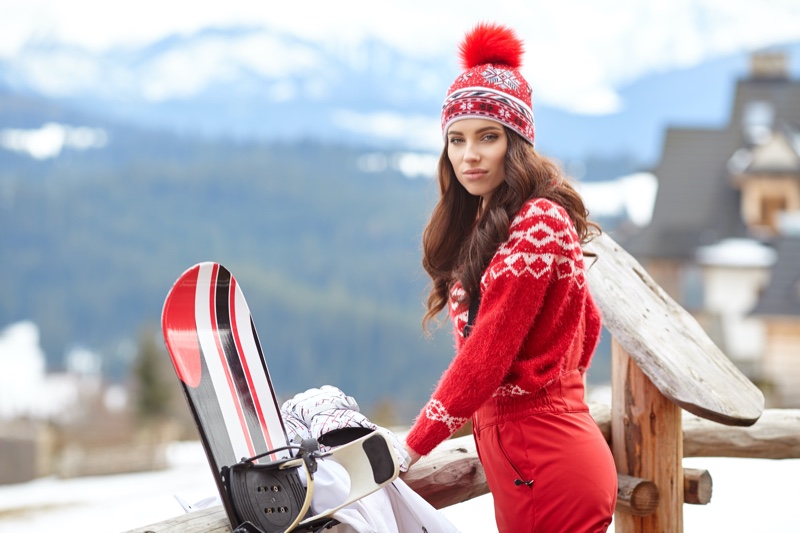 While skiing itself is the main attraction, don't overlook the après-ski experience. After a thrilling day on the slopes, you'll want to transition seamlessly into relaxation and socializing. Enter the world of après-ski attire. Consider packing a cozy yet stylish sweater or cardigan to throw on over your base layers.
Pair it with well-fitted jeans or leggings for comfort without sacrificing style. Apres-ski is the perfect time to showcase your fashionable winter boots or trendy snow boots. Remember to accessorize with a chic beanie and a statement necklace to add a touch of glamour.
If you're headed to a charming ski resort village, you might even want to pack a fashionable dress or jumpsuit for evening gatherings. Après-ski isn't just about winding down; it's an opportunity to flaunt your style in a relaxed setting.
Remember, your après-ski attire should seamlessly transition from the slopes to the chalet or a cozy fireside dinner. Adding these stylish pieces to your ski wardrobe will prepare you for all the post-skiing fun, ensuring you look and feel fabulous both on and off the mountain.
Ruling Ski Fashion
Skiing isn't just about the adrenaline rush or picturesque chalets; it's an opportunity to express your ski fashion while embracing the great outdoors. Investing in the right wardrobe pieces, including base layers, functional outerwear, stylish accessories, eye protection, and well-fitted boots, ensures you look and feel your best on your ski holiday.
And as you carve through the powder, don't forget to savor the health benefits of skiing – a well-rounded, invigorating, and rejuvenating experience. So, gear up, hit the slopes, and be slope chic this season!