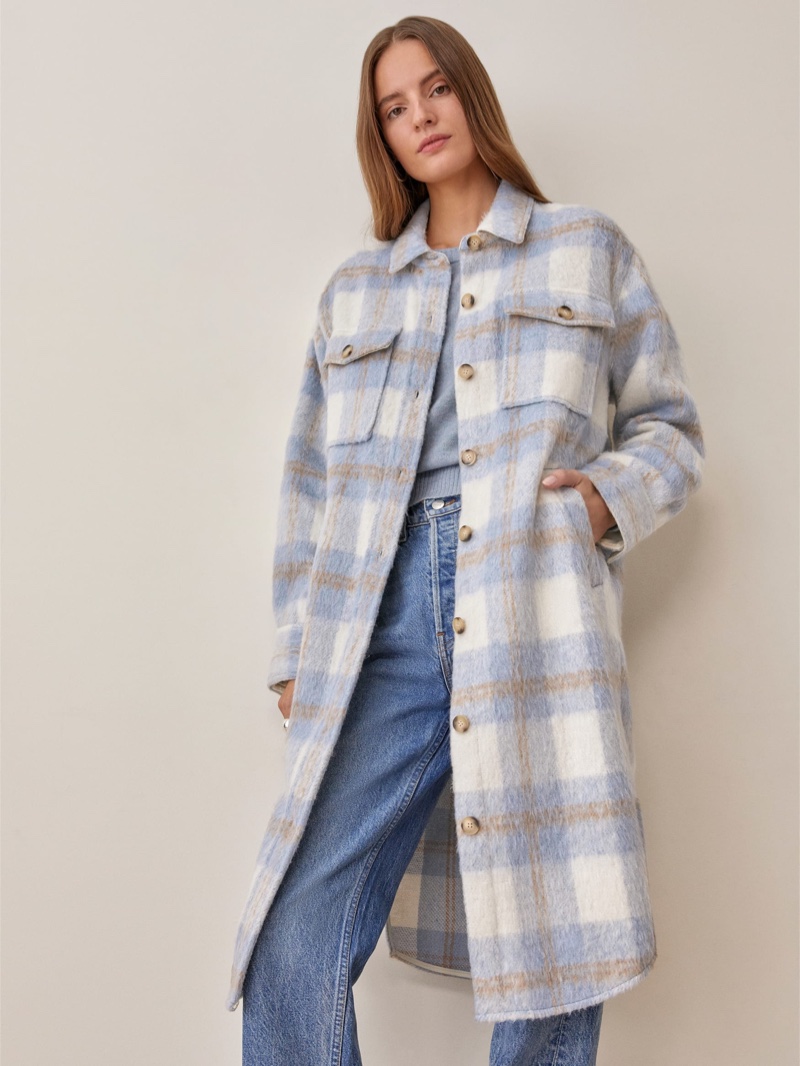 It's outerwear season, and Reformation delivers sustainable coats and jackets for the fall-winter 2021 season. You'll easily layer up in a shearling jacket, plaid design, or cropped style. A color palette focuses on neutral hues as well as unexpected pops of bubblegum pink and light blue.
Channel classic vibes in the Holland trench coat; this style can be belted at the waist and is so chic. There's also Bromley, a sherpa-inspired design with a black and white print for some dimension. Stand out in Ainslie. A plaid pattern is great for autumn and also features flap pockets. 
Related: Time to Layer Up in Reformation's Fall Sweaters
If you want something more lightweight than Fleet is perfect with its cropped fit and quilted design. No matter your style, there are coats and jackets for everyone at TheReformation.com.
Best Reformation Coats & Jackets 2021