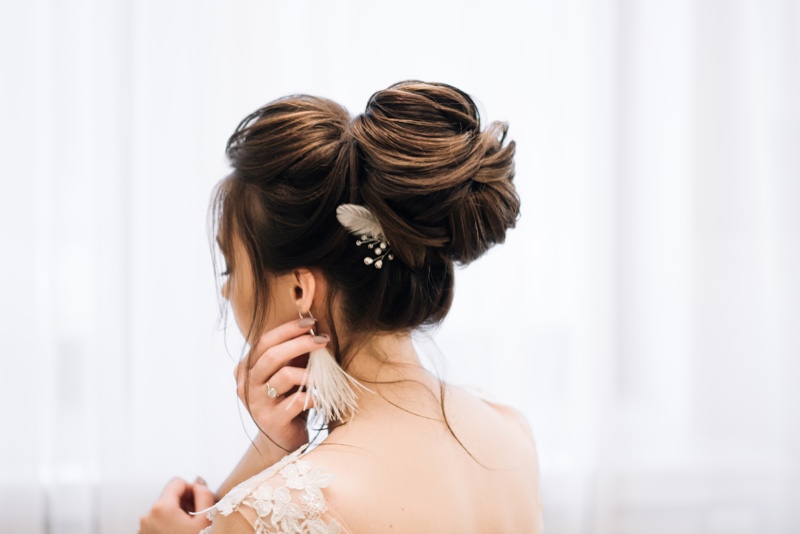 Your wedding day is a magical occasion filled with love and romance, and your wedding hairstyle should reflect the same enchantment. From elegant updos to flowing curls, there are countless romantic wedding hairstyles that can enhance your bridal beauty and complete your look. Read on as we will explore a variety of romantic hairstyles that are perfect for your special day.
Classic Updo: Timeless Elegance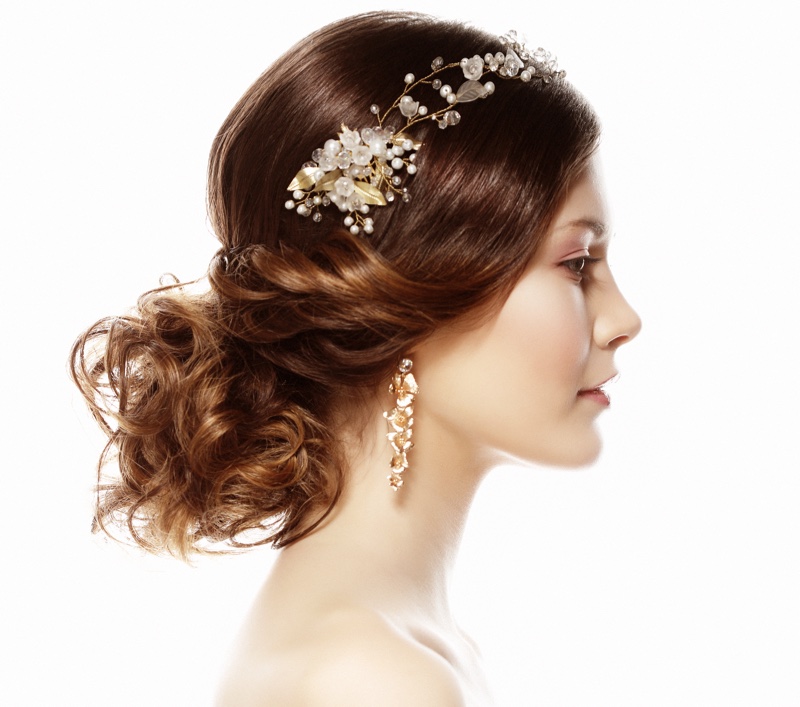 A classic updo is a timeless choice for a bride's wedding hairstyle. This sophisticated look exudes elegance and allows your face and dress to take center stage. 
A low bun or a chignon with delicate twists or braids can add a touch of romance to the overall style. Consider adorning your updo with a sparkling hair accessory or fresh flowers to enhance the ethereal vibe.
Half-Up, Half-Down: The Best of Both Worlds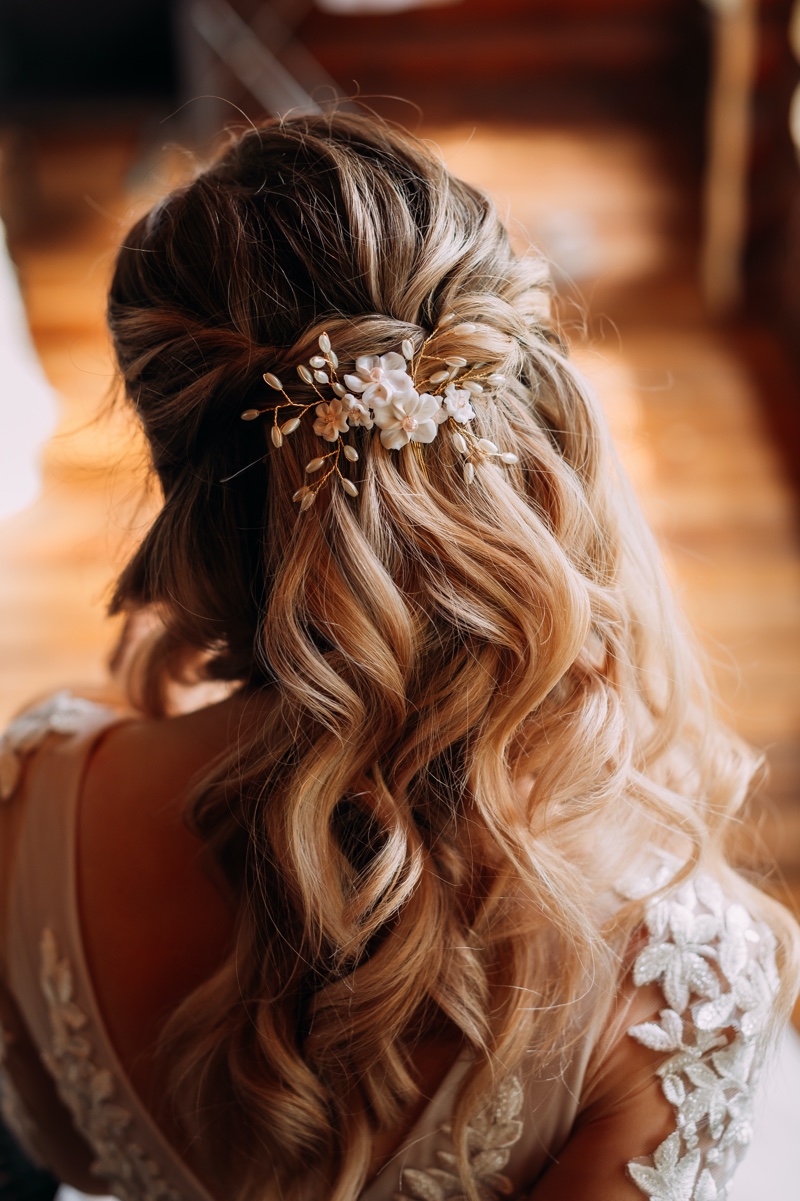 The half-up, half-down hairstyle strikes the perfect balance between an updo and wearing your hair completely loose. This versatile option allows you to showcase the length and texture of your hair while adding a touch of elegance with a beautifully styled top section.
You can incorporate braids, twists, or even a voluminous crown for added drama. These wedding hairstyles work well with various hair types and face shapes.
Braided Beauty: Intricate & Feminine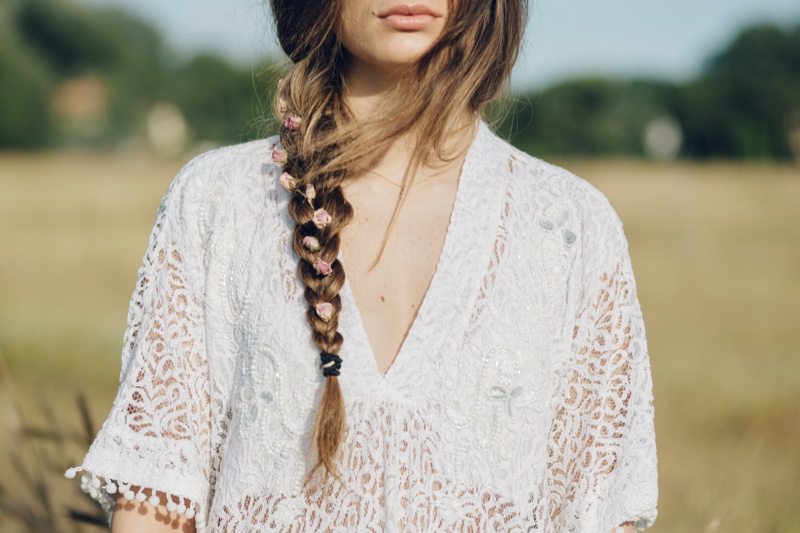 Braided hairstyles have an inherent charm and can be beautifully incorporated into your wedding look. Whether it's a fishtail braid, a French braid, or a bohemian-inspired braided crown, this style adds an element of intricacy and femininity to your overall appearance. Braids can be embellished with flowers, pearls, or other hair accessories to enhance the romantic feel.
Top Accessories to Enhance Your Romantic Wedding Hairstyles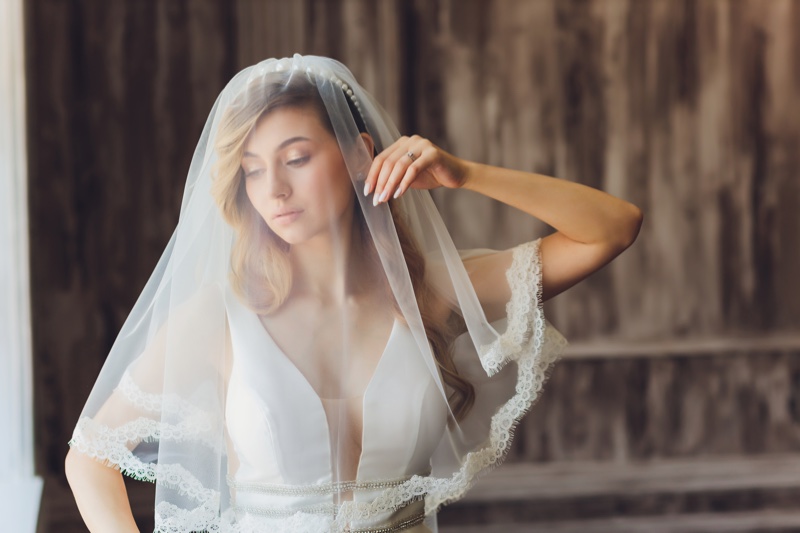 Incorporating these romantic wedding hairstyle ideas into your bridal look will make you feel like a radiant and enchanting bride on your special day. Remember to consider your dress style, the overall theme of your wedding, and your personal preferences when selecting the perfect ideas for hair for your wedding:
Add a touch of sparkle and elegance to your wedding hairstyle with intricately designed hair pins or clips. Choose ones adorned with pearls, crystals, or delicate floral details to complement your bridal look.
A veil is a classic accessory that can beautifully complement various wedding hairstyles. Whether you opt for a short birdcage veil or a long cathedral veil, it adds a touch of traditional charm and romance to your overall bridal ensemble.
Headbands are versatile accessories that can be worn with different wedding hairstyles. Choose a dainty, bejeweled headband for glamour or a bohemian-inspired floral crown to enhance a loose, natural hairstyle.
Hair combs can be used to secure an updo or add an accent to a half-up, half-down style. Look for combs adorned with sparkling crystals or delicate pearls to add a touch of elegance and sophistication.
Consider incorporating fresh flowers into your wedding hairstyle for a whimsical and dreamy look.
Schedule a trial with your hairstylist well in advance to experiment with different romantic hairstyle ideas and find the one that makes you feel gorgeous and confident. Remember to choose accessories that complement your hair for the bride, your personal style, and the overall theme of your wedding.
Final Words
When choosing romantic wedding hairstyles, consider the classic elegance of an updo, the versatility of a half-up style, or the intricate charm of braids. Let your hairstyle be an enchanting whisper of your story, whether it's a radiant hair accessory or a whimsical dash of fresh flowers. Take time, explore ideas, and find that perfect expression of your bridal beauty.