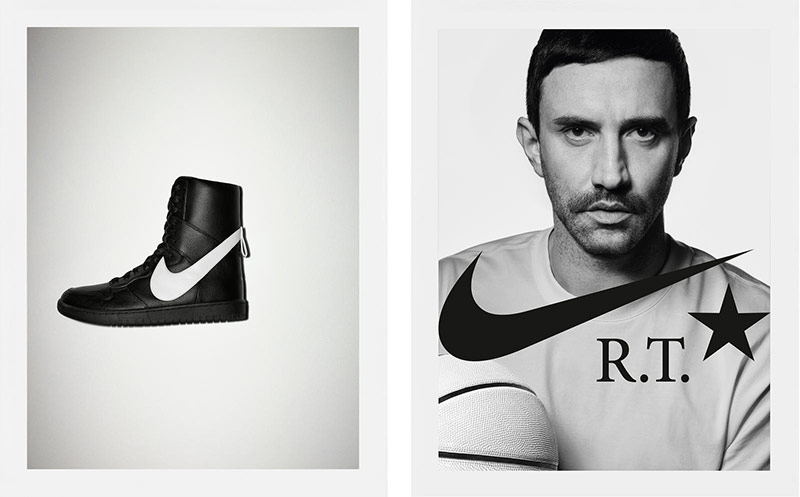 Givenchy designer Riccardo Tisci is teaming up with Nike once again for a redesign of the Dunk sneaker. In 2014, the Italian designer collaborated with Nike on the Air Force 1 which quickly sold out. Called the NikeLab Dunk Lux High x RT, the new style will hit North American retailers and Nike exclusively on February 11th.
NikeLab Dunk Lux High x RT
Tisci's re-envisioning of the Dunk includes exaggerated proportions. The height has been extended as well as a large swoosh and enlarged foxing while the back tab is placed upside-down.
"The Nike Dunk has a fascinating legacy," Tisci says about the collaboration in an official statement. "It has been both mainstream and niche, adopted by communities of varying size and influence. But no matter the model, the Dunk has always had a cultural cachet that, as a designer, I'm quite drawn to."
Flashback – Riccardo Tisci for Nike Air Force 1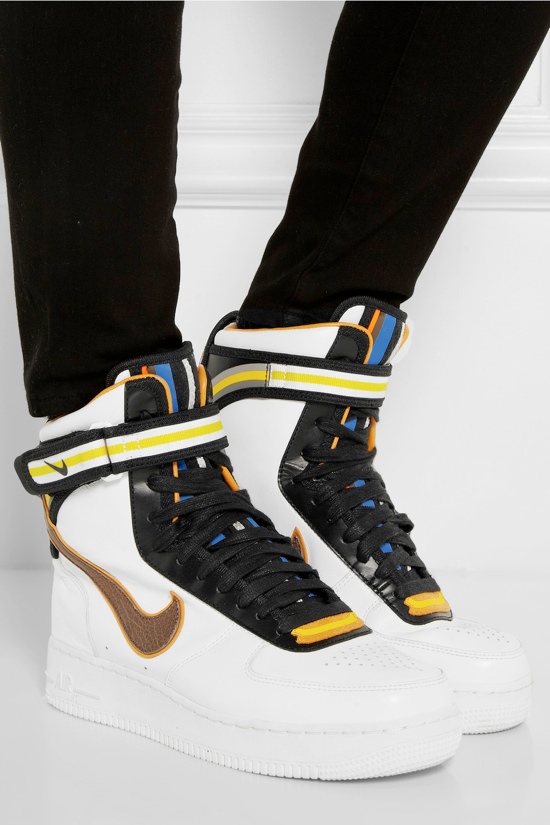 2014 marked Riccardo Tisci's first collaboration with Nike. The Givenchy designer re-envisioned the iconic Nike Air Force 1 giving a colorful makeover with hi-top and low-top styles. Luxe fabrication with white leather as well as faux suede gave the sneakers a high fashion makeover.