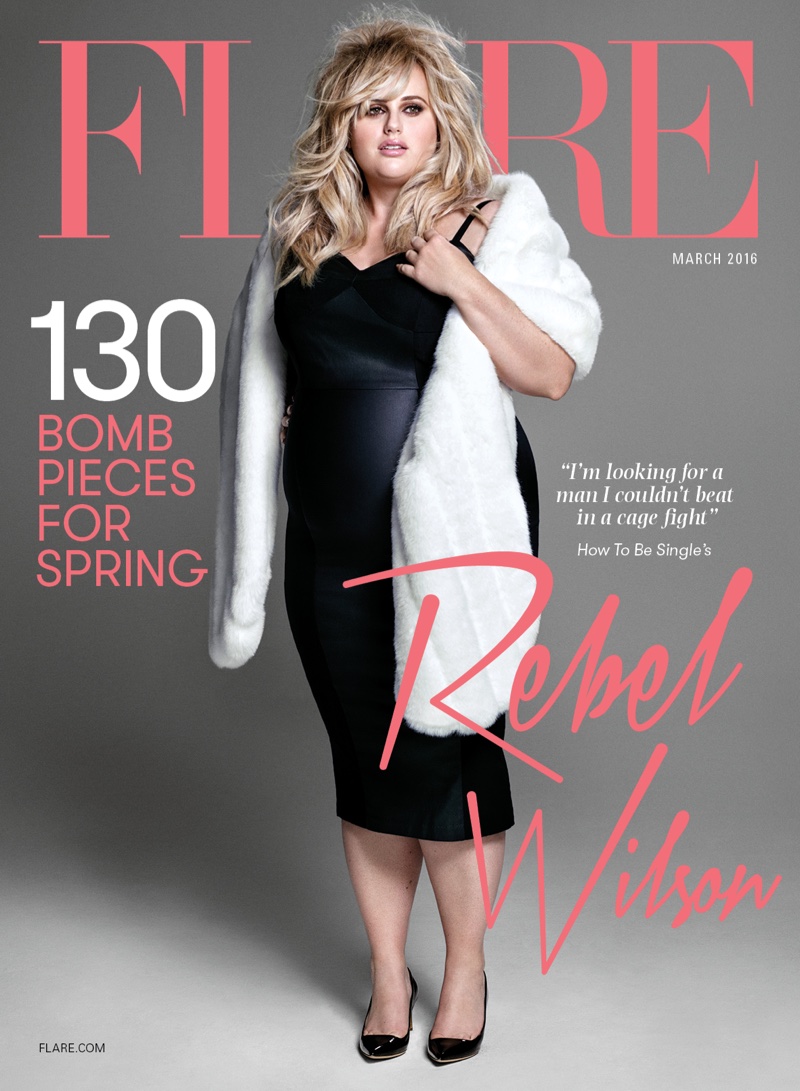 Australian actress Rebel Wilson graces the March 2016 cover of FLARE Magazine, wearing a Stop Staring black dress and white faux fur piece. Photographed by Nino Munoz and styled by Elizabeth Stewart, the blonde turns up the glam with her hair in sixties style waves and wearing chic looks. From capes to smokey eyeshadow, Rebel channels her inner model for the shoot.
In her interview, Rebel addresses the rumors that she has been lying about her age from an Australian tabloid. "An actress has a playing age and can play within that, so why does it matter what her actual age is? I don't get that. My movie was No. 1 and [the Australian press] tried to find anything they could that was bad on me," the 35-year-old states. "The most they could find out is that I stopped saying my age in press articles. It's a business thing because you don't want to be like, 'Oh, I'm 29, about to be 30 coming to America, great.' That's not a positive thing to do when you're an actress in Hollywood." 
You can see Rebel's full cover story on Texture by Next Issue.
Rebel Wilson – FLARE Magazine