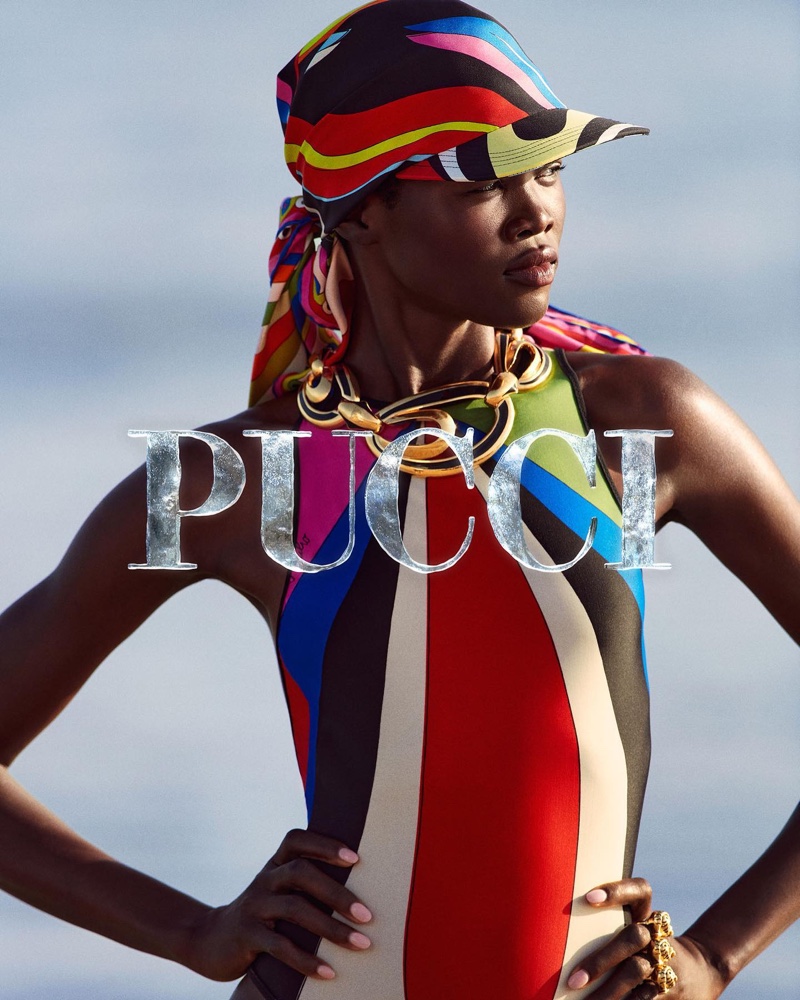 Spotlighting its resort 2023 collection, La Famiglia, Pucci launches a holiday 2022 campaign captured at the beach. Photographed by Oliver Hadlee Pearch, models Felice Noordhoff and Anyiel Majok soak up the sun and sand wearing colorful prints and swimwear styles.
Pucci La Famiglia Holiday 2022 Campaign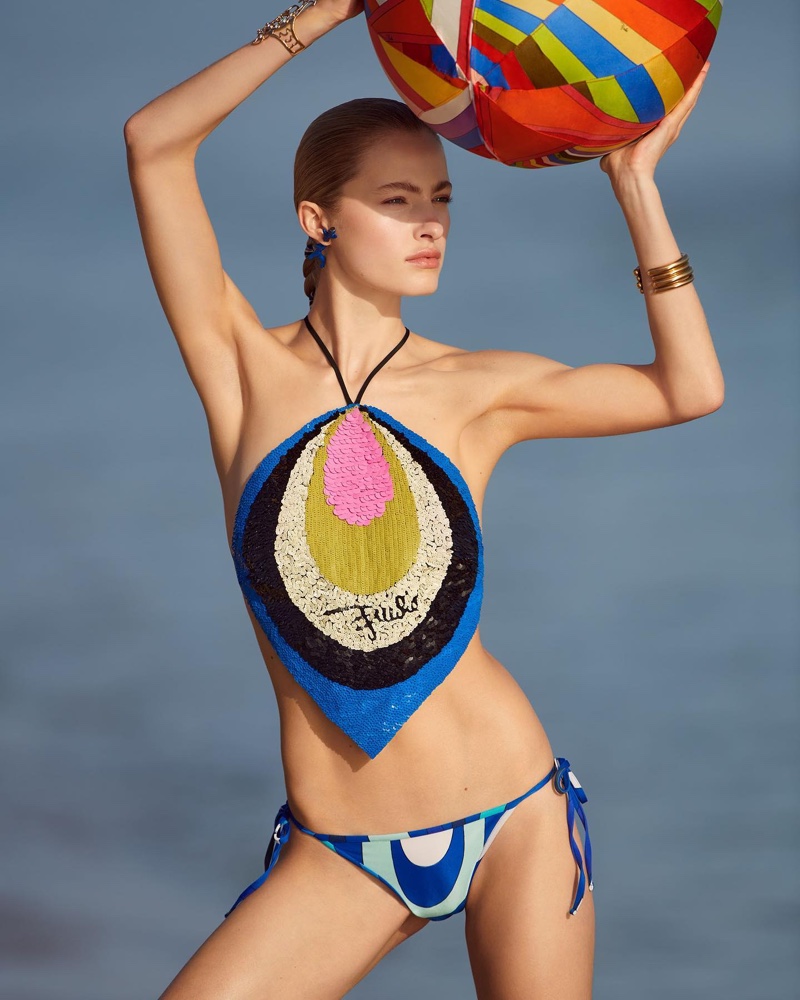 Artistic director Camille Miceli's designs take inspiration from a sense of community and Pucci's archives. The Italian powerhouse brand trades in sweaters and coats for warm-weather fashion this holiday season. Models pose with oversized ornaments, shimmery chain jewelry, and vibrant prints.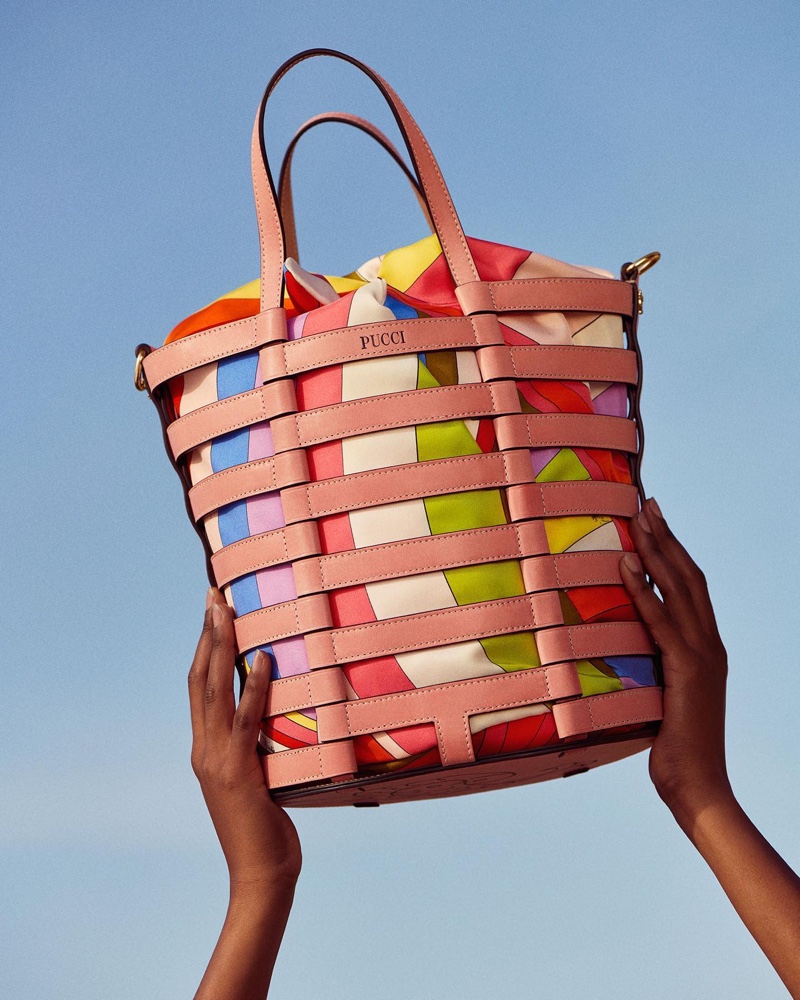 The Pucci La Famiglia collection is all about standing out from the crowd. Whether you're looking for something timeless or bold and daring, there are fabulous choices. Imruh Asha styled the shoot at the beach with Damien Boissinot on hair and dewy makeup by Karin Westerlund.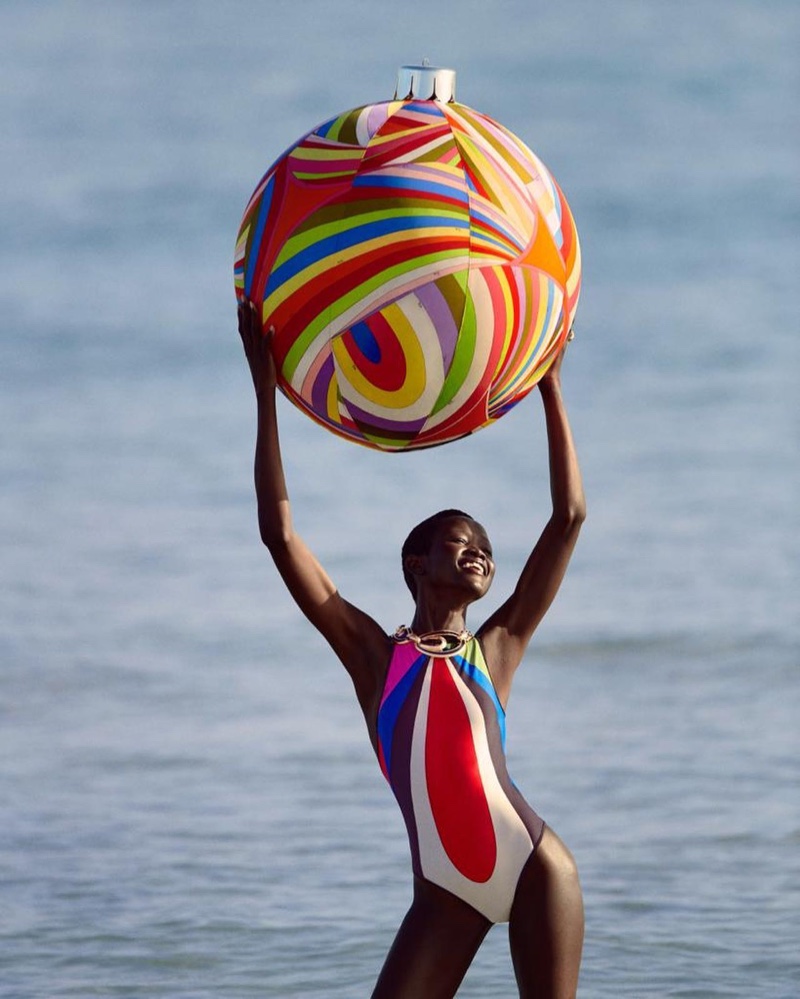 Al Dente Paris was responsible for the holiday campaign's production and creative direction. To experience more Pucci, explore the captivating La Grotta Azzurra campaign with Vittoria Ceretti as its star.