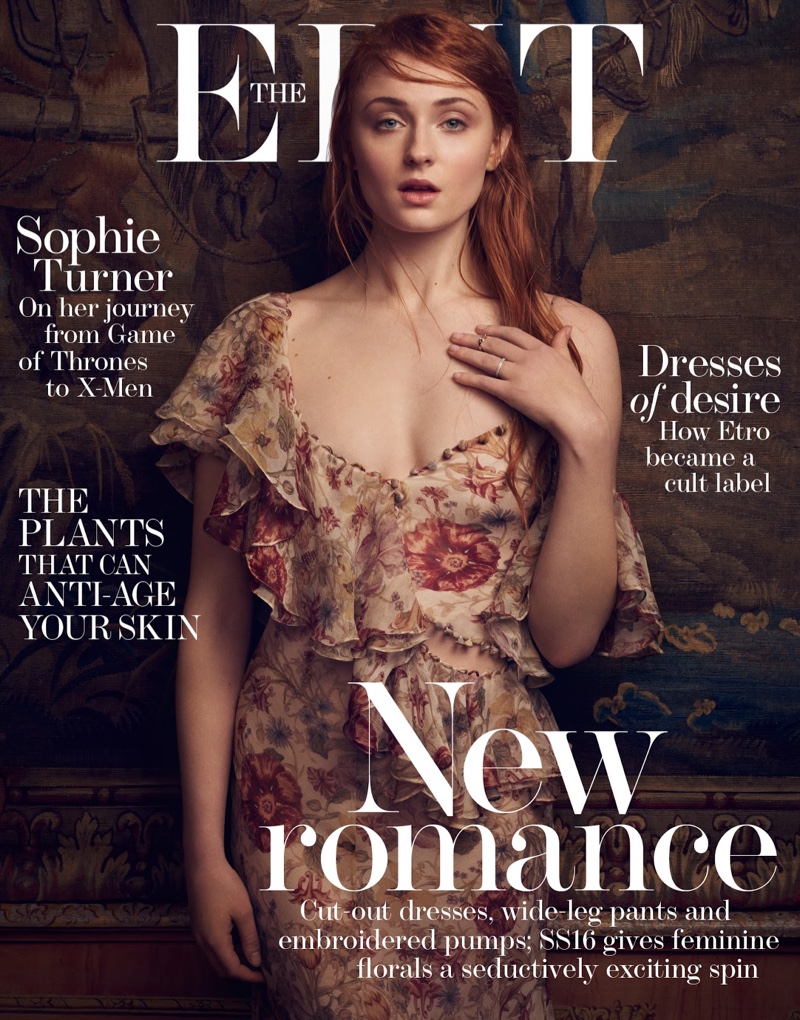 Actress Sophie Turner stuns in an Alexander McQueen dress on the April 14, 2016, cover of The Edit. Photographed by Dima Hohlov, the redhead star of 'Game of Thrones' wears a floral print silk gown with ruffled detail. Inside the magazine, stylist Miranda Almond dresses Sophie in even more romantic looks. From Erdem's tiered ruffles to Dolce & Gabbana's colorful florals, the 20-year-old serves pure dreaminess.
In her interview, Sophie opens up about what's ahead for her character Sansa Stark on season six of GoT. "She has to take command because Theon [Greyjoy, played by Alfie Allen, who assisted Sansa in her escape from Winterfell at the end of season five] is a shell of the man he was, so this is her realizing that she has to take things into her own hands. Until now, it's just been about her survival and seeing her family again, but last season broke her, so I think she is gunning for revenge now, too."
Sophie Turner – The Edit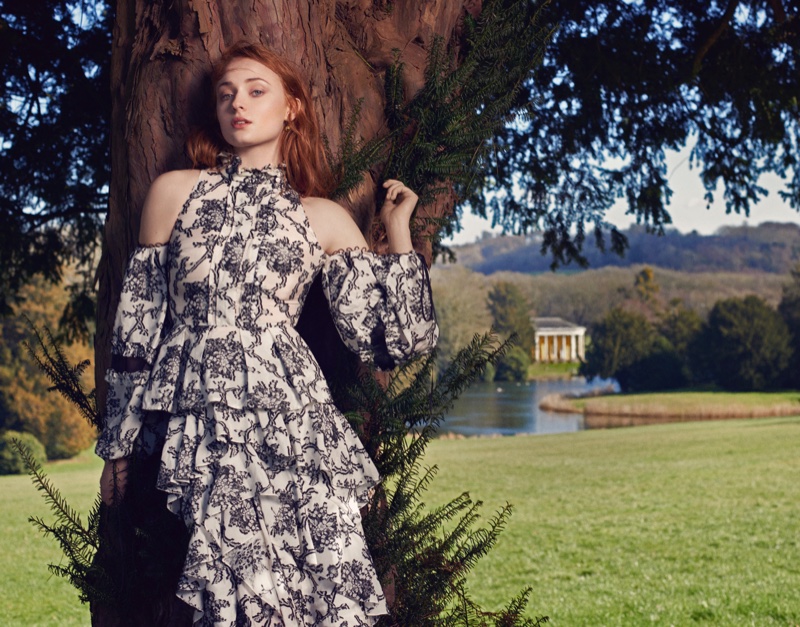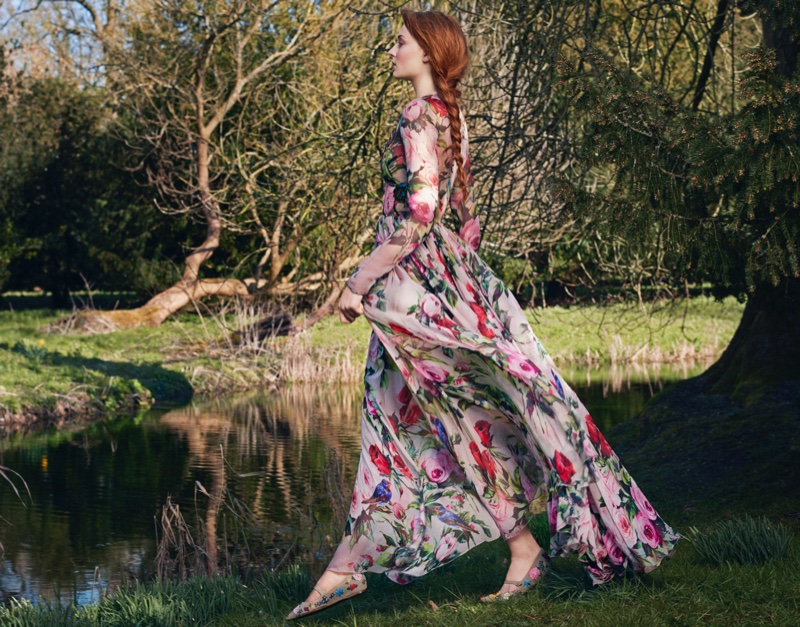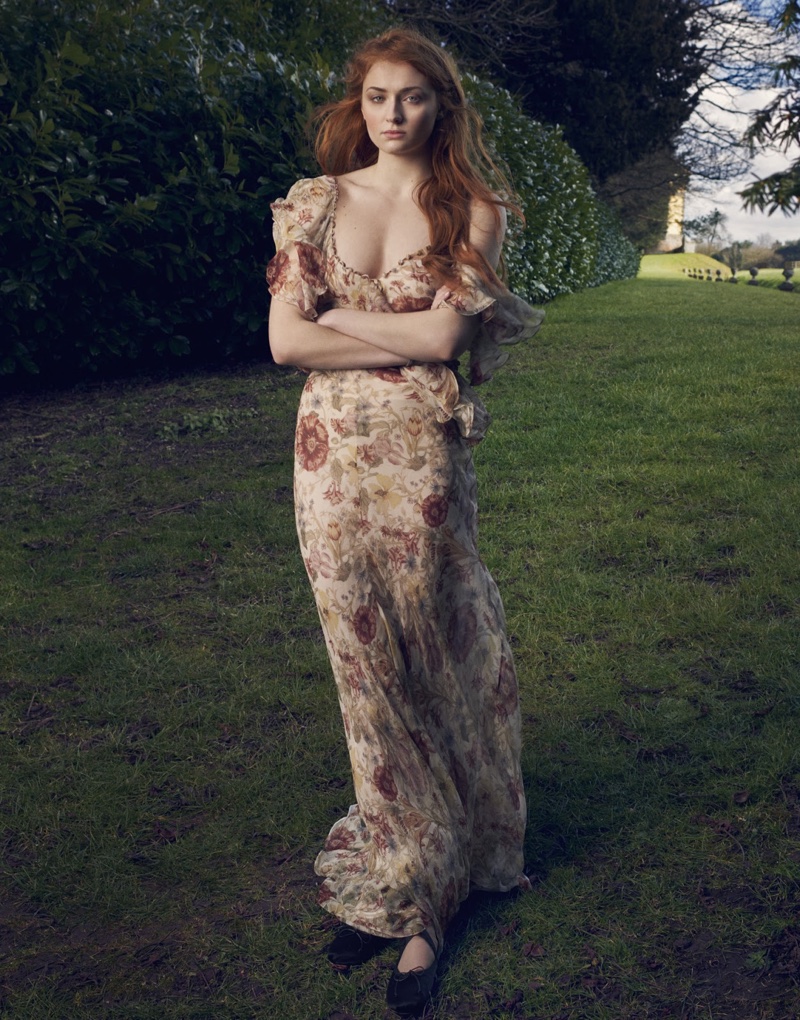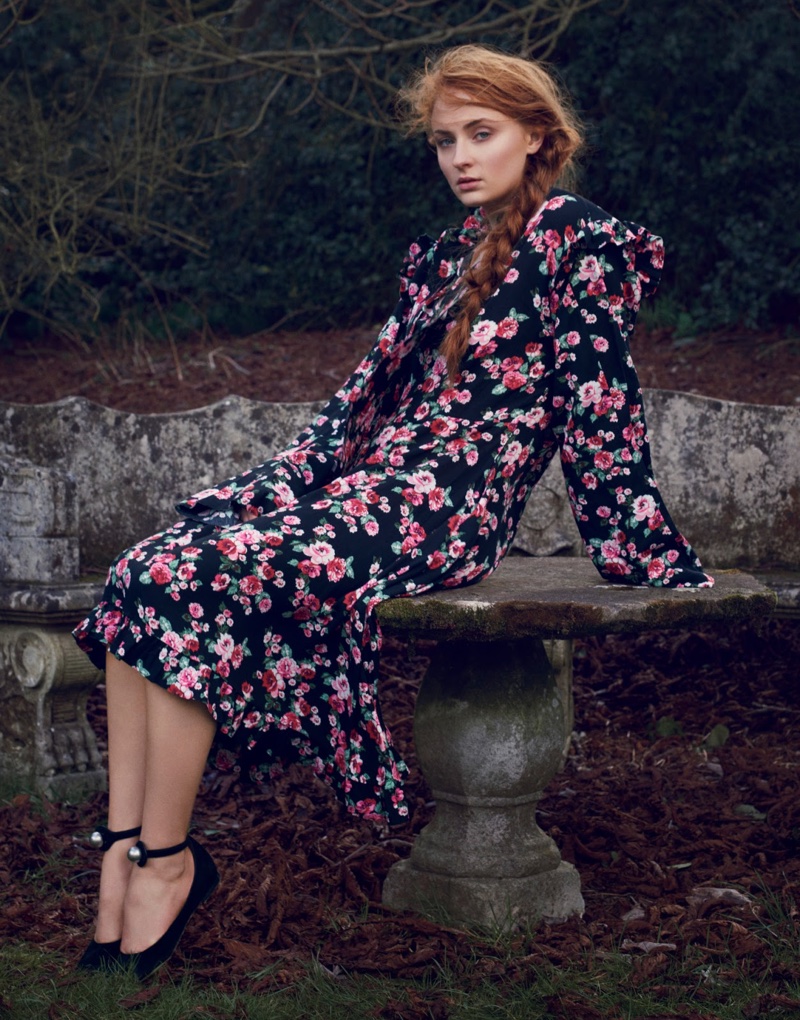 Sophie Turner – 'Game of Thrones' Season 6 Los Angeles Premiere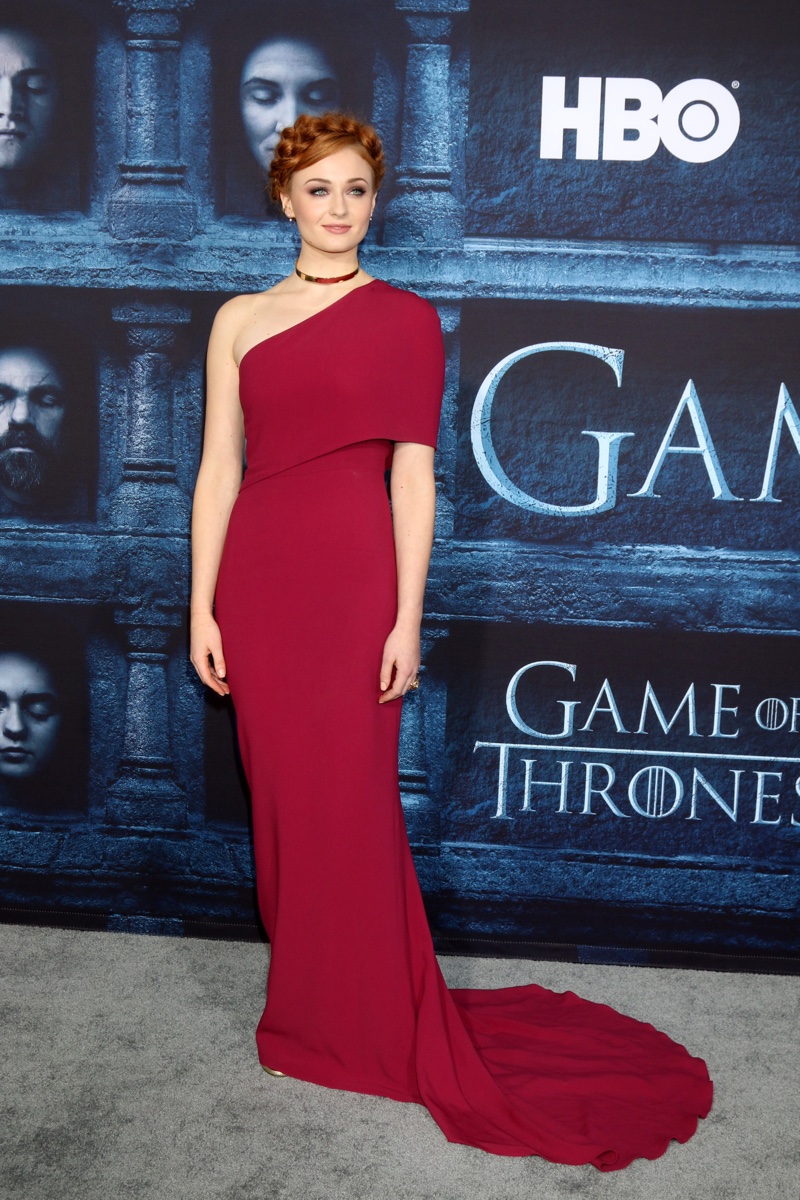 In addition to her recent The Edit cover story, Sophie Turner also stepped out to attend the season 6 premiere of 'Game of Thrones' in Los Angeles earlier this week. The redhead actress had a winning look wearing a burgundy colored Stella McCartney dress draped with one-sleeve. Sophie paired the look with Anita Ko jewelry. For beauty, the 20-year-old opted to wear her hair in a milk maid braid with a bronzed makeup look.