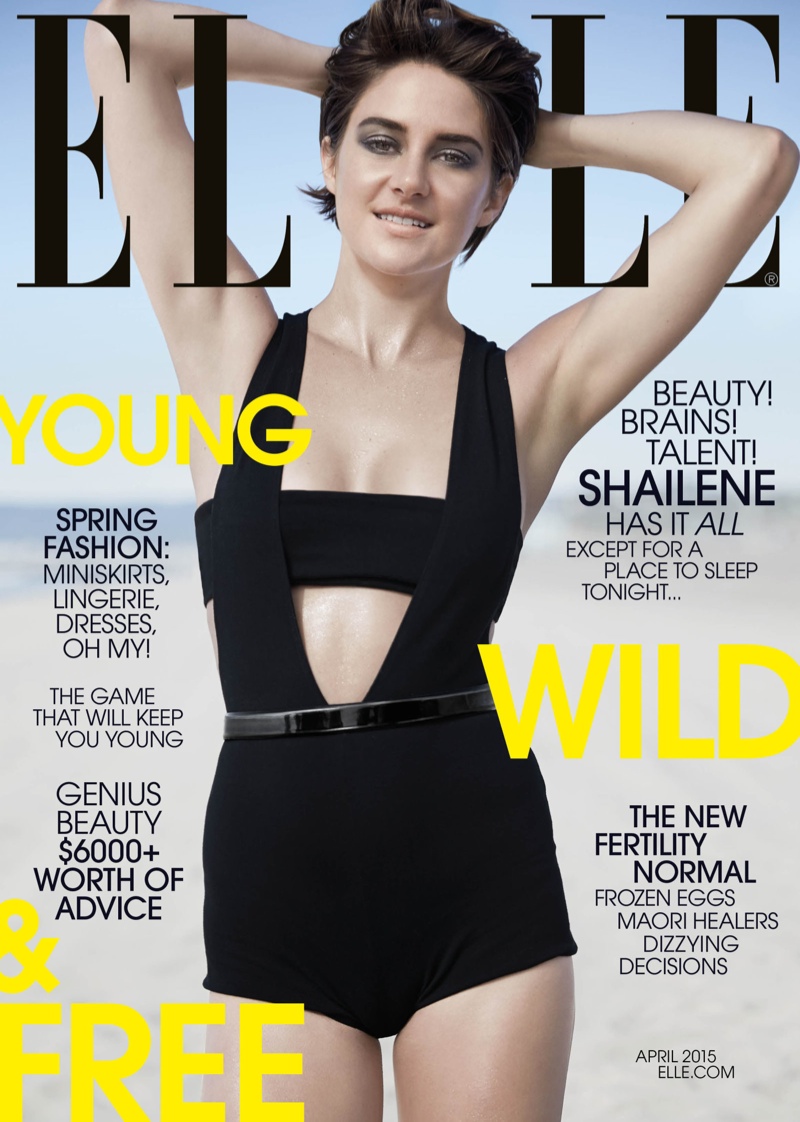 Shailene Woodley has landed the April 2015 cover from ELLE US. The 'Insurgent' star shows off her rocking body in a black bodysuit from Balmain. In the new issue, Shailene opens up about what it is like to be in love. "When you're truly in love, for me, it's…you're my lighthouse! You're somebody who holds me high, keeps me safe, you've got my f–kin' back…. You also love me whole, wild, and free. You let me do me, and I'm gonna let you do you! And I'll be the home that you return to," she reveals.
Shailene Woodley is Prepared for Battle on 'Insurgent' Poster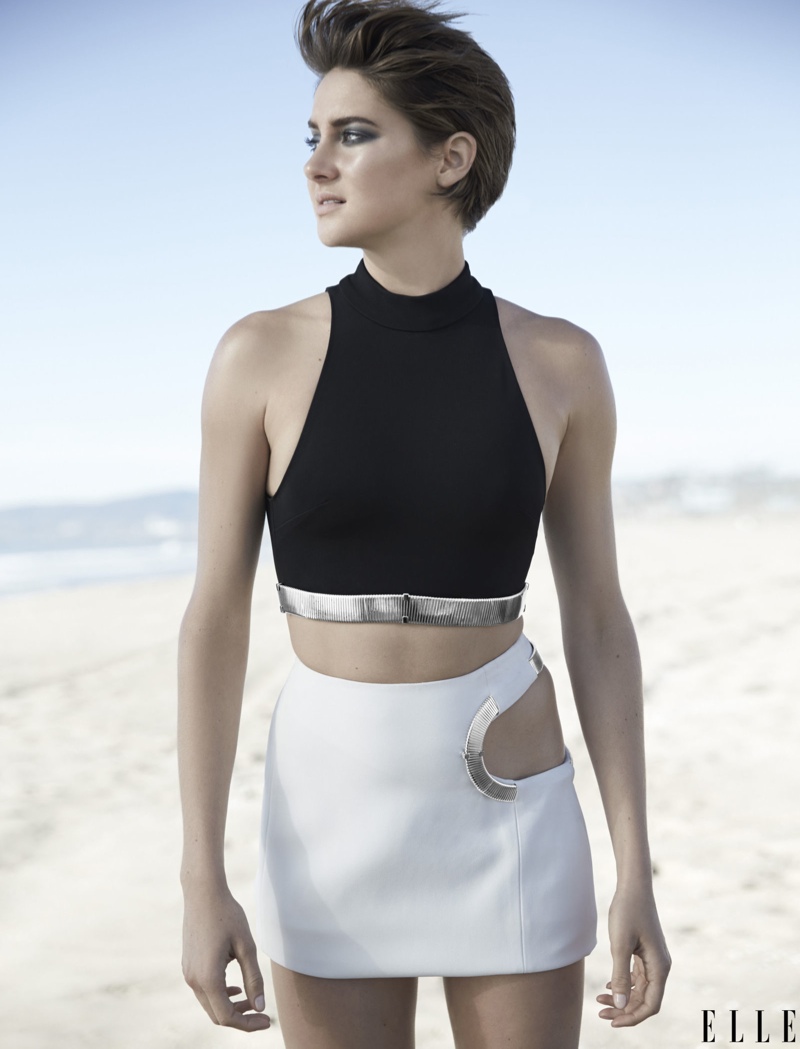 ELLE images via ELLE/Michael Thompason
Shailene Woodley Style at 'Insurgent' World Premiere
Shailene also stepped out to the world premiere of 'Insurgent' from the Divergent series in London on March11. Shailene opted to wear a white Ralph Lauren Collection dress with an open back. The actress paired the white-hot look with a slicked back hairstyle and natural makeup.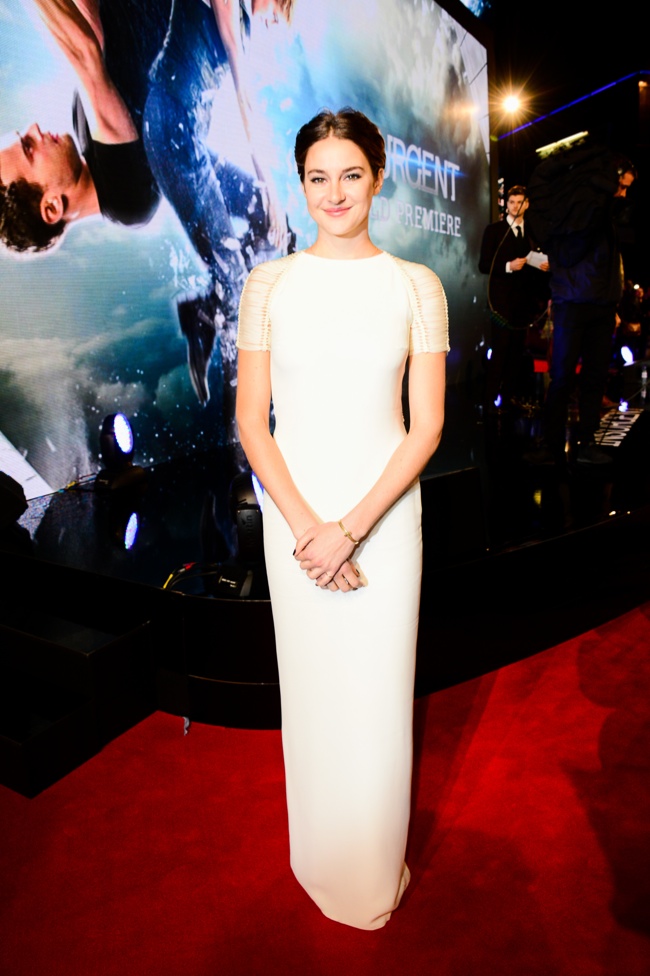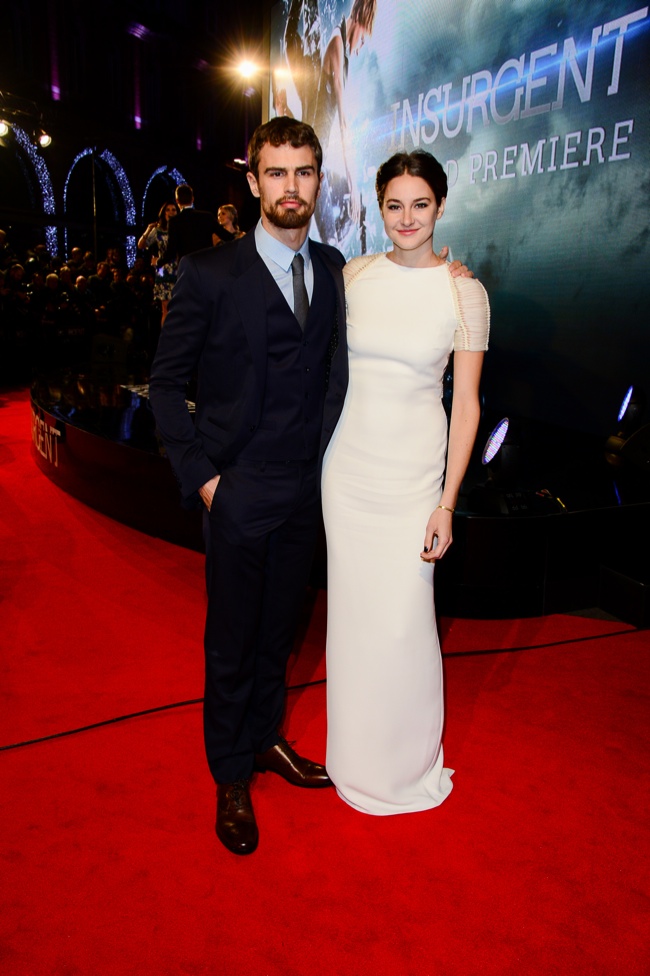 Event images courtesy of Lionsgate