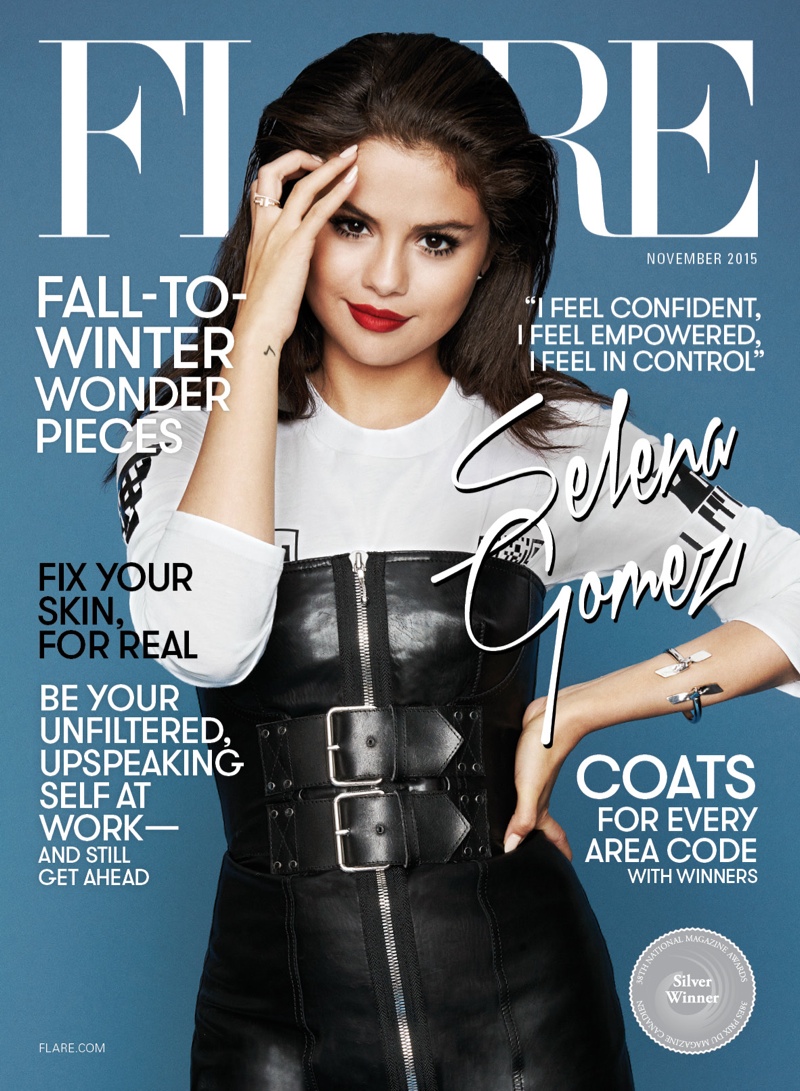 Singer Selena Gomez graces the November 2015 cover of FLARE Magazine, looking bondage chic in a leather Alexander Wang dress and top. For the accompanying shoot, Selena rocks looks from the fall collections including a skin-tight Versace dress and Miu Miu look.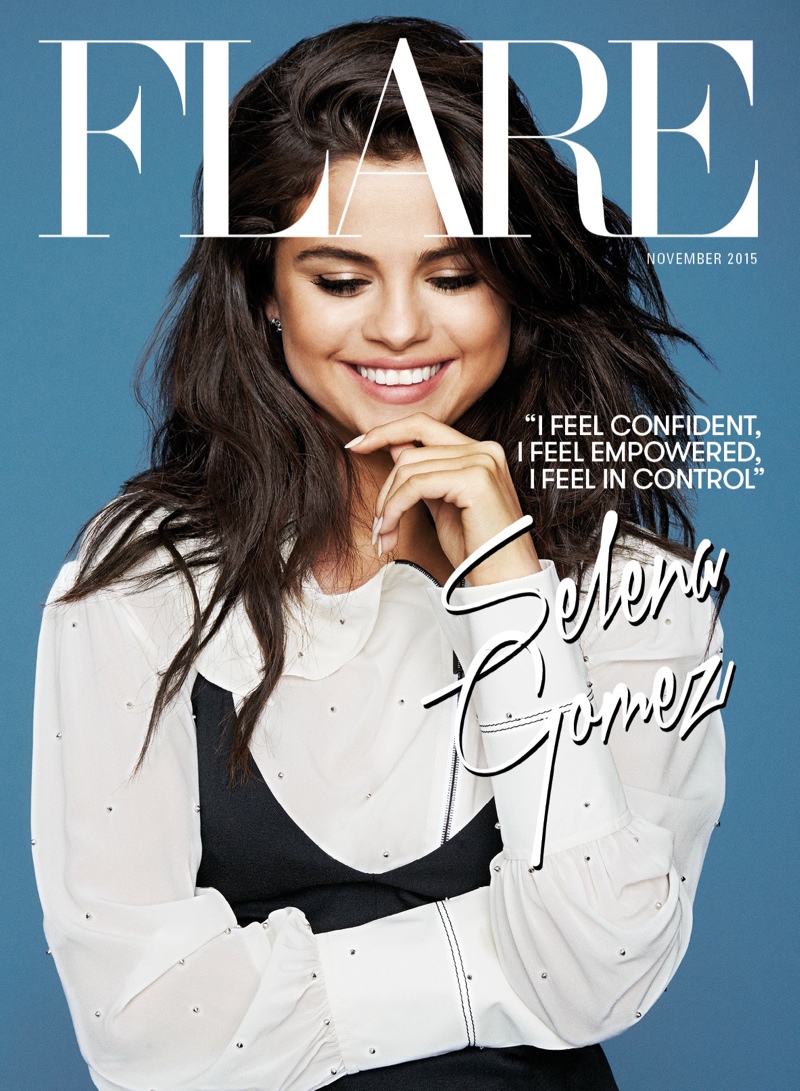 In her interview, she opens up about her BFF relationship with Taylor Swift saying, "A bunch of women I look up to and admire are supporting one another, and Taylor has such a beautiful way of bringing people together. That was good for me, because the more I started working, the more uncomfortable I was. I wouldn't trust people, and Taylor has a way of stripping down everything and just getting down to being human. I love that."
Read the full story at FLARE.com, the magazine is available on Next Issue as a digital issue, and will be on newsstands on Oct. 12.