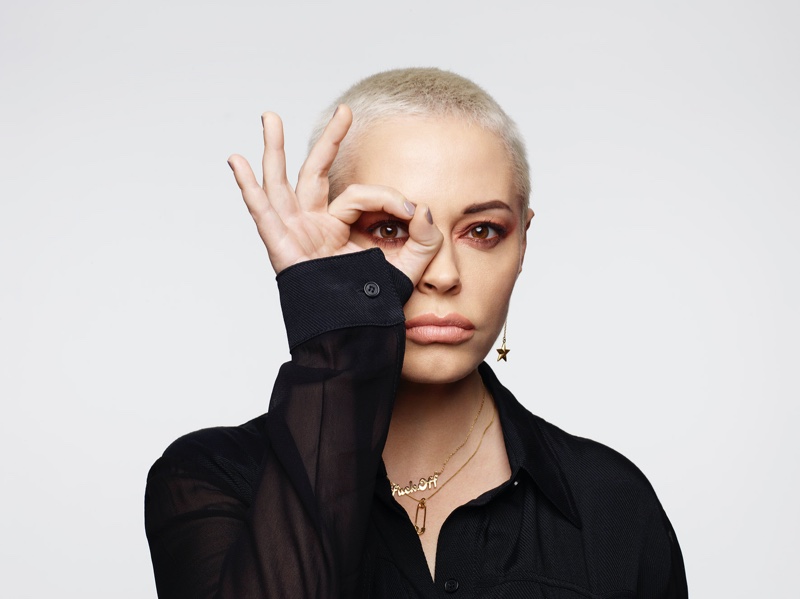 Rose McGowan takes the spotlight for Hunger Magazine's online edition. Photographer and magazine founder Rankin captures her in a series of polished portraits. Styled by Scott Robert Clark, Rose wears a wardrobe of sleek designs featuring brands like Jitrois, Pinko and Jimmy Choo. For beauty, Marco Antonio works on her makeup with nails by Jess Thompson.
Related: Rose McGowan Stuns for Contributor Magazine
Rose Mcgowan talks exclusively to Hunger Magazine and appears in a powerful series of portraits photographed by cultural provocateur Rankin- for the full interview go to www.hungertv.com
Rose McGowan by Rankin for Hunger Magazine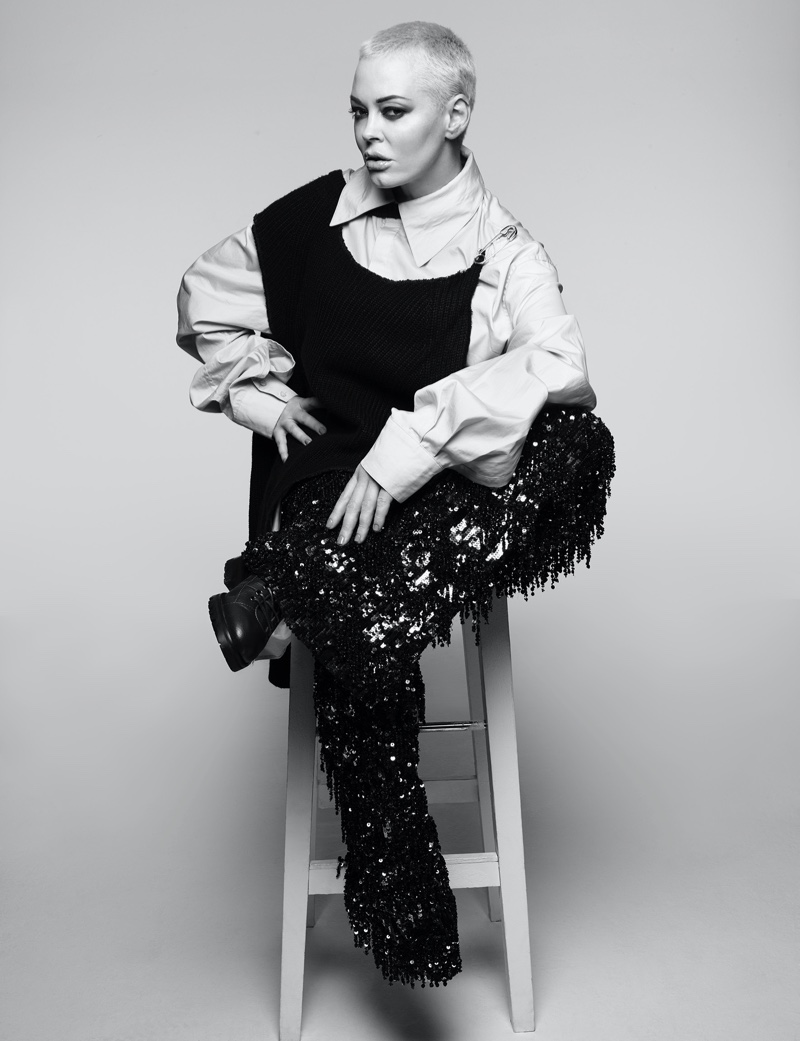 Rose McGowan on Having Short Hair
In her interview, Rose McGowan talks about the power of short hair.
The longer my hair is, the less powerful I feel. The side effect I noticed when I shaved my head is that men could hear the words coming out of my mouth for the first time. They couldn't hear me before. I had not expected that.