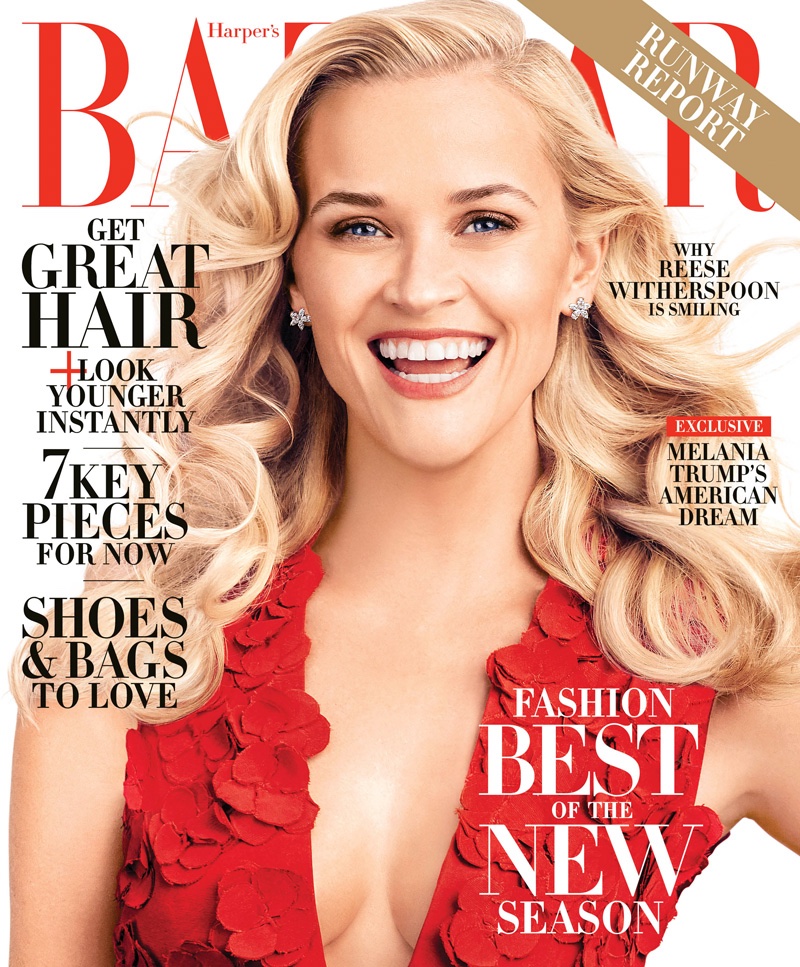 Reese Witherspoon is all smiles in red on the February 2016 cover of Harper's Bazaar US. The actress poses in a Michael Kors dress and Tiffany & Co. earrings photographed by Alexi Lubomirski. In the accompanying images, Reese looks ready for spring wearing pastel hues including a look from her own fashion label called Draper James.
In her interview, she opens up about how she views her life now versus her 20s. Reese tells the magazine, "I'm much more open now. In my 20s, I was scared of everything. I didn't know what my career was. I didn't know why people liked my movies. I was wary of interacting with people. I was 25 when 'Legally Blonde' came out, 26 for 'Sweet Home Alabama', and 29 for 'Walk the Line'. And I was scared, really scared. Now I feel like a different person. It's a great thing getting older. You are who you are; you say what you mean."
Reese Witherspoon – Harper's Bazaar February 2016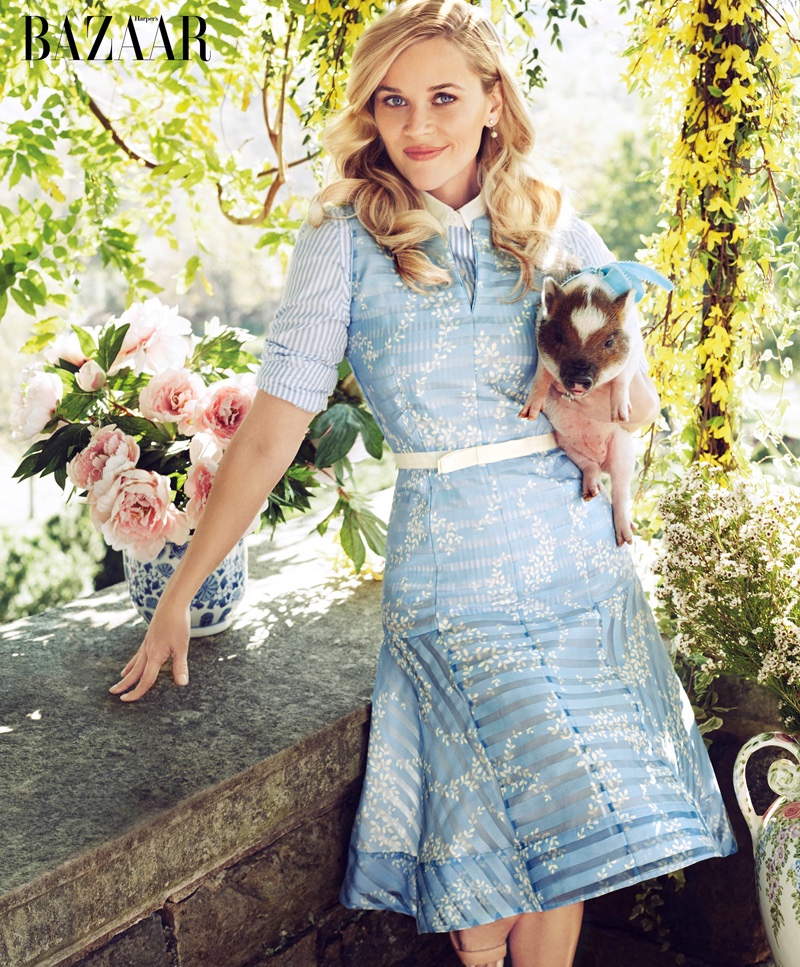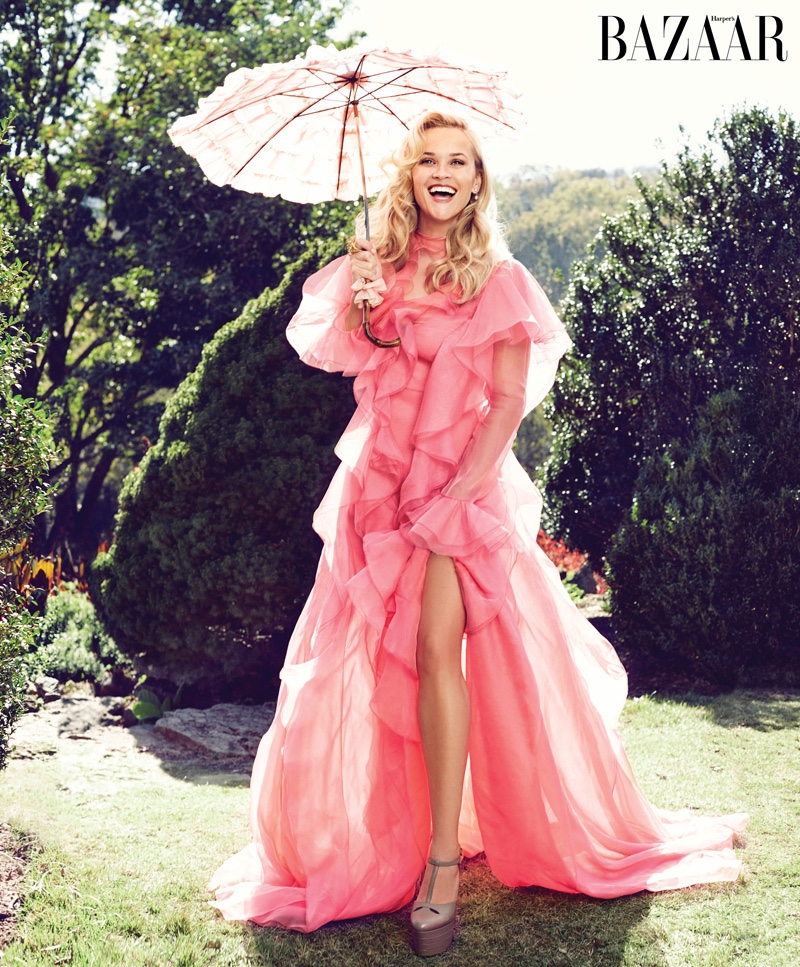 Images courtesy Harper's Bazaar
Reese Witherspoon – Draper James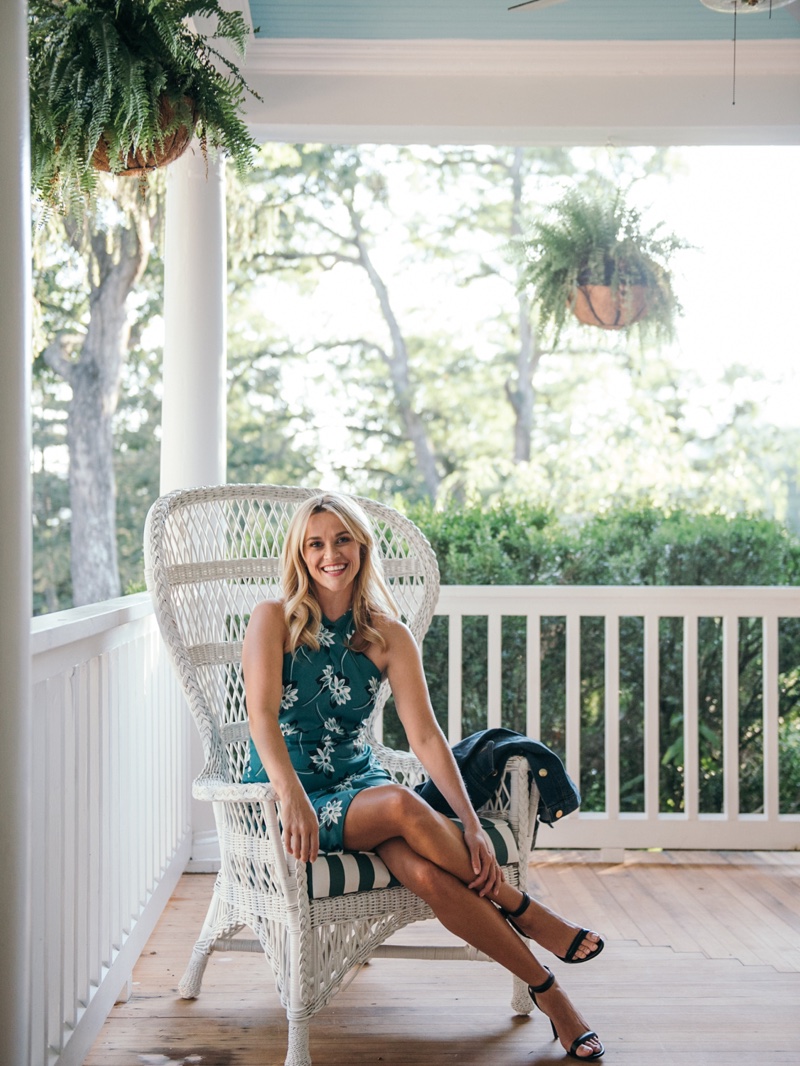 Launched in May 2015, Reese Witherspoon's clothing brand Draper James is a southern-inspired retailer brand. Witherspoon chose to name to honor her grandparents—Dorothea Draper and William James Witherspoon.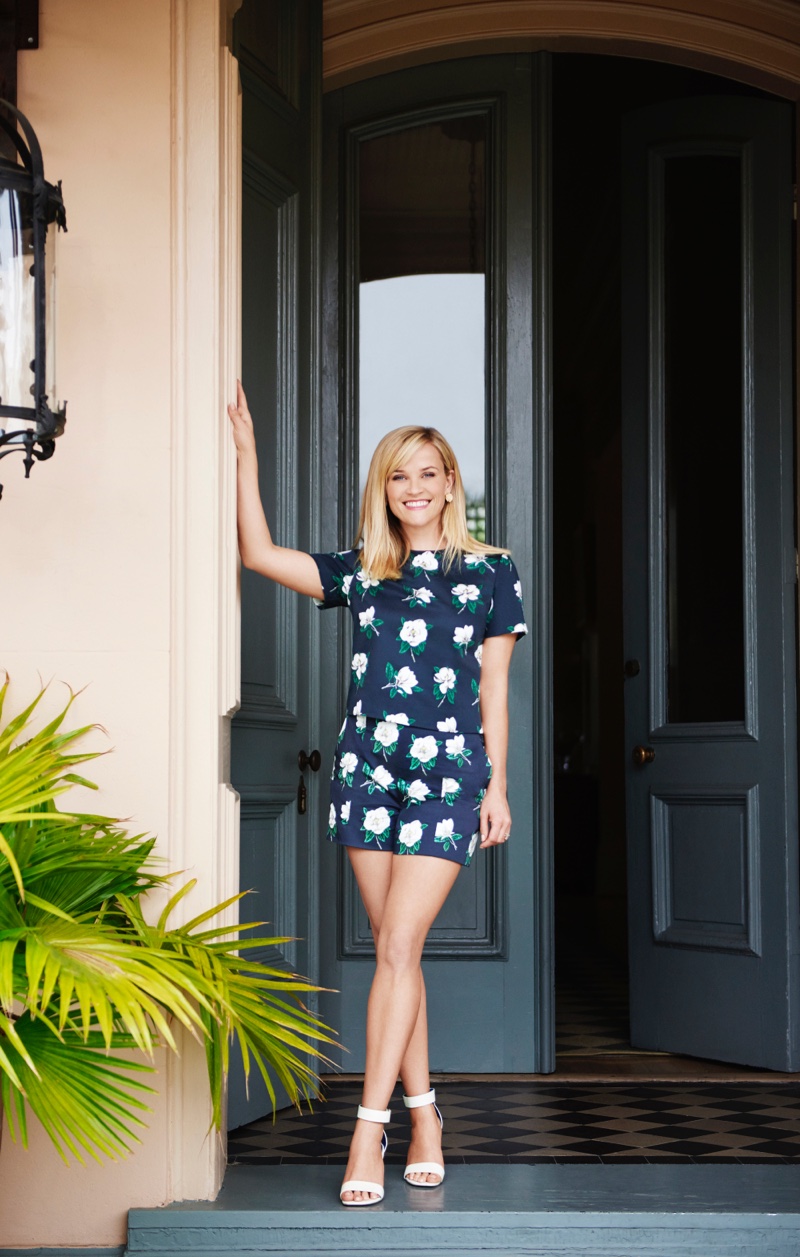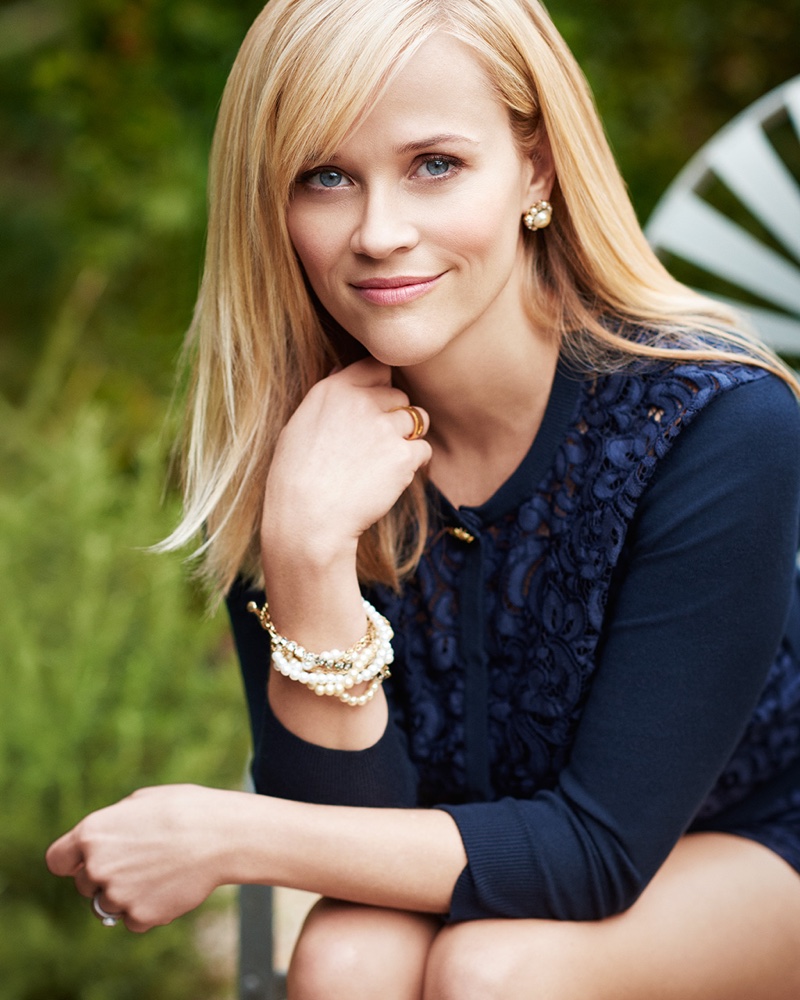 Images: Draper James