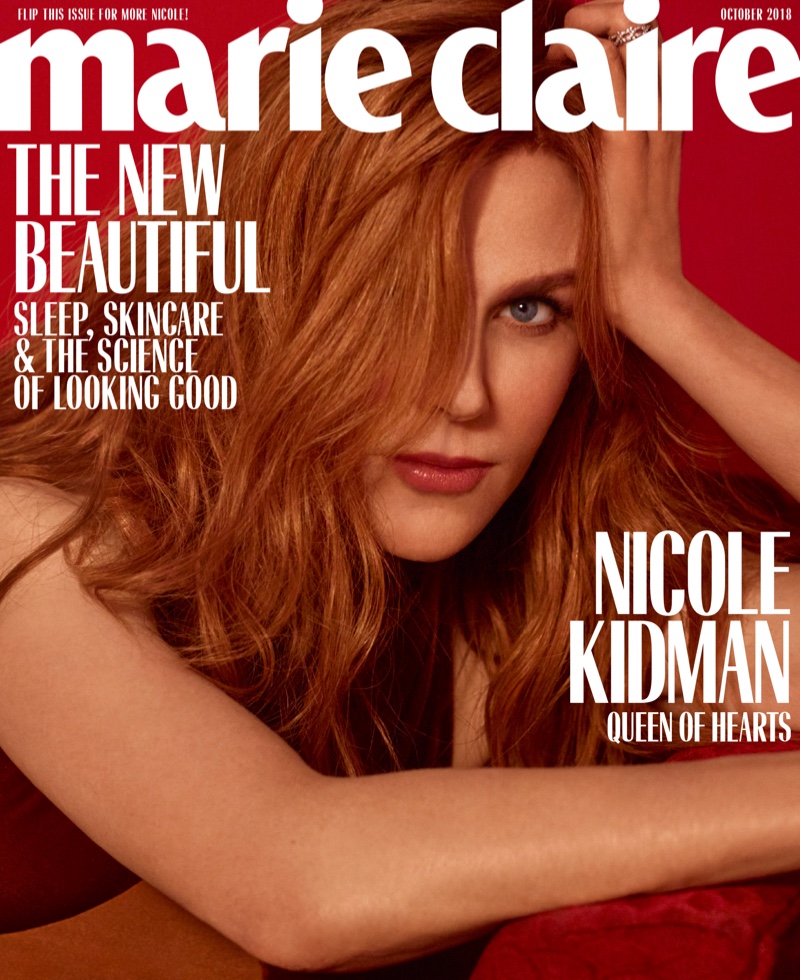 Nicole Kidman graces the October 2018 issue of Marie Claire US. Ready for her closeup, the actress poses in a Salvatore Ferragamo dress. In front of the lens of Thomas Whiteside, Nicole impresses wearing looks from the fall collections. Styled by fashion director Joseph Errico, the 'Boy Erased' star wears a mix of designs from the likes of Chloe and Givenchy.
Related: Nicole Kidman Stuns in Haute Couture Dresses for Tatler UK

Cover Shoot: Nicole Kidman for Marie Claire US October 2018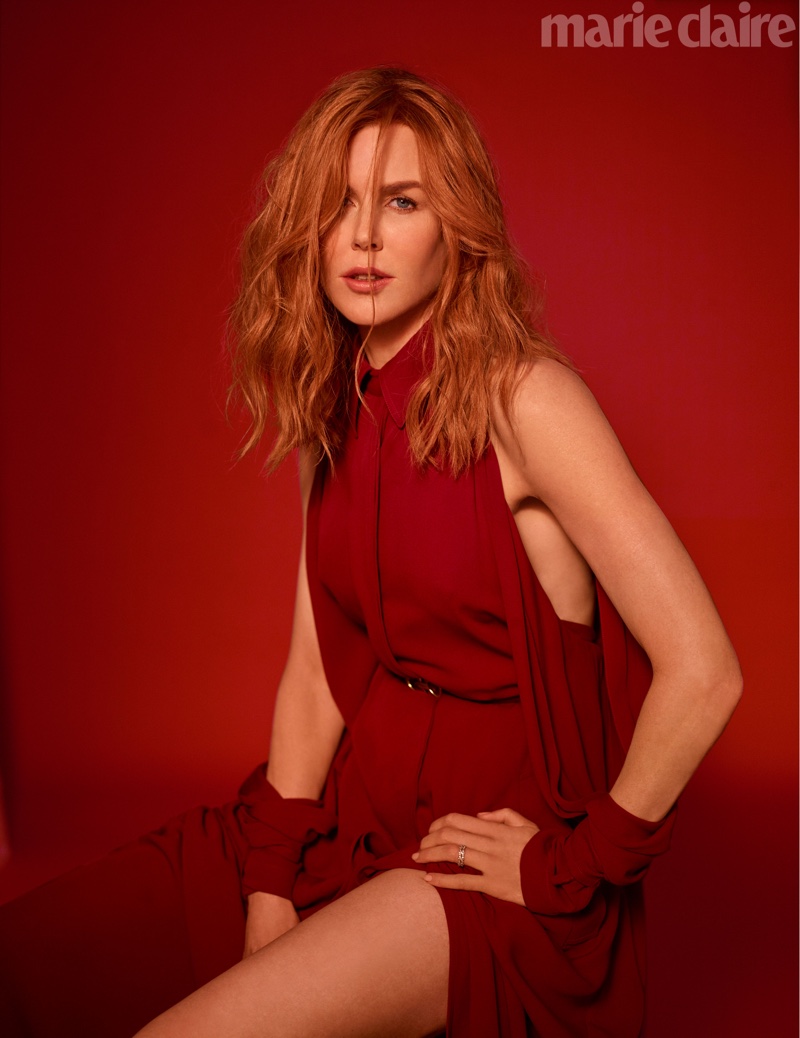 Nicole Kidman on Watching Certain Films
In her interview, Nicole talks about watching films by directors accused of sexual misconduct.
I look at those films that Polanski made, and they're amazing. I'm sort of navigating through it myself with my own moral compass. What do you do? Do you ban it? Or see it as art? Or judge it in this time looking back at that time? I have no answer."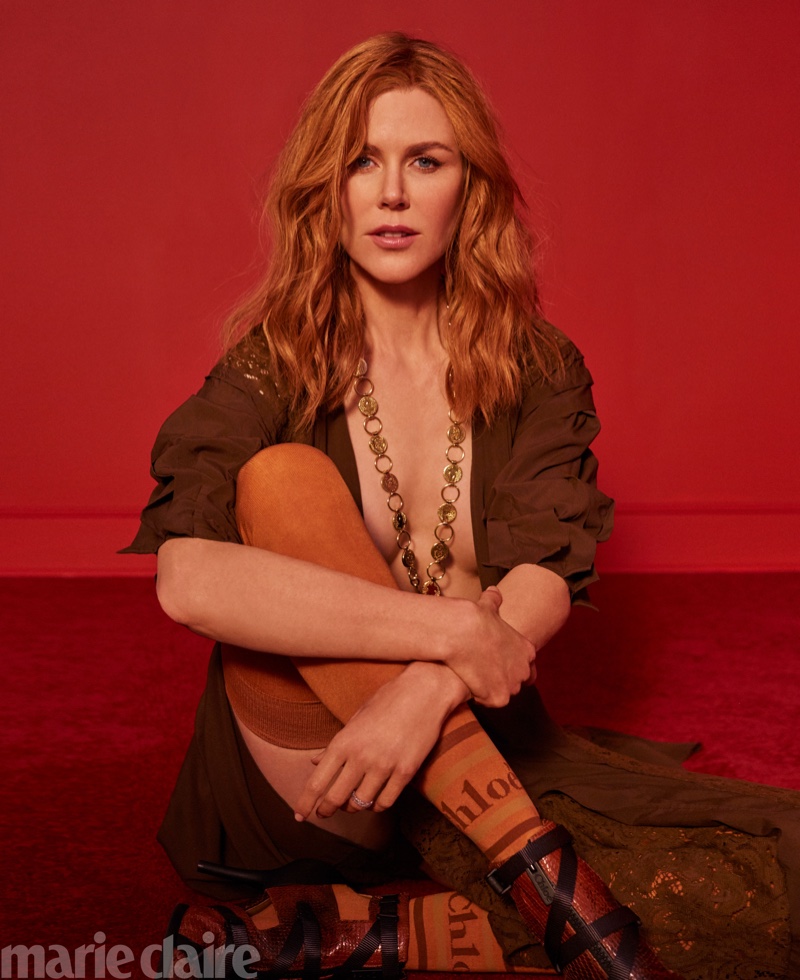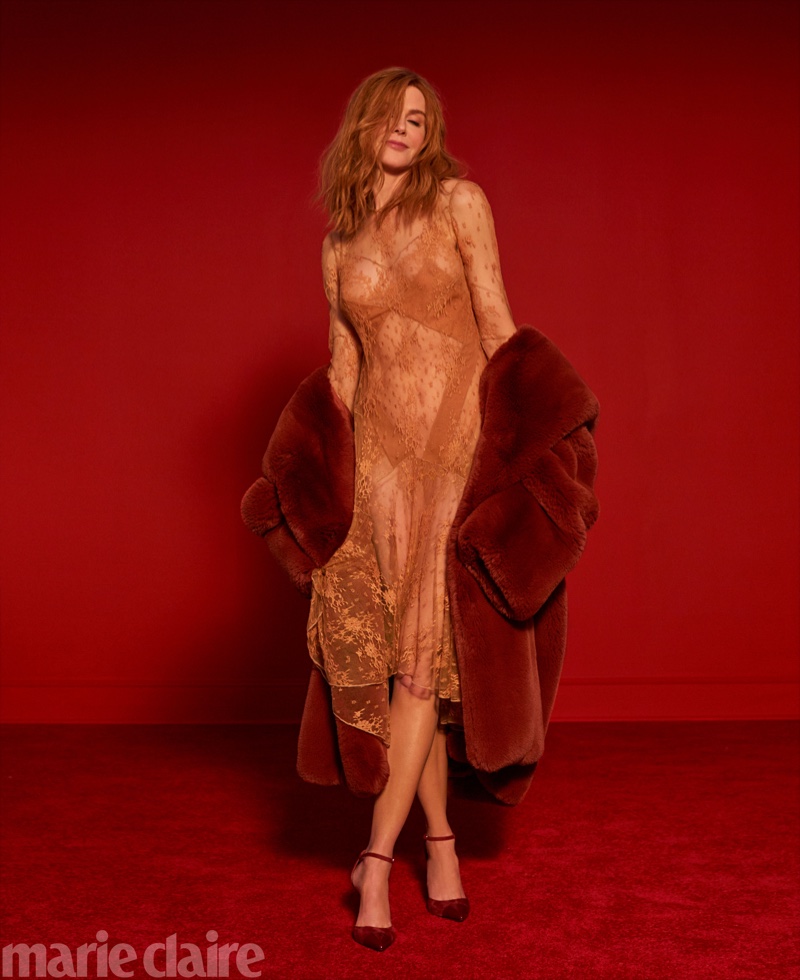 Photos: Thomas Whiteside / Marie Claire US