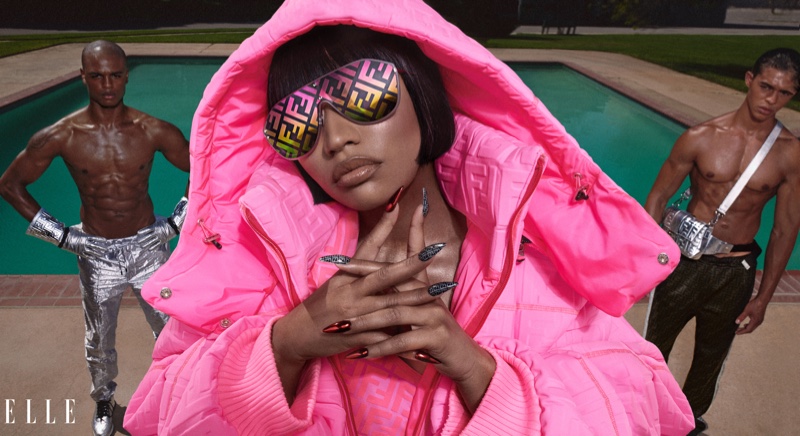 Rapper Nicki Minaj poses poolside for ELLE US' October 2019 issue. Captured by Steven Klein, she wears her upcoming Fendi collaboration called Fendi Prints On. Nicki tries on standout pieces from the 127 item line that launches on October 14th. From bathing suits to accessories and heels, these designs pop. See more images of Nicki for ELLE below!
Related: Nicki Minaj Poses in High Fashion Looks for Vogue Arabia

Nicki Minaj for ELLE US October 2019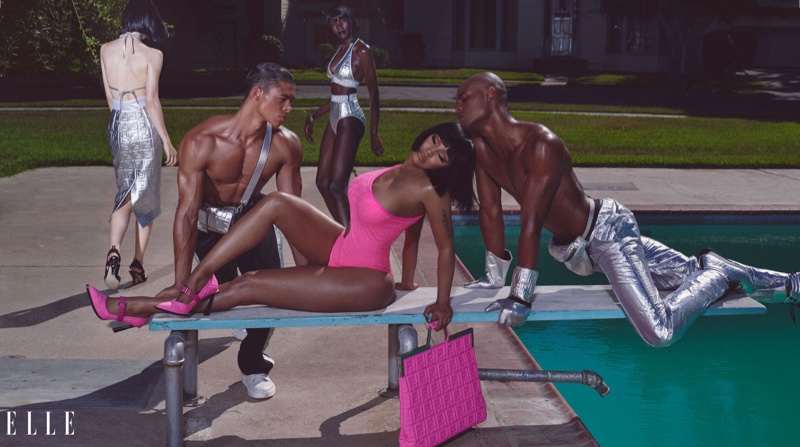 Nicki Minaj on Collaborating With Fendi
In her interview, Nicki talks about her dream of wearing Fendi.
Certain brands have always been sought after, because we'd hear rappers rap about them all our lives, and we think that these brands signify some sort of success in life. And then, when you're able to actually afford them, it feels like, 'Wow, I've accomplished one of my goals, at least in the fashion world.'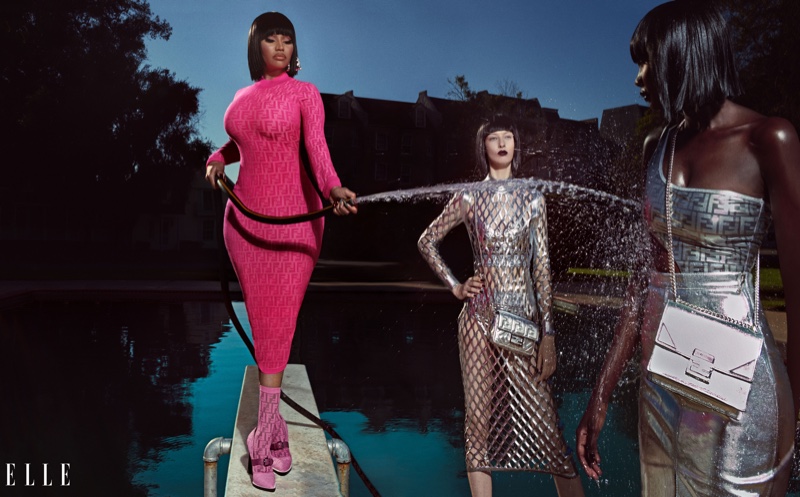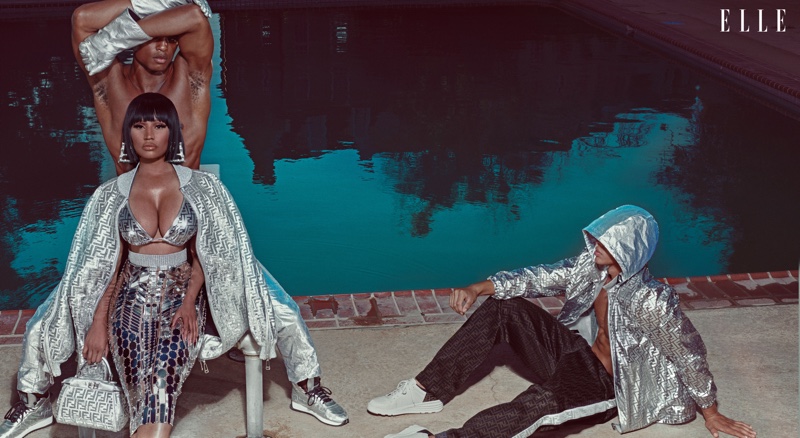 Photos: Steven Klein for ELLE US