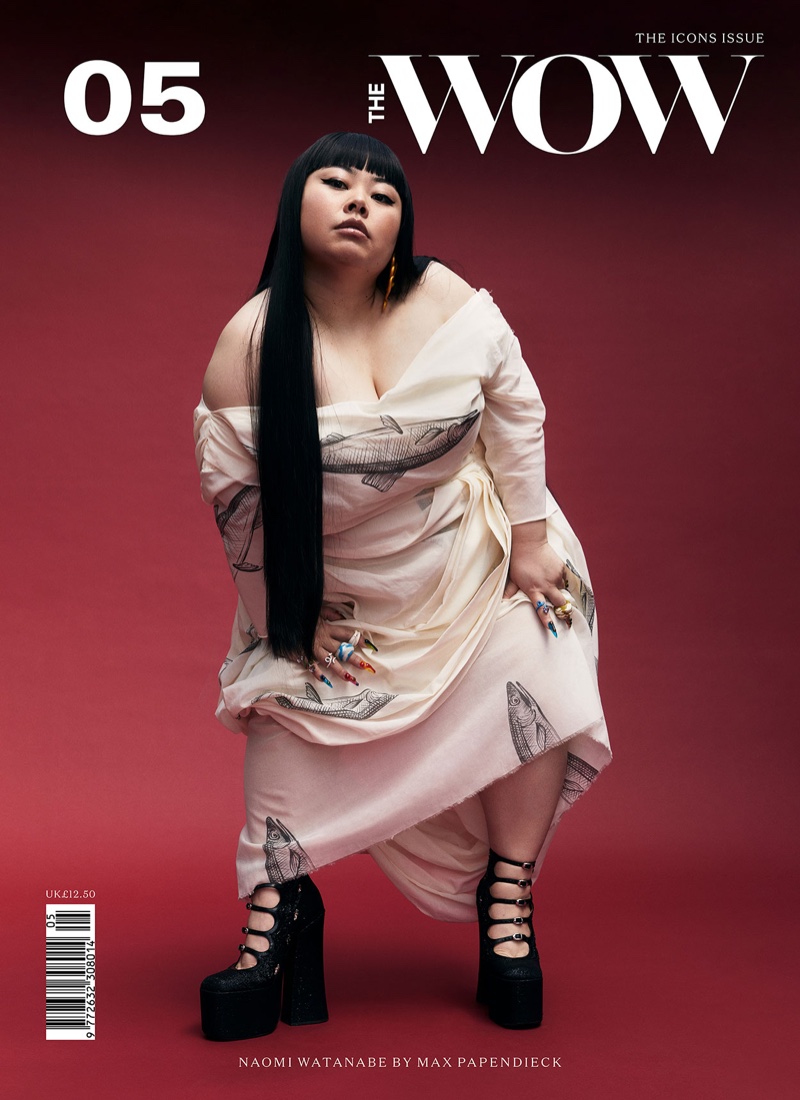 Comedian Naomi Watanabe graces two covers for Issue #05 of The WOW Magazine. Photographed by Max Papendieck, the Japanese star wears a Gogo Graham dress with Marc Jacobs platform shoes on the first. A second cover features a Monot dress and Marc Jacobs platforms with a LIVODO breastplate.
Accompanying images include Naomi wearing high fashion ensembles styled by Cece Liu. Wearing bold silhouettes, the comedian shows off layered jewelry as well as colorful nail art.
Related: Fan Bing Bing Poses for The WOW Magazine's Beauty Issue
Finishing her look, Gonn Kinoshita works on her sleek bangs with makeup by Frank B and nails by Mei Kawajiri. In her interview with the magazine, she talks about moving to New York City and not being ruled by labels.
Cover Shoot: Naomi Watanabe for The WOW Magazine Issue #05