Miley Cyrus does a wink on WSJ. Magazine's June 2020 digital cover. The singer does a self-portrait wearing a green leather outfit with purple gloves. Accompanying images show Miley posing in colorful ensembles as well as equally vibrant makeup. The singer and upcoming talk show host rocks the whimsical looks. In her interview, she talks about politics, her heroes, and more with Derek Blasberg.
Related: Miley Cyrus Turns Up the Shine Factor for ELLE
Cover Shoot: Miley Cyrus for WSJ. Magazine June 2020 Digital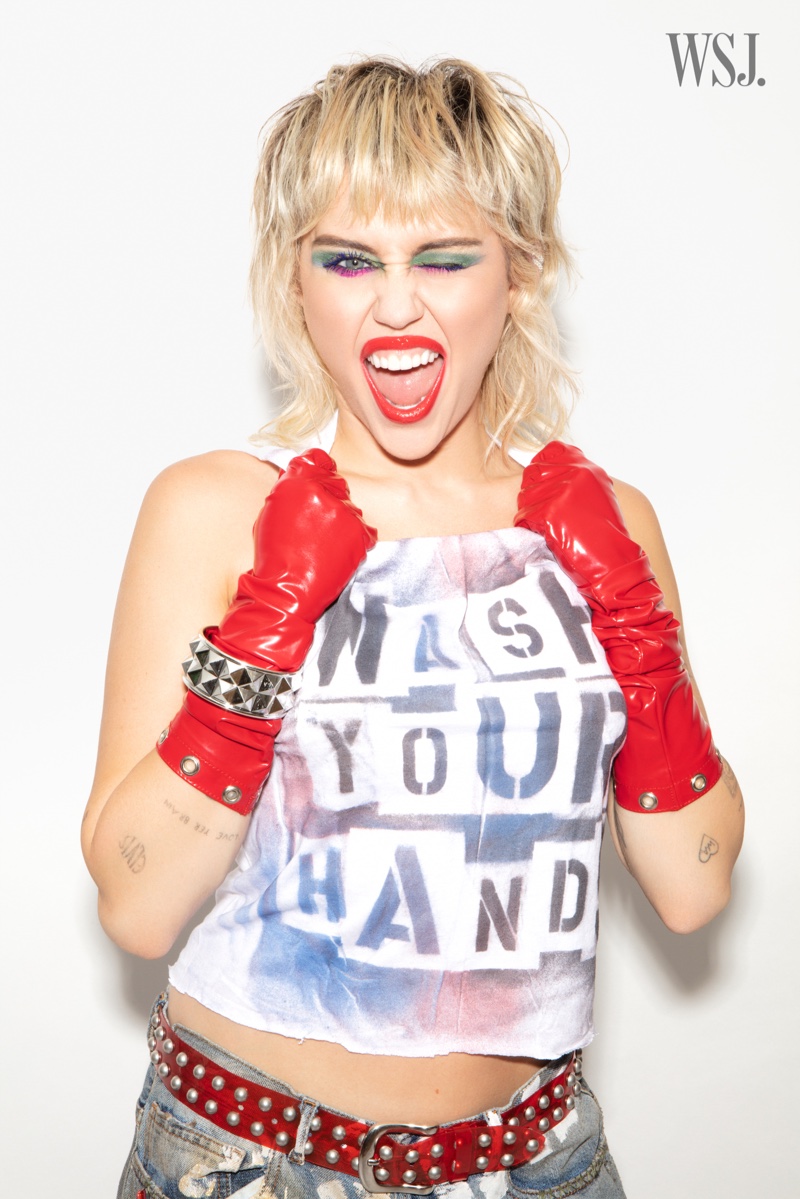 Miley Cyrus on Her Talk Show
In her interview, Miley talks about what she wants for her talk show.
Yes, because I do not want to be a preacher or a teacher. I want to learn, and I want to listen. I want to just pass the microphone that usually is in my hands to someone who does not [have one]. Local activists fighting for their community don't have the platforms I have, and I wanted to share that. I'm very, very cautious of ever claiming that I know best, because the one thing I know is that I don't.

Miley Cyrus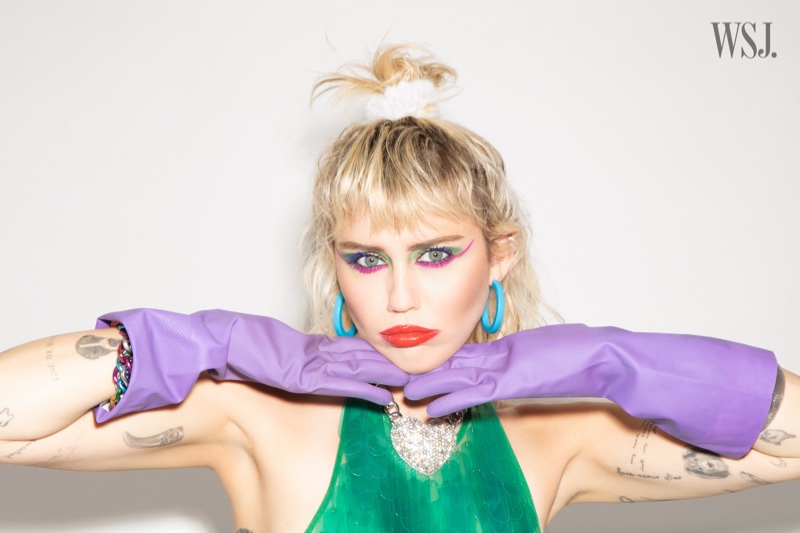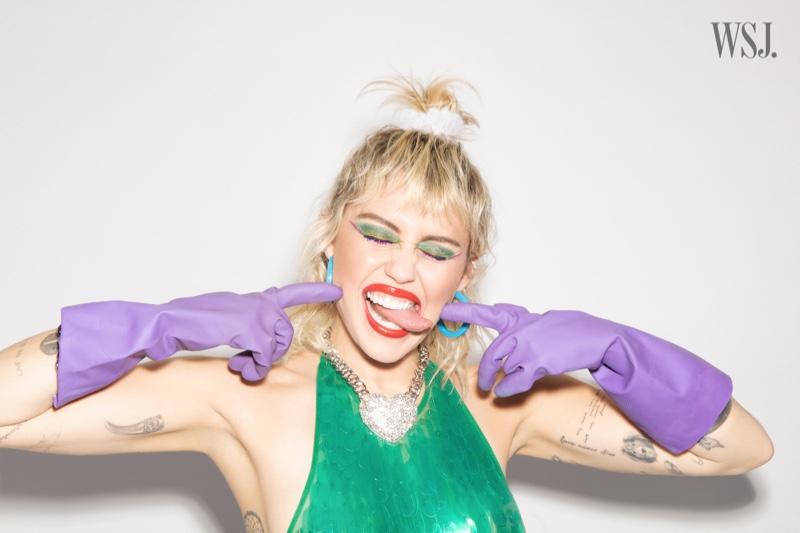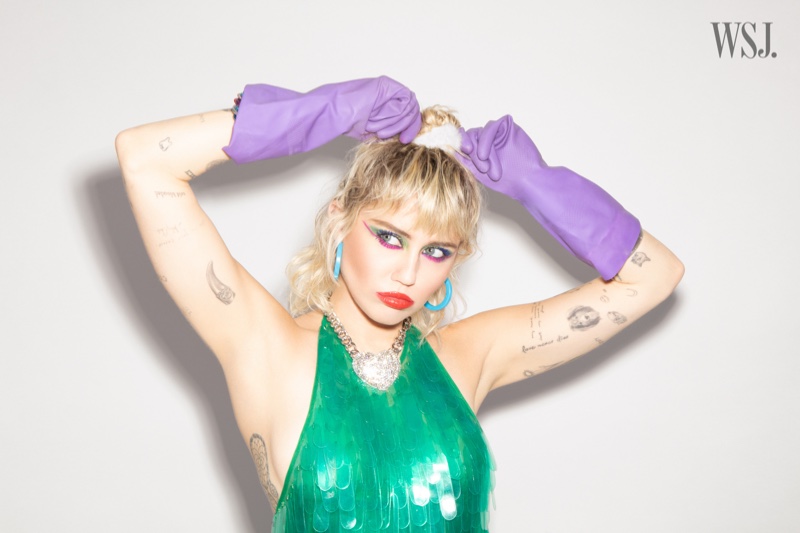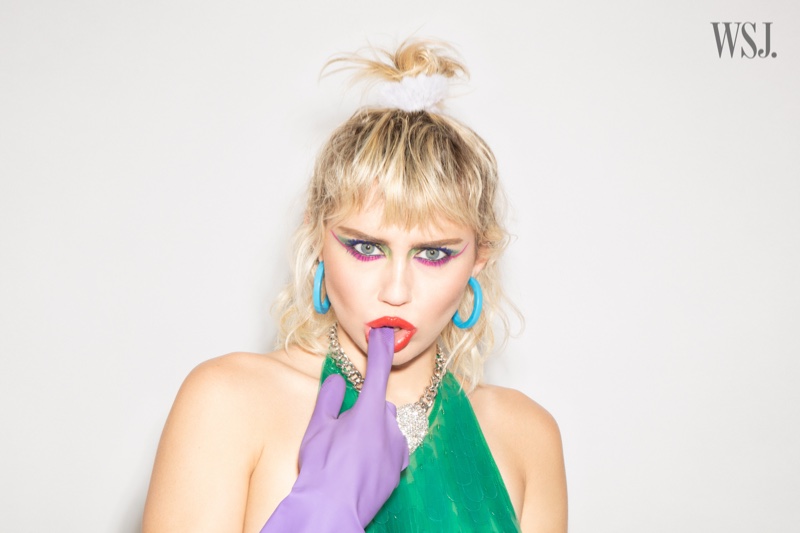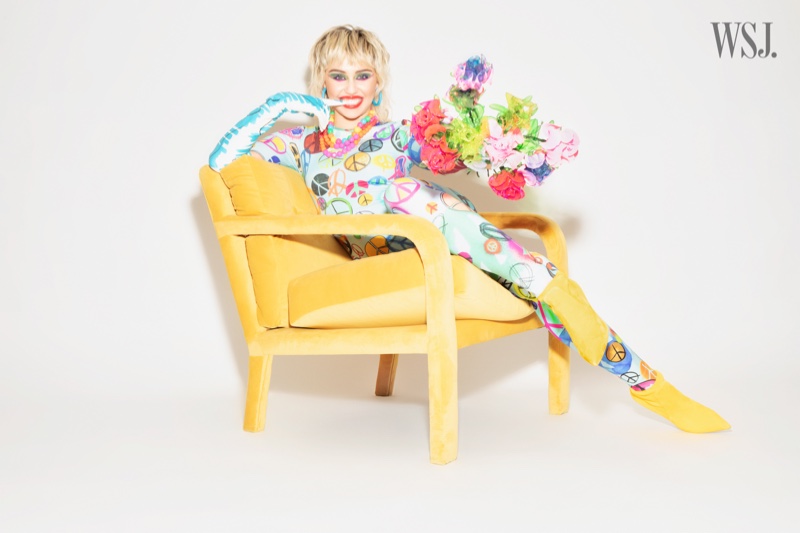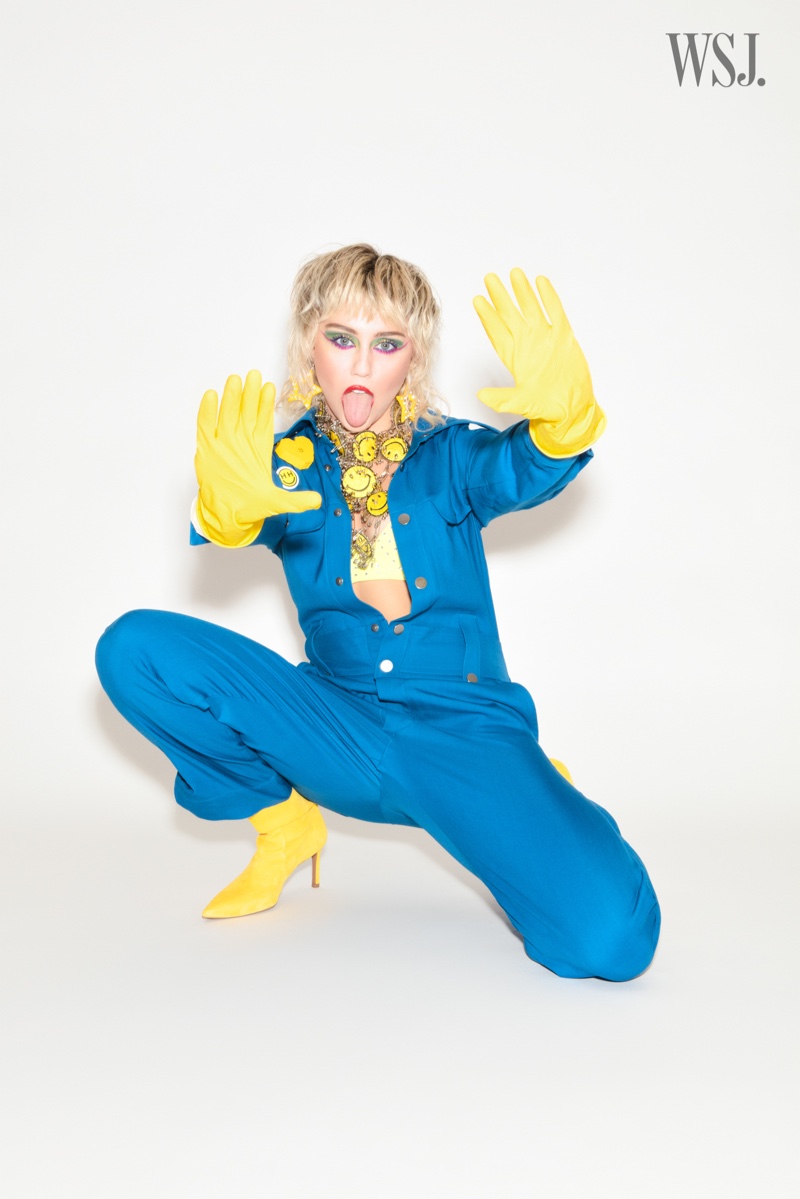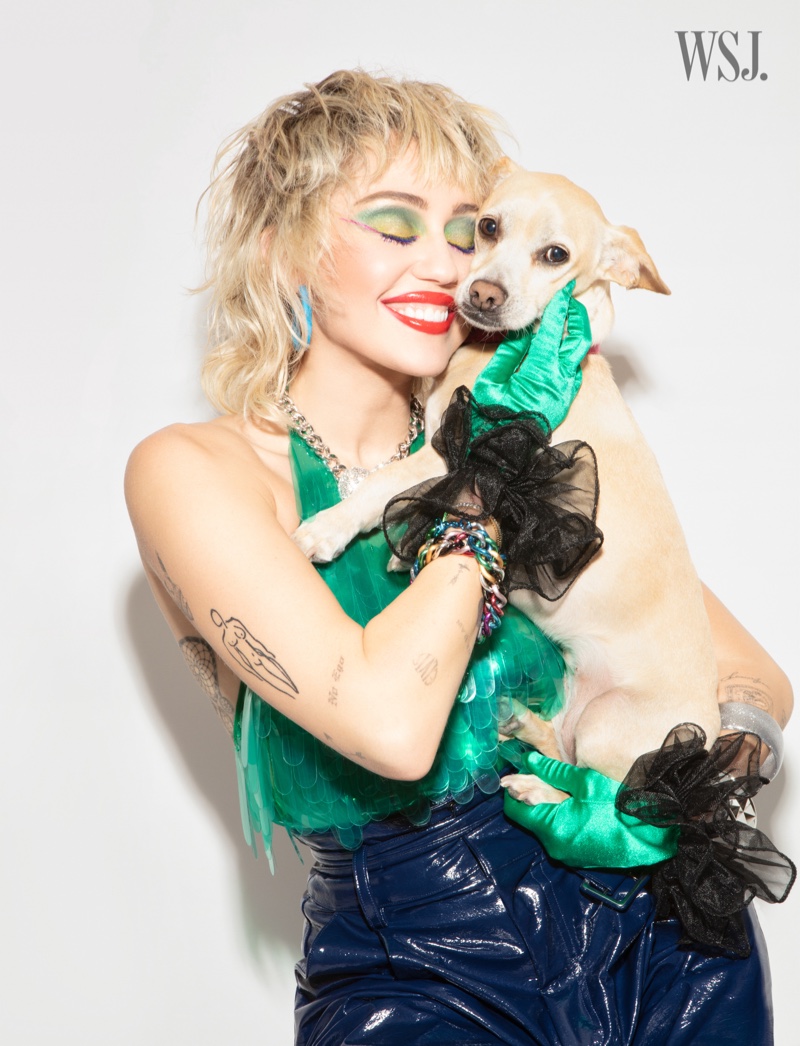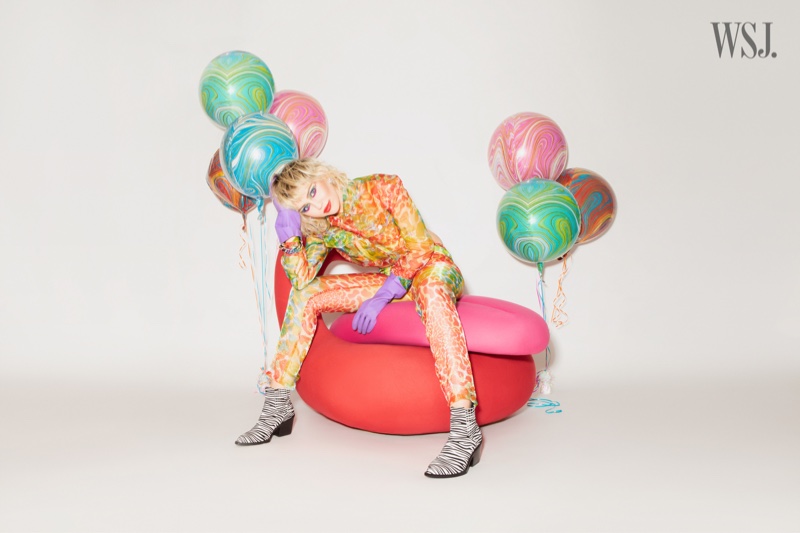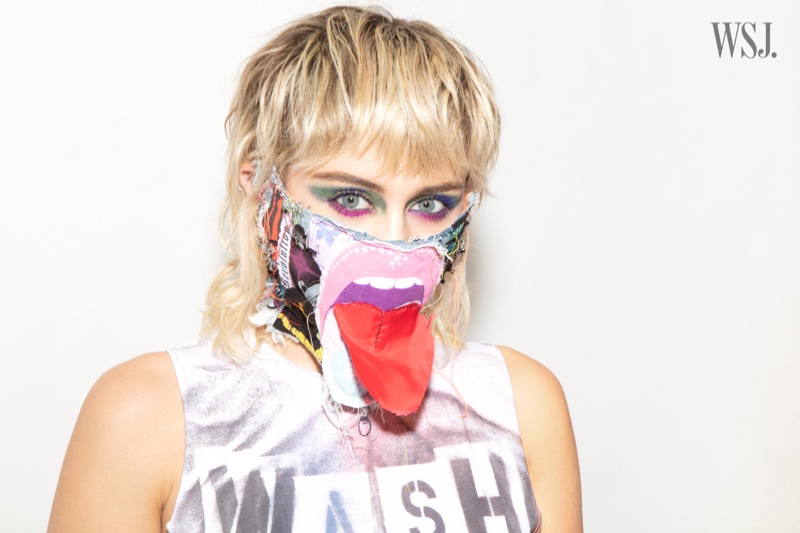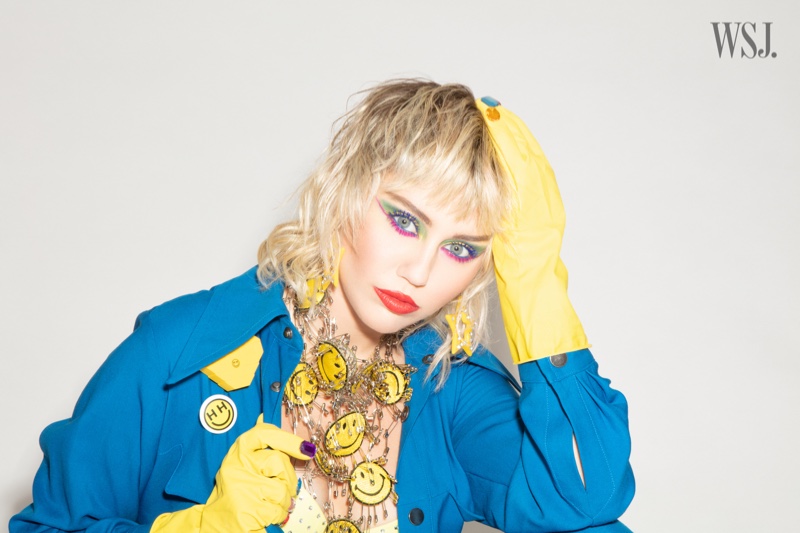 Photos: Miley Cyrus for WSJ. Magazine