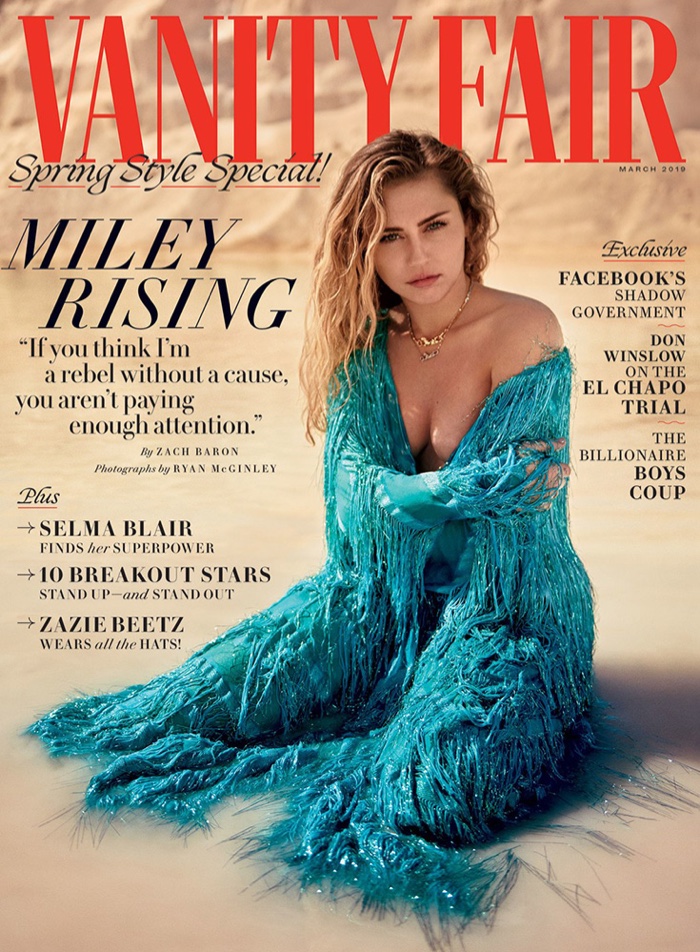 Miley Cyrus lands the March 2019 cover of Vanity Fair. Captured by Ryan McGinley, the singer wears a teal Gucci gown for the image. Inside the glossy, Miley poses in Miami wearing whimsical ensembles. Styled by Samira Nasr, the blonde poses in the designs of Valentino, Marc Jacobs and Celine amongst others. For beauty, Gina Edwards (See Management) works on her manicure with hair by Recine and James Kaliardos on makeup.
Related: Miley Cyrus Teams Up with Converse On Glittery Sneakers

Cover Shoot: Miley Cyrus for Vanity Fair March 2019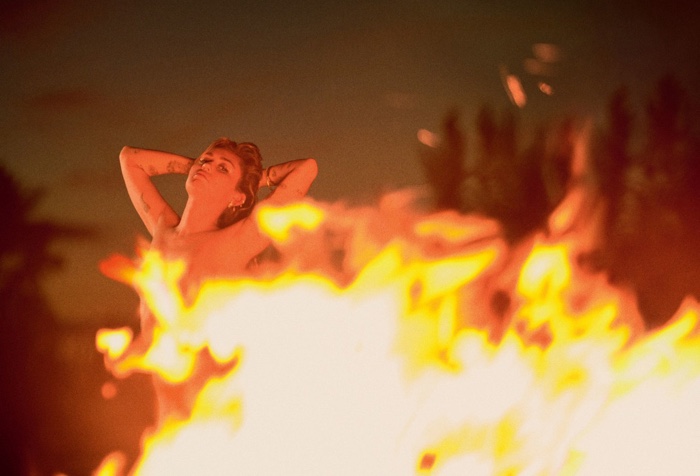 Miley Cyrus on Getting Married
In her interview, Miley talks about why she decided to get married.
The reason that people get married sometimes can be old-fashioned, but I think the reason we got married isn't old-fashioned—I actually think it's kind of New Age. We're redefining, to be f***ing frank, what it looks like for someone that's a queer person like myself to be in a hetero relationship."