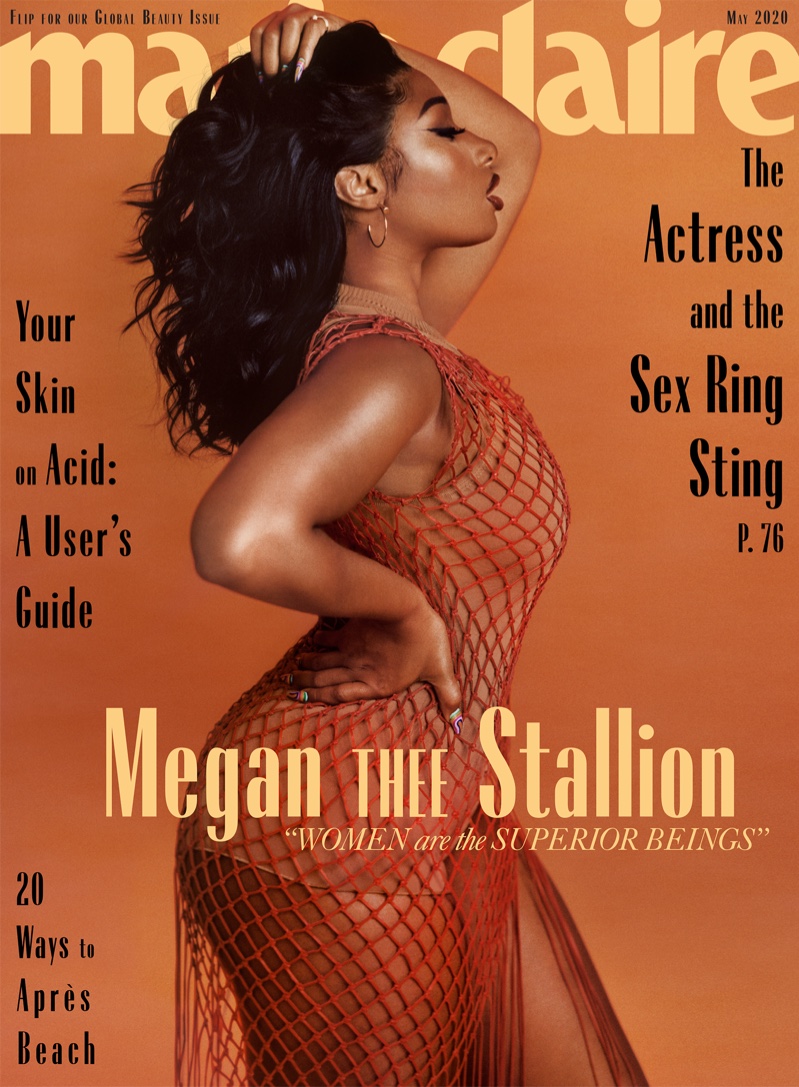 Megan Thee Stallion strikes a pose for Marie Claire US' May 2020 cover. Lensed by Micaiah Carter, she wears an Off-White net dress and bodysuit with Cartier jewelry. Accompanying images show Megan posing in glamorous designs. Styled by Memsor Kamarake, the 'Hot Girl Summer' rapper tries on pieces from Balmain, Balenciaga, Versace and more. For beauty, Kellon Deryck works on hair with makeup by Sir John.
Related: Megan Thee Stallion is Texas Glam in Depop Campaign

Cover Shoot: Megan Thee Stallion for Marie Claire US May 2020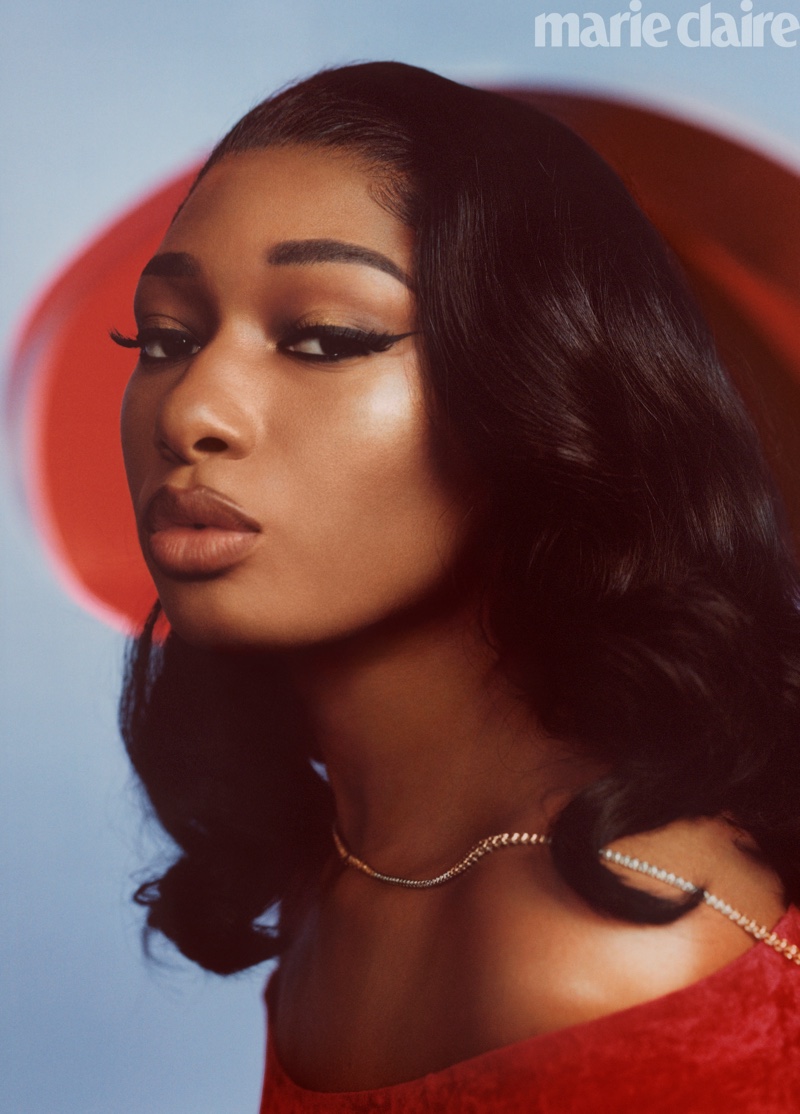 Megan Thee Stallion on Men vs. Women in Rap
In her interview, Megan talks about the double standards in rap music.
A man can be as mediocre as he wants to be but still be praised," she argues. "A man can talk about how he's about to do all of these drugs and then come and shoot your house up. But as soon as I say something about my vagina, it's the end of the world?"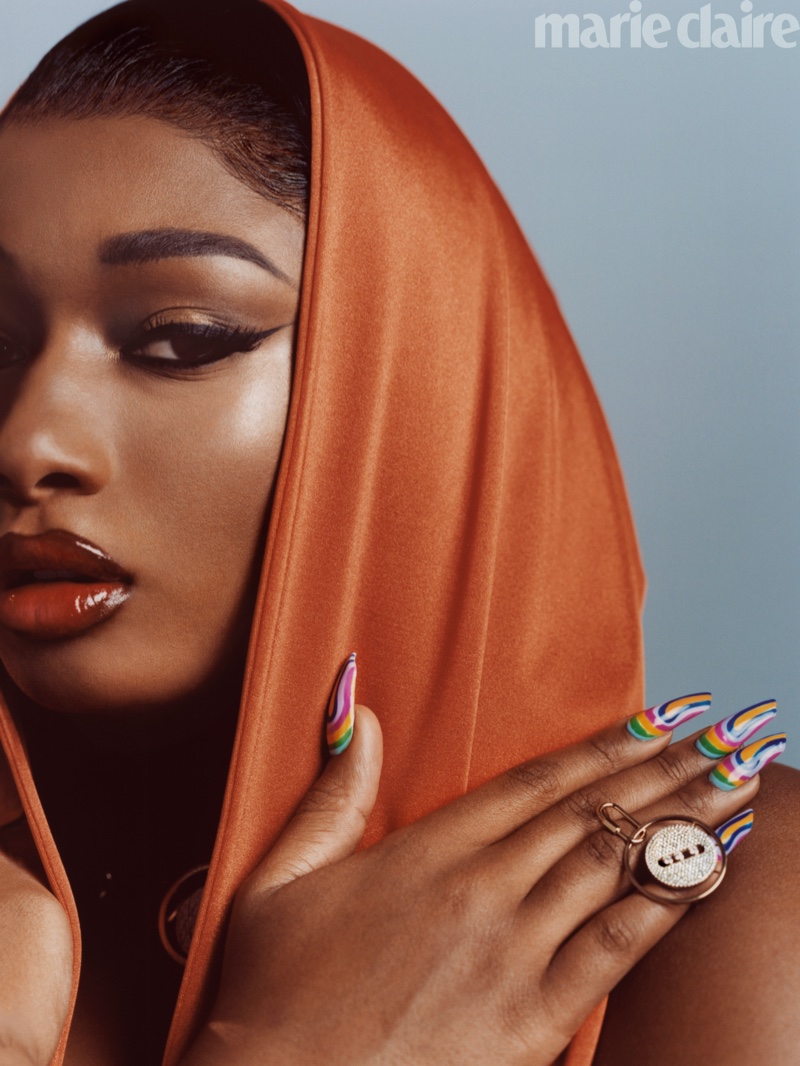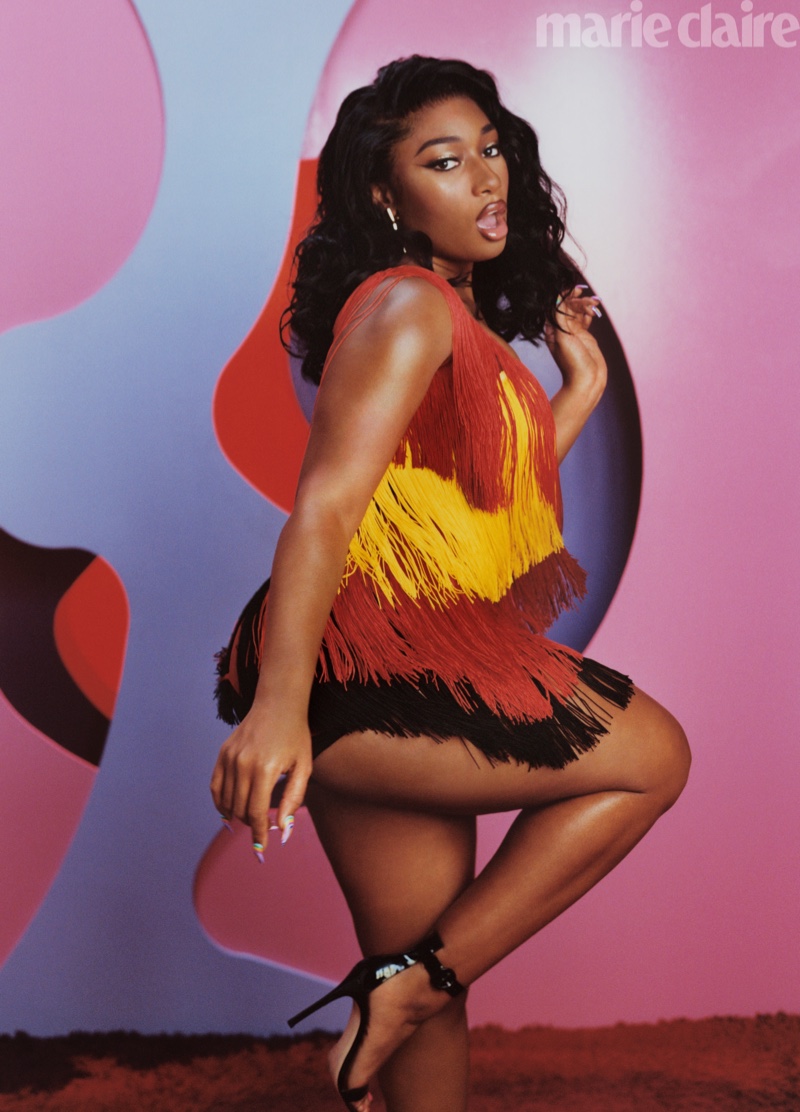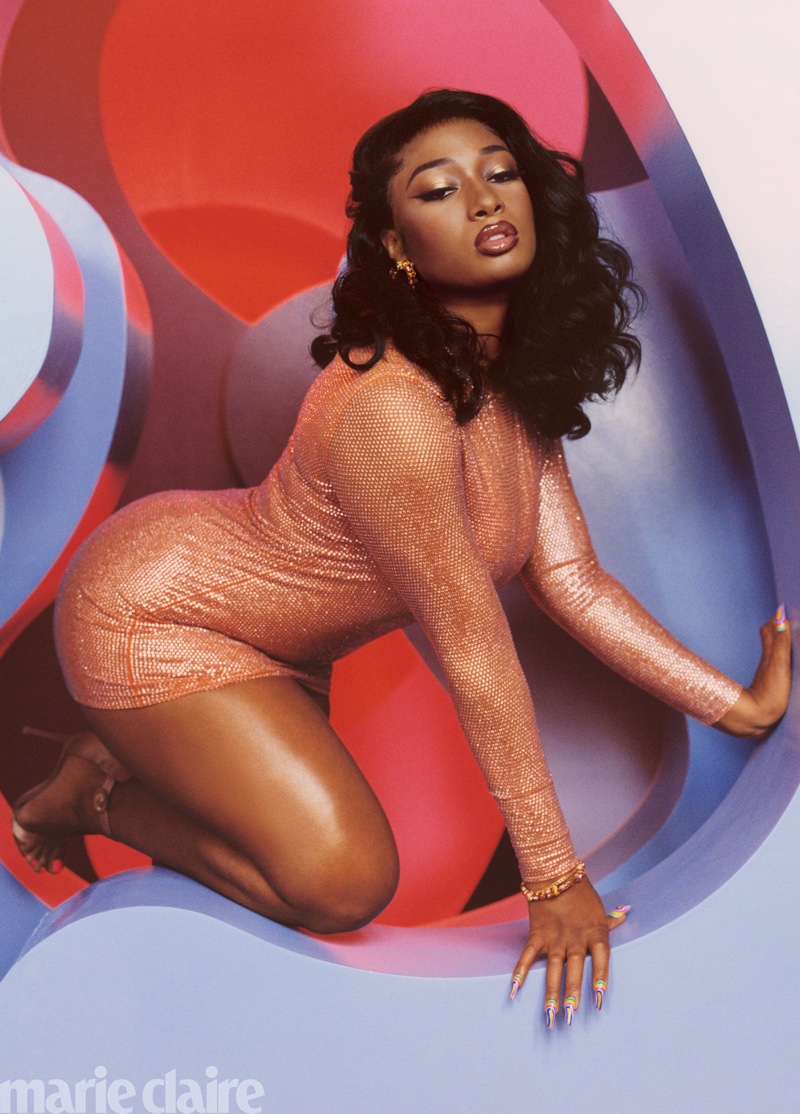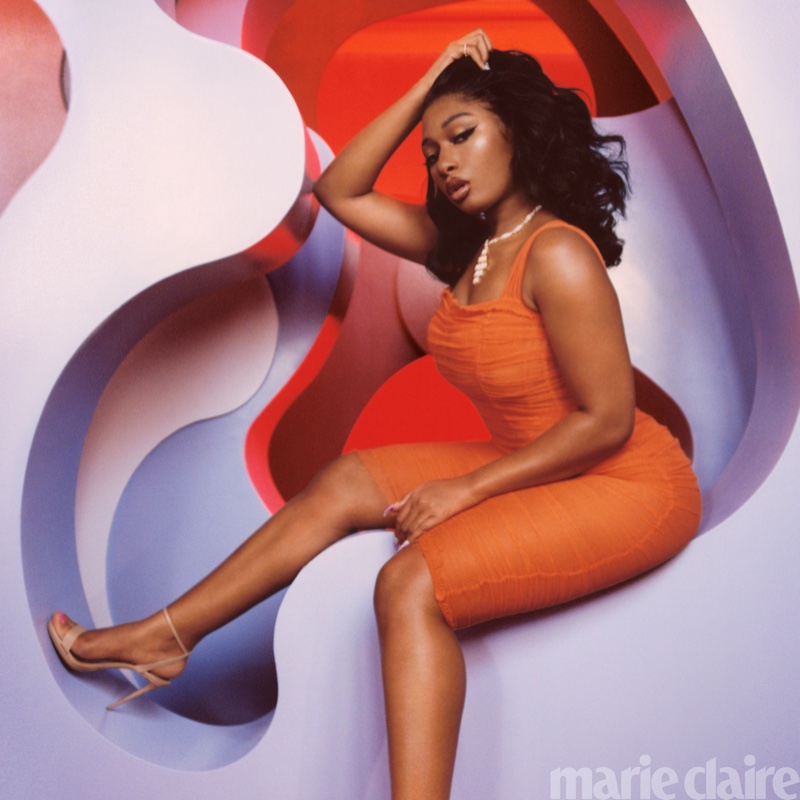 Photos: Micaiah Carter for Marie Claire US