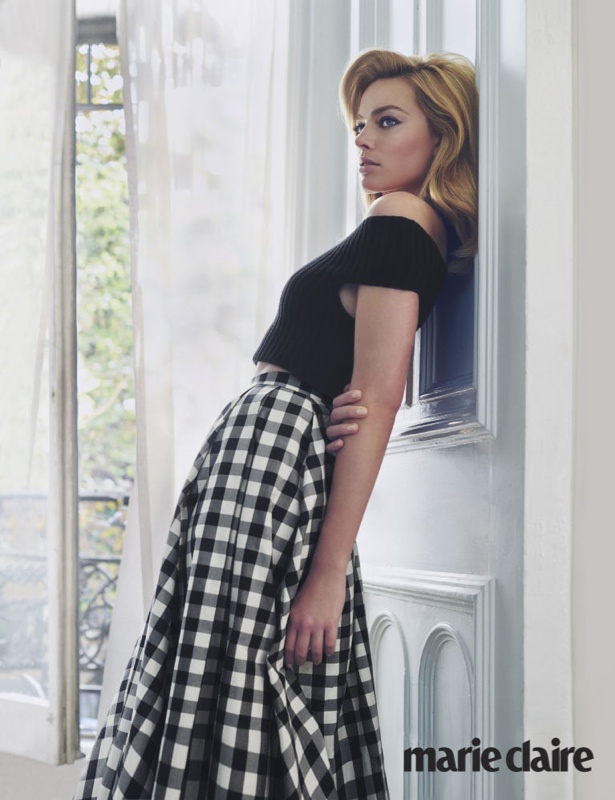 24-year-old actress Margot Robbie graces the March 2015 issue of Marie Claire US, wearing a printed look with a v-neckline. Set to star in "Focus" alongside Will Smith, the Australian star talks her love life, look, lifestyle and more with the magazine.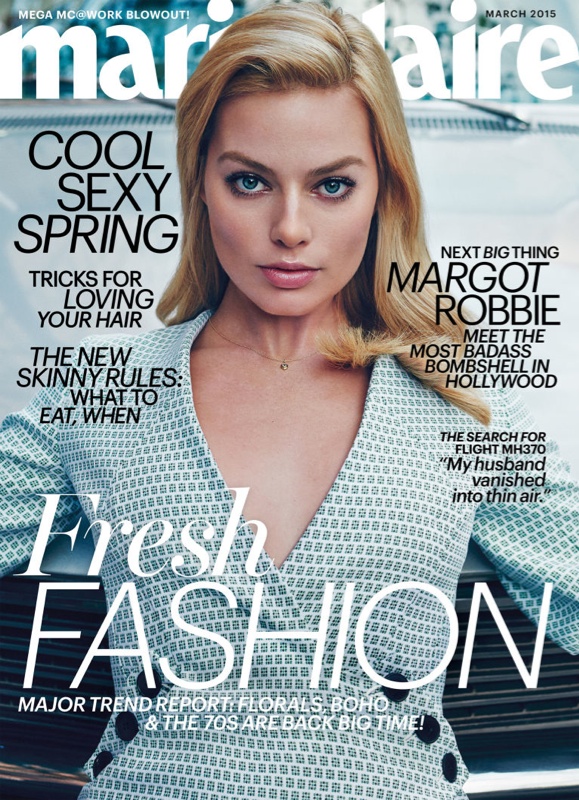 On her look: "I know that my look is more 'toothpaste model' as opposed to artsy, which sucks because I can play those roles."
On her lifestyle: "I have a normal 24-year-old life. If I were a waitress, I'd probably have the exact same lifestyle. I'd go to the same clubs I go to already, live in the same house with the same housemates, hang out with the same people."
On her love life: "I am officially off the market… I made a conscious decision not to date actors, but not because I hate actors. That's a nasty generalization to make, and that's not the case… People take such an interest in your love life when you have a profile, it puts a lot of stress on a relationship. So two people with profiles, I figure it's just double the amount of scrutiny, and I'd like to avoid that at all costs.
Images: MARIE CLAIRE/Beau Grealy