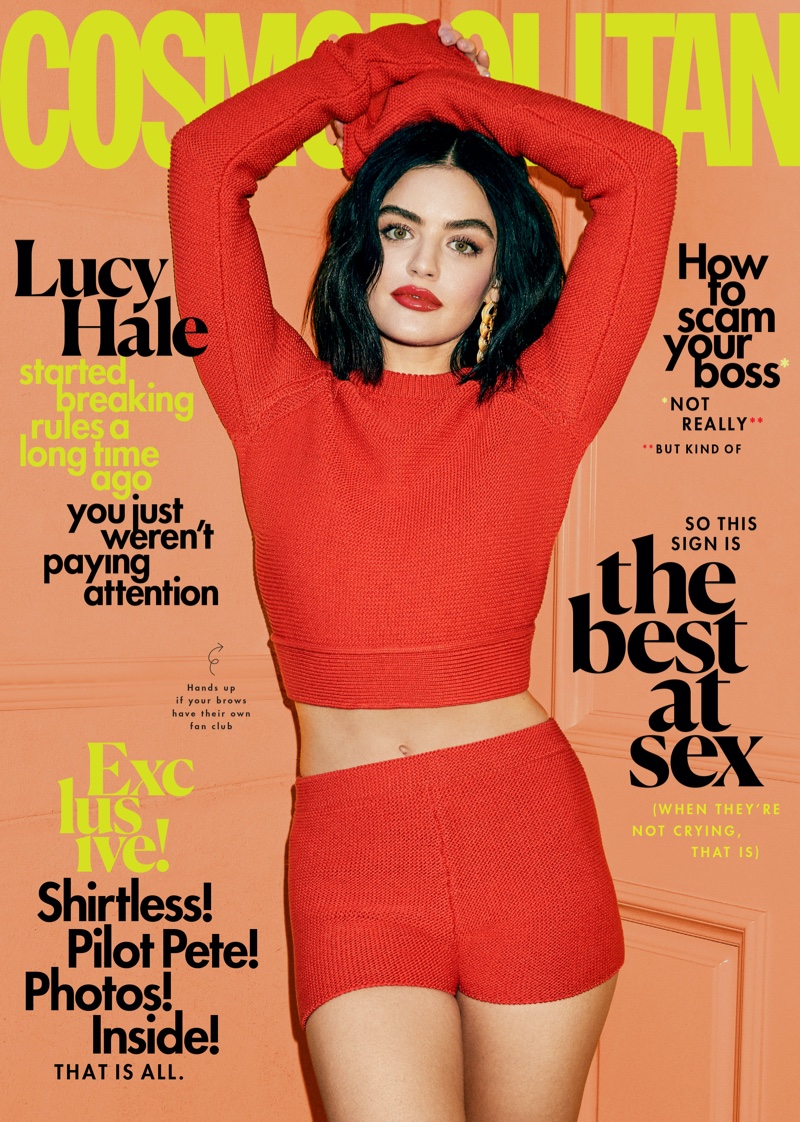 Lucy Hale stands out in red for Cosmopolitan's March 2020 cover. Captured by Ben Watts, she wears a Salvatore Ferragamo knit top and shorts set. Inside the fashion glossy, Lucy wears glamorous looks perfect for a night out. Styled by Cassie Anderson, tries on brands such as Gucci, Isabel Marant and Alessandra Rich. Laura Polko works on hair for the shoot with makeup by Jenna Kristina.
Related: Lucy Hale Shines in Shopbop's #HolidayHowTo Campaign

Cover Shoot: Lucy Hale for Cosmopolitan March 2020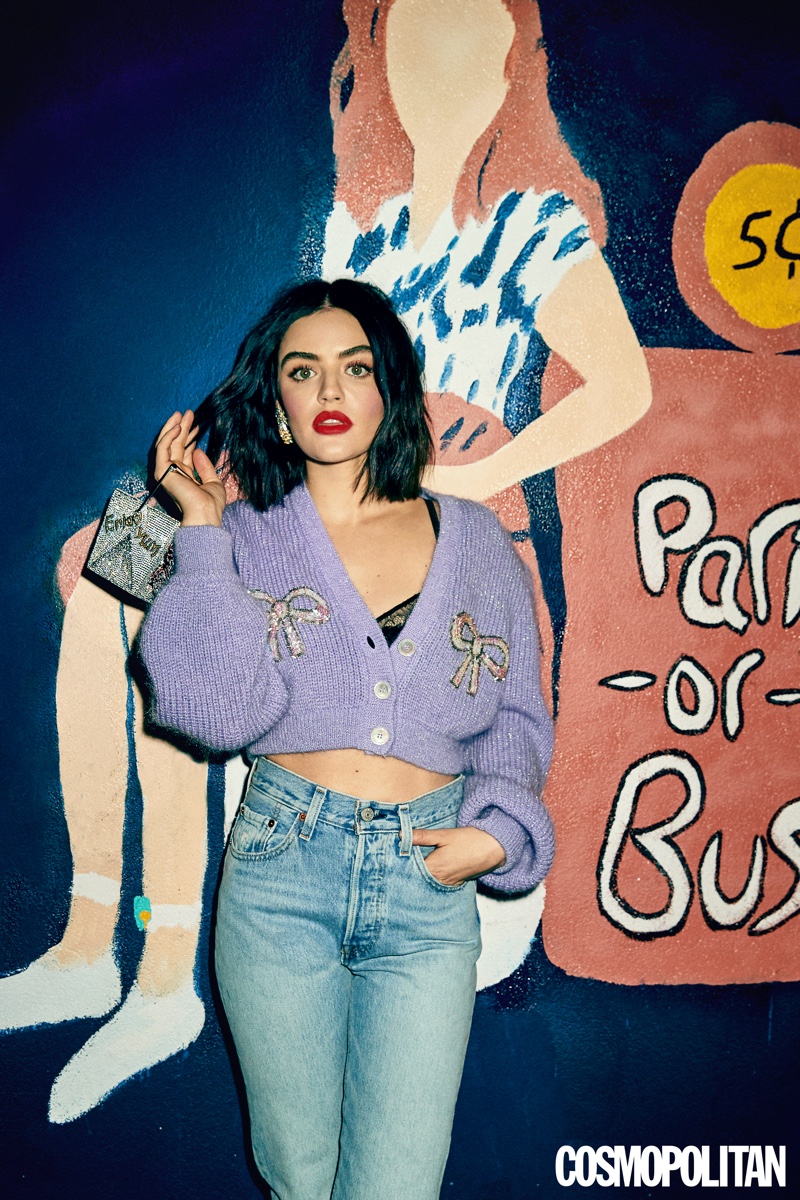 Lucy Hale on Cutting Her Hair
In her interview, Lucy Hale talks about the reaction to her cutting her hair.
I couldn't tell you the amount of times when guys were like, 'You should grow your hair out again. I like long hair.' I'm like, 'I'm not cutting my f*cking hair for you.' I cut my hair for me. And I feel great with it this way."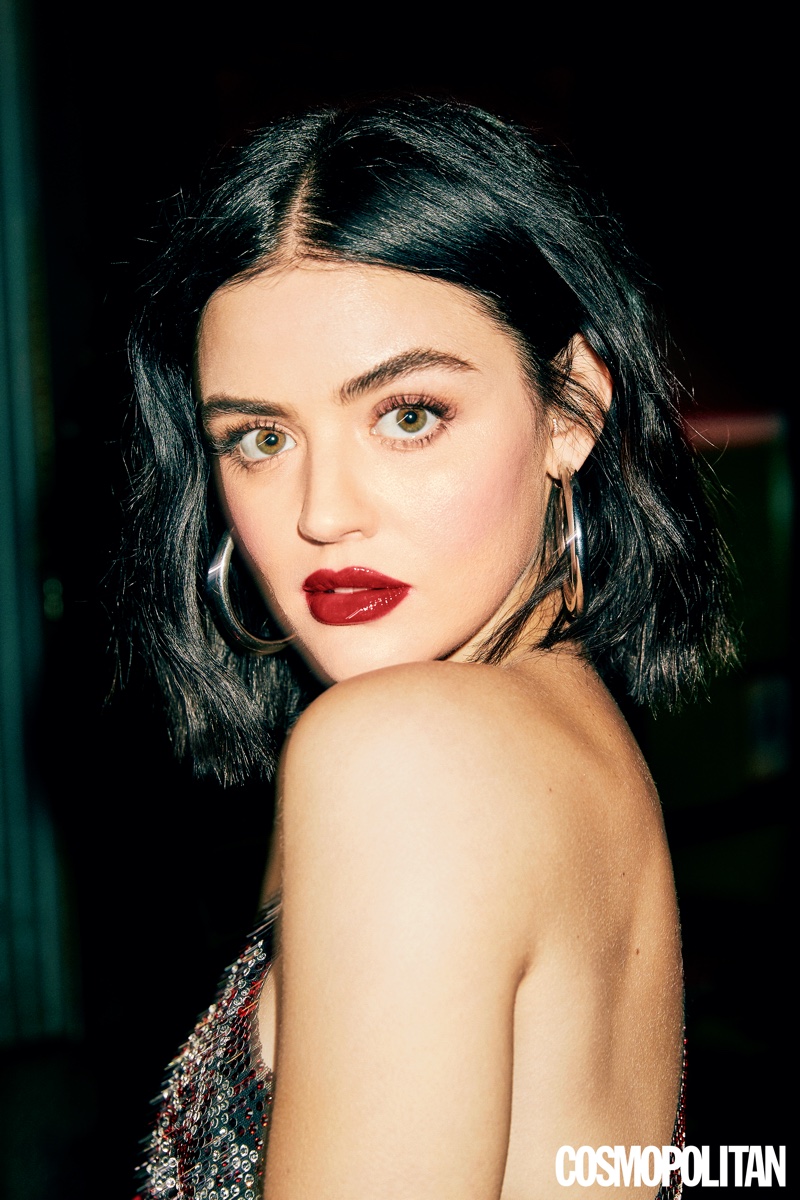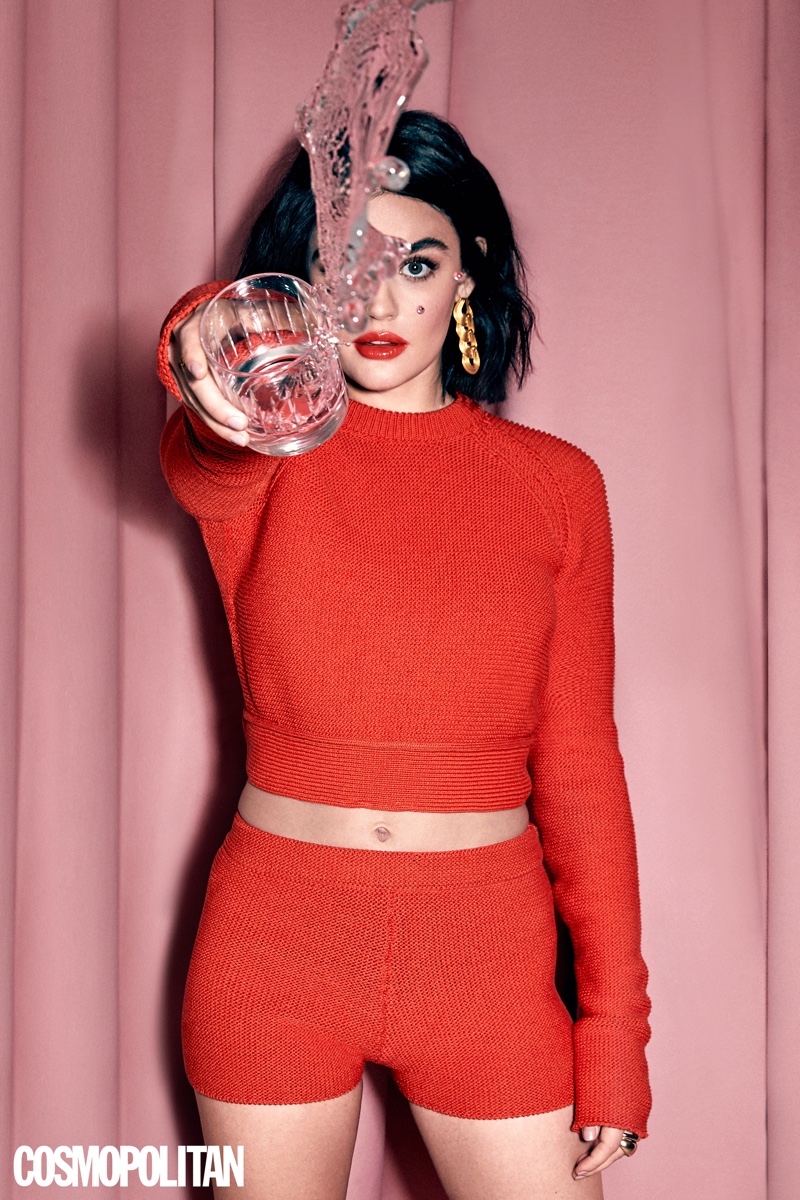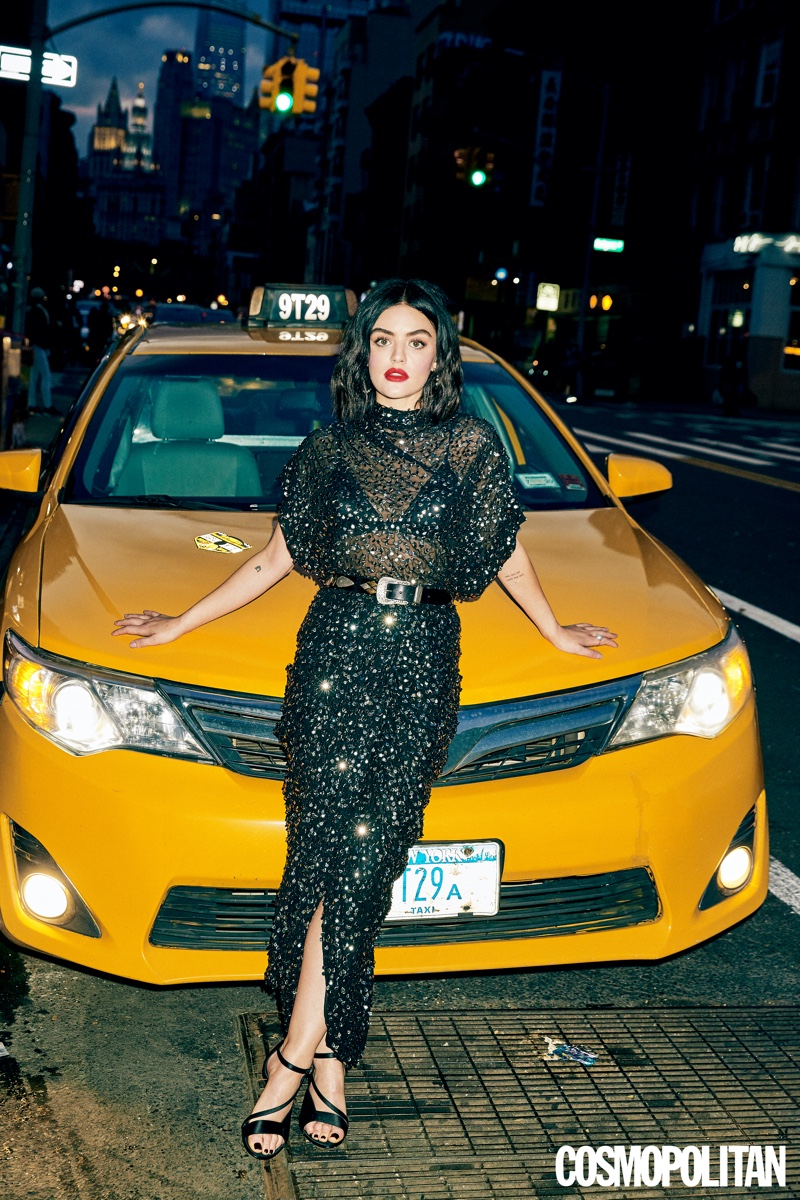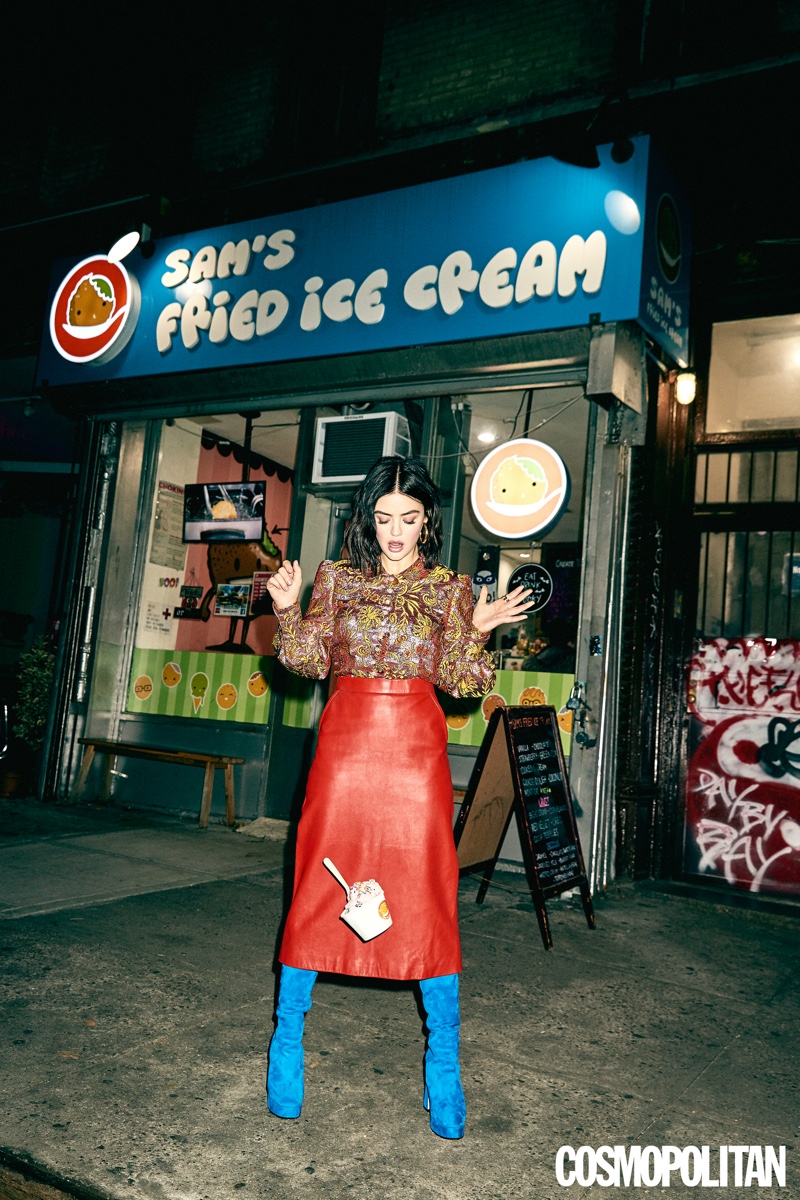 Photos: Ben Watts for Cosmopolitan