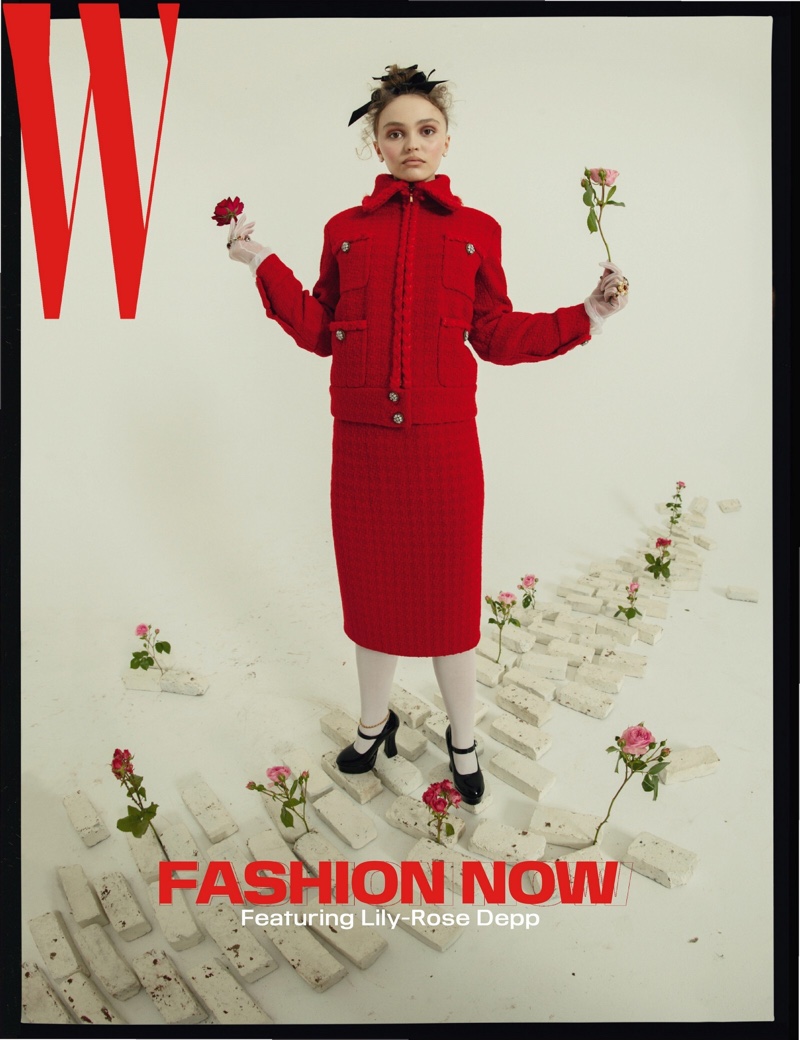 Actress Lily-Rose Depp dresses in red for W Magazine's Volume #5, 2019 cover. Photographed by Tim Walker, she wears a Chanel tweed jacket and skirt with Ellie Shoes heels. Accompanying images show Lily-Rose in avant-garde designs featuring cobblestones, flowers and spiders. Styled by Sara Moonves, 'The King' star wears labels such as Alexander McQueen, Proenza Schouler and Bottega Veneta.
Related: Lily-Rose Depp Fronts Chanel J12 Watch Campaign

Cover Shoot: Lily-Rose Depp for W Magazine Volume #5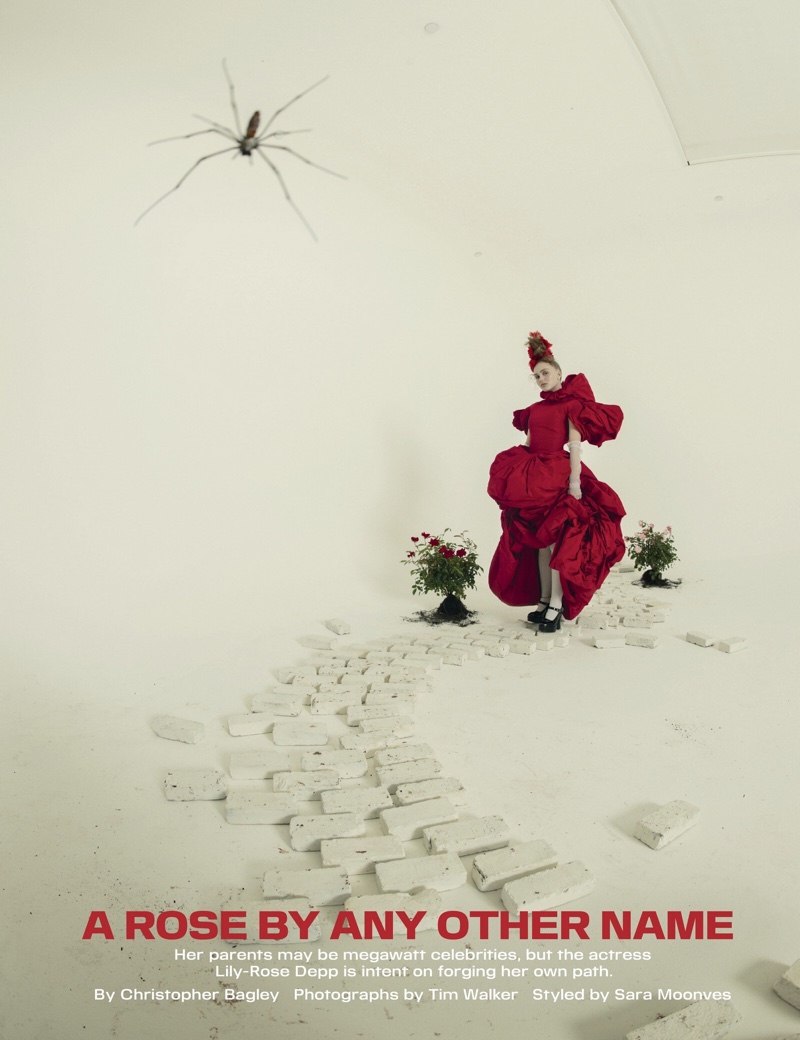 Lily-Rose Depp on Being Part French
In her interview, Lily-Rose Depp talks about being part French.
[There's] a certain nonchalance about things. Not that I'm nonchalant about everything, but there's a lightness and a joie de vivre that French people have that I try to carry with me. I think the French do pleasure very well, and that's what I feel the most connected to."