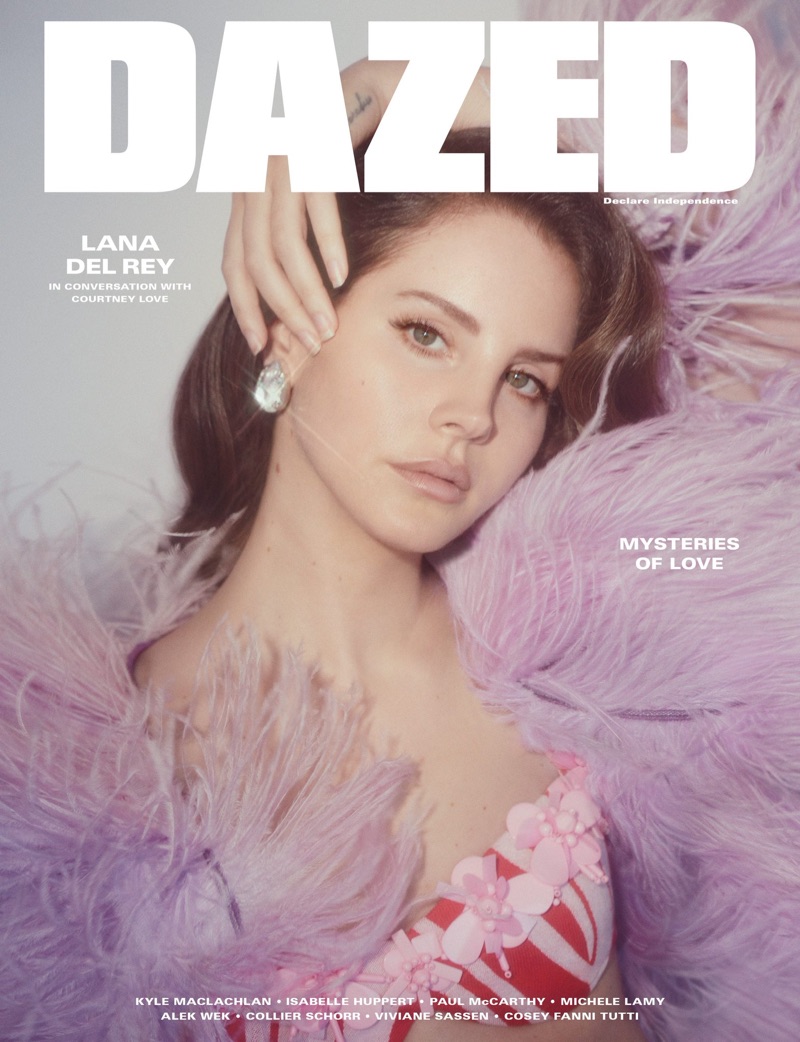 Lana Del Rey looks pretty in pastels on the Summer 2017 cover of Dazed Magazine. In front of the lens of Charlotte Wales, the singer wears a Miu Miu bikini top with an ostrich feather jacket from Marques' Almeida. Inside the magazine, Lana serves pure glamour puss in a mix of metallic tops, embellished dresses and glittering jewelry. Stylist Robbie Spencer dresses the brunette in the designs of Gucci, Saint Laurent and Balenciaga amongst others.
Flashback: Lana Del Rey Goes Bombshell for Vogue Turkey
Lana Del Rey – Dazed Magazine – Summer 2017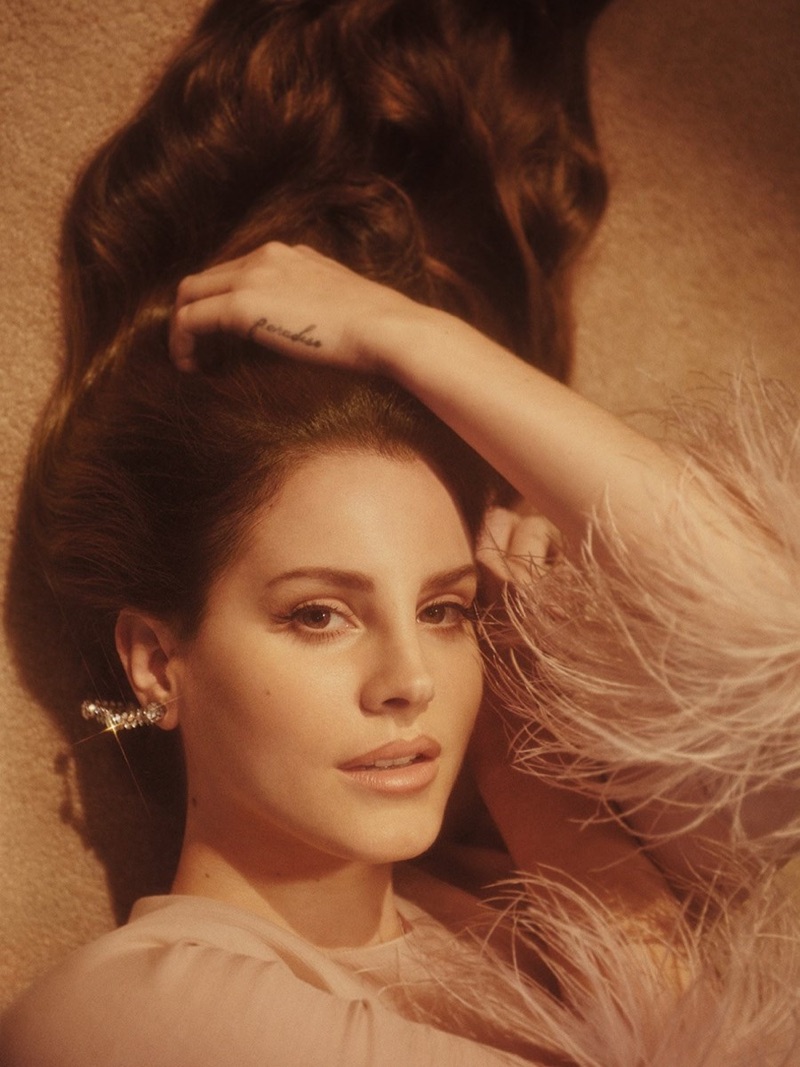 Lana Del Rey on Her Passion for Music
In her interview, Lana speaks to Courtney Love about having the drive to do music. "If music is really in your blood and you don't want to do anything else and you don't really care about the money until later. It's also about the vibe, not to be cliched," Lana says.
"And the people. I think we had that in common. It was about wanting to go to shows, wanting to have your own show – living, breathing, eating, all of it."